What rut activity are you seeing?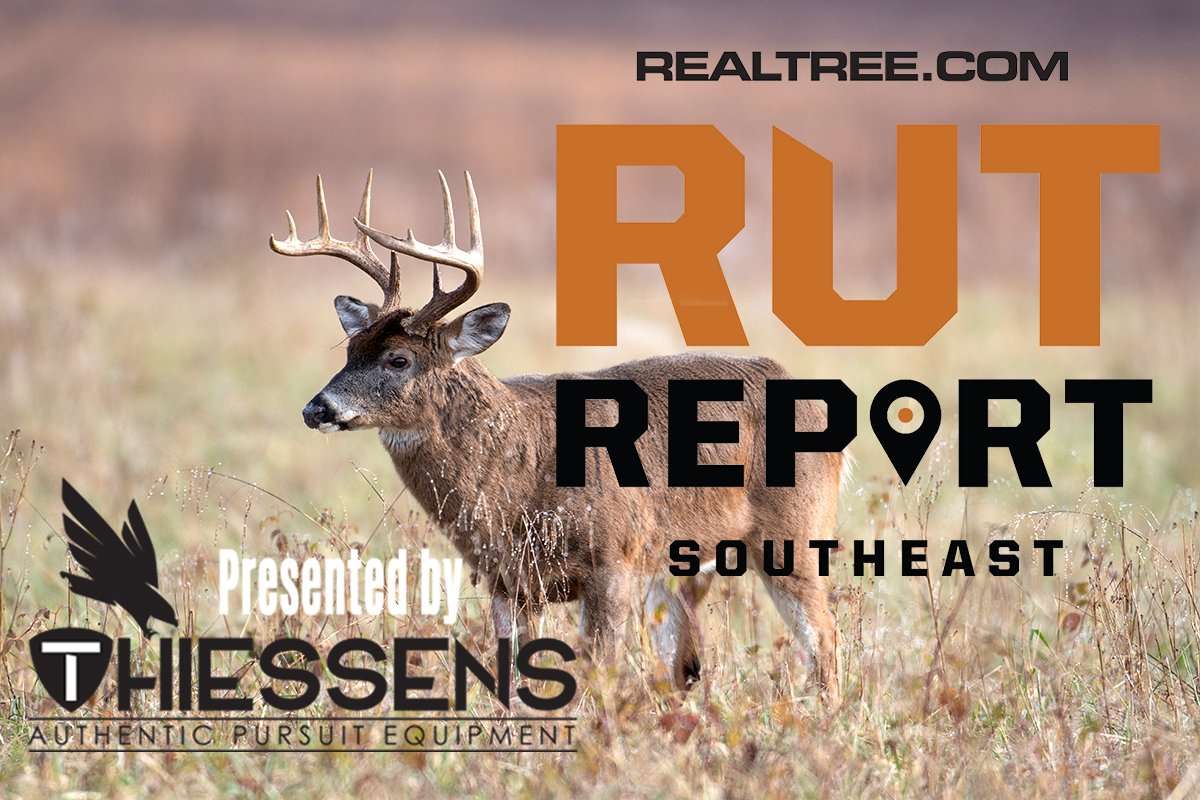 Things are ramping up throughout much of the whitetail's range. In most parts of the country, the rut is inching ever closer. And the best cold front of the year is sweeping through as we speak. Grab the bows and sharpen the knives. It's time to deer hunt.
Florida
For the past few weeks, the northern two-thirds of the Florida Peninsula have seen decent daylight activity. That's tapering off now. That said, decent buck sign is popping up in part of that 80- to 100-mile radius around the Winter Haven area that has been slow until this point. There isn't much breeding, yet. But the bulk of the rut typically runs throughout the month of November, December and January in that region.
According to the Florida Fish and Wildlife Commission, in the Panhandle, parts of Jefferson, Madison, Taylor and Lafayette are seeing decent numbers of rubs and scrapes on the landscape now. Expect the rut to slowly progress westward as we move deeper into the season.
Arkansas, Mississippi and Louisiana
Rut sign is ramping up in Arkansas. According to the Arkansas Game and Fish Commission, Washington, Madison, Sebastian, Logan, Yell, Pope, Garland, Clark, Nevada, Hot Springs, Saline, Conway, Van Buren, Searcy, Cleburne, Independence, Izard, Randolph and Craighead are close to peak rut sign. Deer will soon start chasing in those areas if they haven't already. With the exception of the Mississippi River counties, the rest of the state is seeing a huge uptick in rubs and scrapes, too.
Bucks are beginning to chase does in western Arkansas, said AGFC Deer Program Coordinator Ralph Meeker. We are still a couple of weeks away from pre-rut in eastern Arkansas.
There's no rut activity occurring in Mississippi. We won't see peak breeding there until early December, and that's confined to the northwestern corner of the state. Until then, continue focusing on bed-to-feed patterns.
According to Louisiana deer biologists, the best rut action is still happening in southwestern parishes. Parts of De Soto, Vernon, Beauregard, Allen, Calcasieu, Cameron, Vermilion, Acadia, and Evangeline Parishes are seeing the best chasing activity. Expect peak breeding to occur through the first week of November where it's currently happening. We'll likely be shifting focus to pockets within Natchitoches, Winn, Rapides, Caddo, Grant, Union and Claiborne by this time next week.
The Carolinas
With the exception of Oconee, Pickens and Greenville Counties in northwestern South Carolina, and Charleston, Colleton and Beaufort Counties in the southeast region, the rest of the state is seeing excellent rut activity. Expect the best action to continue for the next couple weeks.
The last week in October and first week in November is peak rut for most of South Carolina, said South Carolina DNR's Charles Ruth. So, it is going on. I've had a number of contacts about some deer processors turning people away because they were full, which happens from time to time. That said, we have had unseasonably warm weather. This typically decreases daytime movement by deer, which can negatively impact hunting, even during peak rut. Overall, reports have generally been positive, and I expect the next two weeks to be fantastic.
In North Carolina, historical rut data suggests that Gates, Hertford, Warren, Green, Pitt, Jones, Onslow, Pender, Bladen and some other surrounding counties are seeing the best rut action.
Kentucky, Tennessee and Virginia
Things are looking especially good for the northern third of the Southeast region. The rut is knocking on the door and should really bust loose within the next week. Pair that with exceptional weather for the first 10 days of November and you have a recipe for good times.
Gabe Jenkins, a biologist with the Kentucky Department of Fish and Wildlife Resources, confirmed. We are for sure pre-rut right now, but activity is picking up, Jenkins said. A lot of rubbing and we're starting to pick up some scrapes now. Bigger deer are showing up during daylight hours, and folks have reported sighting new deer on cameras over the last week.
It's a similar story for most of Tennessee. James Kelly with the Tennessee Wildlife Resources Agency said: This week and next week should be peak conception for a large portion of the state.
Jumping to Virginia, Realtree pro staffer Matt Bullins said deer are beginning to feel it in his neck of the woods. They're starting to run does and respond to calls, Bullins said. The big deer are on their feet and starting to show themselves in daylight hours. The next two weeks will be great.
Alabama and Georgia
There's no rut to speak of yet in Alabama. Everyone is still seeing early season patterns in that part of the world. Continue focusing on hot food sources — such as hard and soft mast — until we get closer to December.
Things are much different for their eastern neighbor. In Georgia, the rut is rocking for the southeastern third of the state. It started with the coastal counties a week or two ago. Now, peak rut activity is slowly progressing northwestward across the state.
Overall, it's shaping up to be a great early November. A cold front is sweeping the nation. And the long-term forecast looks pretty darn swell. It's time to be in a tree.
Don't Miss: How to Hunt the Phases of the Rut
Check out more stories, videos and educational how-to's on deer hunting.
Day Activity

Rubbing

Scraping

Fighting

Seeking

Chasing

Breeding