What deer activity are you seeing?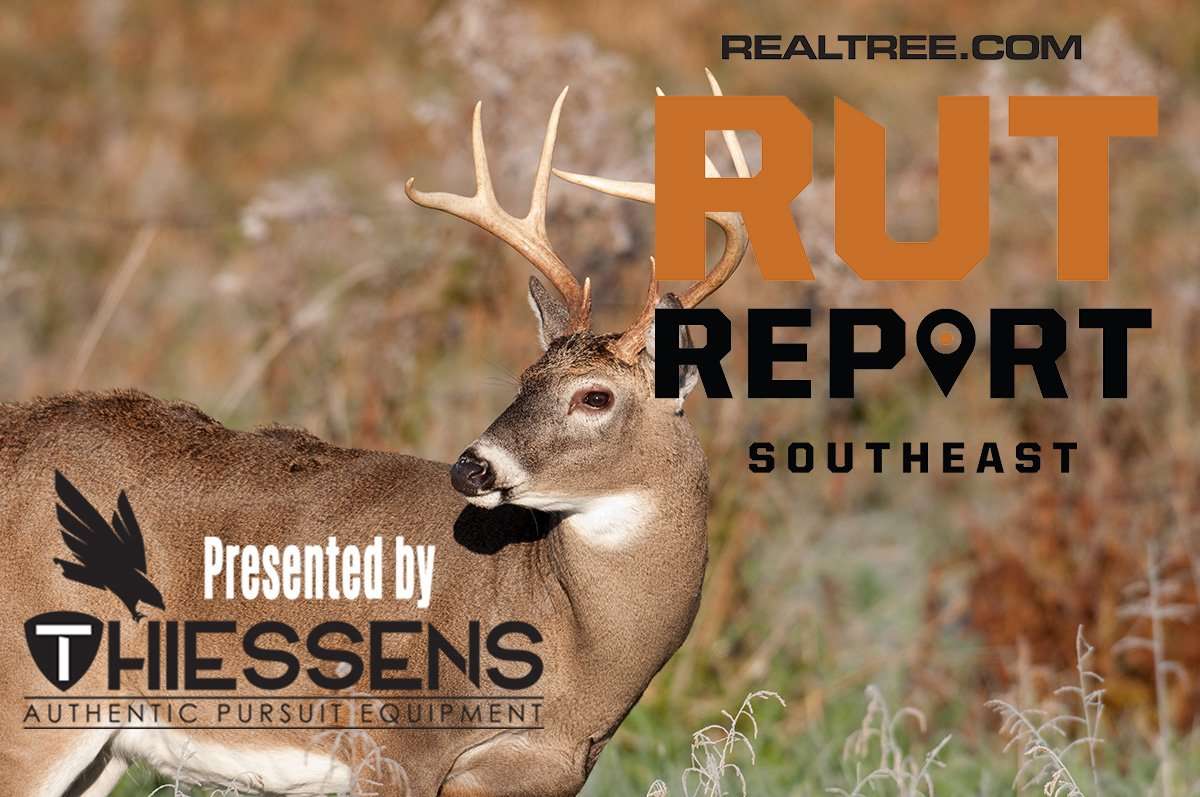 This week, Alabama, Louisiana and Mississippi are showing solid rutting activity. Florida sees sparks of localized action, but not any widespread breeding. The rest of the region is well into the late season. All said, no matter what the status, there's still some good deer hunting up for grabs.
Louisiana
Last week, Realtree United Country land pro Slade Priest killed two mature bucks in two days. Both were chasing and tending does. The action only picked up this week as more eastern parishes began experiencing good rut action. For the next couple months, expect hot spots throughout that half of the state to flare, cool off, and then give way to new hot spots.
Mississippi
According to the Mississippi Wildlife, Fisheries & Parks Department, the majority of the northern third of the state is starting to taper off a bit. Some localized pockets are just reaching their peak, but most counties are seeing a slight decline in rutting action. Now, the activity is strongest in the central third of the state. In the southern third, the activity won't peak until January and February, but there's pre-rut action happening right now.
Alabama
Numerous Rut Report contacts and resources report peak activity in parts of Bibb, Calhoun, Chambers, Cherokee, Cleburne, Colbert, Cullman, DeKalb, Franklin, Lawrence, Lee, Morgan, Randolph and Winston counties. In the rest of the state (and parts of the aforementioned counties), the breeding activity won't kick in until early to mid-January. Rut sign and seeking activity are on the rise in Blount, Etowah, Greene, Hale, Jackson, Jefferson, Marshall, Morgan, Shelby, St. Clair, Talladega, Tuscaloosa and Walker Counties.
Florida
According to the Florida Fish and Wildlife Conservation Commission, decent rut action is still happening in the Panhandle's central counties. However, the rut activity is more on and off in the rest of the state, particularly in the central-Peninsula counties. You have to be there when it happens.
Arkansas, Georgia, Kentucky, Tennessee, Virginia and the Carolinas
The rest of the region has no primary or secondary rut activity to report. In these states, deer are settled into their late-season, bed-to-feed patterns. It's time to do your homework and find a last-minute target buck to go after. A late-season tag takes time and effort to fill. Be willing to invest what it takes to succeed.
Don't Miss: 5 Tips for Killing a Rutting Buck in the South
Check out more stories, videos and educational how-to's on deer hunting.
Day Activity

Rubbing

Scraping

Fighting

Seeking

Chasing

Breeding