Little bucks are cruising, chasing, scraping, and fighting in the Mid-South, but in Mississippi and elsewhere, the best action is still weeks away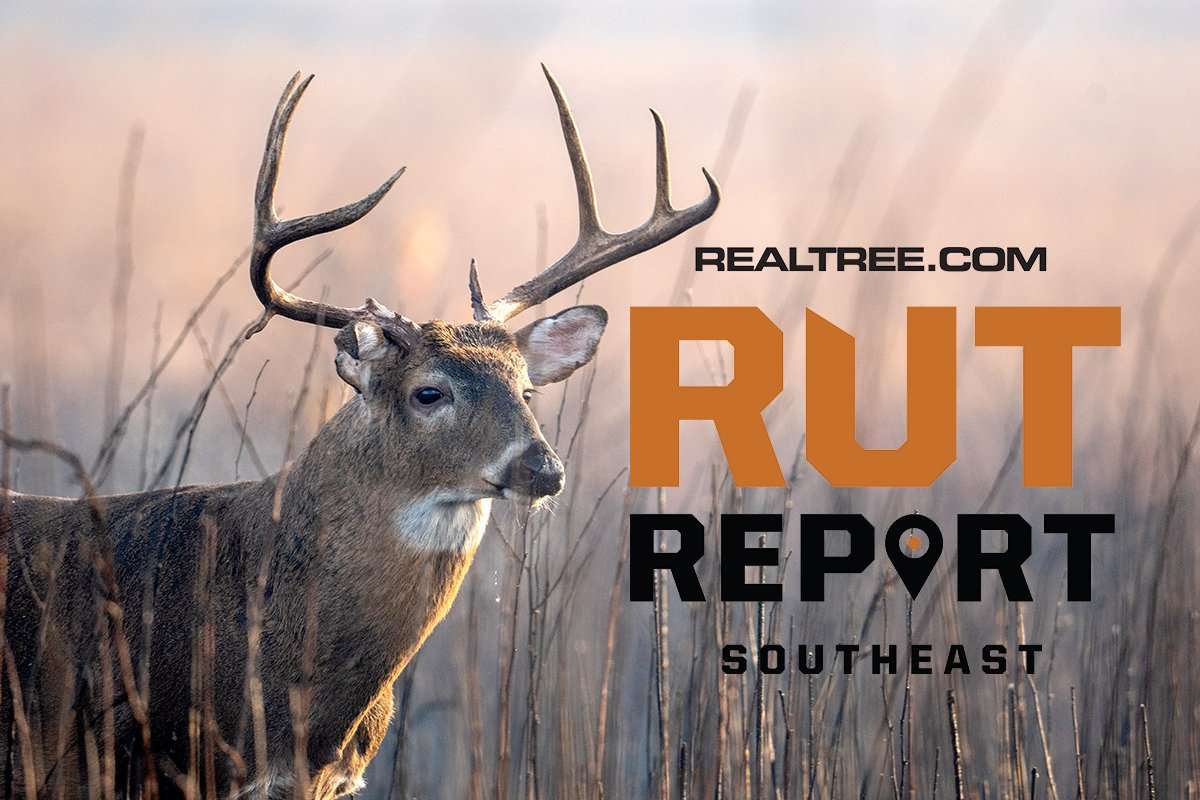 I'm writing this during a short lunch break, taken during a four-day (to this point) hunting bender. I've been bouncing back and forth between Kentucky and Tennessee, where the weather couldn't be much better than it is right now. We had our first hard frost this morning in western Kentucky, and the deer were on the move. I had five bucks pass within bow range of my stand before 8 a.m. I was hunting a horseshoe-shaped brassica plot bordered on one side by a 10-acre thicket, and on the other side by a creek. It's one of my favorite rut stands, especially for morning hunts. I can paddle a canoe up the creek in the dark and slip into the stand undetected. Cruising bucks can't see from one end of the food plot to the other, and so they have to walk the length of it — or at least to the bend, where my stand is — to check it for does.
This morning, two of the cruising bucks, coming from different directions, met up just 30 yards from my tree, and a brief but vicious fight ensued. Still, to this point, most of the action has been from little bucks, which are moving about all day and charging after any does they come across. I've seen several does the past few days, too, but they're not dallying in any one place for long.
Down in Georgia, where the rut timing is similar, Tyler Jordan is seeing much the same thing. Lots of chasing happening right now, and the deer are doing a bunch of roaming, he says. So far, it's mostly little bucks, but it's coming. (As the rut goes), it feels like a big storm is about to hit.
(Buy Alert: Realtree Camo Pro Staff Insulated Waterproof Parka)
The action is slower elsewhere in the region, due primarily to varying rut timing. Arkansas hunter and Outdoor Life editor Natalie Krebs says the hunters around there are seeing a lot of buck sign — rubs and scrapes — but fewer actual deer sightings than they'd expect for the time of year. Krebs lives near a large national forest where the mast crop is stupid heavy, and that's making it tough to dial in on movement patterns.
Down in Mississippi, Realtree contributing photographer Matt Harrison says the best action is still weeks away. It's been really slow around here, Mr. Will, he says. I don't know but a couple people personally who have killed one. Most people are saying they aren't seeing much during the day, and the majority of bucks are still nocturnal. One guy I talked to said they're sparring a little bit and getting frisky, but we won't see them in full rut around here until late December. But hopefully it won't be too much longer before we start seeing some deer killed.
There's a warmup coming next week, but that's not going to make much difference in my neck of the woods. Tennessee's muzzleloader season opens Saturday, and Kentucky's rifle season begins a week after that, Nov. 13. Overall, the timing couldn't be much better, and I expect some good bucks to hit the ground. If you're seeing deer right now, even just does and little bucks, stay the course. The first local doe in your area could enter estrus at about any moment, and you can bet the big bucks will be among the first to find her.
(Don't Miss: Smack Talk: Aggressive Deer Calling Strategies)
Day Activity

Rubbing

Scraping

Fighting

Seeking

Chasing

Breeding