Mexico, southern Arizona and southern Texas should still see rutting activity this season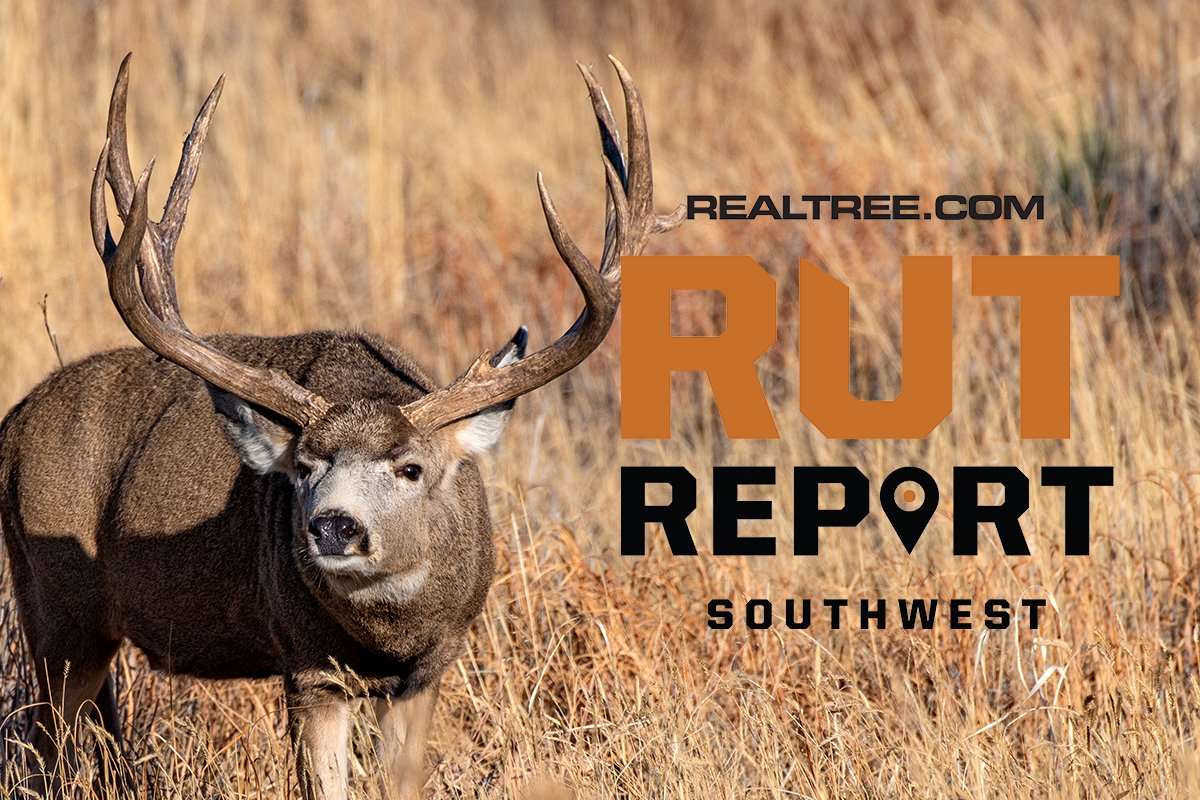 And just like that, the rut is finished — mostly. In mountain states, most deer seasons are done, so this has little effect on most people in those areas.
Eastern Colorado's rifle season opened Dec. 1, and some great deer have been taken. Travis Reed, of Western Sky Outfitters, sent me a photo this morning of a pretty nice buck they had taken a couple of days ago. He estimated the rut was pretty well finished. He's still seeing some late rut signs, but the best of the rut is long gone. I guided in eastern Colorado when I was younger, and those late rifle hunts were feast or famine. If you caught the rut right, it was pretty awesome, save for the broken antlers that time of year. On the other hand, when the rut was early, finding a mature buck without broken antlers was pretty tough, as those bucks wandered off to be alone and lick their wounds for a while.
My mind is on Texas and Mexico. As I write this, I'm having trouble focusing, because I'm leaving for Texas today, and all I can think about is getting my stuff together and getting down there. By tomorrow afternoon, I will be sitting under a live oak hoping to catch a buck cruising for does that might still be in estrus. That might be a little bit of wishful thinking, as everything I'm hearing about north-central Texas is that the rut is done already. Will Brantley sneaked out of Kentucky and beat me to Texas by a few days. I will meet up with him tomorrow, but he has done his best to deflate my hopes of any rut activity. After checking cameras and hunting a morning and an evening, Brantley said bucks seemed to be feeding together and hitting corn, which is a good sign the rut has shut down. I got lucky a couple of years ago and shot a giant buck when he switched to a winter feeding pattern. It was Dec. 22, and I had few photos of that deer. He was all over the place with no consistency. But one day, his pattern changed, and the only thing on his mind was food. The day I killed him, he hit a corn feeder three times — about 9 a.m., 1 p.m. and again at 4:15 p.m., when I shot him.
My buddy Lucas Paugh is currently in deep southern Texas and is just now seeing early signs of the rut. Younger bucks are strutting around a bit, but there are scrapes everywhere, so it's coming. Another two weeks should see things start to heat up.
I've been watching southern Arizona and Mexico pretty close lately but haven't heard much about rut signals. Some giant deer have been taken in Mexico already, but that's mostly thanks to feeding stations and water holes. I don't expect to see the first real signs of rut in the Sonoran or Chihuahuan deserts for another two weeks or so.
(Don't Miss: Serious Sleeper States with Big Whitetails)
Day Activity

Rubbing

Scraping

Fighting

Seeking

Chasing

Breeding