Kaylee Rogers skipped the first evening of the two-day hunt, and the buck walked right past her stand. But she was ready and waiting on day two
Rack Report Details
Buck:
215 gross
Time of Year:
October 15, 2023
Place:
Neslon County, KY
Weapon:
rifle
For the Rogers family, deer hunting is a family affair. Dad Derek has inspired a love of hunting in both his daughter, Kaylee, and his son, Ethan. Both are good at it. Kaylee killed a big, heavy horned 8-pointer last season, and Ethan took a 170-inch buck that was featured in Buckmasters magazine a few years ago. The family knows big deer when they see them.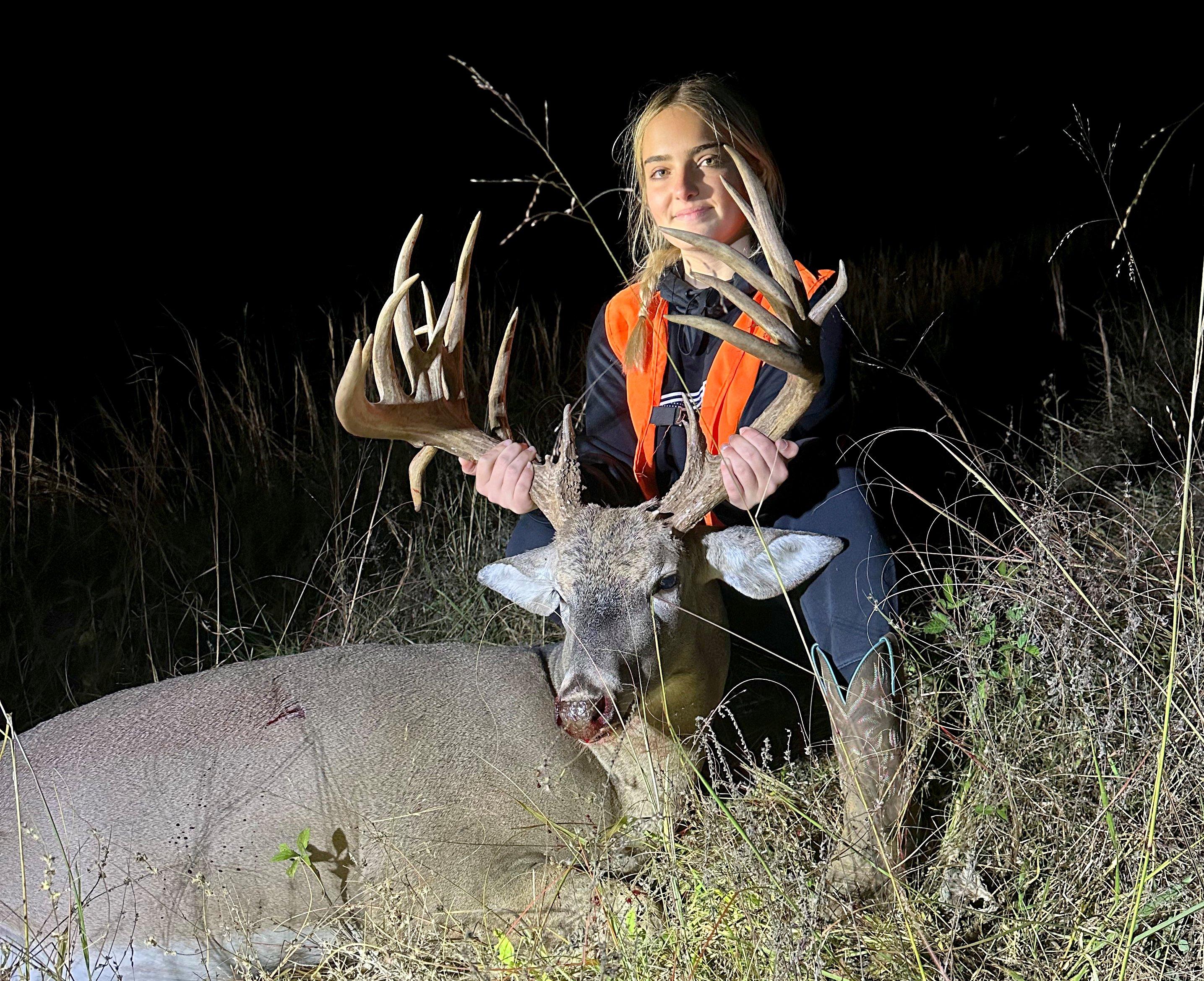 Fourteen-year-old Kentucky hunter Kaylee Rogers knows big bucks, but she also knew this one was special.
That's why, in 2020, when a really nice young buck appeared on their cameras, they knew to keep a close eye on him for the future. And just as they thought, the buck kept packing on inches as he matured. Last year, Ethan hunted the buck with his bow and saw it but several times, he never got a shot opportunity.
Everyone was happy to see the buck pop back up on camera this year. They were even happier to see that he had turned into an absolute giant. "He was there earlier than usual this year and seemed to hang around on a little more predictable pattern," Derek said.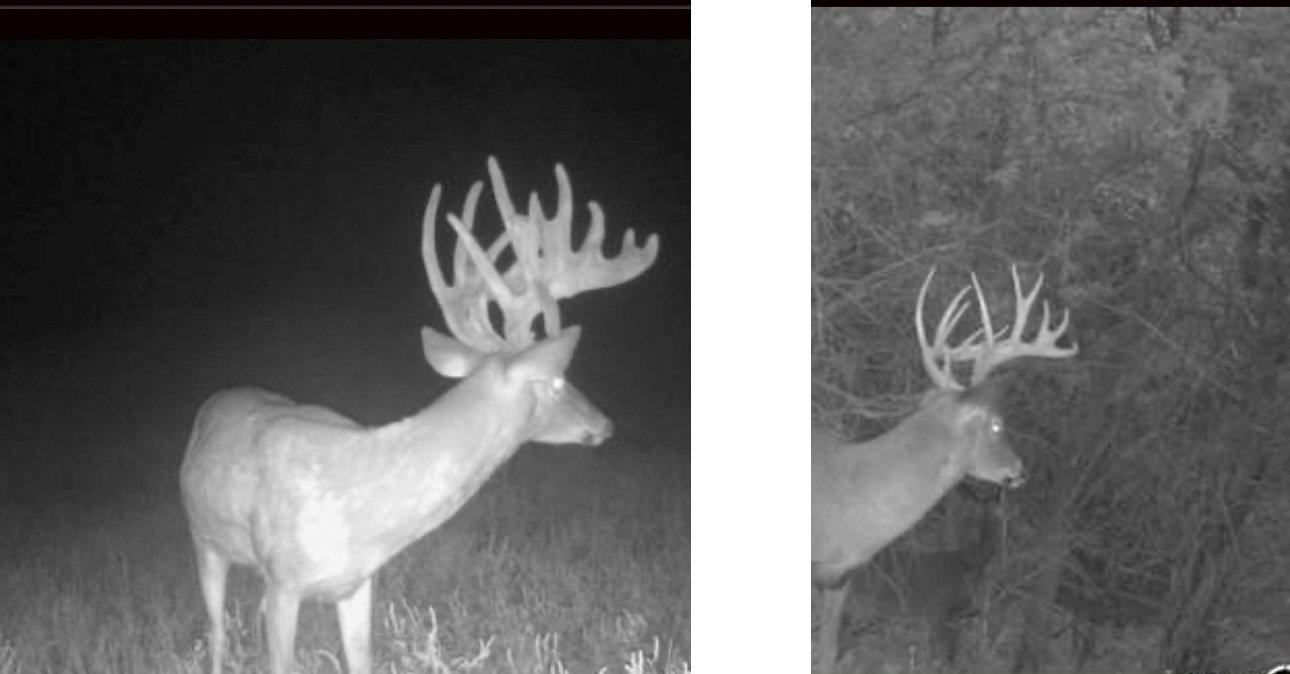 A side-by-side comparison between photos from 2022 and 2023 shows just how much antler the buck added over the summer.
The crew immediately started making plans to hunt the big buck. They moved stands around, installed new box blinds and used cameras to hone in on the buck's movements. "Ethan really got serious about hunting him this year. He started monitoring wind directions, hunting travel routes; he hunted him hard during the early bow season. I was really proud of how serious he was about it," Derek said.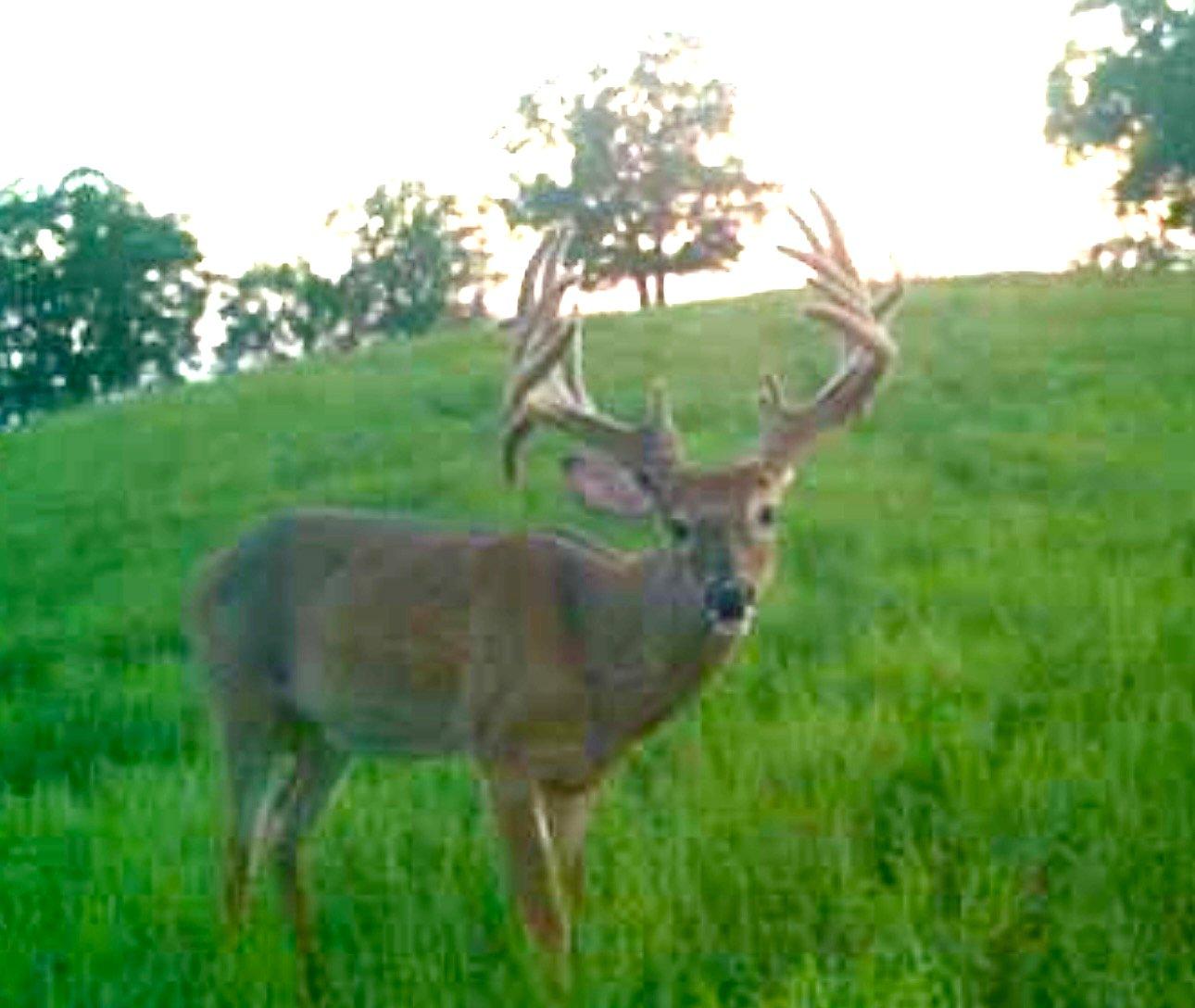 The buck was regular all summer, even during the daylight hours.
Since Kaylee doesn't bow hunt, her first opportunity to hunt the big buck came in mid-October during Kentucky's 2-day early youth firearm season. The deer had been even more predictable than usual. He had shown up in the same field during daylight hours within a 10-minute window for four days in a row leading up to the Saturday opener.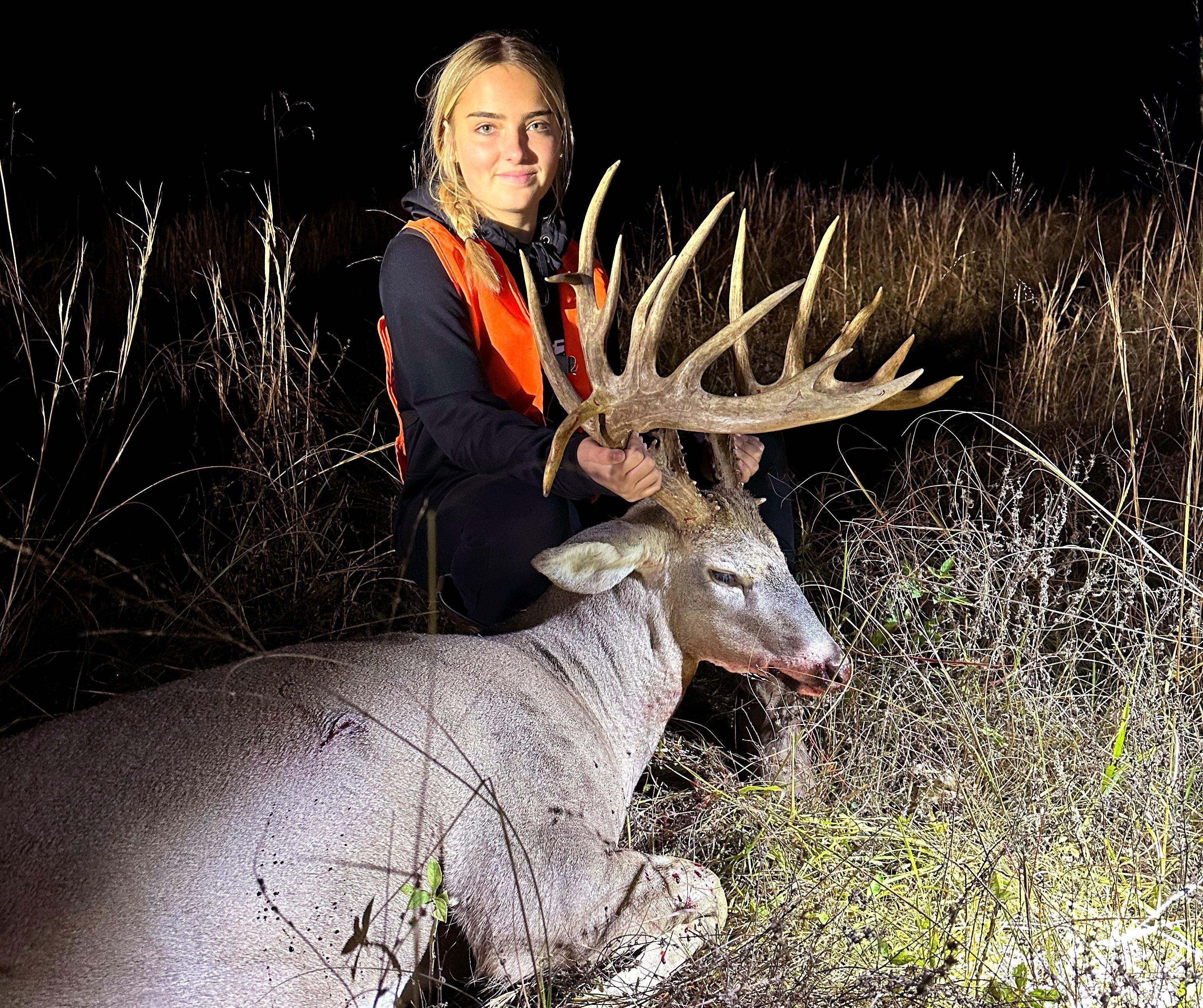 Derek knew the chances of Kaylee seeing the buck would be high based on trail camera data from the days leading up to youth season.
"I told Kaylee that if we went and sat in the blind that afternoon, she'd probably get a shot at the deer," Derek said. "But, instead of hunting, she decided to go on a hayride with some friends that evening."
Without his youth hunter, Derek decided to slip into the blind that evening just to watch. Sure enough, the massive buck popped out right on schedule and hung around in front of the blind for nearly an hour.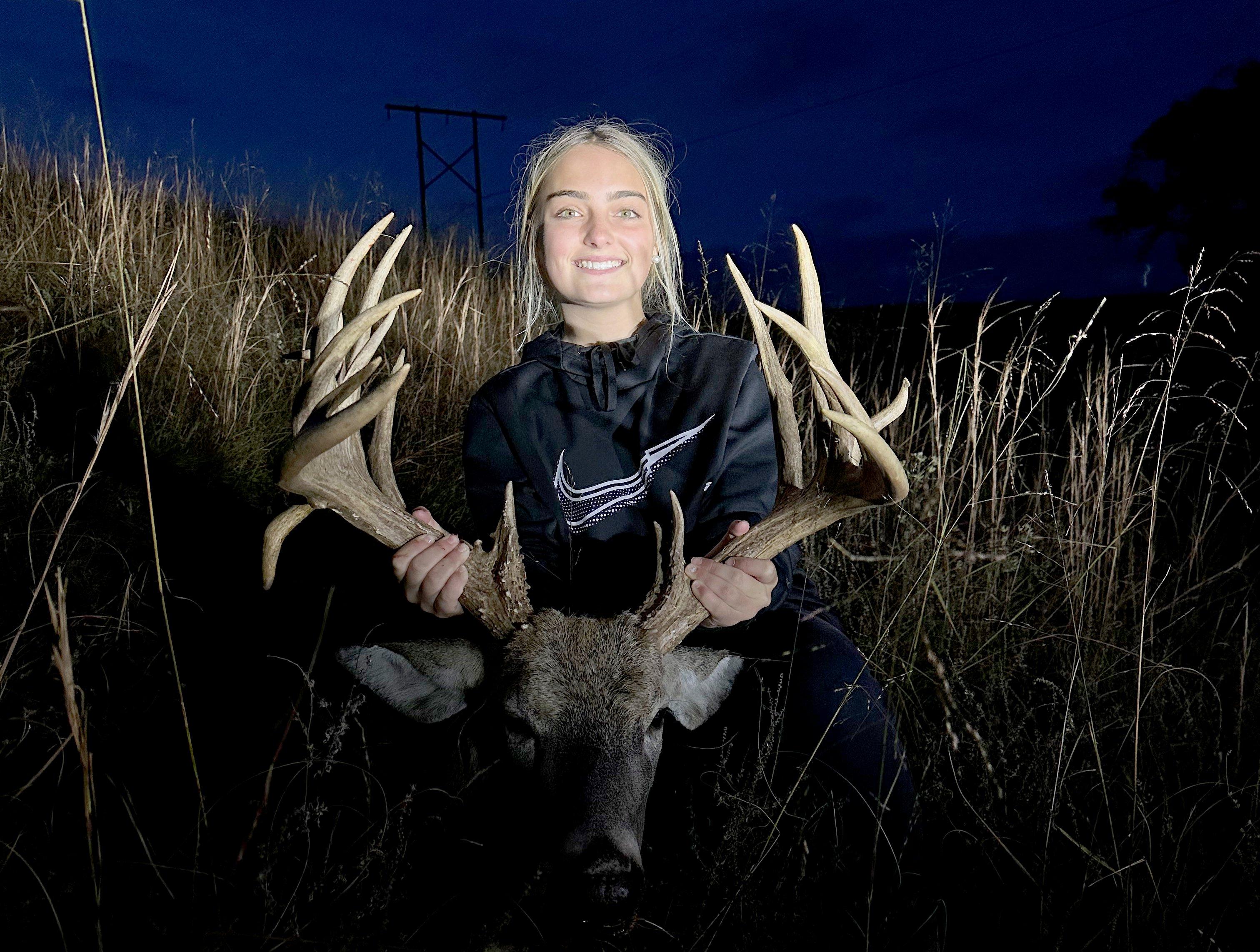 After passing on a longer shot, Kaylee made it count with her 6.5 Creedmoor.
After Dad filled Kaylee in on the events of the evening, she was ready to hunt on day two. The pair slipped in and got into the blind early that afternoon. The big buck stayed true to his pattern and showed up right on time. But there was a problem. He was over 200 yards away, a bit farther than Kaylee was comfortable shooting. Dad and daughter talked it over and decided to pass on the shot in hopes that the buck would get closer before dark. But the deer soon disappeared, and Kaylee worried she'd missed her opportunity.
***Don't Miss: *BUILD THE ULTIMATE MOCK SCRAPE
Finally, after what seemed like an eternity, the big buck popped out in his usual spot closer to the shooting house. When he stopped broadside at just a bit over 100 yards, Kaylee leveled her 6.5 Creedmoor and took careful aim.
At the shot, the big buck kicked and took off on a dead sprint toward cover. "I was so nervous and excited and I was worried that I didn't make a good shot when I didn't see him go down," Kaylee said.
From his side of the box blind, Derek saw the buck's white belly flip up just behind a large tree that was blocking Kaylee's line of sight. He didn't see the buck get back up and was confident it was down for good. He'd only gone about 60 yards.
***Don't Miss: *81 WAYS TO FAIL AT DEER HUNTING
After giving the deer plenty of time, the pair climbed down and went to look. The buck was right where Derek had seen it go down. After lots of hugs and excitement, they knew one of them was going to have to let Ethan know that she had killed the buck. "I told dad he was going to have to do it," laughed Kaylee. Ethan was at baseball practice when he got the news. He immediately left practice to come home to see the deer. His first comment? "Well, at least it was her and not one of the neighbors," his dad laughed.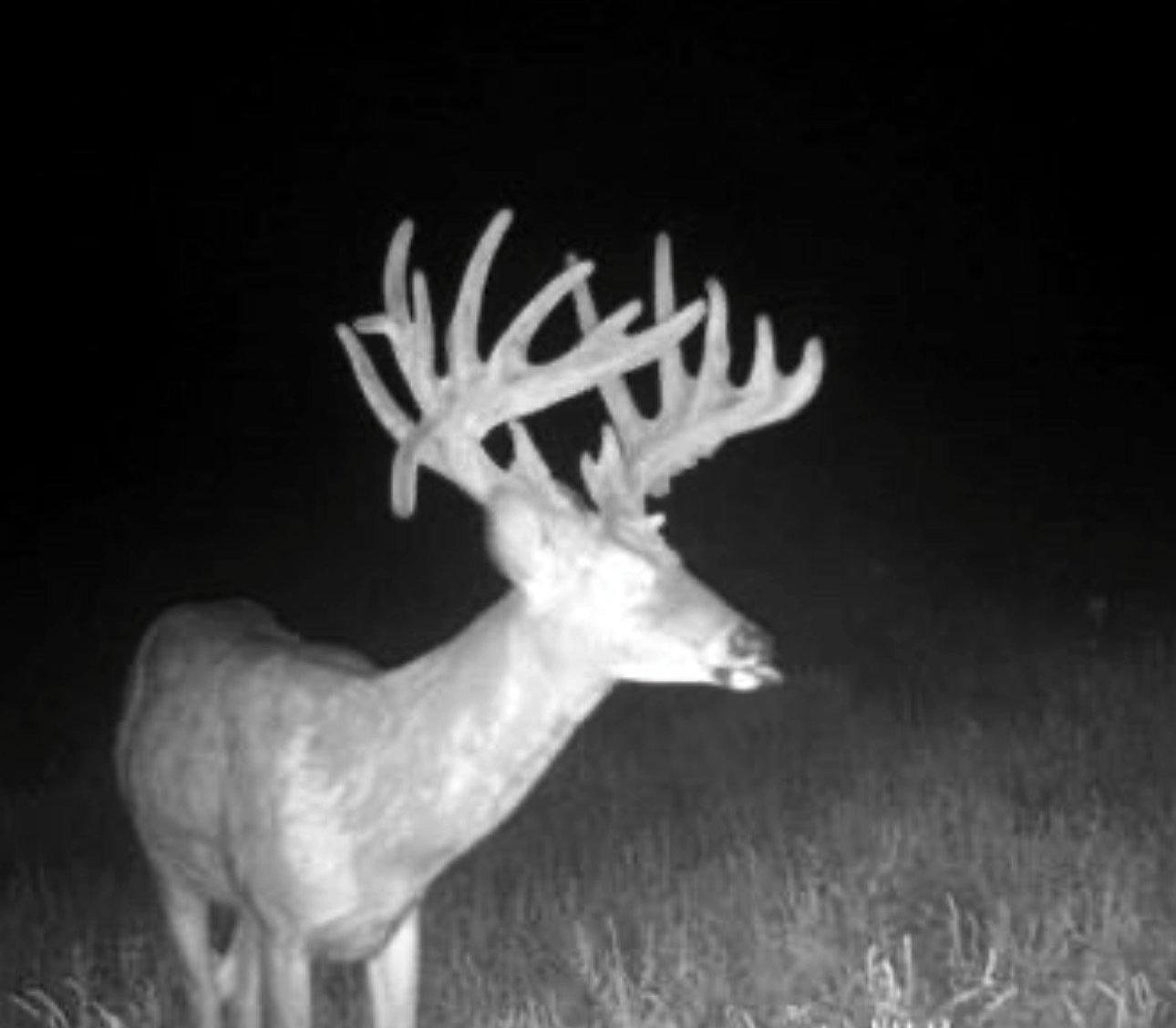 Kaylee's buck featured a 12-point main frame with several kickers and incredible mass.
The buck was even more massive in person. With a 12-point main frame and an additional 7-8 kicker points, including a big drop tine, it gross green scored an impressive 215 inches. Word of the big buck spread quickly. "It made a state hunting forum, and one guy said he had pics of the buck nearly 8 miles from where it was killed. I'm not sure he knows exactly where we were hunting, but I'd be interested to know just how far he did travel," said Derek.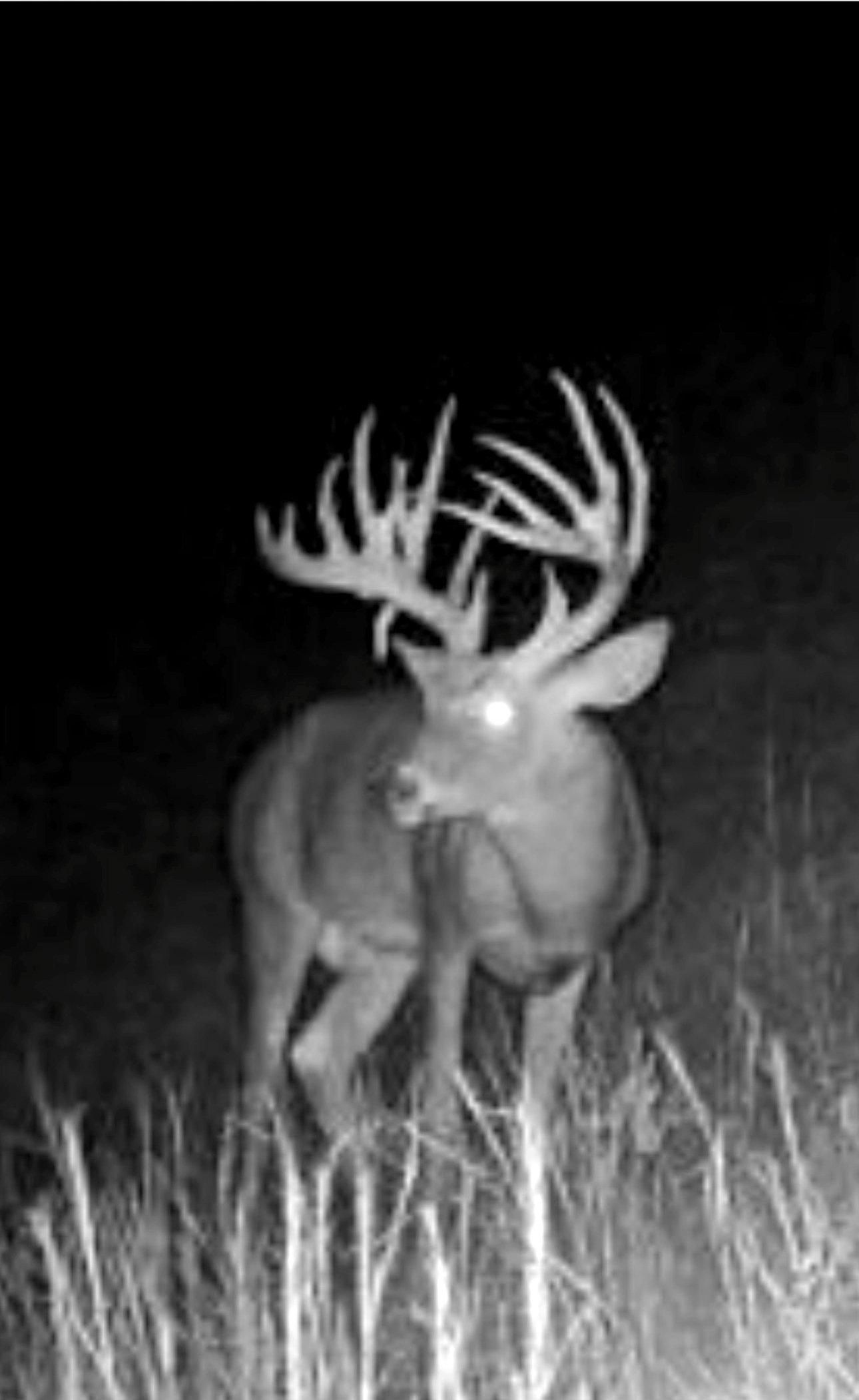 Word quickly spread about Kaylee's deer and other hunters several miles away reported having trail camera photos of the deer.
In the meantime, Kaylee is adjusting to all the interest in her buck. She has been interviewed for multiple articles and is taking the attention in stride. After final scoring, her buck should rank in the top 5 of Kentucky deer taken by female hunters.