A Rumor of a Giant Buck Becomes Reality
Rack Report Details
Buck:
186 1/8
Time of Year:
November 19, 2016
Place:
Wayne County, New York
Weapon:
Remington .270 Rifle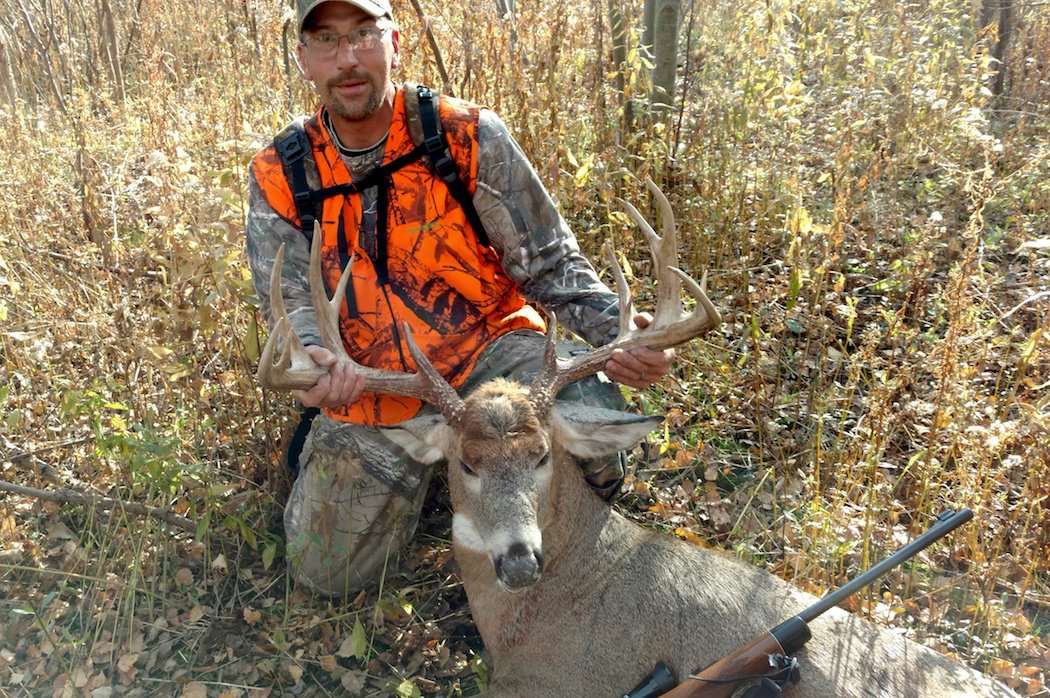 When a giant whitetail inhabits a given neighborhood, a local eventually spots him or captures a trail-cam image of it, then begins spreading rumors. That's how New York hunter Jeffrey DeBadts first learned of the buck he harvested on November 19 this past fall.
A buddy showed DeBadts a grainy cellphone picture of the outstanding buck on railroad tracks. Other people said someone had captured trail-camera images of a 14-pointer in the area. Until DeBadts witnessed the buck for himself, he was left to wonder if the tales were fact or fiction.
I encountered a big 11-pointer in early November during bow season, DeBadts said. He had probably a 24-inch spread. I got an easy 20-yard shot opportunity at him, but unfortunately, my arrow hit a branch and deflected. He was a really big deer.
The November 19 firearm season arrived, and DeBadts headed afield hoping for a second chance at the big 11-pointer.
I was hunting sort of an overgrown meadow with thick brush on both sides, DeBadts said. A ditch runs through, and it just felt like a great place to hunt. Plus, it's the same location where I missed the 11-pointer. A buddy knew where I was hunting and told me I'd shoot the rumored 14-pointer right away as we parted ways opening morning. Obviously, I didn't believe him.
Sure enough, the buck appeared and worked a scrape amongst a patch of birch trees.
Danner High Ground Realtree Xtra Camo Hunting Boot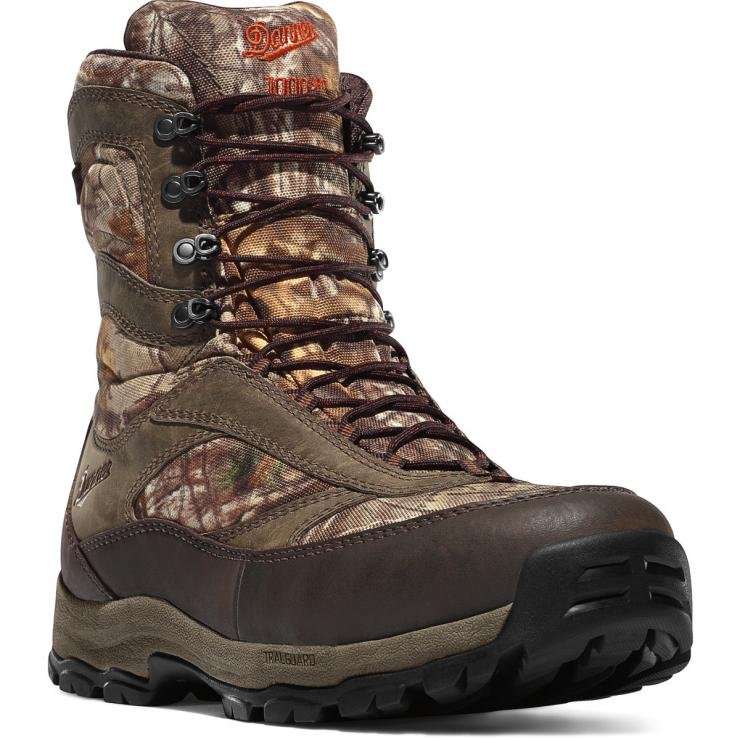 I raised my gun to shoot him in the birch trees, but lost him, DeBadts said. He circled around and I heard him behind me. He was only 10 yards away and heading for another scrape. He moved out to 20 yards and I shot him. He took off.
DeBadts waited in his stand anxiously for 20 minutes before climbing down to assess the situation.
I started tracking, and the buck suddenly sprang and bolted across the meadow, he recalled. I backed off for a couple hours, then came and reacquired the blood trail. I found him dead 60 yards away across the meadow. My shot had been slightly low and forward, but it did the job.
DeBadts said recovering the tremendous animal was surreal.
I was floored because all I saw were antlers sticking up from the ground, he said. And, he ended up being a 15-pointer. I was in disbelief at how huge he was.
Click here for more deer hunting articles and videos.
Bonus Read: How to Deer Hunt
Follow us on Facebook.
Watch all the latest video episodes