How Do You Think This Buck Got So Wrapped Up?
Rack Report Details
Buck:
230 Inches
Time of Year:
November 29, 2017
Place:
Southern Illinois
Weapon:
Bow Bowhunting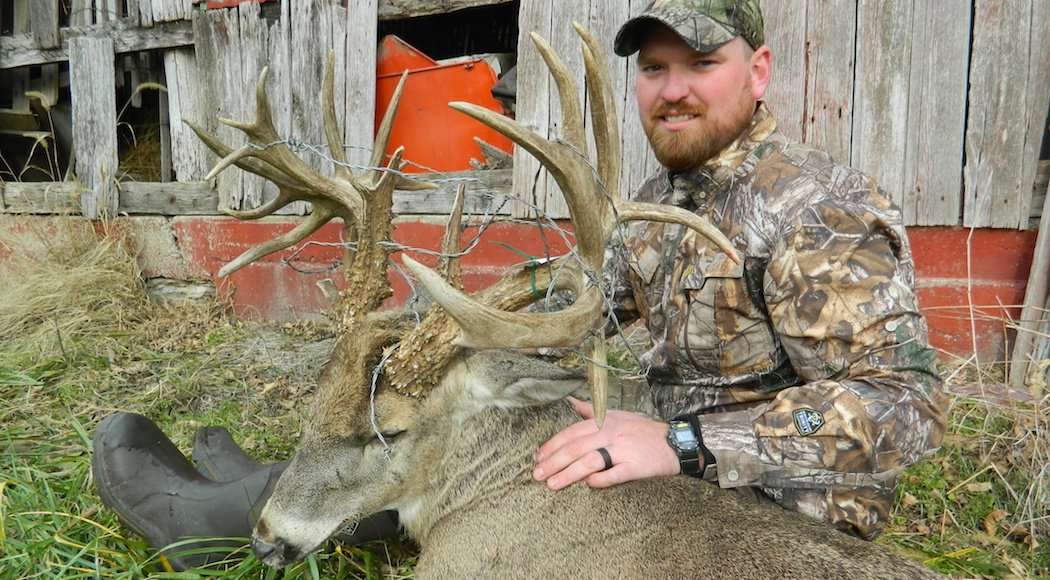 Adam Cartright has known about this monster buck for two years. The problem — so have a lot of other people in this part of south central Illinois.
The buck was well-known in this county, Cartright said. People were driving around in the evenings hoping to get a look at it.
He became devoted to shooting this buck and learned that it spent much of its time on a piece of property where he couldn't hunt.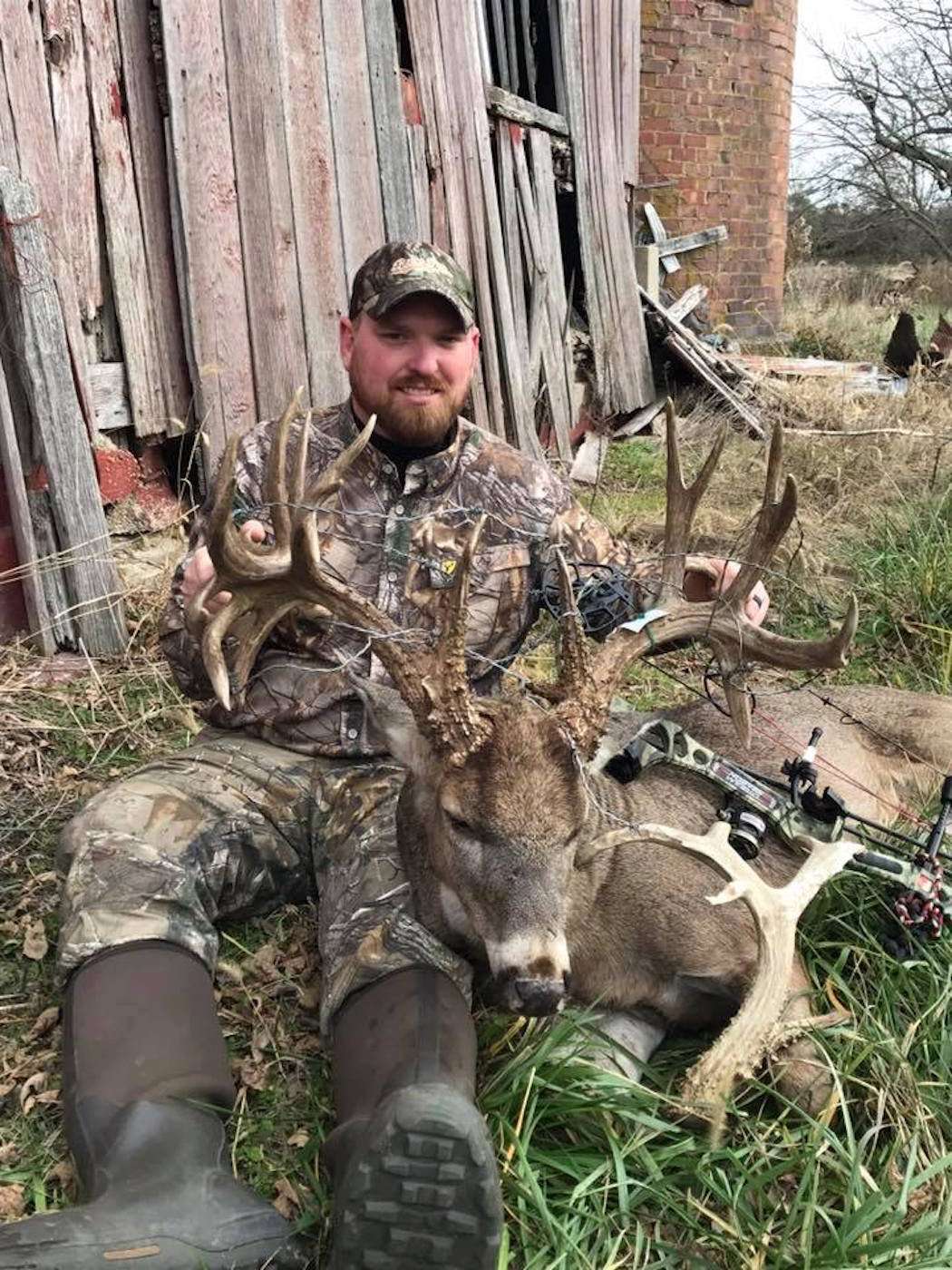 He kept asking for permission to hunt this specific piece of land until the landowner, a lifelong acquaintance, finally relented. That's when the pieces of the puzzle started to take shape. Through scouting and trail cameras, he learned more about the buck's movements, its feeding habits and its core area. On November 6, Cartright made his move on the buck and had the buck within range, but his shot missed the mark.
Walking into his stand in the dark early one morning, he discovered one of the buck's shed antlers. The shed was from two years before, and resembled some of the scouting camera photos that had leaked out at that time.
I've got some nice bucks on the wall, he said. But I've never stressed over a buck like this one before.
The first gun season came and went and the buck survived. In late November, he got five photos of the deer in five days and it was clear the buck was on a feeding pattern recovering from the rut. On November 29, Cartright and a friend headed out to hunt the buck in hopes of capturing the hunt on video.
The buck appeared, but a bunch of barbed wire was entangled in the antlers. Soon, the buck stood in front of Cartright, and this time, he made a perfect shot. Following the buck's trail, they were disappointed to find very little blood.
I was getting extremely nervous, he said. I was sure I got at least one lung.
His anxiety was short-lived. They soon discovered the buck less than 100 yards from the shot. Adam said he felt a sense of total relief more than anything the moment he saw that he'd made a good shot on the buck. When he put his hands on the antlers, his stress level lowered immediately.
The buck was green-scored by Mike Lamb and measured about 230 inches non-typical and is likely to be one of the largest shot in Illinois this year.
Don't Miss: Kill a Late-Season Stud in 5 Days
Are you a deer hunter wanting to learn how to accomplish your goals? Check out our stories, videos and hard-hitting how-to's on deer hunting.