Have You Ever Had a Surprise Hunt?
Rack Report Details
Buck:
187 Inches
Time of Year:
September 21, 2018
Place:
Wisconsin
Weapon:
Hoyt bow Bowhunting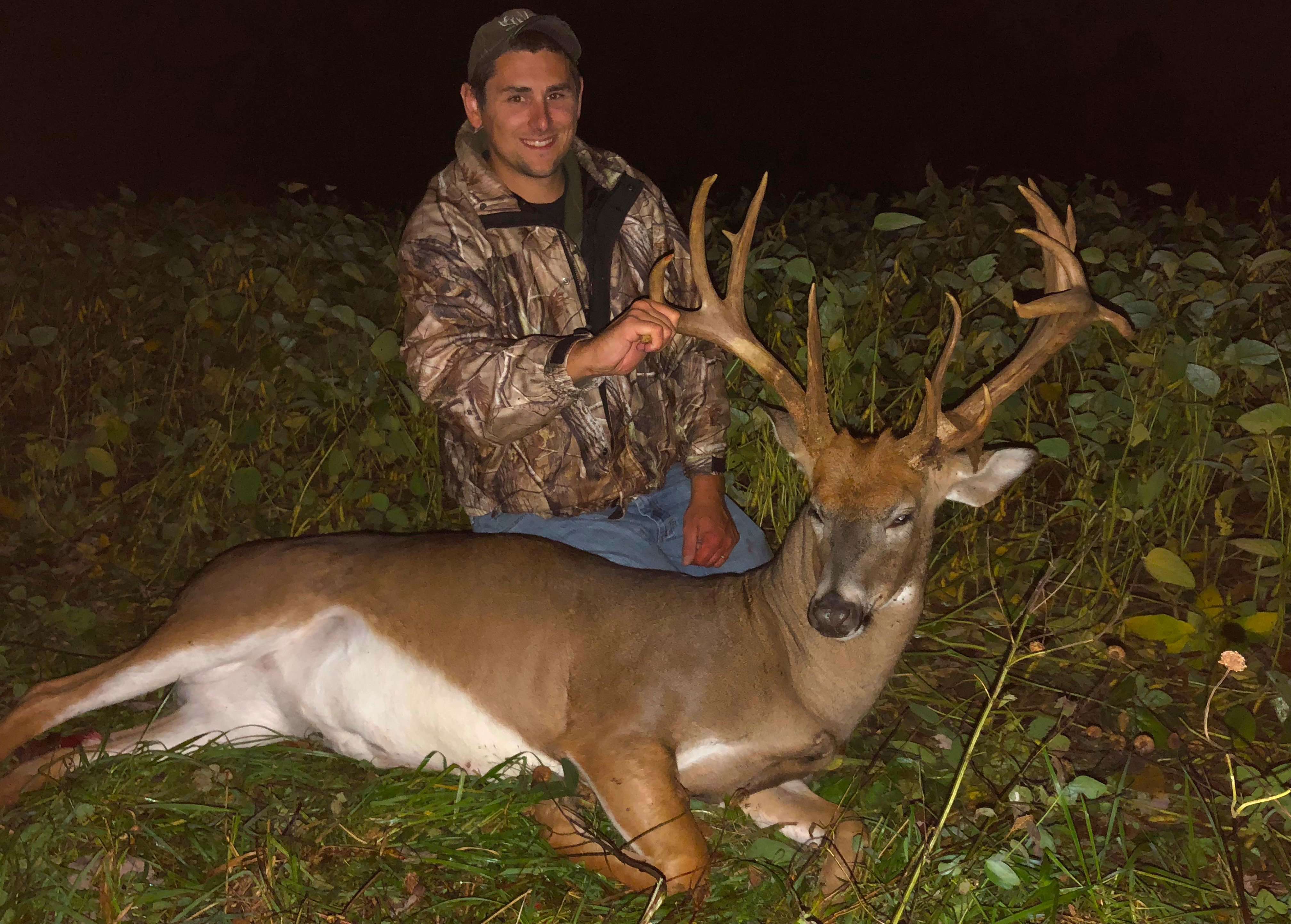 First cousins Scott Vater and Kyle Biba have been hunting buddies ever since they can remember. Influenced by their late grandfather, Scott and Kyle have not slowed down their passion for hunting and the outdoors. Both Scott and Kyle have killed several great bucks on their shared property over the years, but a September 2018 cold front would give them more than they could have ever dreamed up — and it was Scott Vater's moment.
In June 2017, Scott and Kyle noticed a buck with large brow tines showing up on trail camera. As the season approached, and the buck's antlers and body filled out, he was tops on the hitlist. Kyle hunted on a clover plot the first cold front of 2017 on September 30.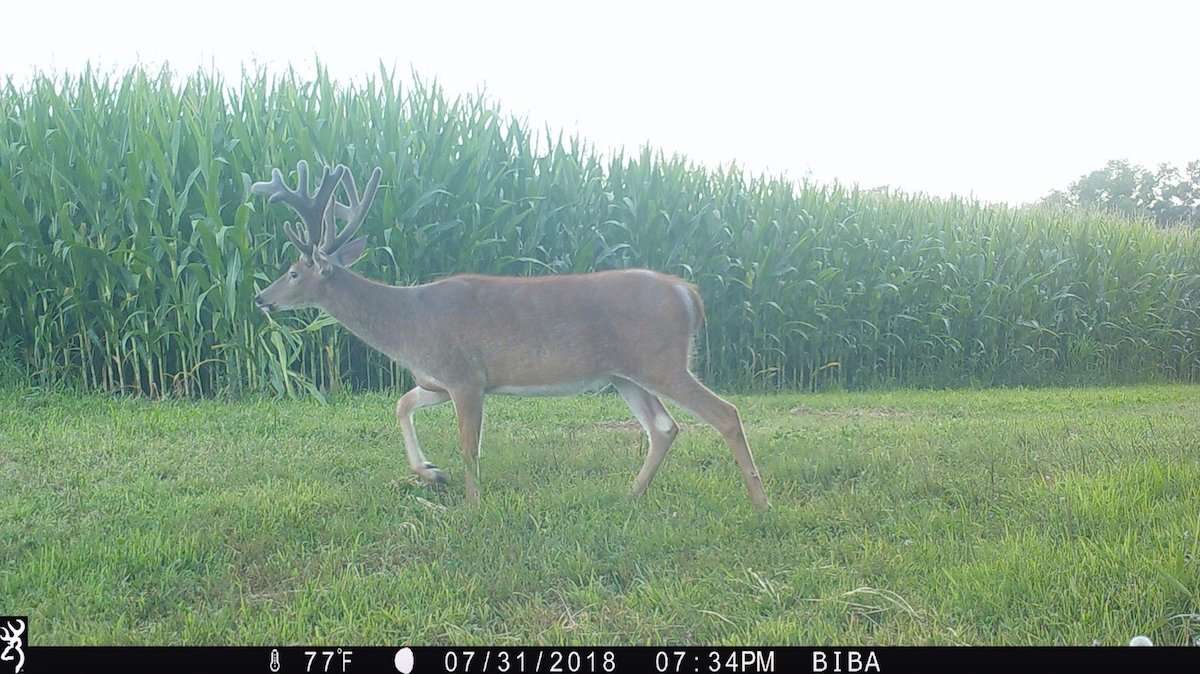 It wasn't long before he laid eyes on this buck they named Twisted due to a twisted brow tine. But he was unable to get a shot. Kyle would go on to encounter the buck three more times throughout the season. They were thrilled to find out the 4 ½-year-old buck survived the heavily pressured rifle season in Wisconsin.
Fast forward to 2018 and Twisted was a regular on camera throughout summer at 5 ½ years of age. With Scott not hunting much in 2017 due to the birth of his first child in late October, the cousins worked hard to engineer a few great setups with hopes of getting a chance at killing Twisted during the 2018 season.
We planted brassicas for about four years until deer started to use it, Scott said. But we decided on brassicas once again this year along with beans that we fenced off until a few weeks before the season.
September 21, 2018, brought an odd weather event hunters dream of — falling temperatures throughout the day as a cold front was ushered in by stiff northwesterly winds. Winds settled just in time for Scott to slip into this setup next to the secluded brassica plot which leads to standing green soybeans. Scott originally wanted to hunt a different location in hopes of shooting a doe, but with the wind not favorable for that set, he snuck into this 20-foot, hang-on setup knowing the wind was perfect.
After a few small bucks sparred in the brassicas mix, Scott's eyes turned toward a large buck that emerged, and he immediately knew it was Twisted.
I watched him out of range for about 10 minutes before I was able to have him at 19 yards and made the shot, he said. I called Kyle right away — Kyle was asking me so many questions but I couldn't think straight. Twisted was quartering away slightly, but I really didn't know how good the shot was. We decided to give it at least three hours before taking up the trail.
In the end, Scott's magnificent buck only went about 50 yards and expired just inside the timber from their soybean field. Scott ended what was originally a doe mission with a buck of a lifetime.
Don't Miss: 20 Deer Hunting Lies Your Granddaddy Told You
Are you a deer hunter wanting to learn how to accomplish your goals? Check out our stories, videos and hard-hitting how-to's on deer hunting.
Watch all the latest video episodes