Rack Report Details
Buck:
190-inch Non-Typical
Time of Year:
October 12, 2020
Place:
Sumner County, Kansas
Weapon:
Mathews VXR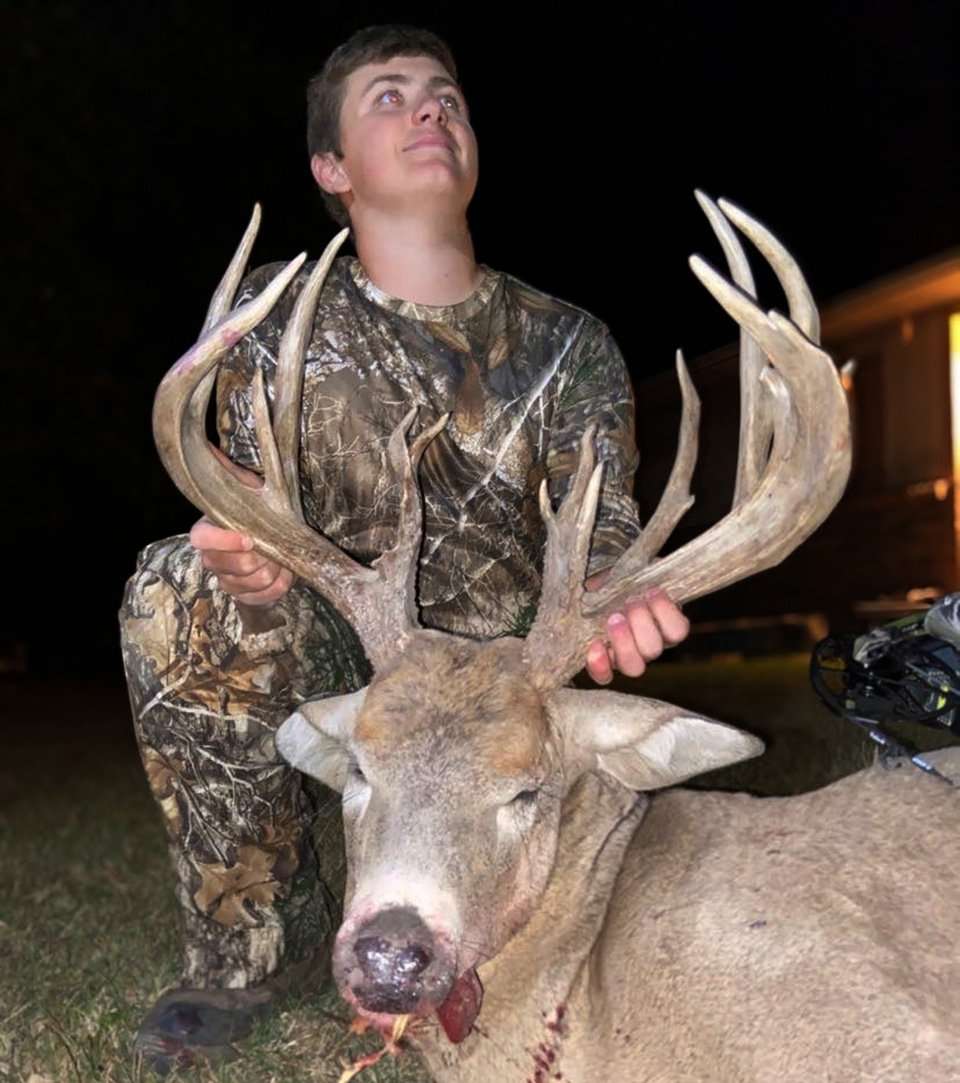 For being fairly new to bowhunting, Kansas' Korbin Jones has had quite the stroke of luck. He took his first deer with a bow last fall — a buck that grossed 150 inches. And even though that buck set the bar high, he bested it when the buck of many lifetimes offered him a shot on a warm afternoon this October.
As I headed for my stand, I had no clue that a giant buck was in the area, Jones recalled. My stand is on the edge of a cut cornfield. I have a small corn pile to draw deer in close, which is legal to do in Kansas. Big bucks typically start frequenting the area more regularly near the rut because of all the does, but I'm glad I went hunting anyway.
Even though temperatures reached about 80 degrees that day, it didn't impede deer movement at all.
I was covered up in deer all afternoon, Jones explained. It was only my second hunt of the season, and since I got my buck early last year, I was mainly focused on shaking the rust off and getting back into the hunting groove. I didn't really have much for expectations. I had nothing else to do that afternoon and just wanted to go deer hunting.
I saw numerous does and three pretty nice bucks. The deer were constantly moving all afternoon. Eventually, the three nicer bucks jerked their heads up and then took off running. I wondered what had spooked them, and soon spotted a huge buck standing there staring my way. He ate some corn in the field for a couple of minutes and then headed my way.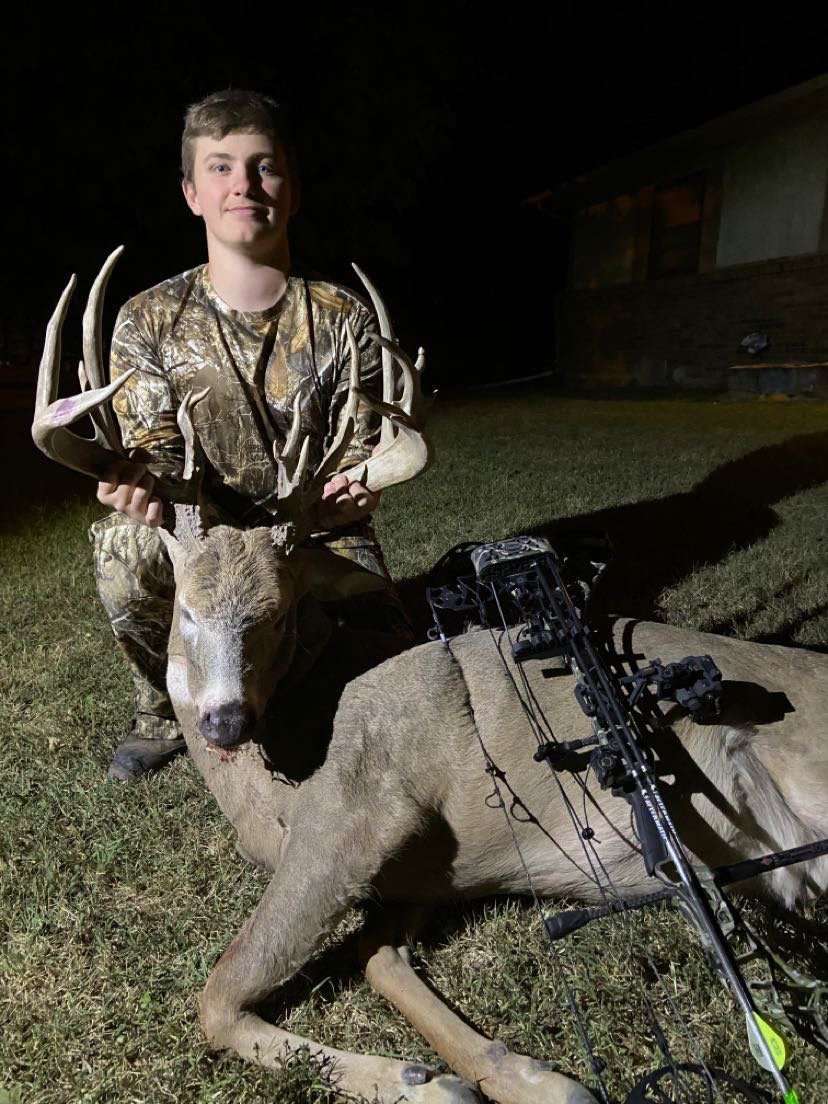 Admittedly, Jones was shaking badly as the monarch closed the distance.
I kept trying to stay focused and make sure that I made a good hit when the time came, he said. I was filming the buck with my GoPro the entire time. I took the shot, and the buck only went about 25 yards and fell over. I saw it all from the treestand and was able to capture it with my GoPro.
Being that Kansas is a one-buck state, Jones is all done hunting for 2020. Considering the size of his buck, which grosses over 190 inches, being tagged out early isn't a huge problem.
It was awesome, Jones said. And after the hunt, I pulled the card from the camera and realized that the buck had been there the evening before I killed him, but again, I hadn't known he was in the area until I spotted him from my stand that evening.
Love big buck stories? Get your fill at Realtree's Rack Report.
Watch all the latest video episodes