Art Helin arrowed this late-September stud on a little slice of Midwestern Heaven
Rack Report Details
Buck:
172 inches
Time of Year:
September 25, 2021
Place:
Iowa County, Wisconsin
Weapon:
Hoyt Ventum Bowhunting
Own the Season's Art Helin is a veteran bowhunter who knows whitetails. Good woodsmanship is in his blood. This season, it came as no surprise when he came face-to-face with a monster 7-year-old Wisconsin buck on his own 40-acre property.
Helin has owned the place for 27 years, and it consists of hills, hollows, farmland, and timber. It's perfect deer habitat, and he's had history with this buck for the past four seasons, including thousands of trail camera photos and a shed antler. He even passed on the deer when it was younger. The buck was regular enough to earn the nickname of Lefty.
Once the season opened, Helin hunted the buck for seven straight days, and a total of 10 half-day sits. He saw the buck twice early on but couldn't get a shot. Then, on September 25, cool weather set in and a light wind pushed out of the west — perfect conditions.
(Don't Miss: Jeff Danker's Flyer Buck Has Triple Drop Tines)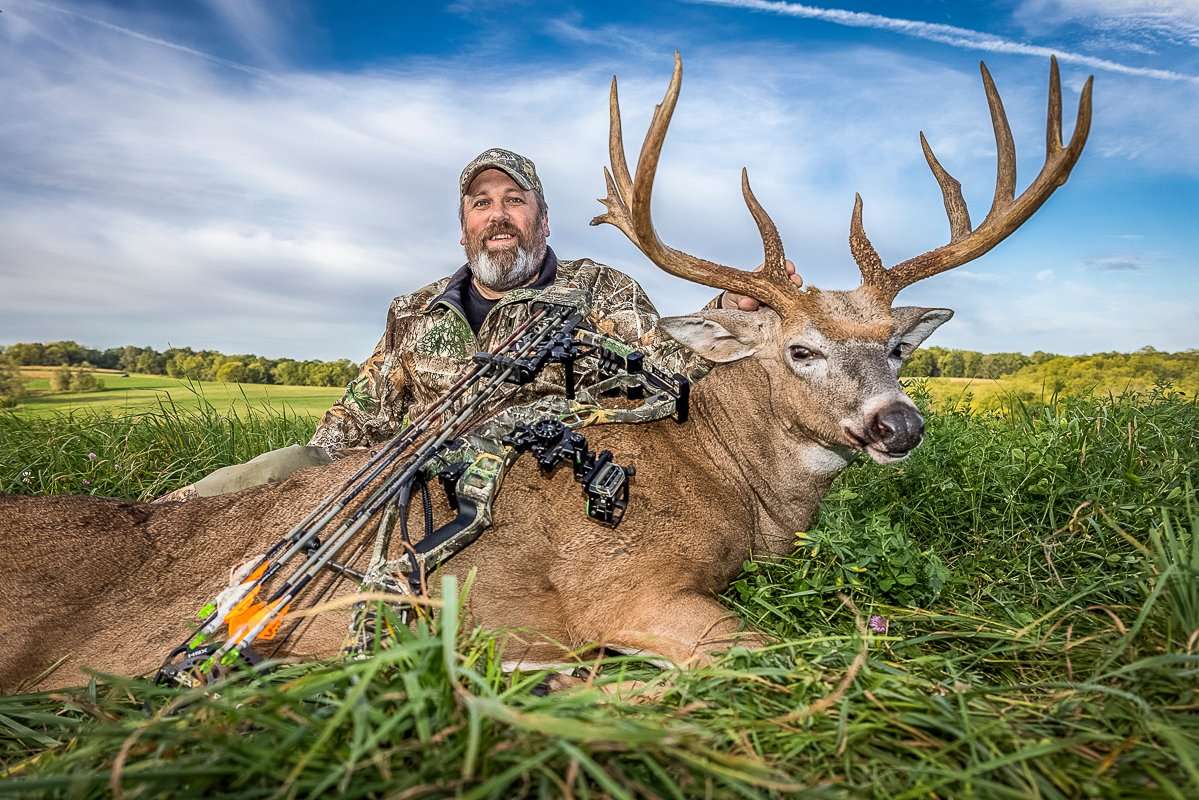 The stand location he had in mind revolved around a small food source surrounded by timber. The area was hilly with plenty of thick bedding areas. The morning sit produced zero deer sightings, but he hoped the afternoon would be better.
After settling in, it wasn't long before deer began moving. A doe and yearling buck walked into the food plot. Then, a 3-year-old buck came out. The 1-year-old and 3-year-old started sparring, and then Lefty came out and showed who was boss, Helin said. The buck came running into the field and broke them up.
Afterward, the big buck went back to eating. Once the deer was calm, Helin drew back, settled the pin, and took the quartering-away shot. The arrow connected, and the buck bolted for cover. It crashed about 80 yards down the hill.
(Buy Alert: Men's Realtree Edge Waterproof Jacket)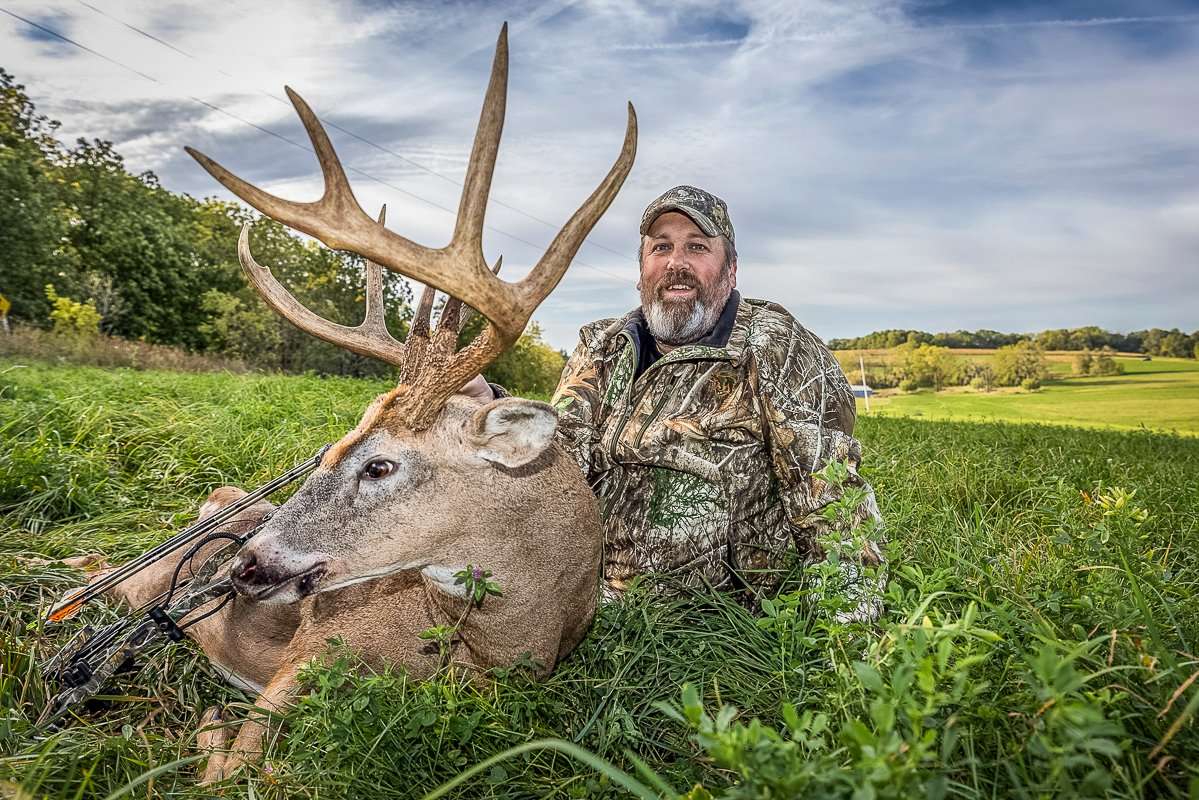 I sat speechless for a moment, Helin said. It is a bittersweet moment when you have years of history with a deer, put your eggs in that basket, and the plan comes together. The chase and chess game has ended. You're sad about that but excited the plan worked out.
The success can be credited to good land management strategies paired with effective scouting.
I created bedding areas and used trail cameras to determine how and where he was traveling, Helin said. I knew which ingress and egress trails to get to and from stands, depending on winds. I also do a lot of mock scrapes. These played a big part in the hunt as this deer was constantly on those scrapes.
Helin's wife and hunting partner, Michelle, was a part of the hunt. She filmed it for their show, and helps manage the property, too. There are a lot of emotions from this deer, Helin said. The chase, the memories, and the comradery that surround one deer for years, and to see everyone come together — it doesn't get any better. Deer hunting is a passion. It is a family sport. It is a tradition that I hope goes on forever.
(Don't Miss: Hunter Rattles in a Cow, Then a Big September Buck)
Watch all the latest video episodes