The inaugural event was held on Lake Chickamauga in Tennessee, and drew a field of 100 teams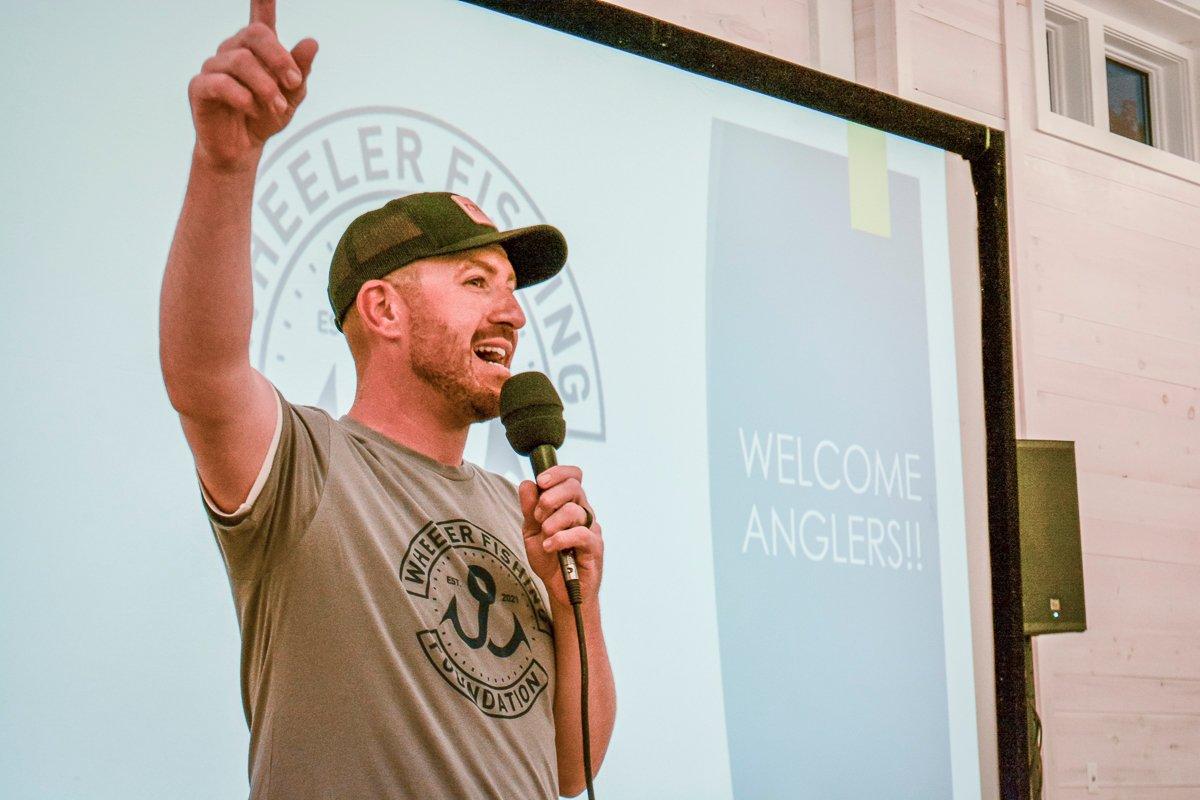 If you're a fan of professional bass fishing, you've heard of Jacob Wheeler. Ranked No. 1 in the world by independent sources, Wheeler is the Bass Pro Tour's current Angler of the Year, and a veteran Realtree pro-staffer.
What many fans don't know, however, is Wheeler's commitment to giving back to the sport that made him a superstar through his charitable organization, the Wheeler Fishing Foundation.
With the help of his wife, Alicia, Jacob and the Wheeler Fishing crew recently launched an inaugural, invitation-only college bass tournament dubbed the College Bass Shootout. Held on Lake Chickamauga in Dayton Tennessee, the College Bass Shootout drew a field of 100 teams, all interested in becoming champions.
(Don't Miss: 5 Best Fall Smallmouth Fishing Tactics)
The event featured a unique format. The field was capped at a maximum of two teams per college, with 50 colleges competing. There was no cost to enter, and the top four teams advanced to a final round, where the winners took home $10,000.
The Wheeler Fishing Foundation's principle for the event is simple: fund college fishing athletes, giving them a chance to go further in the sport. Throw in valuable life lessons, and a discussion session where anglers can learn more about sponsorships and finances. In the end, create a community for college hopefuls to better themselves in the pursuit of a fishing career.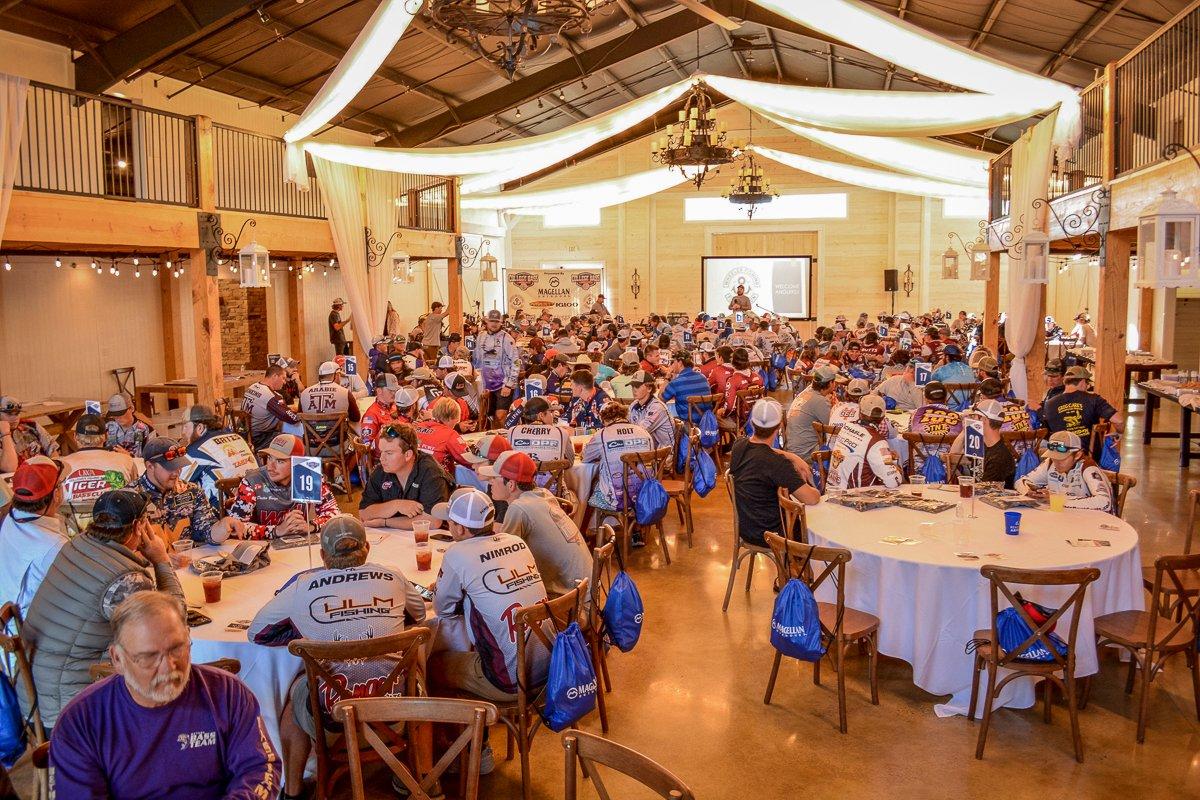 Jacob Wheeler uses himself as an example. Success eventually came, but only after major sacrifices and desperation. Down to his last dime, Wheeler could afford just a single fast-food hamburger the night before winning his first tournament. That pay-off would fund him to large-scale events, where Wheeler would go on to win nearly $1 million in just two short years.
But it was the looming failure that Wheeler remembers most, as well as the uncertainty of how to go about a fishing career. Wheeler connected with the competitors by sharing his story in the pre-tournament meeting at the College Bass Shootout. His intentions are to continue to do that, expand the event each year, and act as mentor to bass pro hopefuls.
(Buy Alert: Jacob Wheeler Doink Short Sleeve Tee)
Competition in the first college bass shootout was intense. The 100-team field was narrowed for final-day action, while the tournament format changed.
Day one saw standard bass tournament rules with five-fish limits being brought to the scale. For the finals, however, the four teams were placed under Major League Fishing format, with each bass being weighed and immediately released. In addition, penalties were in play for fish-landing violations. Teams reaching the finals were paired with a boat official, with a twist.
It was quite the surprise when Wheeler announced the final-round refs would consist of himself and three other well-known Major League Fishing anglers including Jordan Lee, Dustin Connell, and Mark Daniels, Jr. For the college competitors, it was like playing your first big basketball game with Lebron James on the whistle.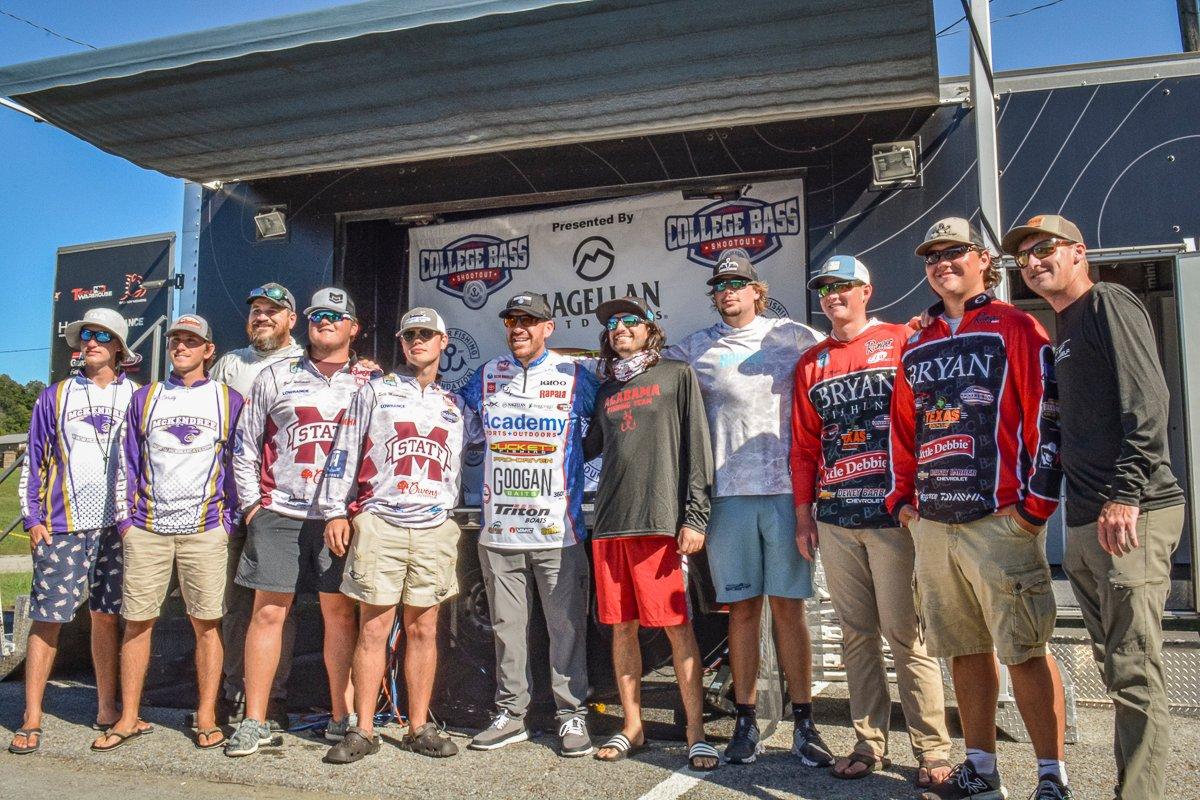 Competition the final day was recorded in each boat, simultaneously. The entire event was played out and broadcast on Jacob Wheeler's YouTube channel. In the end, the University of Alabama team of Tyler Lubatt and Hayden Obarr were victorious, earning the $10,000 check. Prizes and merchandise were awarded to the top 10 teams, as well as big bass awards for each day of competition, sponsored by Realtree.
The event was an overwhelming success. Not surprisingly, Jacob Wheeler and the Wheeler Fishing Foundation are concentrating on future events, and a larger scale. All in the name of giving back.
At just 30 years old, Jacob Wheeler is already an established player in the world of professional fishing. Many industry experts feel he's poised to overtake the records of the sport. But for him, there's more to this game than that.
As Wheeler himself said: Trophies are nice, but who have you helped?
(Don't Miss: Is It OK to Eat Bass?)