Federal Ammunition Shotguns Loads for Your 28 Gauge
We're making ready for the upcoming hunting season these days. As always, new ammunition gets some of our attention. We wonder: Will it help us shoot better than our go-to load? And thinking about this in the off-season adds to the anticipation.
On this note, Federal Ammunition has added three shotshell options to its Game-Shok lineup. Hunters who enjoy carrying a 28-gauge shotgun afield will take notice. We're told shipments of the new loads — offered in 5, 6 and 7.5 shot — are currently being delivered to dealers.
Plenty of time to shoot it before small game and bird hunting seasons arrive.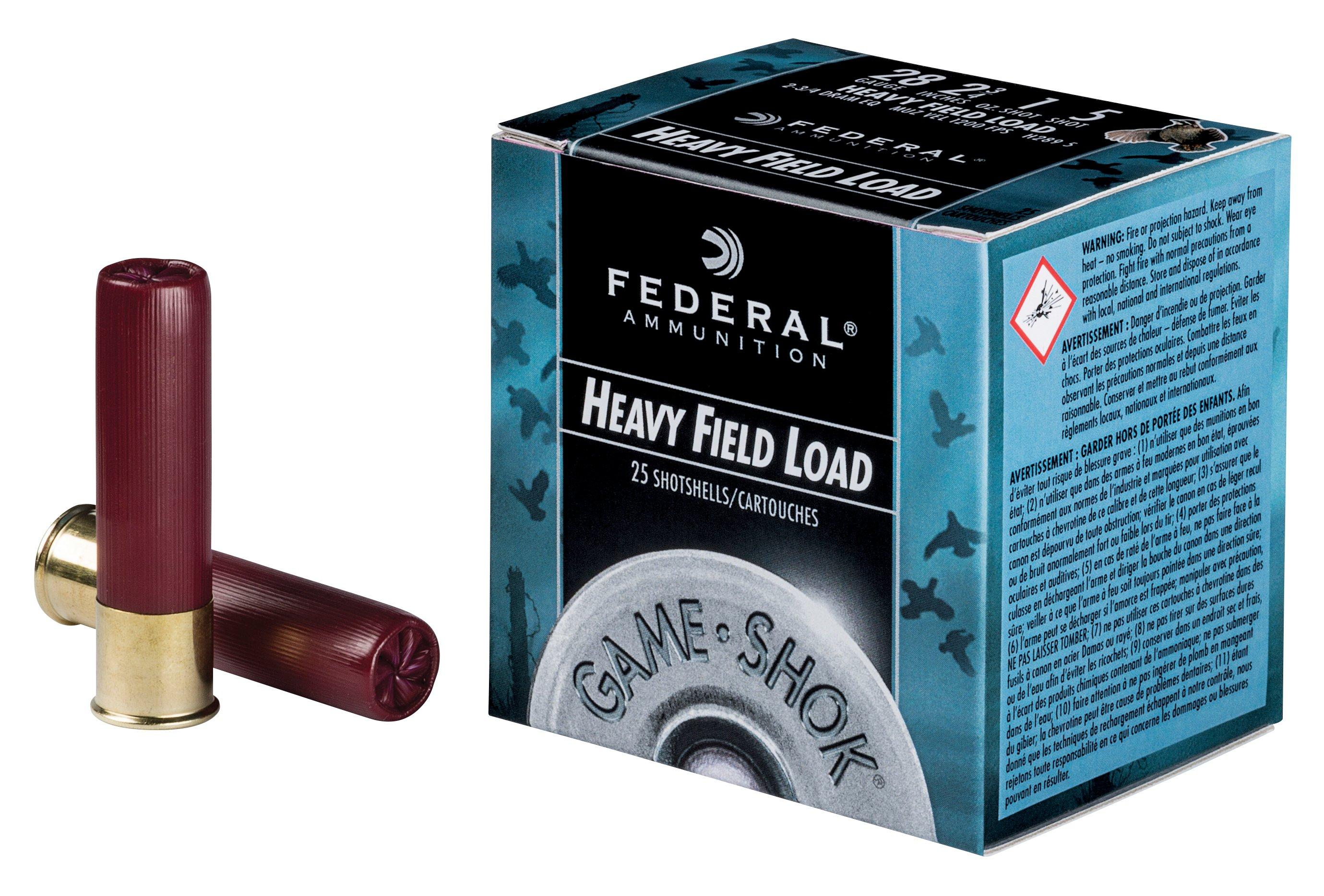 The new 28-gauge Game-Shok loads push a 1-ounce payload of hard, uniform lead shot at 1,220 fps. According to Federal Ammunition, this produces consistent, reliable patterns suited to a variety of upland birds.
Of course you'll find that out when you shoot it.
Always pattern your shotguns with new loads to measure results. That's the fun of it, too. And then hunt to see if results hold true in a live situation on flushing or flying birds, in heavy or open hunting cover.
That's the true measure of all this.
Part No. / Description / MSRP
H289 5 / 28-gauge Game-Shok, 2 3/4-inch 1-ounce / $19.95
H289 6 / 28-gauge Game-Shok, 2 3/4-inch 1-ounce / $19.95
H289 7.5 / 28-gauge Game-Shok, 2 3/4-inch 1-ounce / $19.95

Federal Premium is a brand of Vista Outdoor Inc., an outdoor sports and recreation company. More information on Federal Premium.
What 28-gauge shotgun load do you favor? Comment below, with thanks.
Bonus Read: Tips for Gun Stock Replacement
Go here for more Realtree guns and shooting. Follow us on Facebook.