A problem and solution with doing your own arrow work
I like fletching my own arrows. I feel that I can better control the quality. Plus, I can experiment with various styles easily that way. I heartily recommend you learn to fletch your own arrows for increased performance.
But there's a problem with doing that. And a solution.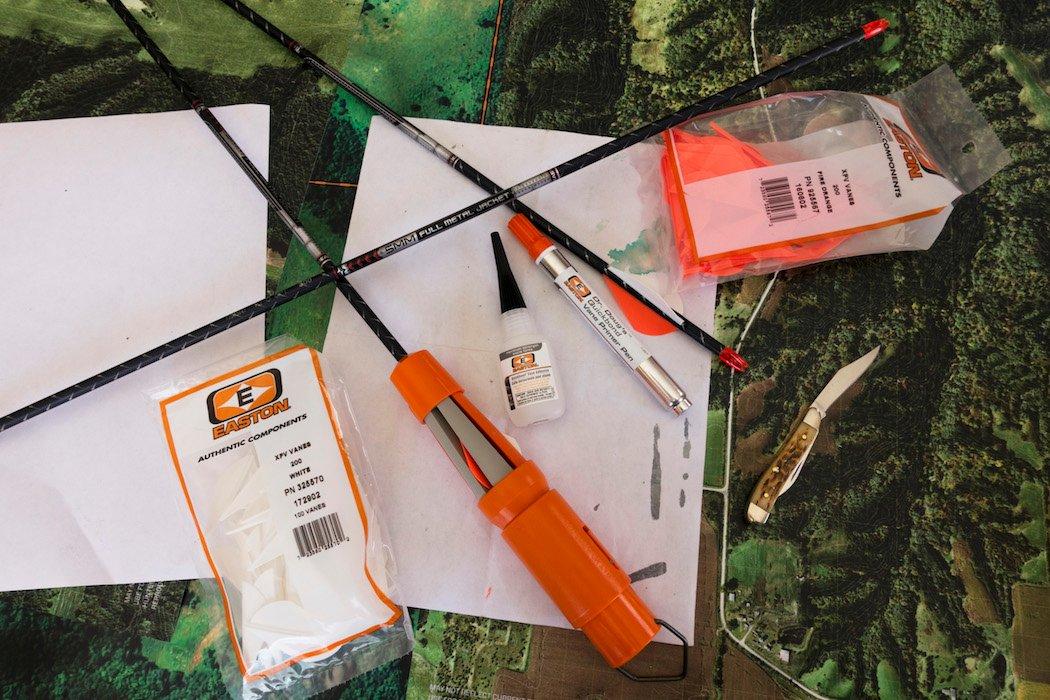 The Problem
I've really struggled finding a good way to get my Blazer and Quick Spin vanes to stick to Full Metal Jacket shafts. In fact, it was so bad that I'd fletch six arrows and only one of them would hold its vanes after drying.
My issue may have been due to old vanes or something else I couldn't determine. I tried every known method to clean the fletching and shafts. I tried at least four kinds of super glue.
I never had this problem in the past. Naturally, I was surprised and frustrated.
The Solution
I am happy to report I have a very good solution now. I use Easton XPV vanes (their version of the Blazers), a Vane Primer Pen and Easton's Quickbond Vane Adhesive.
Using the simple Easton EZ Fletch fletching jig, I crank out a dozen arrows in less than 30 minutes and all the vanes attach very well. I have to destroy them to remove them.
Using this system, you can go from beginner status to successfully fletching your own arrows in zero time. There is no learning curve. It all works awesome. My finished arrows are flying great.
Don't Miss: A New Place to Consume Midwest Whitetail Content
Check out more stories, videos and educational how-to's from Bill Winke and Midwest Whitetail.