There's outstanding predator action to be found this time of year, if you know where to look. Realtree pros share their advice
After spring turkeys are tagged and before fall deer, upland, and small game seasons kick in, summer can drag on forever. Sure, you can go fishing, but a hunter can only sit in a boat for so many days. We need a critter to chase during those off-season months.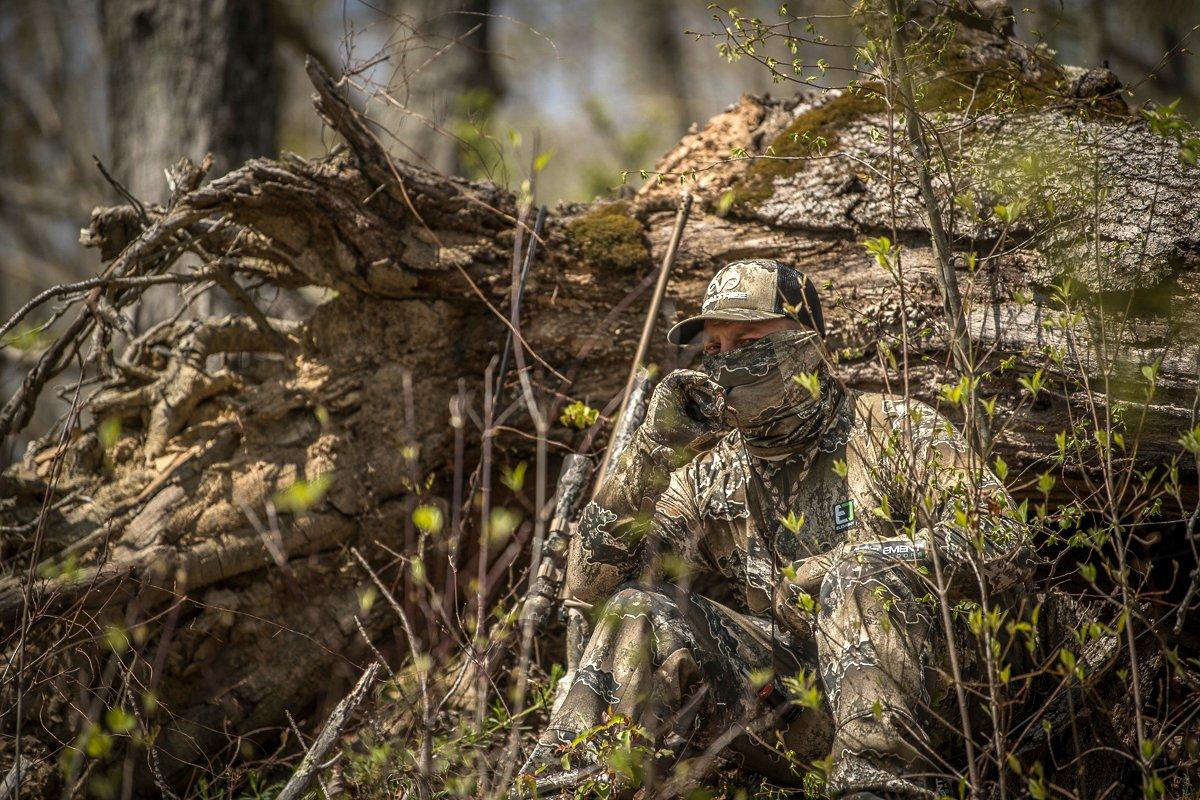 Luckily for most of us, summertime coyote hunting is about as much fun as you can have in the woods. It combines the challenge of turkey calling with wind and scent control considerations that would make a deer hunter proud. It can demand the long-range marksmanship of a prairie dog shoot, too. Late spring through early fall is probably the best time of the year to hunt coyotes. The pups that were born earlier in the spring are growing and venturing out on their own. Adult coyotes are actively hunting to feed those pups. Plus, farming practices this time of year concentrate predators in certain areas. Many states allow coyote hunting at night in the summer, which gets you afield when the temperatures are bearable.
Finding areas to hunt can be easier this time of year, too. Landowners who might be reluctant to allow coyote hunting on their property during deer or upland season are much more open to predator control in the offseason.
Decide Where to Hunt
Late spring is when the coyote population is at the highest it will be all year, says Texas-based coyote pro Byron South. Finding and getting close to den areas is a surefire bet in late spring and early summer. So is hunting recently cut hay fields.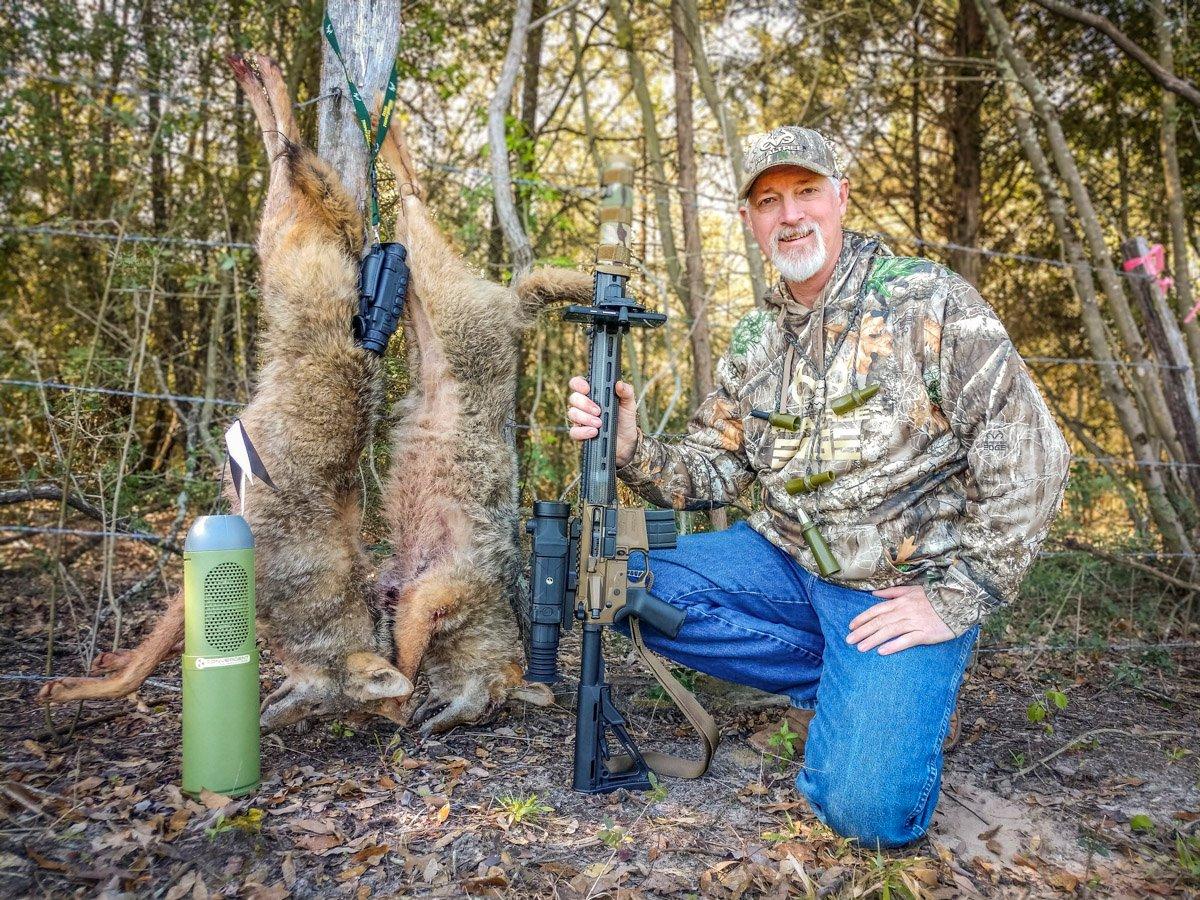 While locating fresh hay fields is pretty easy, locating coyote dens can be a bit of a challenge. Start by going out at dawn and dusk to listen. Coyotes are vocal this time of year. A howl at sunrise or sunset will often be answered by one or more coyotes. If you get a response from a single coyote, it may be a den area, or the responder may just be out hunting nearby. If your howl gets a response from multiple coyotes in the same location, chances are good they are near a den.
Depending on what part of the country you're hunting, dens may be located under rock overhangs, beneath downed trees or root wads, or just dug into the side of a hill. These spots will probably be on a slight rise, to keep the pups out of water during heavy rains, and the entrance will likely be hidden by heavy cover. Luckily, you don't have to find the exact den for this hunting method to be effective. Coyotes are extremely territorial, particularly when raising pups, and will readily charge a challenging howl from a perceived invader.
Hay fields - the fresher cut, the better - attract coyotes with a veritable banquet of mice, shrews, rabbit nests and exposed or injured fawns. The short grass makes hunting easy, and coyotes will often start hitting the fields before the farmer is even finished baling. Fields with timber or heavy cover nearby are your best bet for coyote traffic, and the cover provides a spot to set up without being spotted by your keen-eyed target.
Make Your Approach
Once you've located your spot, you have to slip in undetected. Coyotes have two main lines of defense: their sharp eyesight and a superb sense of smell. To get in close, you'll need to fool both. Realtree Camo helps you blend into the cover. Always work into the wind when approaching a new area, and pay attention to morning and evening thermals that might carry your scent into the area you expect coyotes to come from.
"Another call that can be deadly in early summer is a coyote pup in distress. Again, hunting close to a denning area helps with this. As pups begin to venture farther from the den, pup distress calls can bring both adults in on a run. If they don't come charging in, resist the temptation to call too often or pack up too quickly."
Coyote expert Mark Zepp recommends sticking to cover and not exposing yourself along open field edges if possible. I like decoys, he says, because they can be really effective on recently cut hayfields, but if I have to expose myself to get them out where they are visible, it usually isn't worth it to me. I'd rather stay back in cover and rely on calling to bring them in.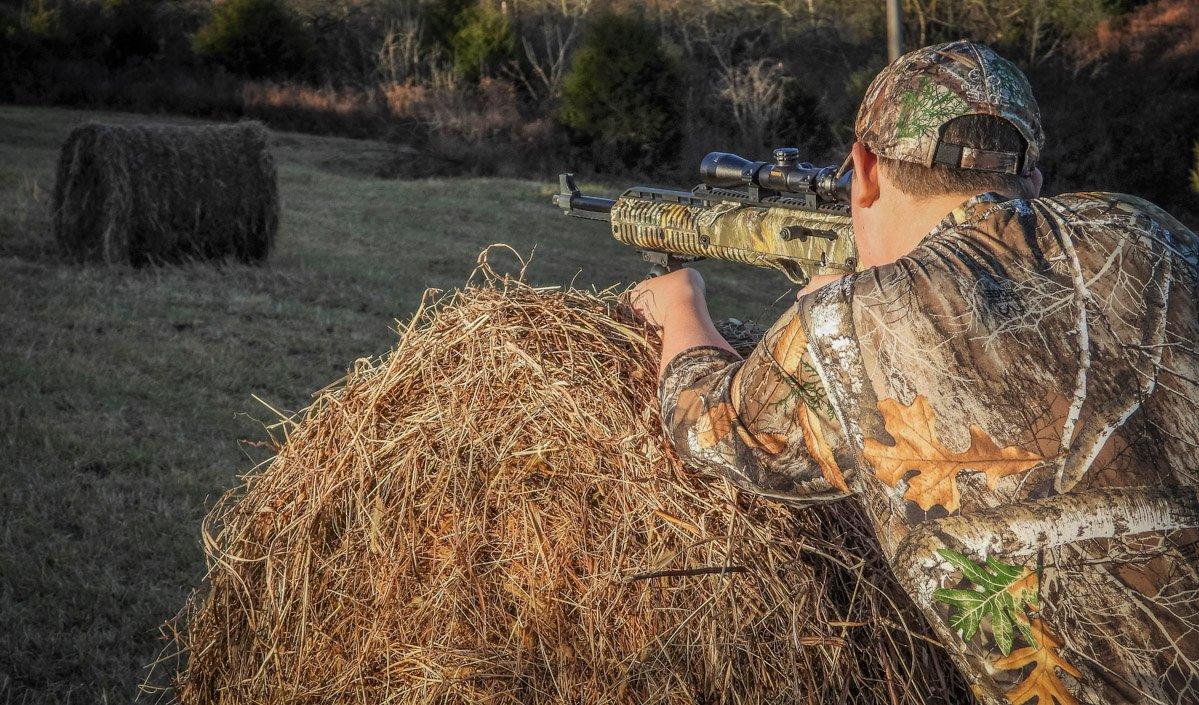 Choose Your Calls
Whether you prefer to use electronic or mouth calls, summer calling falls into two categories: coyote vocalizations and prey distress calls. Both Zepp and South like to start out with prey calls like a rabbit in distress.
I don't like to hammer an area right away with howls, South says. I cast the widest net first, and the widest net a hunter has is something that sounds like prey to a hungry coyote.
If you don't get a response from the prey call, step it up with a non-aggressive howl to pique the interest of any nearby coyotes.
If I get an answer to a howl, I'll generally repeat the tone I hear when I call back to them, says South.
This is when knowing den locations can come in handy. When pups are in the dens, moving to aggressive howls can be an effective tactic. Coyotes will readily challenge what they think is an intruding coyote.
Another call that can be deadly in early summer is a coyote pup in distress. Again, hunting close to a denning area helps with this. As pups begin to venture farther from the den, pup distress calls can bring both adults in on a run. If they don't come charging in, resist the temptation to call too often or pack up too quickly.
I like to make a call, then give them eight to 10 minutes to think about it before I make another call or move, Zepp says. As predator hunting increases in popularity, hunters tend to underestimate the education a coyote gets over the course of its lifetime. Less can be better when it comes to calling, particularly late in the year when coyotes have heard the same calls over and over. Don't be afraid to mix things up as the season goes. Try different prey sounds and different coyote vocalizations; maybe find some stuff they haven't heard already.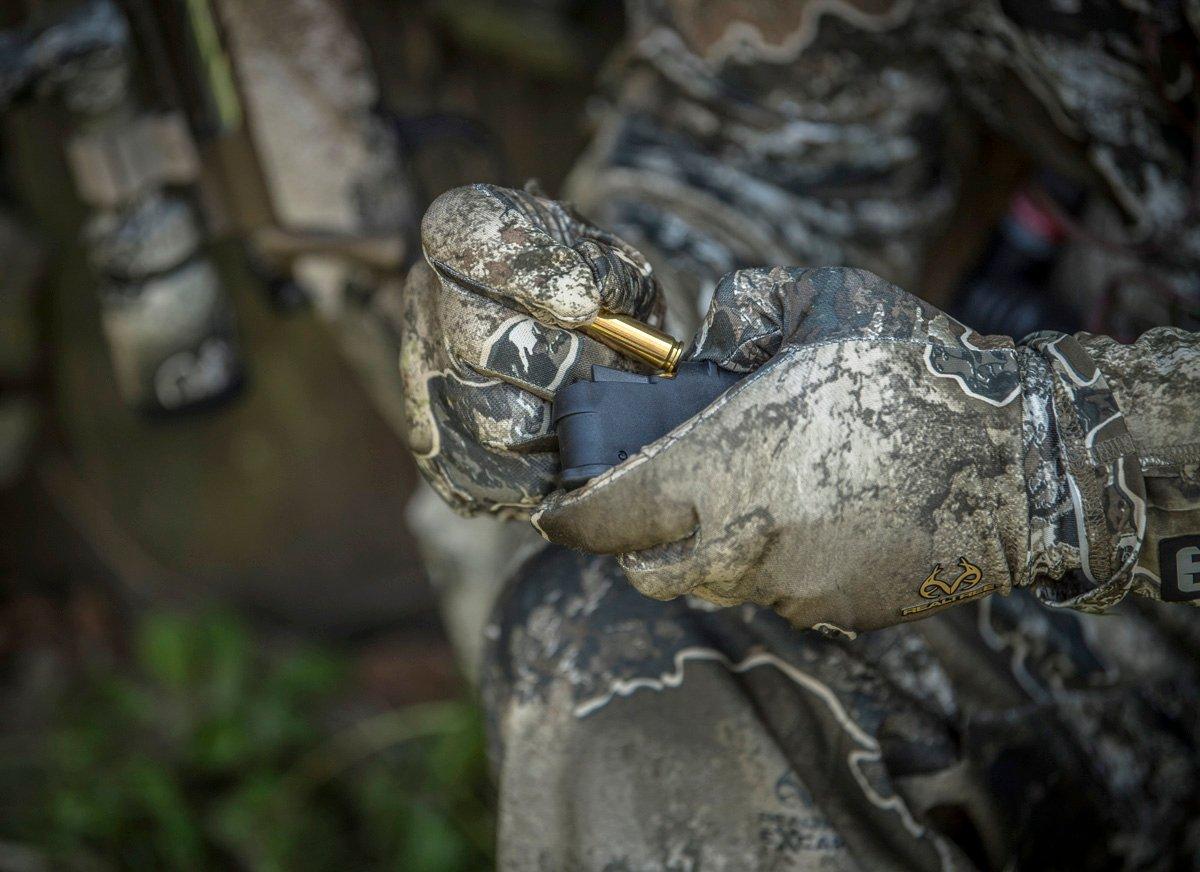 Pick Your Guns
Zepp and South both prefer taking along a rifle and shotgun on predator hunts. For a rifle, just about any small centerfire caliber will get the job done. Calibers ranging from .22-250 up through .243 and even 6.5 Creedmoor are popular choices. Zepp suggests using a rifle you are familiar with.
I'd rather see someone take a rifle they're used to shooting than take a new one just so they have a particular caliber, he says. When long or quick shots are called for, there is no better gun than one you have had plenty of practice with.
Don't assume all of your shots will be long-distance accuracy tests, though. Sometimes coyotes can pop out of cover right next to you, or run past so quickly that you can't even find them in a scope, much less make an accurate shot with a rifle. That's where a good shotgun comes in handy. A 12-gauge semi-auto with a 3- or 3½-inch chamber and stuffed with buckshot is the perfect medicine for up-close-and-personal action. Don't overchoke your gun, and look for a choke/load combo that gives you an even pattern out to 50 yards or so. Shot size in either lead or heavier-than-lead alloys can range from BB up to 00 Buck, but pattern your gun first so that you know what your maximum ethical range is.
When the summer doldrums kick in, give yotes a try this year. It's a lot of fun, it gets you out of the house when you don't normally get to hunt, and it's great practice for upcoming seasons. Be warned, though, because it might just become your new favorite hobby.
More Realtree predator hunting.