Don't let the campaign fizzle out. Go into the off-season with a blast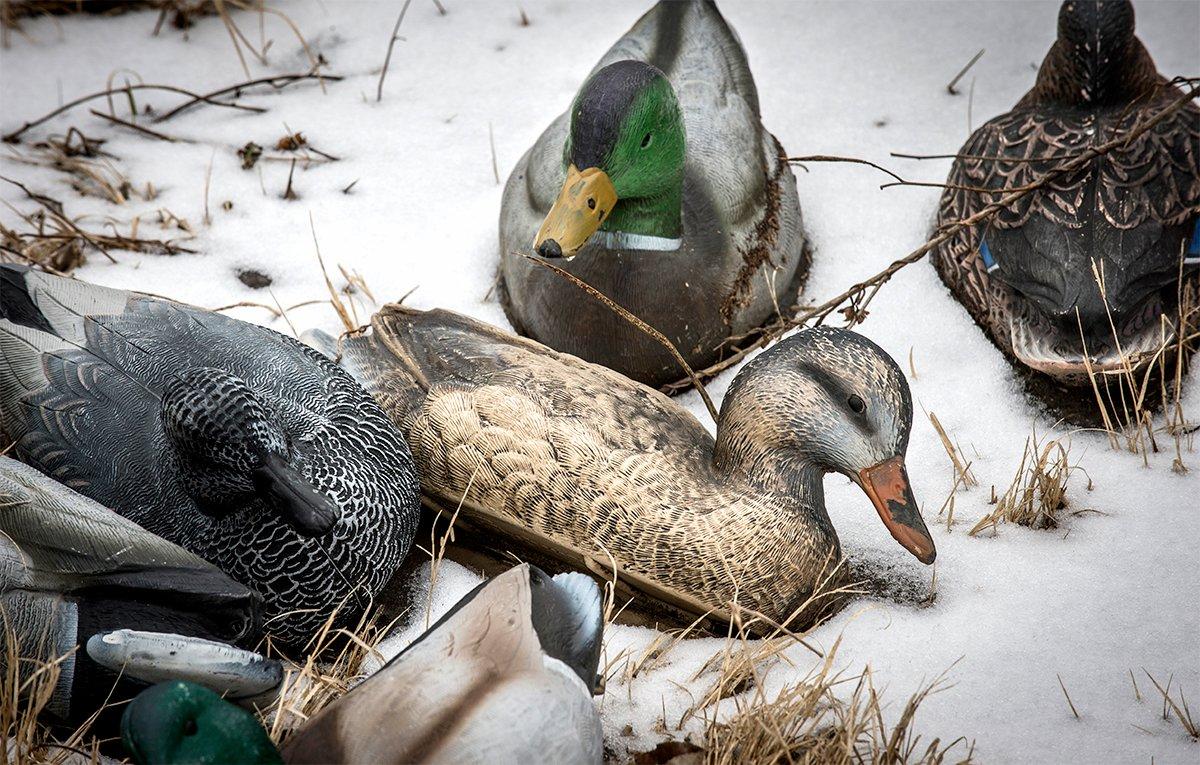 After the holidays zip past and February nears, we typically arrive at a realization: Another duck season is almost finished.
To be fair, many Northern hunters have had their shotguns cleaned and decoys stacked for several weeks. But even die-hard Southern waterfowlers can see the end, and with only a few weeks remaining, it's time to push the throttle down and finish strong. Here are some thoughts on how to end your season with flair.
Keep Scouting
Many folks neglect windshield time toward the end of the season, and it's easy to see why. Scouting is a lot of work, and if you see the same thing time and again, you begin to question its importance.
Keep at it. Things can change rapidly during late January, as many areas see bounce-back birds that actually start to work back north. Further, you never know when you might stumble across a hidden field or timber hole packed with ducks. Scout diligently until the closing bell.
Take a Chance
Sometimes, we get stuck with meh hunting late in the campaign, and we succumb to temptation by just playing out the string at familiar places with tired approaches. This season, try something different. Look hard for new areas, and resolve to hunt one or two. Who cares if you strike out? Finding even one new spot per season will boost your success in years to come.
I've embarked on many fruitless flier expeditions through the years, but I've discovered some gems, too. Three years ago, with my home area locked in an early deep freeze, I scoured lists of public spots that might hold natural springs. Then, I drove an hour and walked through a half-mile of frozen bog to check one out. The tiny potholes I discovered have become my go-to late-season mallard spot, and I've never seen another hunter there.
Take a Trip
Your area might not hold ducks this time of year, but you can probably find good gunning within a day's drive. Talk with buds in nearby states. Offer to take them hunting at your spots next year if you can sit in their blind for a day or two this season. Then take a day or two off work, build in time for safe travel and hit the road. Yeah, that requires a lot of effort and sacrifice, but you have the entire off-season to rest.
If you don't have out-of-state connections, make some. Locate potentially productive public areas a state or two away, and take a four-day-weekend scouting/hunting trip. Your odds of striking gold on such adventures are low, but the information you gather will put you closer to success in the future.
Keep Going
Above all, don't quit. It's duck season, so go duck hunting. Even painfully slow shooting is better than experiencing no shooting while wasting away on the couch. Exercise your passion, get outside and enjoy.
And remember, even if duck season ends with a whimper, conservation-order seasons for light geese are just around the corner.
Click here for more Realtree waterfowl hunting content. And check us out on Facebook.