Winter greenheads and an improbable band create a hunt to remember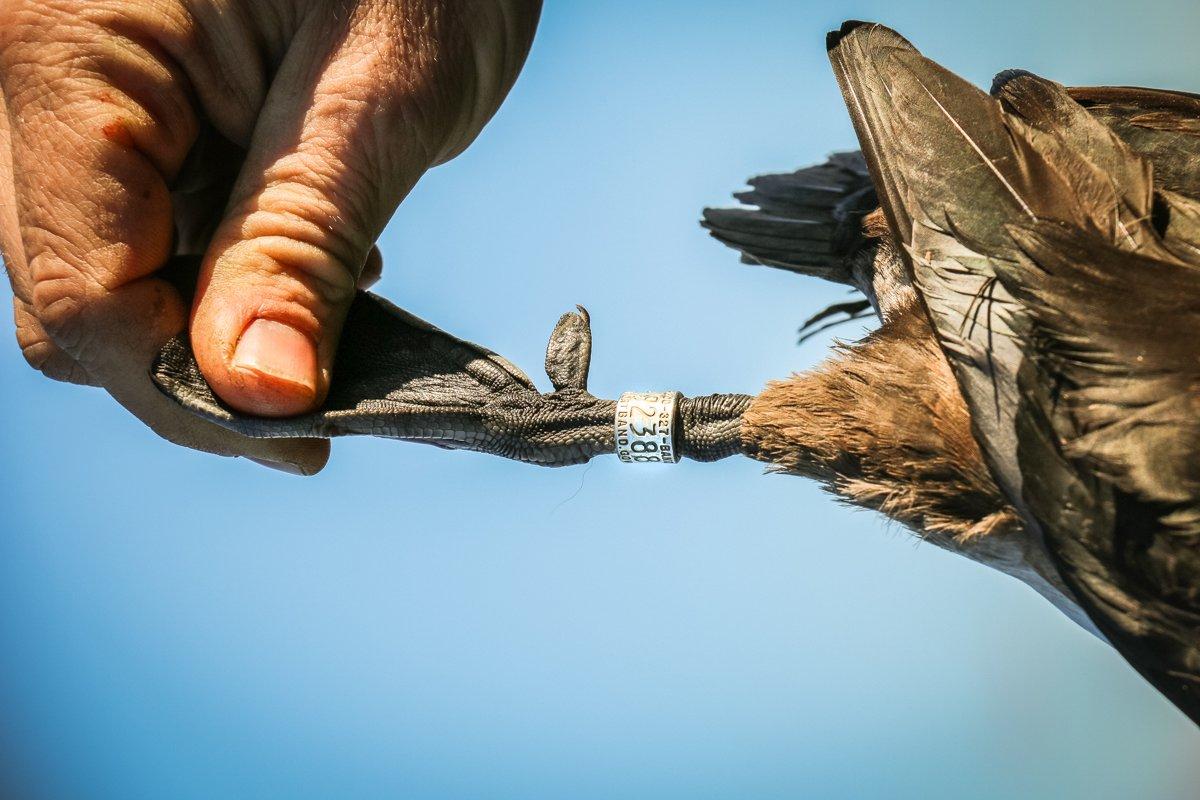 You've seen the movie; the one you really enjoyed but that lost some of its luster when the ending left you wanting just a bit more.
Duck seasons can be like that. We love the beginning and relish the midseason, and although we might dread the finale, we at least ask that it be memorable. Waterfowl campaigns don't always wrap up so neatly, though. Sometimes, they end with a fizzle, whether it's an iced-over boat landing or a barren slough you hunted one too many times. And then you're done, with no second chances; no schemes for the next day.
I was pretty much there Dec. 4, the final day of Wisconsin's southern duck zone. A late-season spot that had been dynamite two days earlier fizzled that morning, and I was out of prospects. It was time to stow the gear and plan for 2017.
Cue the phone.
It was buddy Jeremy Dersham, owner of Ridge and River Running Outfitters, who guides hunters on the world-famous Pool 9 of the Mississippi River. His message showed a happy hunter admiring a dandy three-man strap of birds.
I'm planning on hunting till Tuesday, he wrote.
Hmm. Yeah, Wisconsin's Mississippi River Zone stayed open through Dec. 6. And it was only a three-plus hour drive away. Still, I wondered about the common sense of a last-ditch attempt to wring everything possible from duck season.
You've already guessed that I was on the road early Tuesday morning, slugging coffee and dodging deer as I headed west. A wrong turn put me behind schedule, but Dersham and buddy Troy Maaser met me on the road, and we soon launched and headed toward open water. A stiff west wind would keep us on the western side of the pool that day, but Dersham said that would still produce.
There were loads of puddle ducks in here the other day, he said, steering his boat through small inlets and cattail patches toward our eventual setup. And we'll work divers in here, too.
An hour later, we'd prepared a nifty decoy set and awaited shooting light. Snow gusted overhead, and the dark forms of ducks zipped here and there in the pre-dawn haze. Win or lose, we'd at least enjoy one more day on the water, and with winter staring us in the face, that made the effort seem worthwhile.
But ducks soon interrupted the daydream. A flock of mallards decoyed perfectly at first light, and four stayed. Two goldeneyes quickly joined them in the boat. For the next two hours, birds decoyed well, and action was steady, with a bufflehead, a canvasback and more mallards gracing the pile.
By midmorning, the snow stopped and the sun appeared, and action slowed a bit. A few divers flew up and down the channel, but most wanted nothing to do with decoys. Finally, a bird strafed the outside of our setup, circled and locked its wings on approach. Maaser rose and fired, dropping the hen ringneck right in the blocks. And after the dog retrieved the duck, we resumed our routine of scanning the skies.
You've got to be kidding, Dersham said minutes later.
I looked around but saw nothing. Was the boat leaking?
It's got a band, he said.
Sure enough, the nondescript little ringbill was sporting jewelry. Elated, we whooped it up and shook our heads at the long odds of encountering such a bird. The season's last day had provided a once-in-a-lifetime trophy.
Finally, the clock neared 2 p.m., and after adding a few more greenheads to the boat, we decided to call it a year. A major front had started to move through, and tundra swans and white pelicans streamed down the river, hoping to escape winter's first blast and find friendlier climes south and east.
Our duck hunting autumn was finally finished, but, as hoped, it had ended on a uniquely high note. Nine fat winter mallards, some hardy divers and the longshot banded diver would give us plenty to remember and marvel at during the long winter. And as we pulled into the landing, fingers numb and bitter wind stinging our cheeks, the prospect of those memories seemed like quite a bargain.
Click here for more Realtree waterfowl hunting content. And check us out on Facebook.