Waterfowlers know to always expect the unexpected. These stories prove why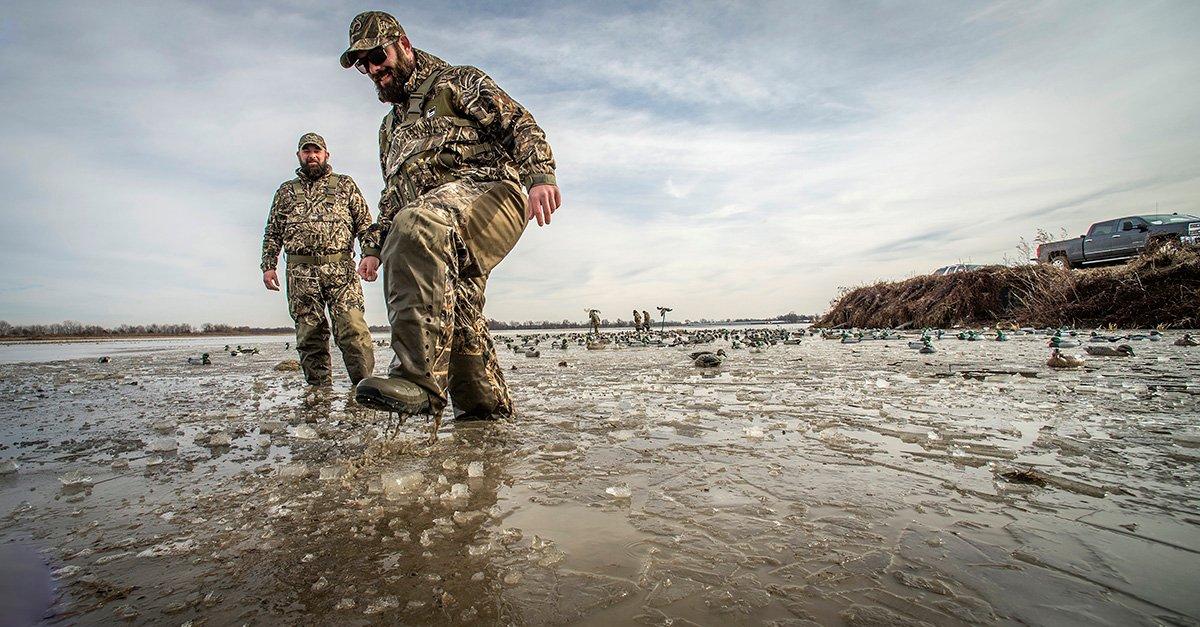 Waterfowl hunting provides unmatched variety. A cornfield hunt might yield a mix of dark geese, light geese and mallards. One small prairie slough could produce a several-man limit comprised of 10 or more species.
But sometimes, we encounter ducks that we don't expect. In extreme examples, we might be shocked to see or shoot birds that are rare for that location or the circumstances. Here are some memorable out-of-place ducks I've come across through the years.
1. Diving into Beans
I wrote about this in a feature back in November. Two buddies and I set up for mallards, pintails and geese in a cut bean field during a late-October blizzard. Most of the hunt went as expected, but then a smaller duck swung low across our decoys, heading right to left. Instinctively, I rose from my field blind and shot it. When I dug the bird from the fresh snow, however, I laughed.
Ringneck, I shouted. What the heck?
My buddies shook their heads, wondering how anyone could shoot a diver during a dry-field hunt. Admittedly, the ringbill had likely been heading toward a nearby slough and was merely flying low because of the high winds. Still, he added some odd color to a dry-field duck strap.
2. Dabbling on a Big Puddle
I've shot several puddle ducks from layout boats perched almost a mile offshore. Mallards aren't uncommon, as they use big water to roost and loaf, sometimes mixing with divers. But other dabblers surprise you.
One November morning I was enjoying a great layout shift, taking almost a full limit of bluebills and buffleheads, plus a few bonus mergansers. Action had been constant, so I didn't think twice when a small bird appeared out of the glaring sun and bombed the decoys. Recognizing the duck as I rose, I hesitated for a moment and almost didn't fire. Then instinct took over, and I shot the bird going away. It might have been the most monumentally confused green-winged teal in the flyway.
Years later, fresh off a South Dakota trip, I sat in our layout boat during a calm day, wishing for the action we'd left on the prairies. Then, a flock of big ducks swooped over and flared. I almost laughed aloud as I rose and dropped a big drake gadwall. Perhaps someone had listened to my wish.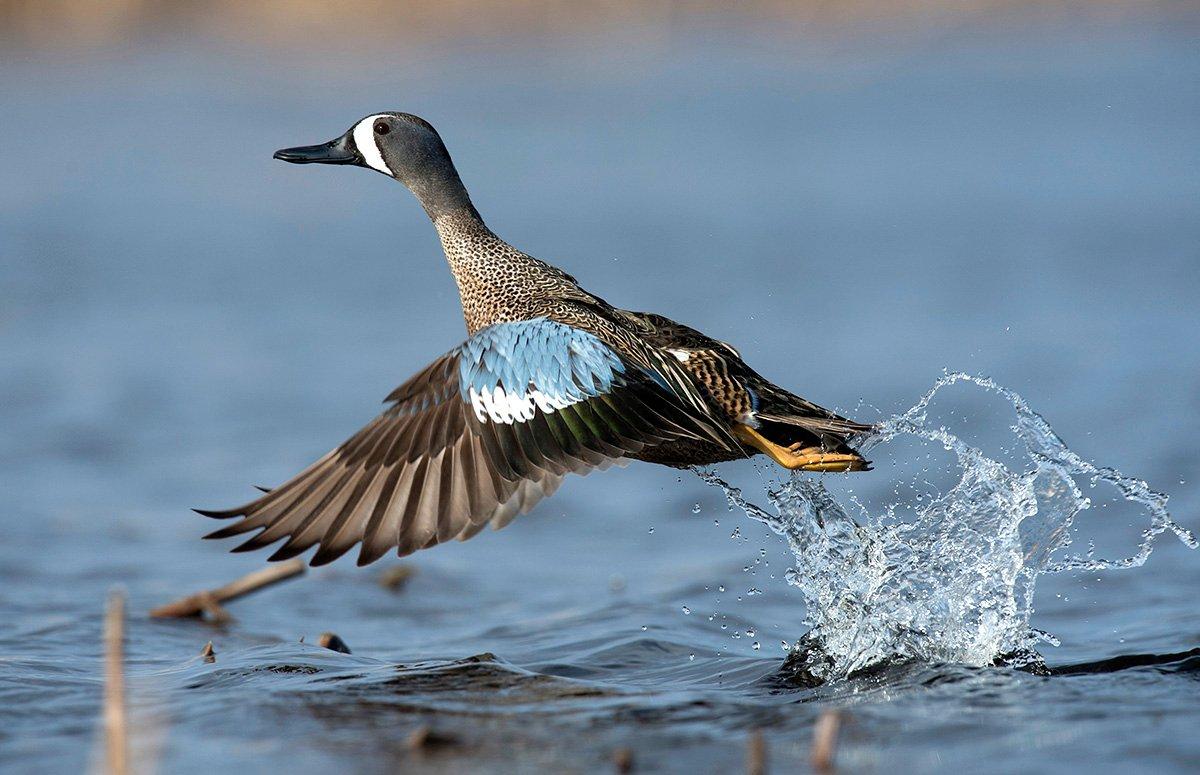 3. Big-Water Latecomers
An early November cold front swept across Wisconsin one weekend, plunging temperatures into the 20s and whipping the water by our lakeshore blind to a froth. It was a bluebill hunter's dream, and we were determined to take advantage.
Sure enough, the northwest wind blew plenty of 'bills and butterballs into our blocks, and we cut into them hard. About halfway through the morning, a duck zipped up the shoreline and flared across our decoys. I recognized it immediately and killed it, but my jaw dropped: wood duck. Wisconsin produces loads of woodies. However, most of those birds have flown the coop by late October. Further, they're hardly known as big-water ducks. Yet there he was.
And then it got weirder.
An hour later, when a small duck landed briefly by our spread and then flushed, I almost didn't shoot. Finally, as the duck was escaping, I rose and dropped it. Minutes later, our retriever returned with a blue-winged teal.
I was astonished. As with woodies, Wisconsin produces lots of bluewings, but most leave in August and September, and very few remain in October. To shoot a bluewing during November's coldest day was straight out of the Twilight Zone.
Click here for more Realtree waterfowl hunting content. And check us out on Facebook.