Group advised USFWS on critical properties nationwide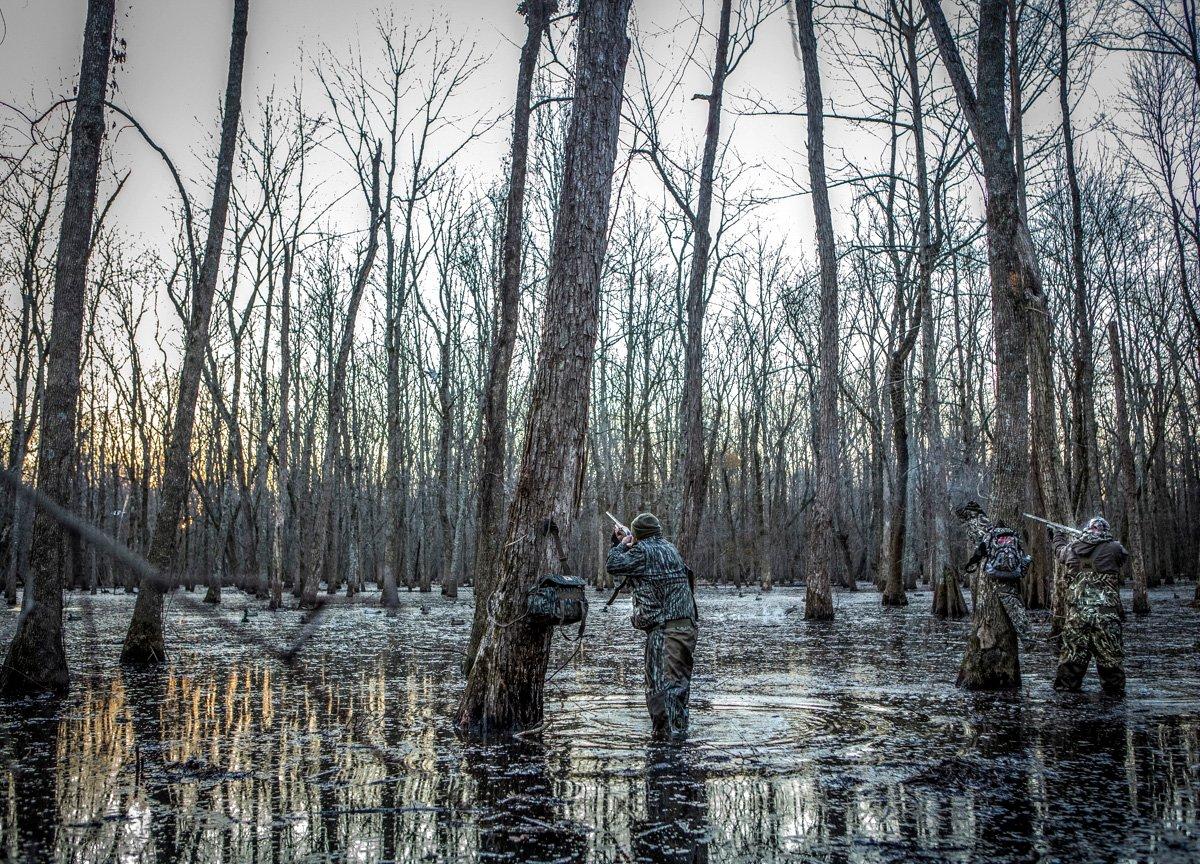 A federal proposal to which Delta Waterfowl contributed would expand hunting and fishing opportunities on more than 2.3 million acres at 97 national wildlife refuges and nine national fish hatcheries.
Delta recently applauded U.S. Secretary of the Interior David L. Bernhardt and the U.S. Fish and Wildlife Service for the move, which would mark the largest expansion of refuge hunting access ever proposed.
This is wonderful news for Delta Waterfowl members and supporters at a time when we all need something positive to look forward to, said John Devney, senior vice president of Delta Waterfowl. With anticipated approval of these recommendations in time for the 2020-2021 hunting seasons, this expansion creates exciting new opportunities for duck and goose hunters when we hit the field this fall.
Refuge access has increased annually since 2018. As with previous expansions, Delta provided the USFWS with a list of priority refuges for opening or expanding waterfowl hunting access. This input was done in partnership with Delta's regional events directors, volunteers and members across the country.
Ten national wildlife refuges prioritized by Delta were included in the list of properties to see more waterfowl hunting opportunities, including: Lower Rio Grande Valley, Texas; Crab Orchard, Illinois; Muskatuck, Indiana; Rydell; Minnesota; Black Bayou, Louisiana; Trustom Pond, Rhode Island; Blackwater, Maryland; Bombay Hook, Delaware; and Fort Niabrara and Crescent Lake, Nebraska.
Fifty-four of the 103 national wildlife refuges and fish hatcheries noted by the proposal would increase waterfowl hunting opportunities. More than 53,000 acres would be opened to waterfowl hunting for the first time at Wichita Mountains in Oklahoma. Lottery restrictions on waterfowl hunting would be removed at Crab Orchard. Additional acreage would be open to waterfowl hunting at Blackwater, Crescent Lake and Bombay Hook. Click here to find the complete list and map of all refuges and hatcheries in the proposal.
I'm pleased that these refuges prioritized by Delta will be open to waterfowl hunting under the proposal, Devney said. We look forward to working jointly with USFWS and the Dept. of Interior toward adding greater geographical diversity and to better expand and enhance waterfowling opportunities in the wildlife refuge system.
The USFWS will seek public comments on the proposal for 60 days, which began with publication April 9 in the Federal Register.
Click here for more Realtree waterfowl hunting content. And check us out on Facebook.