Hundreds of Youngsters Recognized Through Recruitment Program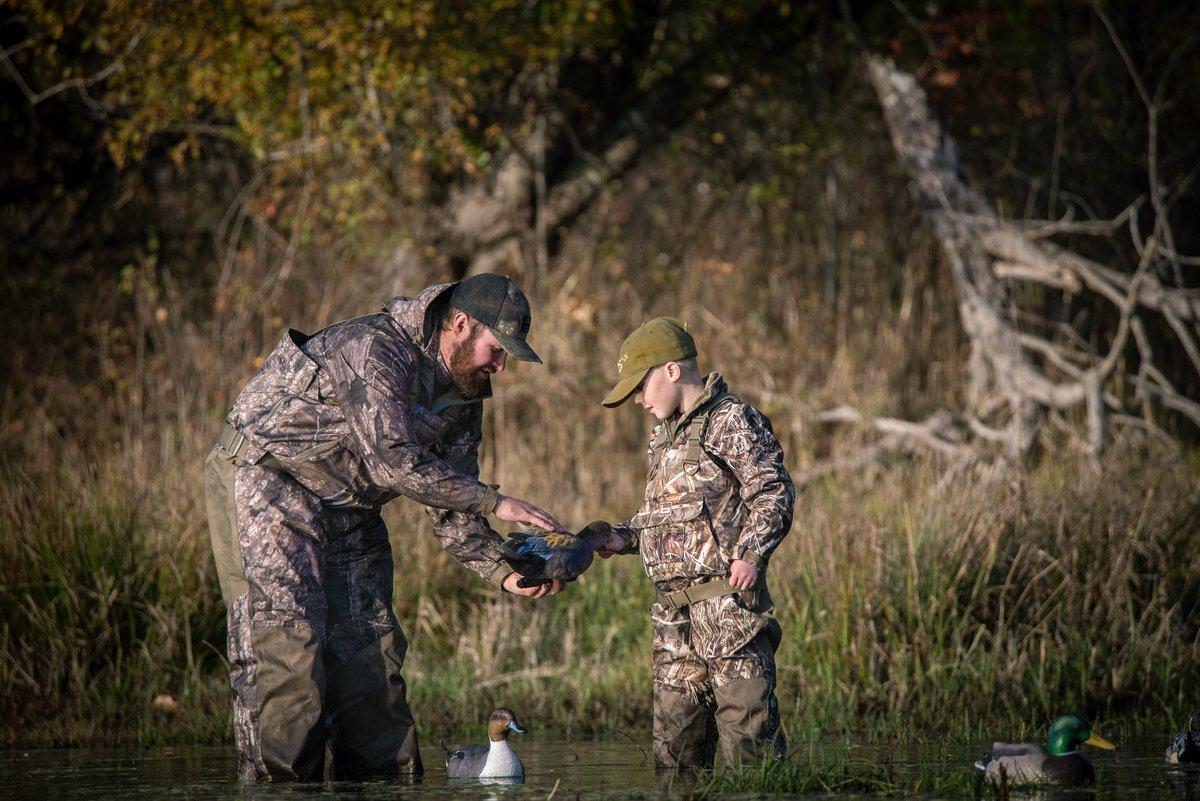 Delta Waterfowl continues to bring new waterfowl hunters into the sport by awarding youngsters with First-Duck Pins and certificates of recognition for taking their first waterfowl.
Realtree is the Official Camo Conservation Partner of Delta Waterfowl, and the Presenting Sponsor of Delta's First Hunt and First-Duck Pin programs, which are part of Delta's continuing work to recruit and retain waterfowl hunters in North America.
We all remember our first duck or goose, said Joel Brice, vice president of waterfowl and hunter recruitment programs for Delta Waterfowl. The First-Duck Pin Program celebrates a memorable event in coming of age as a waterfowl hunter. Delta appreciates Realtree's support of this important program to help recruit hunters and secure the future of waterfowl hunting in North America.
Paul Wait, editor and publisher of Delta Waterfowl magazine, said the organization awarded 142 First-Duck Pins in 2018. During the life of the program, Delta has given out about 2,000.
Delta's First Hunt, the largest waterfowl-specific hunter recruitment program in North America, has introduced more than 50,000 people to the traditions of duck and goose hunting. First Hunt is delivered through Delta's growing network of volunteer chapters. Delta awards First-Duck Pins and a certificate of recognition to hunters who send in a story and photo of taking their first duck or goose.
Youngsters can sign up for their First-Duck Pin here. Realtree will award a pair of arm patches for each submission. In addition, Realtree will give away camouflage vests to selected winners each month.
The First-Duck Pin and First Hunt programs are especially important considering recent declines in waterfowl hunter numbers. Since 1997, when about 1.41 million people hunted ducks and geese, the number of waterfowlers has decreased steadily and was estimated at about 1.07 million in 2017.
Click here for more Realtree waterfowl hunting content. And check us out on Facebook.