Here's what the duck and goose pros shoot — and why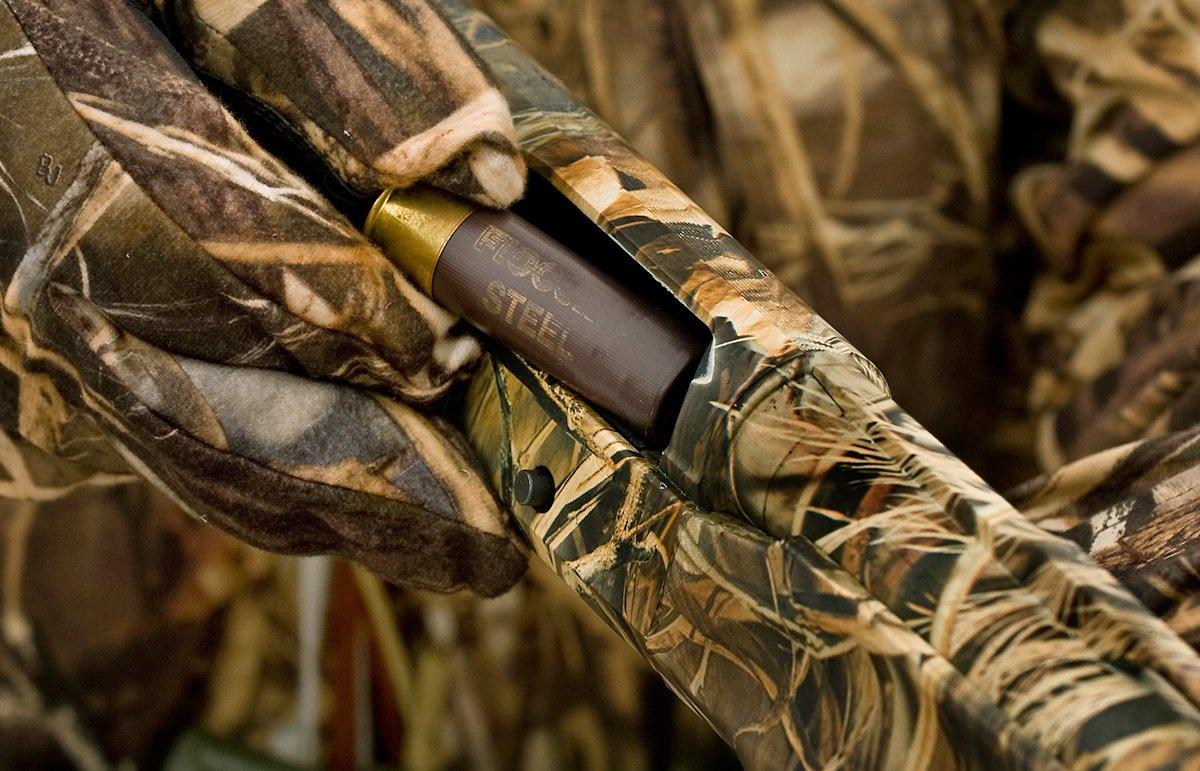 When you lust for a lively discussion, ask a group of waterfowl hunters about their favorite loads and shot sizes. Then, sit back, grab some popcorn and prepare to hear many conflicting opinions backed up by pseudo-science and personal preference.
If you'd like some expert advice, however, ask that question to a few of America's top waterfowl hunters — guys who see hundreds of birds get shot every season. Their insights paint a clear picture of what loads and shot sizes consistently bring home duck dinners.
John Gordon
Gordon, media and public relations for Banded Avery Outdoors, said he used to take shotshell selection lightly and would just use what was cheap or on sale. That changed when he sent his favorite Remington 870 Wingmaster to shotgun guru Rob Roberts, who lengthened the gun's forcing cone, applied a Cerakote finish, installed a new choke tube and pattern-optimized the gun.
It was the last process that really opened my eyes, he said. Pattern optimization utilizes a computer program that determines the best load for a particular shotgun. Multiple shells are fired at a target trap at 40 yards, and the program analyzes the results. My gun preferred a load I had never tried: Winchester Drylok 3-inch No. 2s in the 1,300-fps version, not the 1450 fps.
And finding that ideal load has been a revelation.
That gun and shell combo hits as hard and kills as clean as you could hope for, Gordon said. I no longer cripple any birds; it's either a clean miss or 'dishrag' dead in the air. So my advice is to not settle for a random load. Do your homework, and pattern multiple combinations until you find one that produces the results you are looking for. Or send your gun to Rob.
Gordon said he changes loads when targeting teal or geese. For teal, he prefers No. 6 steel from a 12-gauge or No. 7 steel from a 20. He likes BBB for geese, but he'll shoot No. 1 steel rather than BB if he can't find BBB shells.
Tony Vandemore
The owner of Habitat Flats in Sumner, Missouri, Vandemore hasn't shot a duck with a 12-gauge in years.
Steel shot has come a long way since the days it first came out, as have chokes and other non-toxic shot, he said. For teal, I prefer to shoot 6s and 7s in 20-gauge and 28-gauge. For ducks, I shoot Hevi-Metal out of a 20-gauge — 3-inch 4s — and Hevi-Shot 2-3/4-inch 6s out of my 28-gauge. Both guns and loads are good from Day 1 until the last day of the season, from greenwings and pintails to mallards and honkers.
Vandemore admits those aren't long-distance loads, but he said they're amazingly effective at the distances at which he likes to shoot birds.
The part I enjoy the most is getting them close, he said. If I can't get them in there where they should be, then I won't shoot. Obviously, you don't want to shoot mallards routinely with either setup at 50 yards, but I'm confident out to 40 with the 20 and out to about 35 with the 28-gauge.
James Buice
A noted waterfowler and frequent contributor to Realtree.com's Duck Blog, Buice doesn't mince words about his favorite load.
I can answer that right now, he said. No. 3s in Federal steel. Regular old steel 3-inch mags, because they kill 'em just as dead as the bigger stuff.
Buice said that load will also bring down light geese and canvasbacks if the birds decoy well.
I think the 3s carry energy about as far as 2s, but I get a more uniform pattern with the 3s, he said. Loads are 1-1/4-ounce The 1-1/8-ounce loads shoot faster, but as I'm sure you are aware, a round projectile that leaves the muzzle at high velocity slows down faster than the same-diameter projectile fired at a slightly lower speed. It's science, and I believe there's a word for that particular property, but I cannot remember it, and I'm pretty sure it is very hard to spell.
Jeremy Dersham
Dersham, who operates Ridge and River Running Outfitters, puts his clients on birds throughout the season, but especially during mid- to late fall on Wisconsin's famed Pool 9 of the Mississippi River, where conditions can be tough. As such, he's a fan of large shot.
There's a time and place for different shot sizes, but on the big water, you want big shot; 2s and BBs for ducks and geese, he said.
The reason is simple: Larger shot sizes reduce the possibility of crippling birds.
Between the wind some days and the iron feathering of birds, I ask my clients to pack two boxes of at least 3-inch 2s and BBs per day, he said. If you're comfortable shooting 3-1/2s, buy them. I don't care what your favorite ammo company is, but I want you to bring big shot sizes.
Of course, it helps if hunters spend some range time to determine which loads and chokes perform best with their shotguns.
If possible, I ask my clients to pattern their own guns with their favorite choke and ammo using 2s and BBs and see what it likes to eat, he said. I've had conversations with many guys while they are patterning their guns. They'll send me photos of their favorite ammo pattern at 20, 30, and 40 yards. Then, they'll try another ammo and see a more consistent pattern at 30 yards. Some guns eat different ammo-makers' shells better than others. Play around with it, and see what loads pattern well.
Food for Shot
Apply the lessons from these experts to your duck and goose shooting, but don't wait till fall. Experiment with loads in various conditions and with several chokes to see which perform best. That way, you'll be especially confident this season when your gun goes bang.
Click here for more Realtree waterfowl hunting content. And check us out on Facebook.