And the duck blogger fires back ... sort of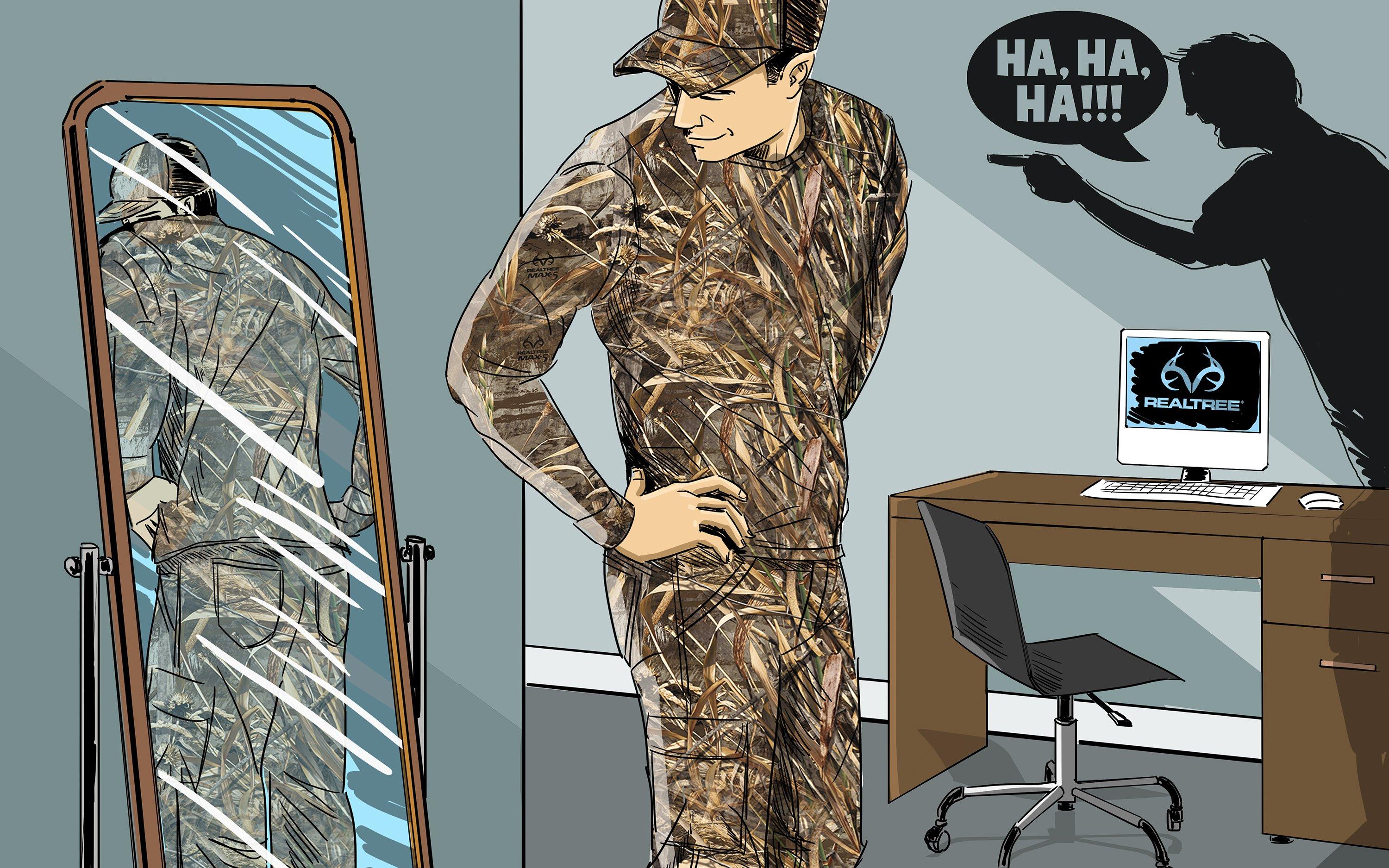 Well, I've been at this Duck Blog stuff for several months and about six-dozen posts now. It's been rewarding, of course, but the best part is hearing from faithful readers.
Many say they enjoy the blog, which is great. Some have provided gentle feedback and constructive criticism, and that's awesome. A few have suggested odd places where I can stick my duck calls, and I'm pretty sure one put a dead sawbill on my truck this past week.
At any rate, it's always great to hear from folks. Here are some excerpts from the best letters and e-mails I've received.
You can lose 20 pounds in two weeks. — A. Nonymous
Hey, I appreciate it. I typically beef up a bit during the season, likely from gnawing on goose jerky in the blind. However, I'll probably pass on your generous offer, as I'm told Realtree Max-5 has a slimming effect in photos.
Thus far in your blog, you've sung the praises of ruddy ducks, northern shovelers and even mergansers. You were raised better than that. — H.D., Wisconsin
Sigh. Mom, I've asked you to stop posting comments on Realtree.com. The other bloggers are starting to talk. Besides, I think ruddies, spoonbills and mergies are kind of cool in their own way. No, I won't send any home from South Dakota with Dad. And yes, I'm taking my vitamins during duck season.
What in the heck is wrong with some duck hunters nowadays? — R. Farmer, Minnesota
If you mean guys who crowd other groups, shoot at birds out of range or generally act in unsportsmanlike fashion, I don't think that's anything new. I saw skybusting and other bad behavior the first time I went duck hunting, in 1978, and I'll probably always see it in high-pressure situations. I think much of it has to do with inexperience or an ultra-competitive attitude, both of which are typically solved by age and time on the water.
Really, we should ask, What's wrong with duck hunting nowadays? On the surface, nothing. Man, we've had liberal-framework seasons since 1997 and 50-day seasons the two years before that. Waterfowl numbers look great, and opportunity still abounds for everyone.
But drought will return to the prairies, where many of North America's ducks are produced. It's part of a natural cycle. And when dry conditions reign again, there probably won't be as much quality nesting habitat — that is, grasslands — in the form of CRP acreage to soften the blow. That's worrisome.
Also, public opportunities for waterfowling — all hunting, really — continue to shrink. It's not as bad as deer hunting, as much of America's water remains public, and the number of deer hunters far exceeds that of waterfowlers. Still, it's tougher nowadays for rank-and-file fowlers to find good opportunities. I mean no disrespect to private duck clubs or folks who lease hunting access. It's just that a guy who works five days per week to support his family should be able to find quality duck hunting a few Saturday mornings every fall. I worry that those opportunities are becoming things of the past.
But enough of the soapbox. Back to our readers.
U don't shoot enuff dux. Get bizzy n take ur dog hunting. — B.D., Wisconsin
Thanks, Birdie. I appreciate the nudge. We'll go tomorrow morning. Now get away from the counter. No, you can't have more food.
By the way, who taught you how to type?
Click here for more Realtree waterfowl hunting content. And check us out on Facebook.