Think You Can't Find Hotspots in Summer? Think Again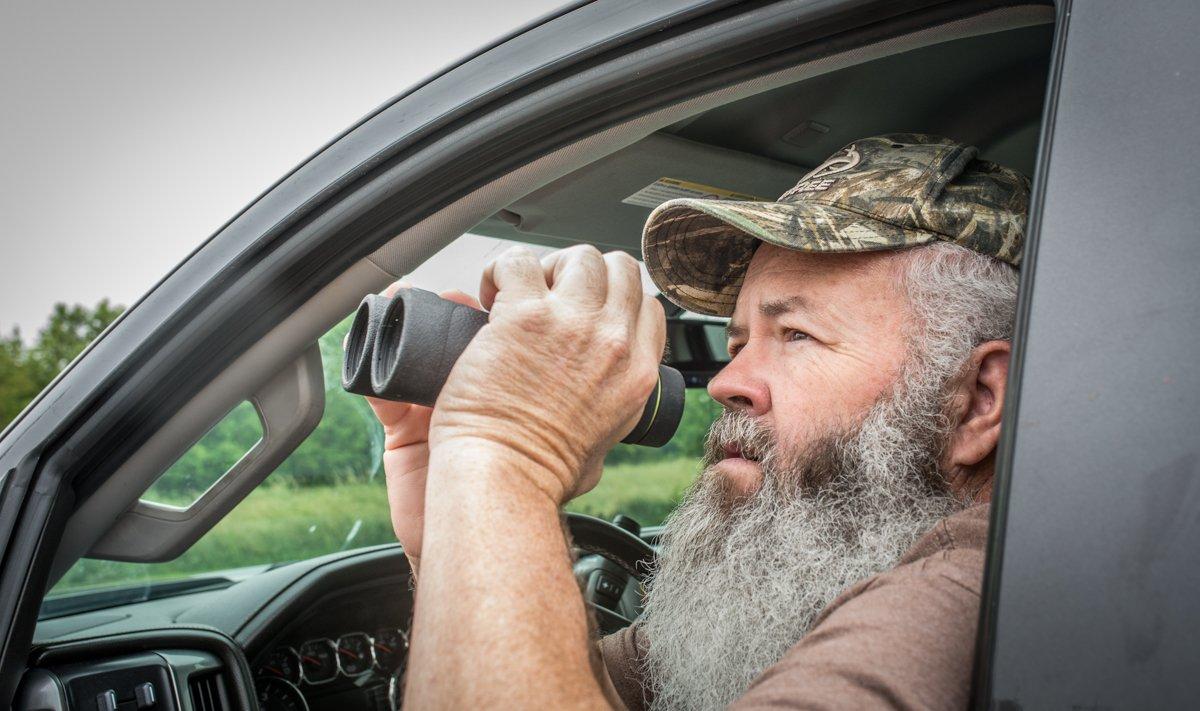 Summer's finally here, and we've waited all year for it.
Wait, no we haven't.
We're duck hunters. We live for September through January, and then again during light-goose seasons in early spring. Summer can be purgatory.
Sure, we can practice calling. Yeah, we shoot. And true, there's always something to repair or improve on our decoy rigs. But sometimes, we need to feel the thrill of pursuit. And if we cannot hunt, we might as well scout.
Trouble is, that can be difficult when the mercury tops 90 and your duck holes might be dry. No matter. You can still gain valuable reconnaissance from June through August. Here's how the pros do it.
Production Country
Noted waterfowl hunter and writer John Pollmann, of South Dakota, takes a two-pronged approach to summer scouting.
There are probably two things a hunter can do right now at the start of summer that will pay dividends come fall, he said. First, begin watching precipitation patterns and rainfall amounts. There are several good online tools a person can use to do this. Or start taking a drive through the areas that you normally hunt. Water levels can change a lot between now and fall, but it's good to get your finger on the pulse of what's going on out there so you know which spots you can likely avoid scouting (too dry) or where you should invest some time as opening day gets closer.
The other thing would be to start taking notes on which crops were planted in those fields that you normally have permission to hunt. If a particular area has little in the way of spring wheat or other crops harvested early in the season, you know that you can probably focus time scouting elsewhere for the early Canada goose season.
Jeremy Dersham, owner of Ridge and River Running Outfitters in southern Wisconsin, guides waterfowl hunters in fall and turkey hunters in spring, so he doesn't get much down time. Still, he doesn't let summer slip by without preparing for the upcoming season.
Summer is the time we focus on maps, knocking on doors and finding new areas, he said. ScoutLook has truly changed how I scout, specifically for the early season. No longer do I buy plat books from the county building and drive around. Rather, I pull up my ScoutLook map from my home and look at areas I want to focus on. I now know real-time landowners I want to meet and areas I want to walk.
Finding good feeding, roosting and loafing areas during summer often leads to good hunting in September and October.
Most of the summer geese, teal and local ducks, for that matter, will be using a lot of the same marshes and fields early in the season as long as they don't eat them out, he said. I'm also looking for new loafing areas and fields that should be cut by the first of September; hay, wheat, grass and others. We also focus our family outings — fishing missions, camping trips — with scouting missions. My kids have been turning it into a competition on who can find the different duck species or count geese the fastest.
Of course, conditions can change quickly as fall approaches, and Dersham takes that into account.
Most of the wood ducks and local mallards are still utilizing small puddles today that'll be dry in a few weeks, but we're seeing great numbers of both local wood ducks and mallards, he said. Normally, when the summer conditions come in, everything dries up, and I'm the checking small waterways and backwaters of rivers to get an estimate of wood duck, mallard and blue-winged teal numbers. I'm also out after significant amounts of rain always looking for old and new hidden waters. As the season approaches, a lot of times we have significant rain that floods little areas only to have a lot of it dry up by early fall. But many times, there is a small puddle or pond that'll still retain water but will be unseen until you put boots on the ground. I'm also looking for wild celery, rice and acorns — any abundance of food sources that year.
The overall message is clear.
Summertime scouting is one of the best times to find new areas in your home state and other states across the country, Dersham said. With the help of online tools such as ScoutLook, Department of Interior maps and state maps, I believe we're in a time where the information is there to assist every duck hunter to have a successful time in the field.
Points South
Of course, summer scouting differs greatly from Northern production states to Southern migration stopovers. Obviously, nonproduction areas hold few ducks during summer, so it's pointless to search for birds. However, experts say you can still gain valuable intelligence.
Essentially most of my summer scouting is just checking places for food sources, said Justin Martin, general manager of Duck Commander. I look for the native plants growing that ducks like and (see) whether I can I manipulate the dirt to rid undesirables. Other than that, there really isn't much you can do down here.
Here's a general list of the plants Martin notes: annual smartweed (Polygonum pensylvanicum), sedges (species Carex), barnyard grass (Echinochloa crus-galli), sprangletop (species Leptochloa) and toothcup (Ammannia coccinea).
Other plants that are good wetland indicators are buttonbrush, willows and coffeebean, he said.
John Gordon, a former guide who handles public relations for Banded and Avery, takes a similar approach.
Man, the only thing I do in the summer is pay attention to the spots I have hunted previously, he said. Duck holes change from year to year based on rainfall amounts and weather. A prime example is a spot I have hunted for many years — basically an old slough near the Mississippi River. Every year, the spring and summer conditions are different in the Mississippi Delta. Last year, we had significant summer rainfall following a very warm spring. This year, it has been dry following a wet and cold winter. Last year, the slough basically dried up, but summer rains allowed moist soil grasses to flourish. The year before was bone dry, and the grasses did not fare well. That slough was our most consistent spot this past fall and winter, as ducks piled in there to feed. So, I always take a close look at how summer conditions are affecting the area. It will give me a great idea on where to focus my scouting in the fall.
Click here for more Realtree waterfowl hunting content. And check us out on Facebook.