Eager to hit the road and collect waterfowl trophies? These stops are your best bet for the top 5 marquee duck species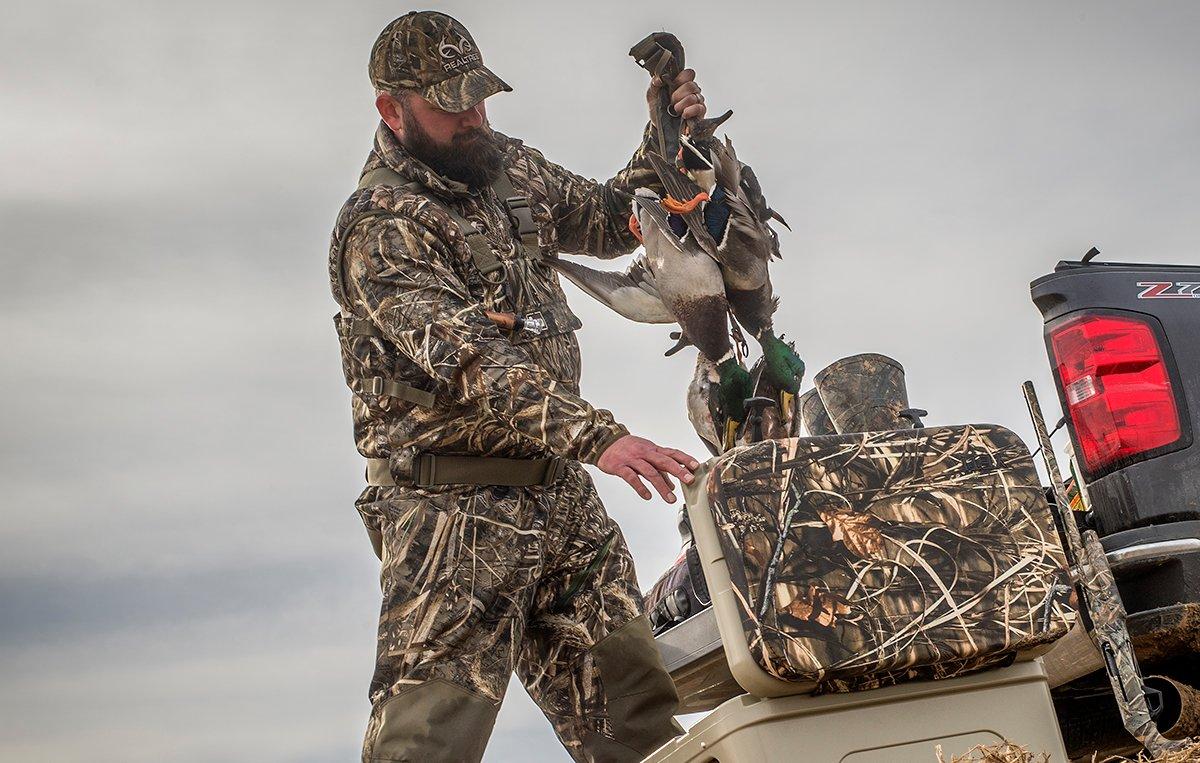 Duck hunting offers great variety, yet many waterfowl nuts admittedly favor certain species — typically birds that look great, make excellent table fare and are more difficult to hunt.
Most of those top-tier ducks inhabit at least portions of several flyways, but they're usually more prevalent in specific spots. Waterfowlers have no problem traveling to take advantage of those hotspots, but it can be difficult to define the best areas for certain species year after year, especially considering shifting weather patterns and the vagaries of migration.
Statistics can help. Here's what the U.S. Fish and Wildlife Service's Migratory Bird Hunting Activity and Harvest During the 2019-20 and 2020-21 Hunting Seasons report tells us about the best states for five highly popular ducks.
Mallards
Despite some bad press and grumbling from hunters, Arkansas still crushes other states for mallard harvest. During 2020-21, hunters there shot 363,875 mallards, which was by far the most of any state. Astonishingly, that harvest was down substantially from the 509,879 mallards Arkansas hunters took in 2019-20.
Washington gets the nod as the top sleeper, as Evergreen State hunters took 215,115 mallards in 2020-21 and 190,913 in 2019-20. And Missouri, which is deservedly gaining popularity as a greenhead destination, represented well; hunters there shot 146,598 and 161,320 mallards in those respective seasons.
Canvasbacks
Not surprisingly, duck hunting titan California led the way for the king of ducks, as hunters there shot 21,519 cans in 2020-21, up from 12,390 in the previous season. Louisiana topped the can-rich Mississippi Flyway with 10,476 canvasbacks in 2020-21, up sharply from the previous season's 3,622. And North Dakota hunters did well, taking 9,519 cans and 10,339 cans respectively. Because I'm a homer and it pains me to omit my native stomping grounds, I'll also mention that Wisconsin hunters took 5,896 cans in 2020, which was down dramatically from the 2019 harvest of 9,507.
Black Ducks
Sure, this is an East Coast thing, but who doesn't love black ducks? Hey, we have to throw the Atlantic Flyway something. Maryland topped the 2020-21 black duck harvest list with 13,763 birds, up from 8,677 in 2019-20. Virginia was a solid No. 2, with hunters shooting similar numbers of black ducks in those seasons, 10,412 and 10,273 respectively. And New York represented well, taking 9,183 black ducks in 2020-21, down slightly from 12,969 in the preceding season.
Pintails
This category holds less drama than the black duck entry, but it offers one surprise. California (yawn) smoked every other state for pintail harvest, with 102,432 in 2020-21 and 99,535 in 2019-20. Not surprisingly, Texas was second; hunters there took 44,809 sprigs in 2020-21 and 34,424 the season before that. Oregon, a sleeper, sneaked into the No. 3 spot with 27,052 pinnies in 2020-21 and 22,997 in 2019-20.
Bluebills
Are scaup a marquee duck? I guess it depends on your perspective. Yet as their numbers have diminished somewhat and bag limits have been cut severely, the once bread-and-butter duck of diver hunters has become somewhat of a sought-after commodity. For this entry, we combined greater scaup and lesser scaup harvests to determine an overall bluebill/broadbill champ.
Louisiana led the way in 2020-21 with 49,522 lessers and 1,333 greaters, for a scaup total of 50,855. That was a substantial increase from the 2019-20 harvest of 22,170 lessers and 768 greaters, a total of 22,938.
Texas grabbed the No. 2 spot in 2020-21 with 25,386 lessers and 1,923 greaters, a total of 27,309 scaup. Lone Star State hunters also shot 26,977 lessers and 3,794 greaters in 2019-20, a total of 30,771. And Wisconsin — see, I told you I was a homer — came in at No. 3, with 12,429 lessers and 6,215 greaters in 2020, for a total of 18,644. That was actually down somewhat from 2019, when Badger State diver geeks shot 22,122 lessers and 8,227 greaters, a total of 30,349 scaup.
(Buy alert: Timber Camo Pro Performance Osprey 1/4 Zip)
Click here for more Realtree waterfowl hunting content. And check us out on Facebook.