Day 2 of The Realblog Week!
Welcome to Realblog Week! The Realblog features crazy, interesting and unique outdoor-related stories and events that often make you question everything you know about wildlife and the outdoors. I typically post the Realblog twice a week, but this week, I'm bringing you the best from the Realblog every day! For day 2 of The Realblog Week, I'm reposting another favorite. After all, who doesn't love a super cool hunting-themed tattoo? We'll be having more hunting tattoo contests in the future, so if you're planning on getting some ink, don't wait! Who knows, maybe your awesome tat will make the top 10 next time.
Check out this ink! A few weeks ago, we asked for images and backstories of your hunting tattoos, and you guys delivered. We've spent the past couple of weeks going through your photos of tattoos depicting deer, turkeys, ducks, woodland scenes, camo, hunting, fishing and more.
We received numerous head-turning submissions and we picked our top 10 to showcase here on The Realblog. Now it's your turn. Write the name and image number of your favorite tattoo in the comments section below, or comment on Realtree's Facebook page when this post is shared. The owner of the tattoo with the most votes will receive a $100 coupon code to spend in the Realstore!
For more crazy outdoor stories, visit The Realblog and check out Realtree's Facebook page.
Image: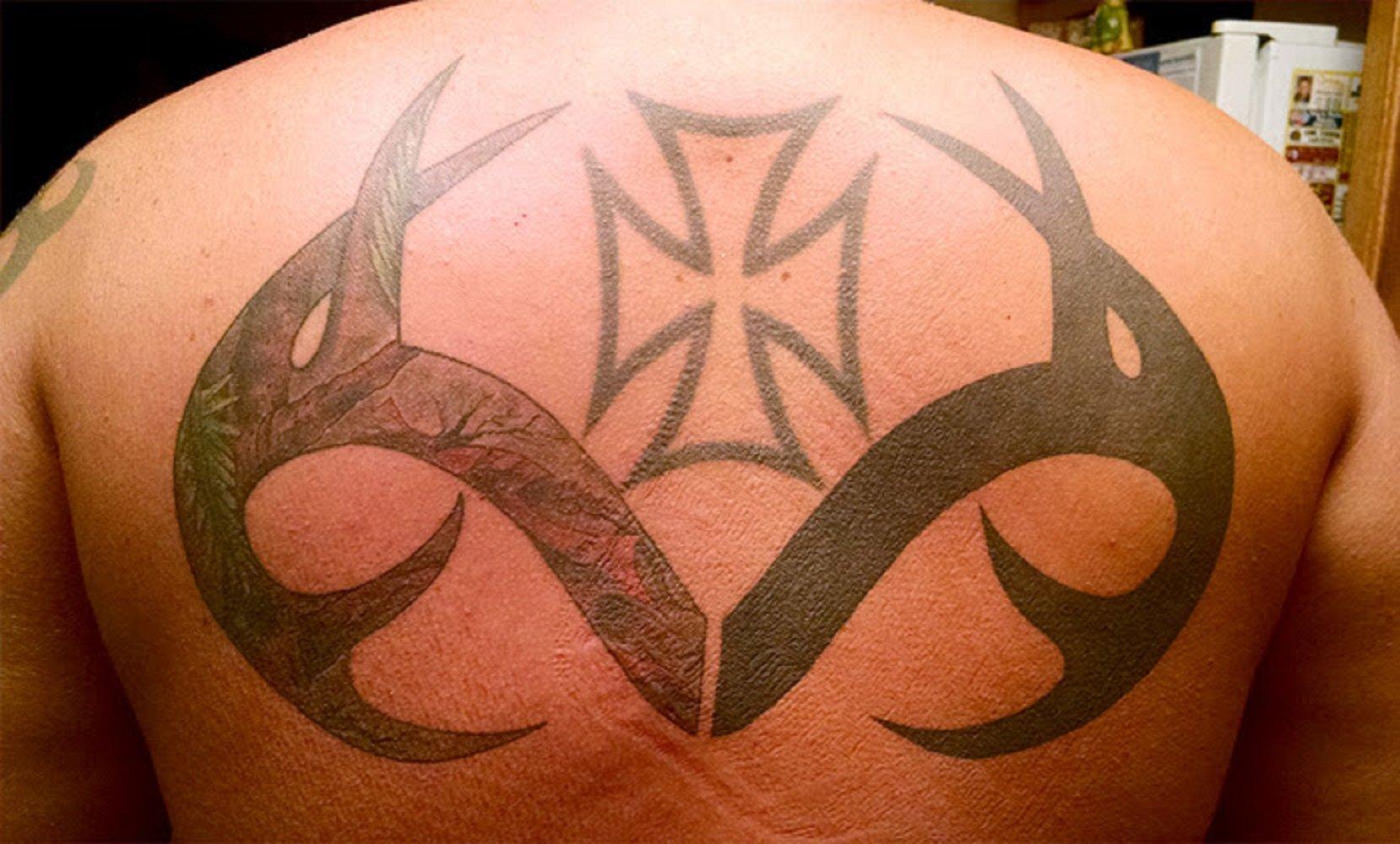 Image Story:
Josh Roach of Loogootee, Indiana, said he got this tattoo because he simply wanted something "just a little unique."
Image: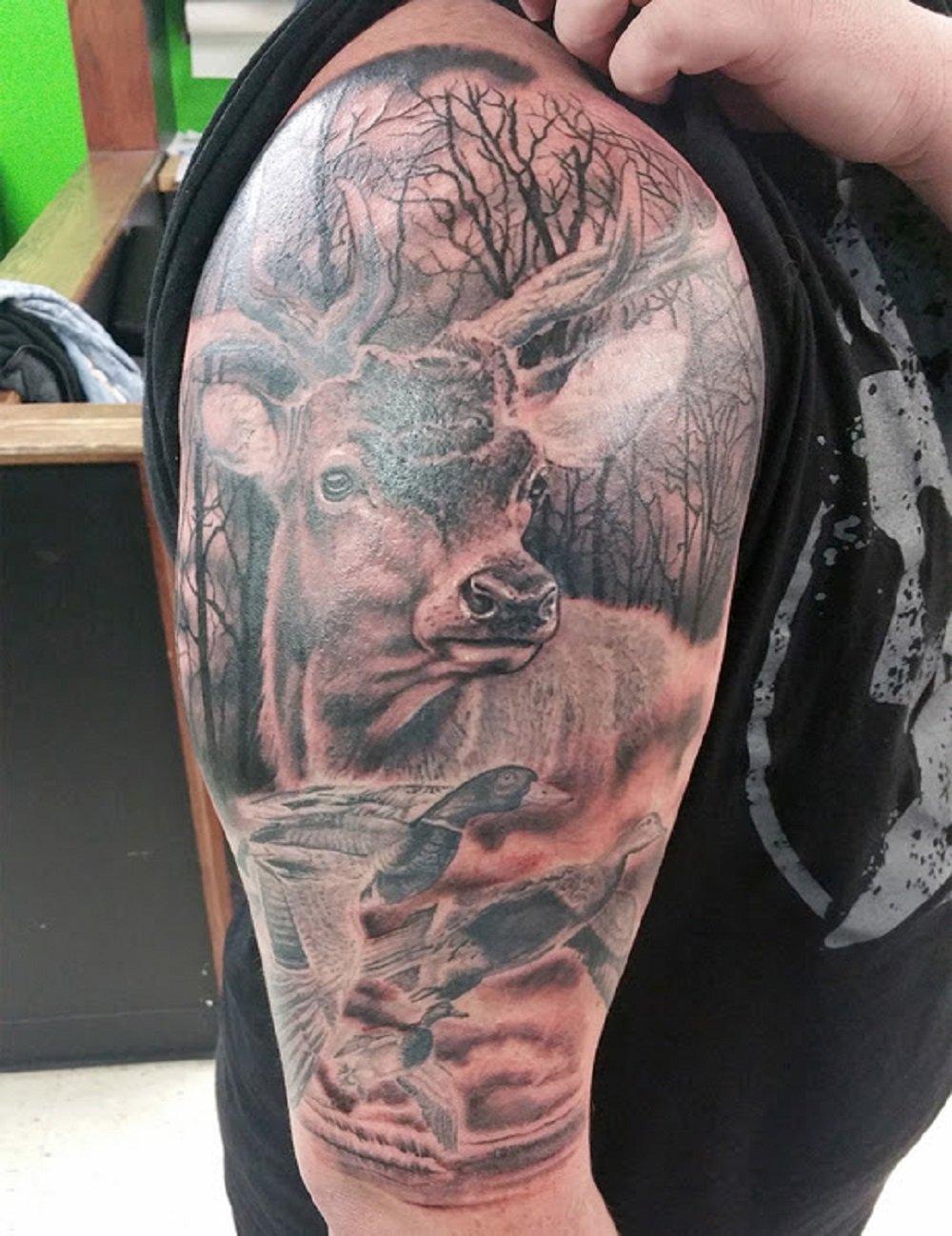 Image Story:
Rob Ostapek from Peterborough, Ontario, said he chose this half sleeve because hunting was a big part of his life growing up. "I'll start on the lower half of the tattoo in February. It's kind of like a memorial."
Image: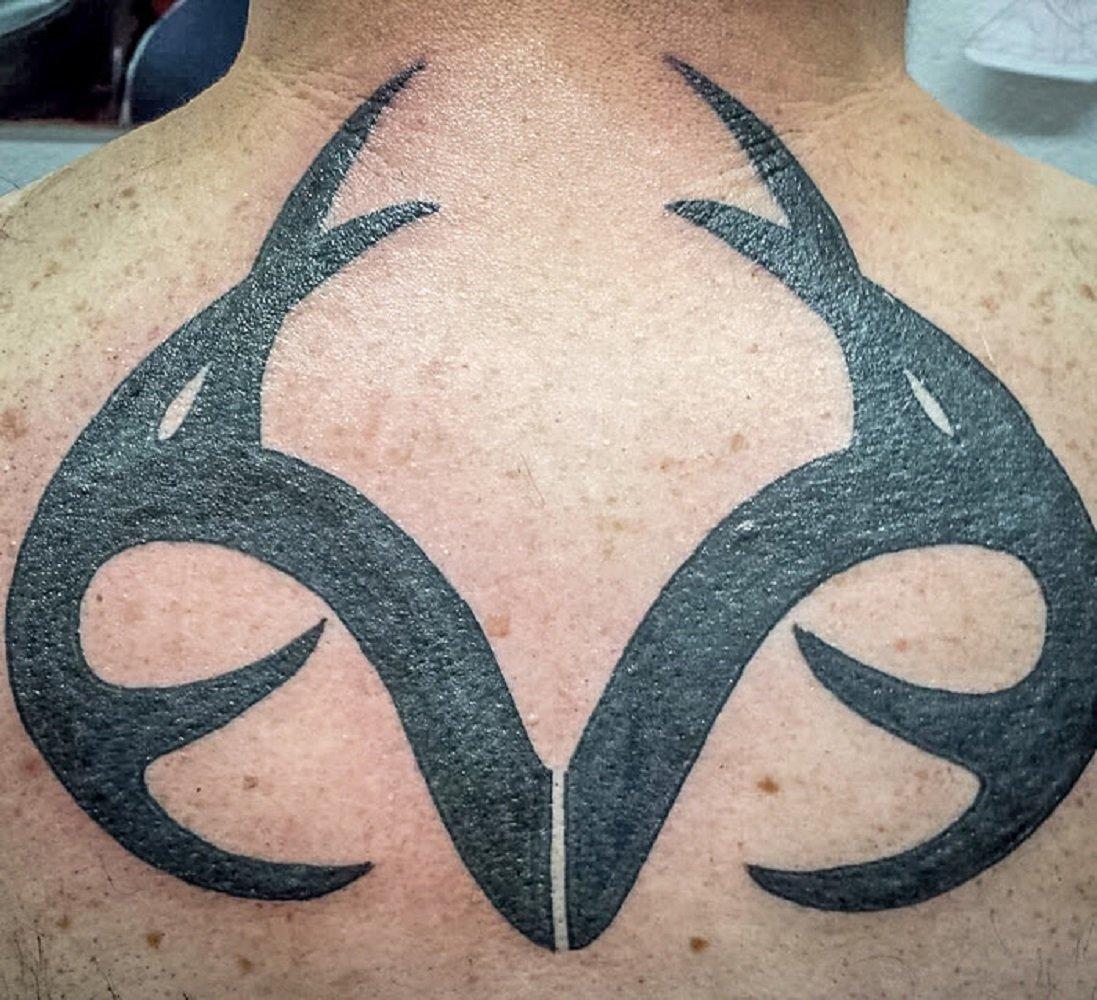 Image Story:
Shannon Scamp of Burleson, Texas, got the piece because of his love for white-tailed deer and the great outdoors.
Image: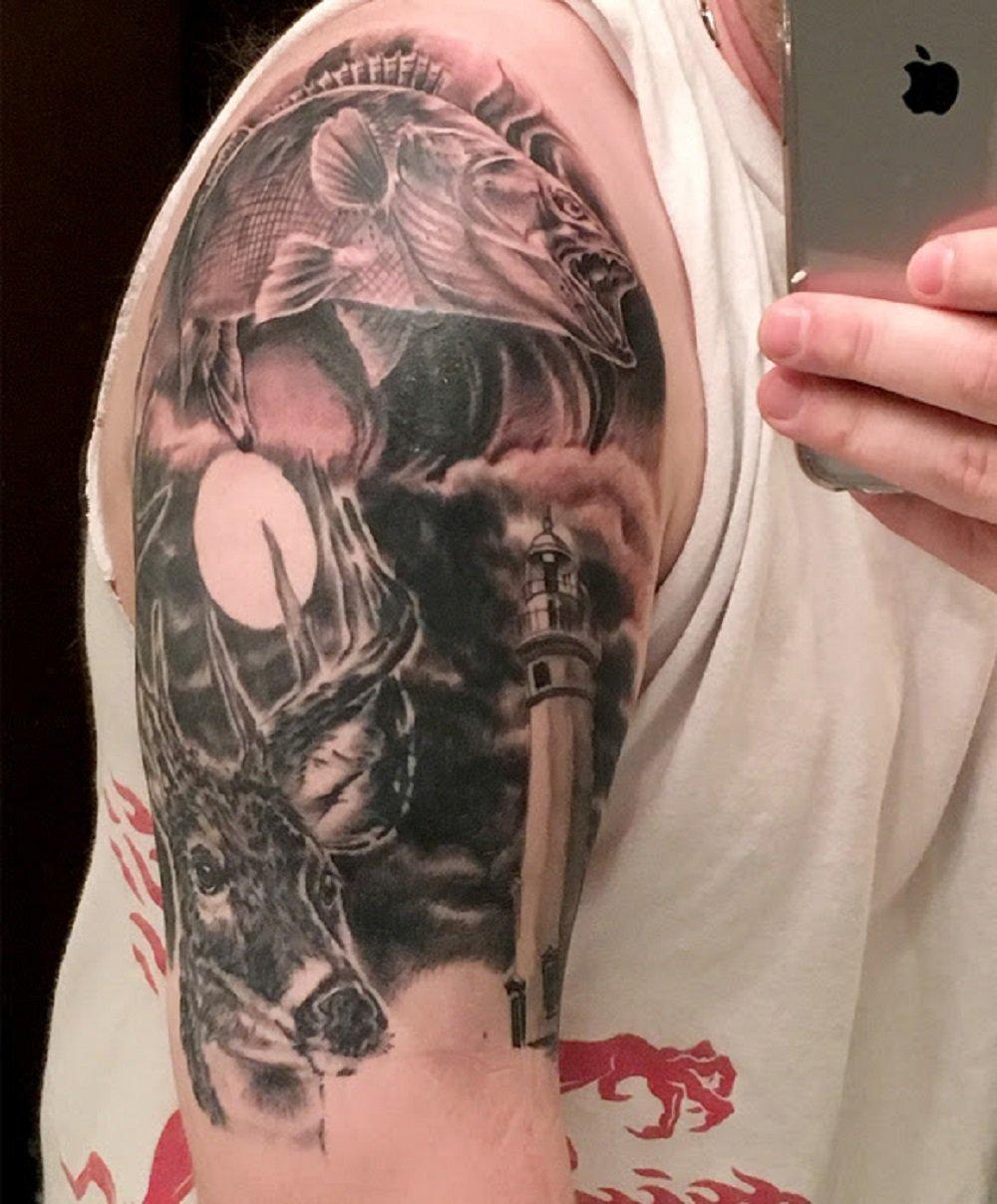 Image Story:
Chris Beach of North Ridgeville, Ohio, says his tattoos symbolize who he is and what he's about.
Image: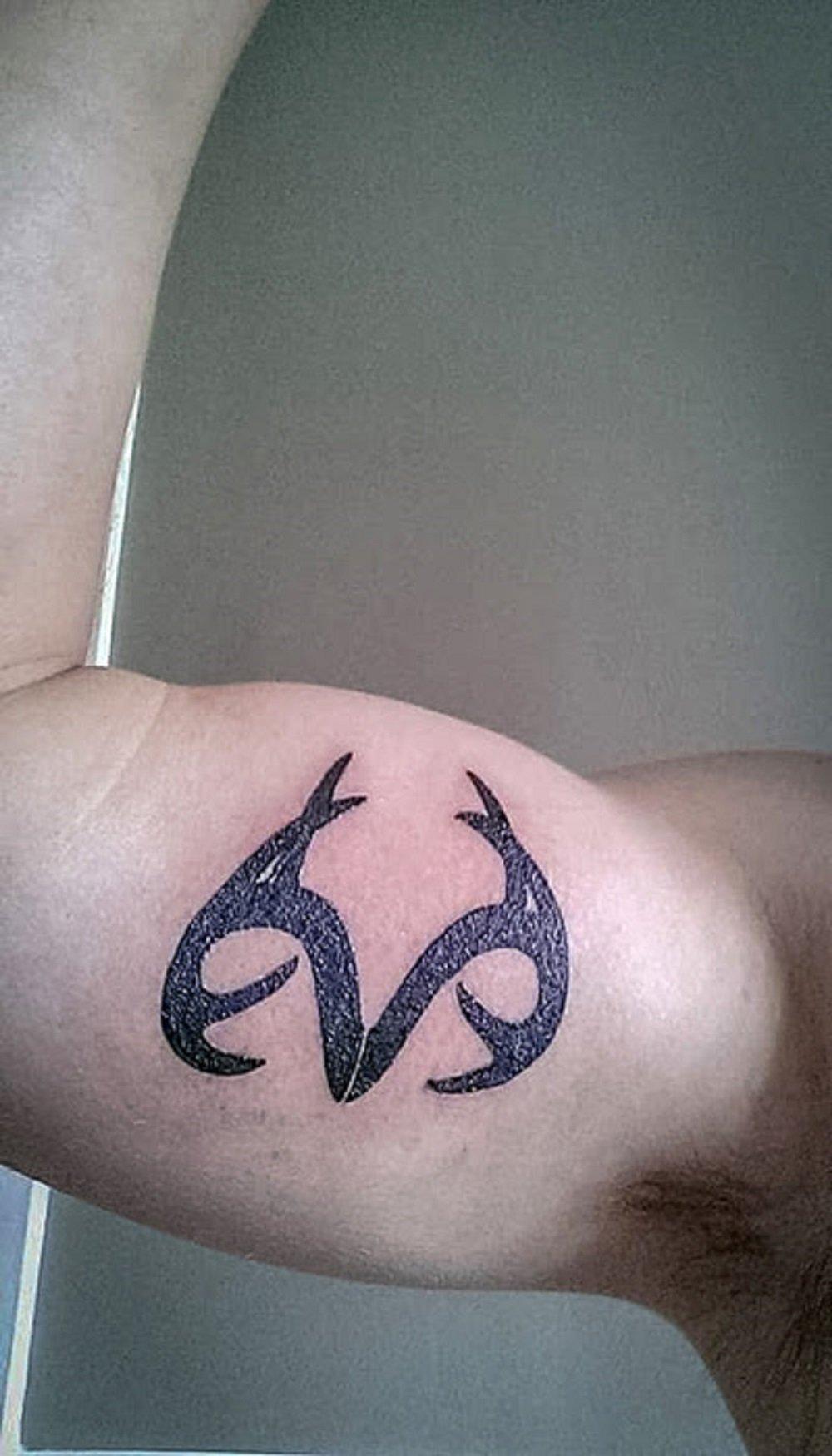 Image Story:
"I chose this tattoo because my entire life I have worn and choose to keep wearing Realtree camo," Cole Chambers of Muncie, Indiana, said. "In my opinion, it's the best on the market!"
Image: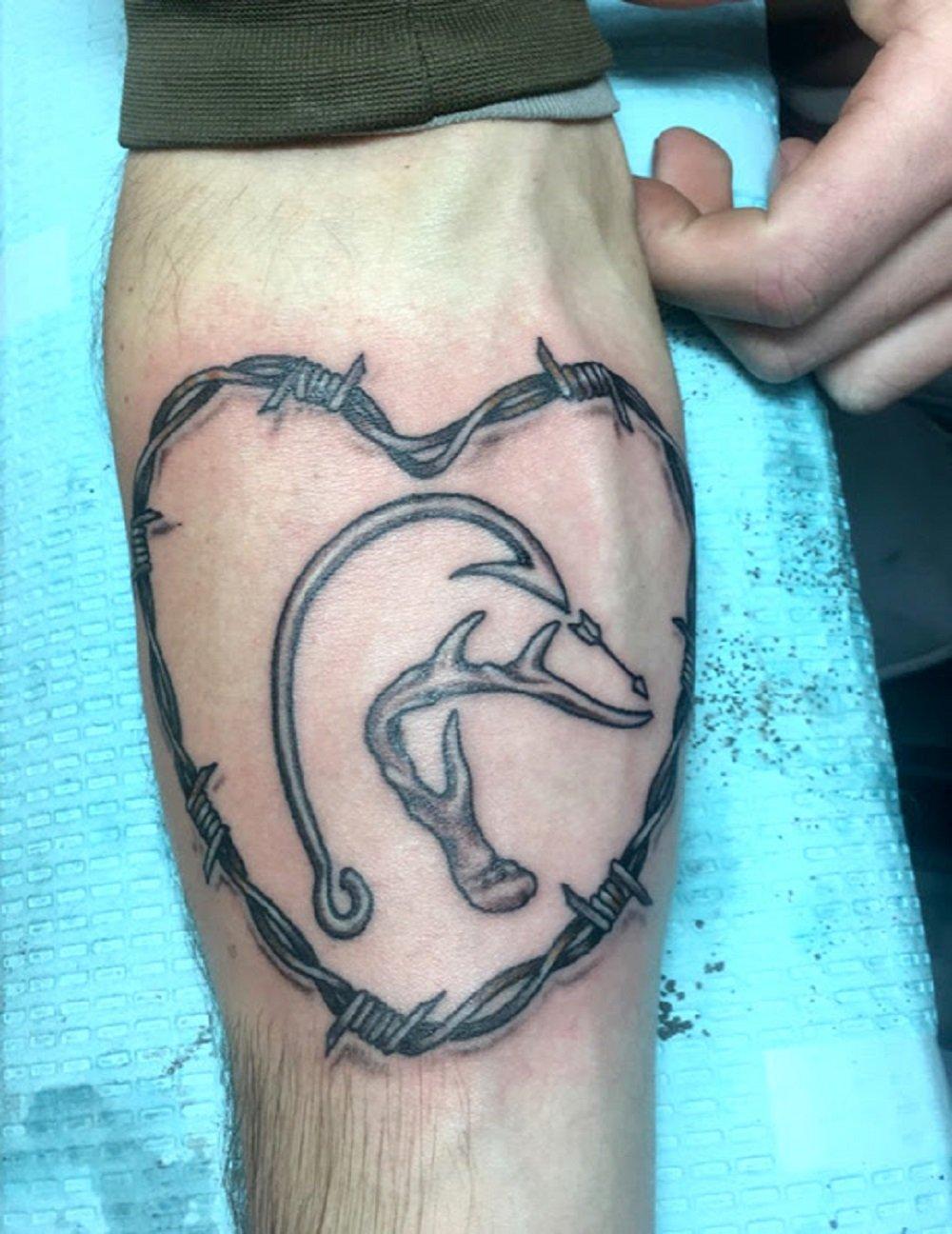 Image Story:
Cody Baker managed to combine his love for deer hunting, duck hunting and fishing all into one cool tattoo.
Image: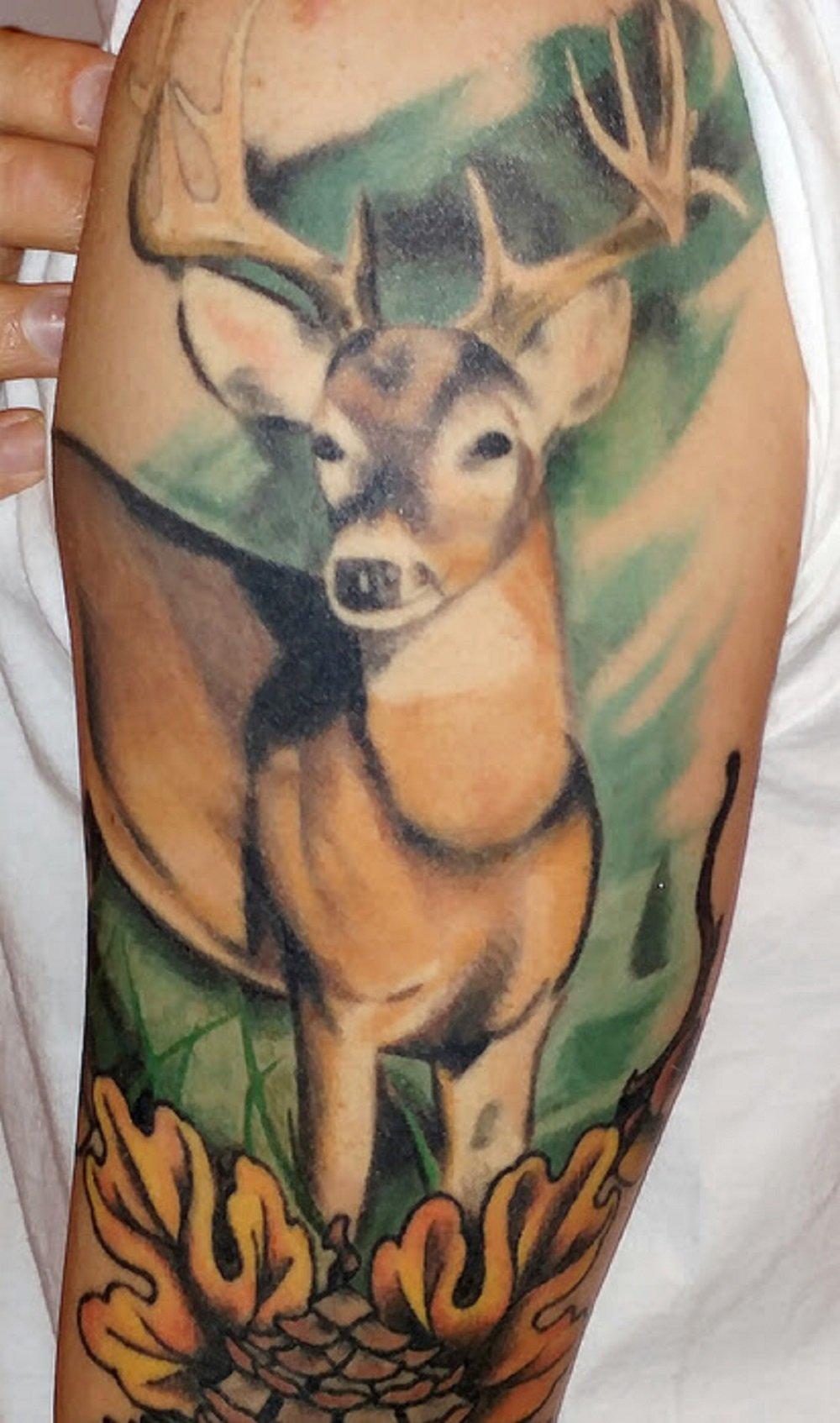 Image Story:
Codey Kinkead of Clinton, Missouri, shows off a colorful whitetail tattoo on his upper arm.
Image: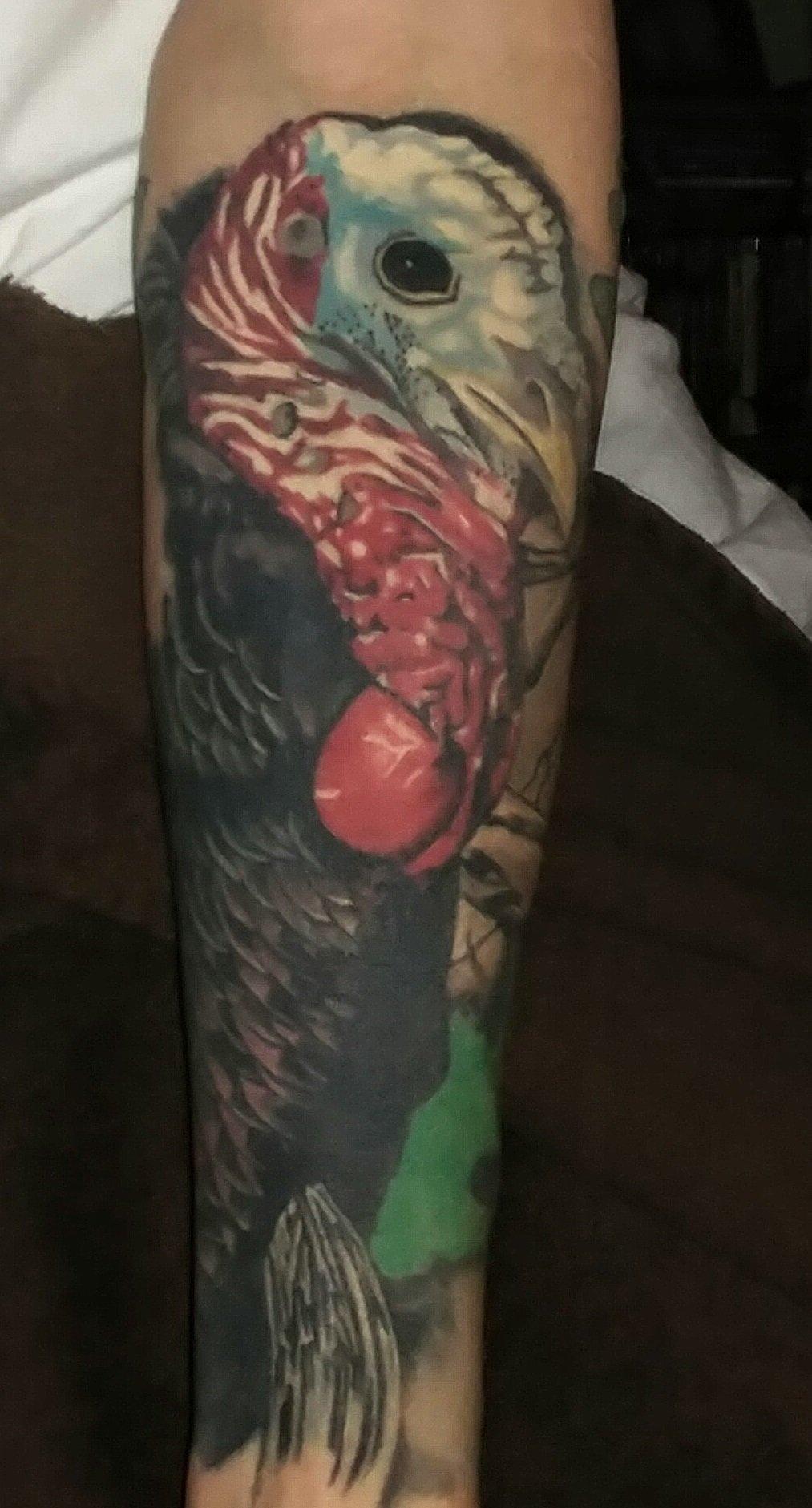 Image Story:
Codey Kincaid made the Top 10 list a second time with this detailed gobbler tattoo. "Hunting is and always will be a passion of mine. The turkey tattoo is the main piece on my forearm. Turkey hunting is without a doubt my favorite kind of hunting. It took two sessions to complete."
Image: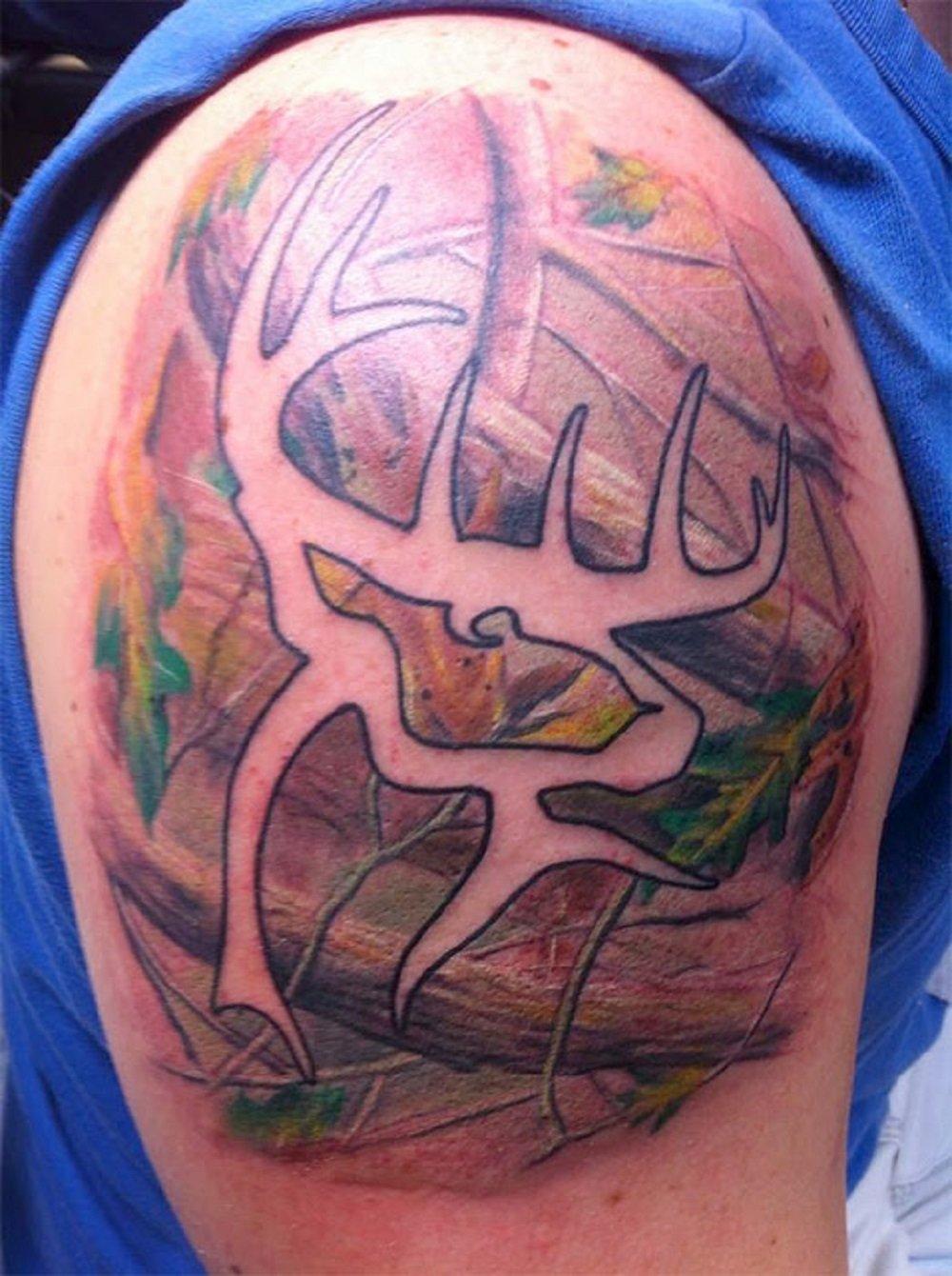 Image Story:
Bryan Galluci said he chose this tattoo design because it shows off his passions. "Buck Commander is one of my favorite shows because it combines baseball and hunting, which are my two favorite hobbies. My next favorite is Realtree camo, which is all I wear in the field."
Image: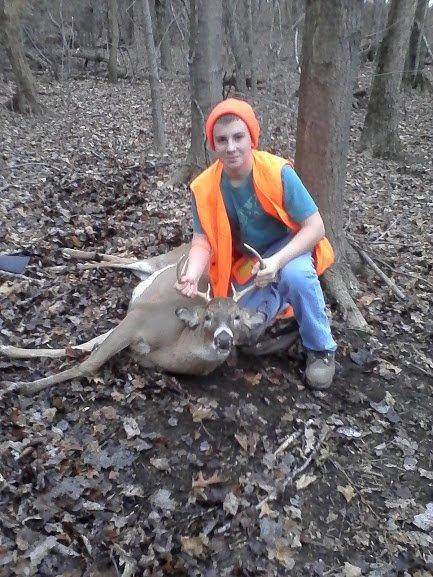 Image Story:
"I have been hunting and fishing for as long as I can remember," said James King, Jr., from Moss Bluff, Louisiana. "My wife Ashly and I share the same love of the outdoors. I believe that is all we do. The actual deer on my tattoo is a deer Ashly harvested a couple of years ago ' a140-class 8-point. Its all about the outdoors, family and friends!"