It may be small and portable, but this little grill is big on features!
If you have ever experienced the ease of cooking and wood-fired flavor of food from a Traeger Grill at home, you've probably wished you could get that combination in a smaller, portable, camp-sized version. Now you can.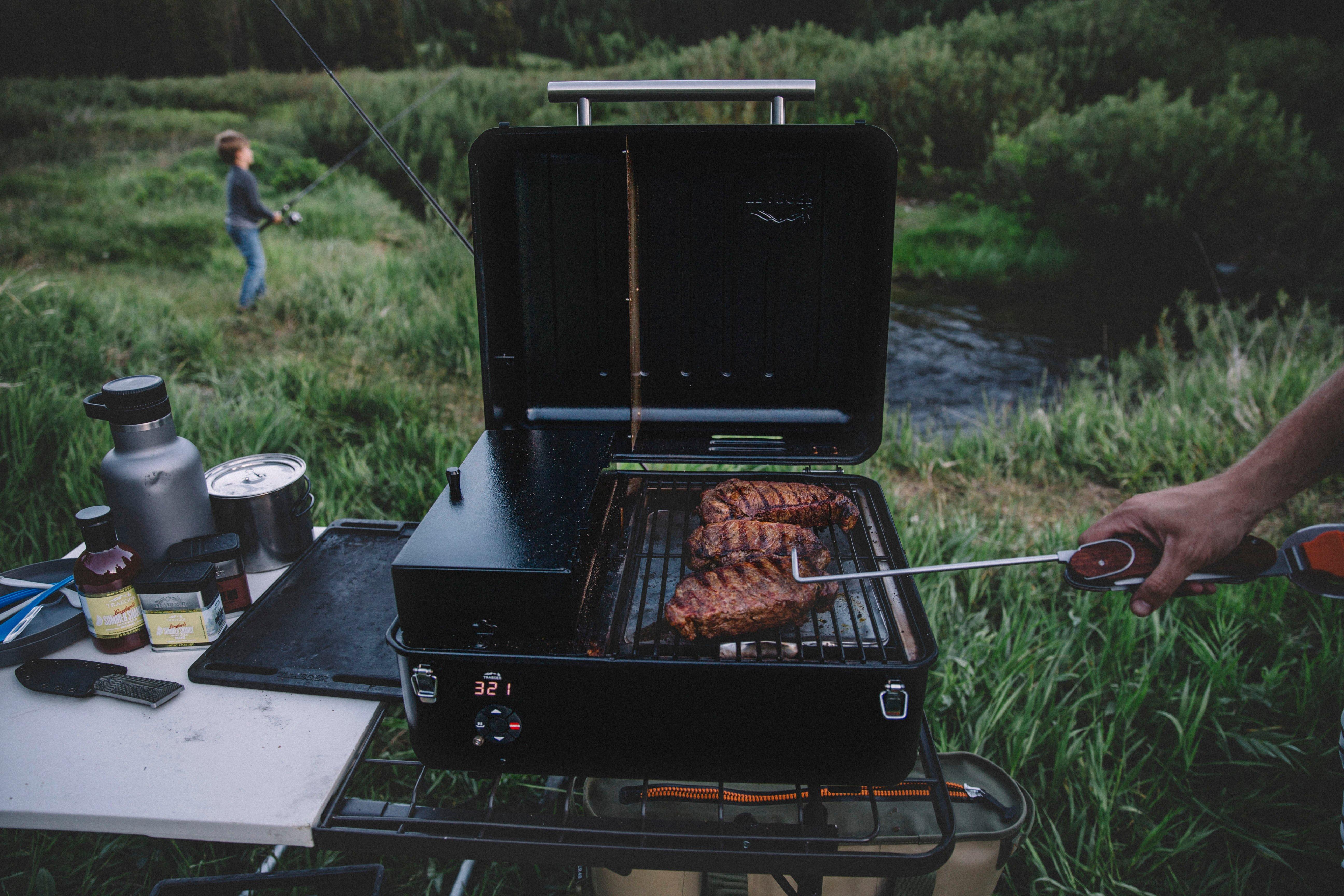 The new Ranger model comes in at a compact and transportable 21x20 inches, with a 13-inch height. Don't let the small size fool you. The hopper holds a whopping 8 pounds of pellets, enough for even an all-day slow smoke. The cooking surface measures 184 square inches, more than enough to feed a hungry deer camp.
The Ranger features both a porcelain-coated grill grate for standard grilling and smoking applications, as well as a cast-iron griddle, perfect for searing steaks, burgers or cooking up a bacon-and-egg breakfast. To control the temperature of the cooking surfaces, the Ranger uses the Traeger Digital Arc Controller for precise temperature adjustments in five-degree increments. Temperatures range from a Keep Warm setting of 165 degrees that will keep your dinner hot until you are ready to eat, all the way up to a steak-searing 450 degrees that will lock in flavor and give your meat a perfect exterior.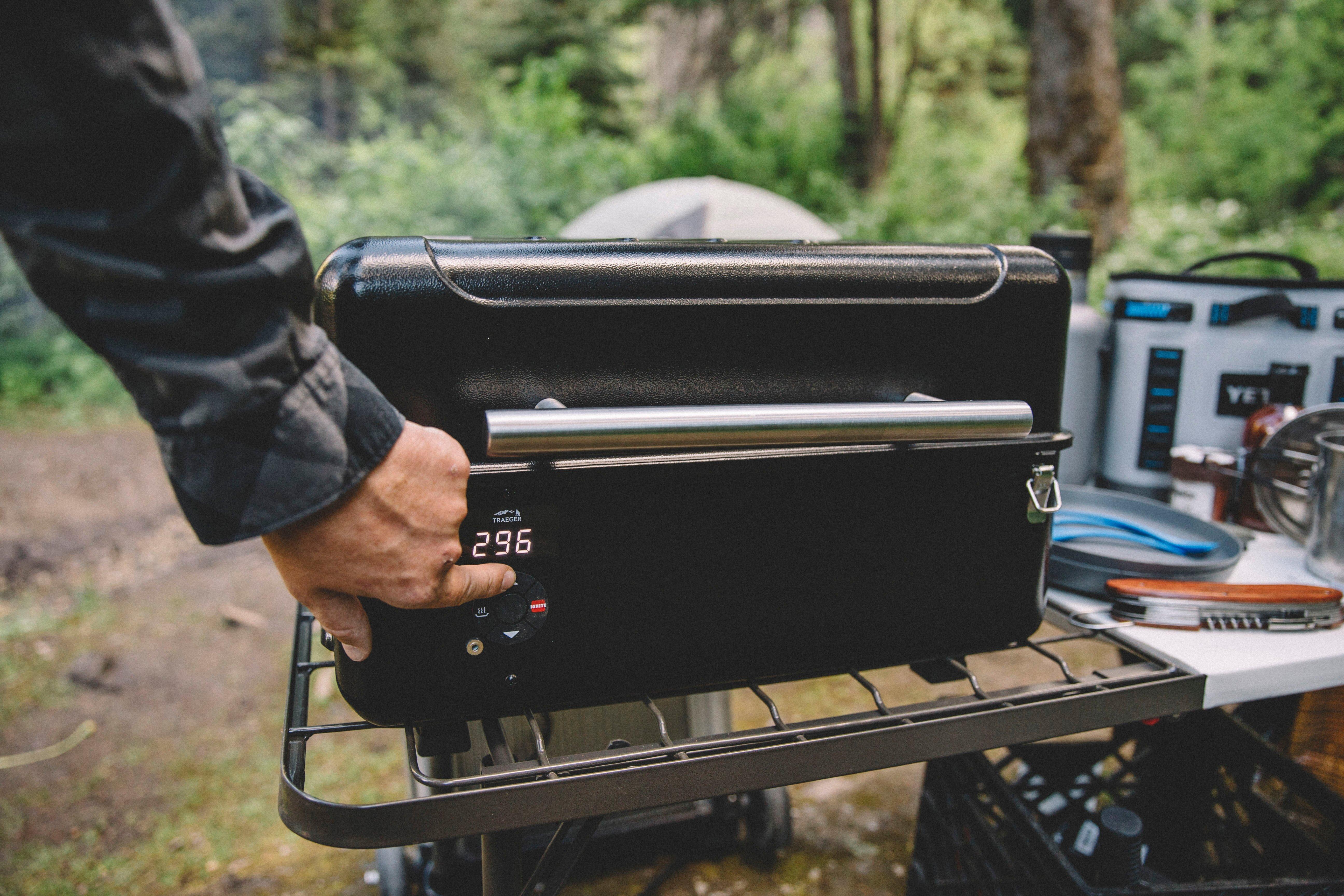 To make packing the grill a snap, the lid latches closed during transport. By placing a bag of pellets inside the grill and snapping the latches closed, you can pack everything you need for a gourmet camp dinner in a small space. While the weight comes in at a hefty 60 pounds, the built-in handle and compact size make travelling with the Ranger quick and easy.
Don't have A/C electricity available at camp? No problem. The Ranger Grill can run for hours on an inverter plugged into your truck or on a small gas- or battery-powered generator. As long as your power source emits at least 400 watts, you are good to go.
When Traeger recently sent me a Ranger for testing, we packed it up and took it out West on an 8-day New Mexico mule deer hunt. One constant about our deer camps is that we eat well, and this trip was no exception.
We put the versatility of the Traeger Ranger to work, quickly searing steaks, backstraps and tenderloins for quick meals after a long hunt. On the days we spent entirely afield, we set the Ranger on a slow-smoking 200 degrees and cooked large beef ribs and roasts all day. The digital control and rock-solid temperature hold gave us the confidence to put the meat on before leaving camp, knowing it would be ready when we came in at dark.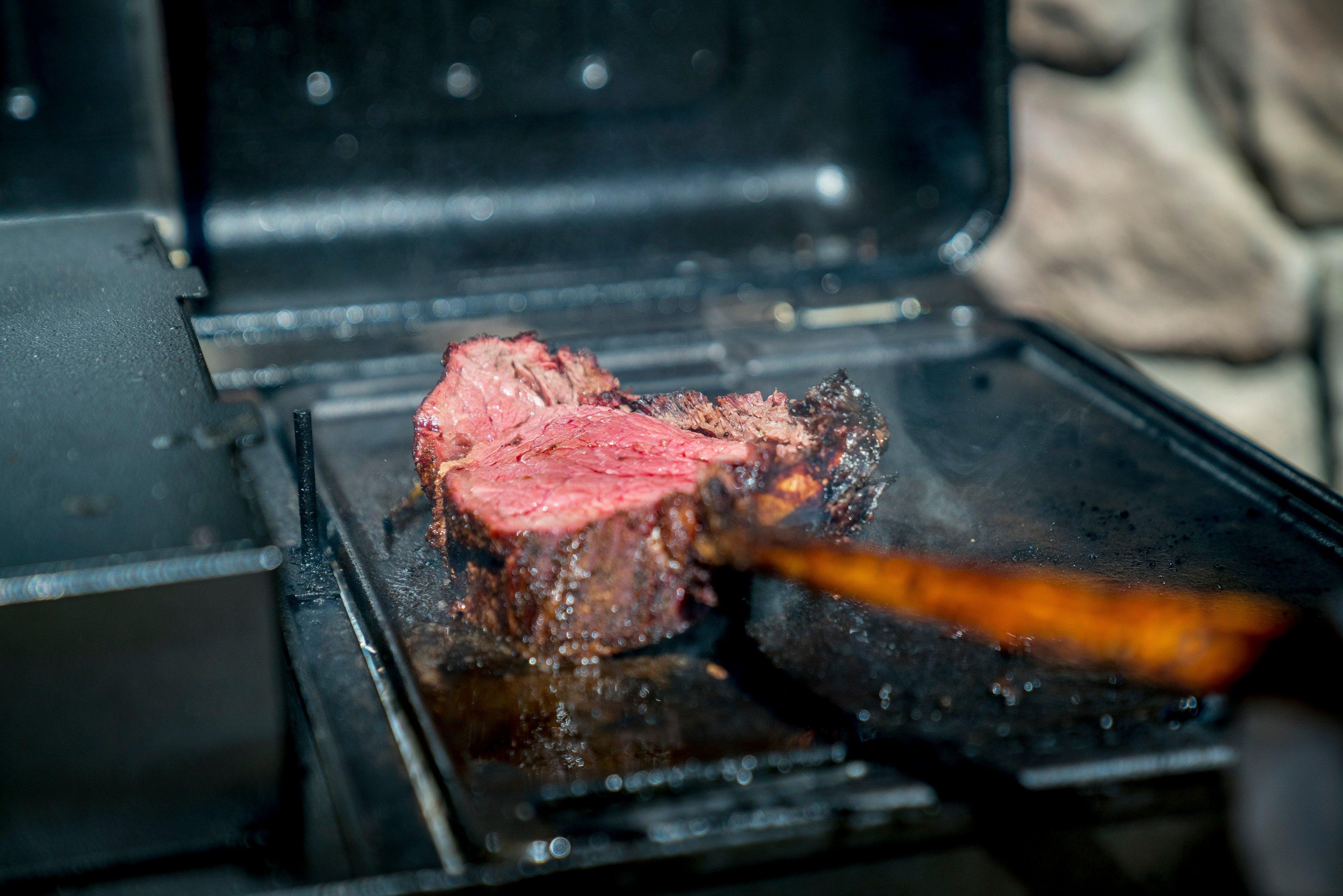 We cooked just about every meal on the grill, using the griddle for late morning breakfasts and the grate for grilling and smoking. The flavor of the food matched anything that comes from our full-sized Traeger at home.
Whether feeding a crew at hunting camp, camping with the family on a weekend, or just cooking for one or two at home, the Ranger is the perfect combination of Traeger features, wood-fired flavor, and compact, portable size.