Fresh hickory cuttings on the forest floor mean it's time for chasing squirrels — and filling your pockets
This time of year, the woods on our farm are littered with fresh hickory cuttings dropped by hungry squirrels. For us, that signals it's time to grab the shotgun or rimfire and fill the freezer with tasty squirrel meat.
But all those freshly cut hickory husks on the ground also signal another fall tradition: using them to add extra smoky flavor to all sorts of meat. Good friend Will Robey with Jenko Fishing first turned us on to replacing our normal wood chips with fresh hickory cuttings in our grills and smokers. Give it a try, he promised. You will love the sweet, smoky flavor they add to meat.
(Don't Miss: 5 Reasons Squirrel Hunting Is So Popular)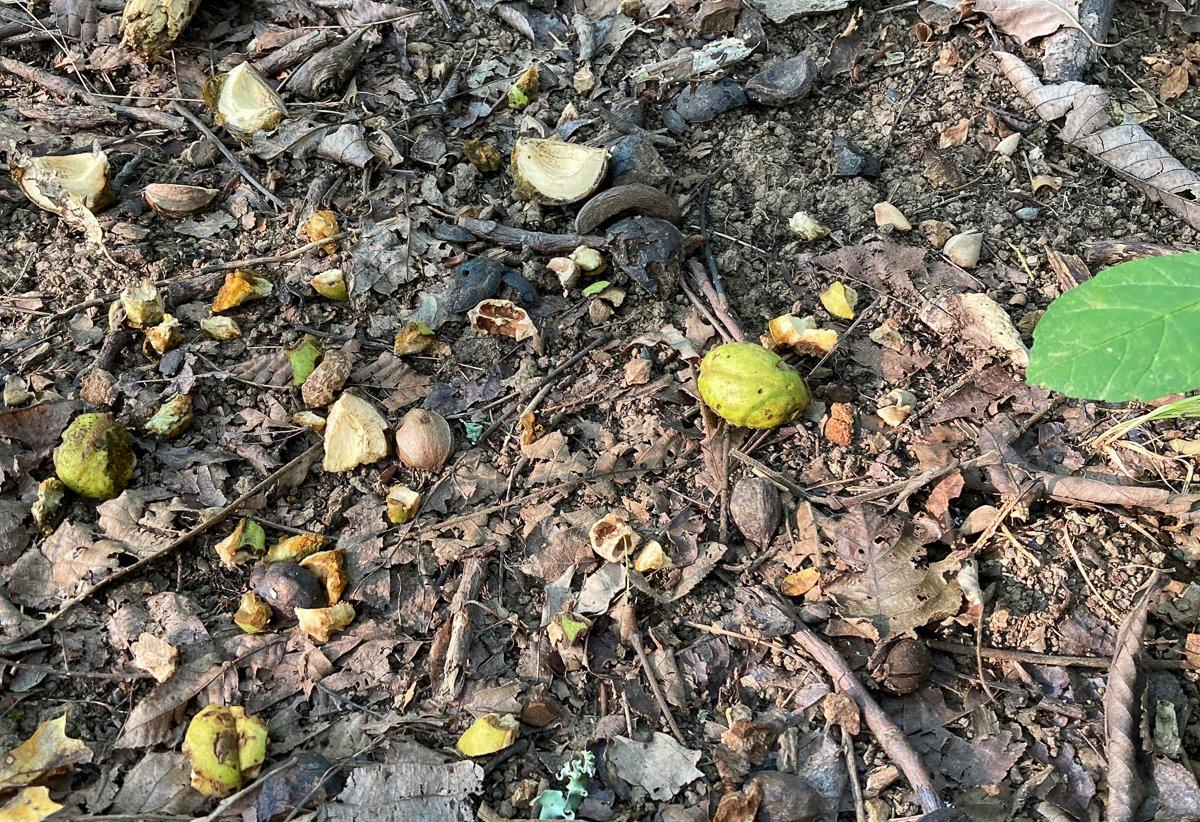 (Serve your game meat in style: Realtree 15x10" Bamboo Cutting Board & Serving Tray)
He wasn't wrong. We now greedily gather the squirrel leftovers from under our favorite hickory trees each fall.
To use, simply add a handful or two of fresh green or lightly browned cuttings directly to the coals in your charcoal grill or smoker. Don't worry if you get an actual hickory nut shell or two mixed in; they add smoke as well. The fresh cuttings hold enough moisture to slowly smolder, releasing an extra flavorful hickory smoke as they do.
One of our favorite ways to use the cuttings is on a section of whitetail backstrap, perfect since our early archery deer season opener just happens to coincide with peak squirrel hickory cutting in our area.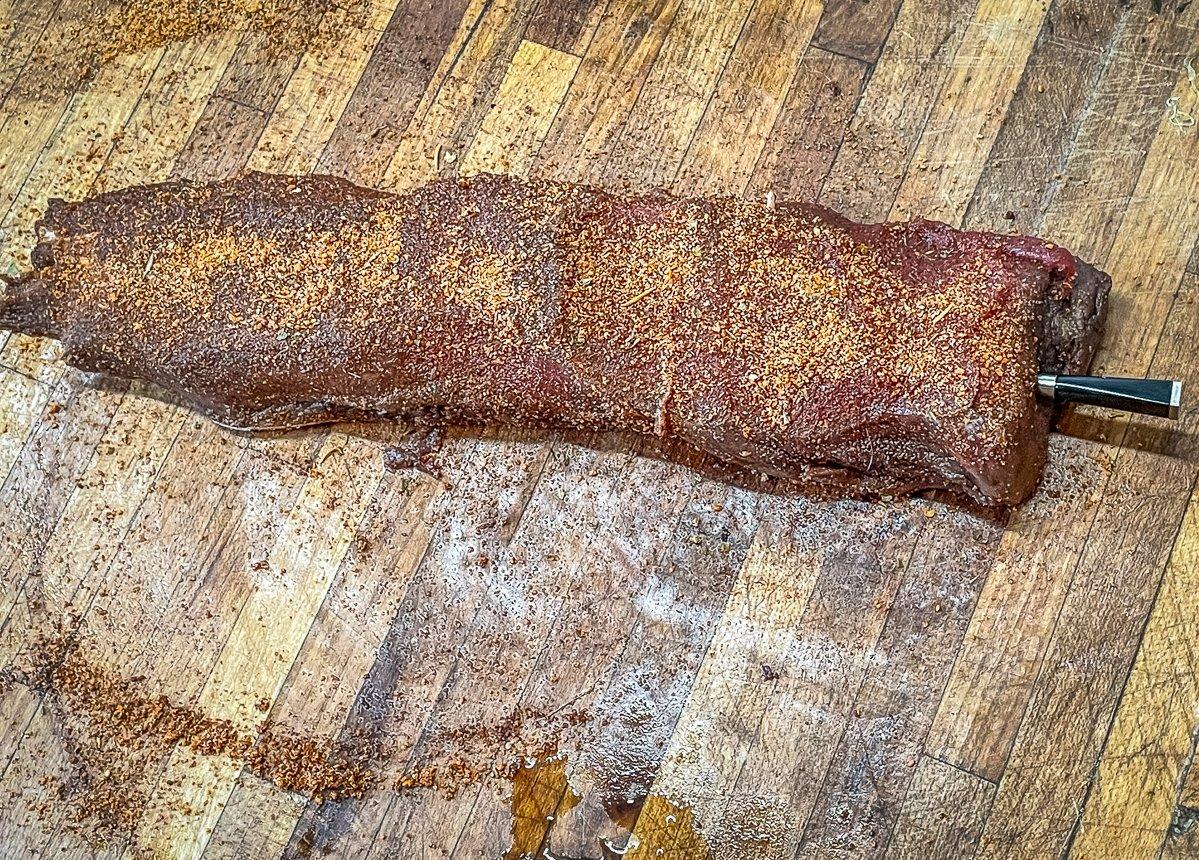 We set up our PK grill with an indirect cooking style for this one. Coals go on one side, lit in one or two spots so they burn slowly without a ton of heat. We toss a few handfuls of fresh hickory cuttings directly over the coals.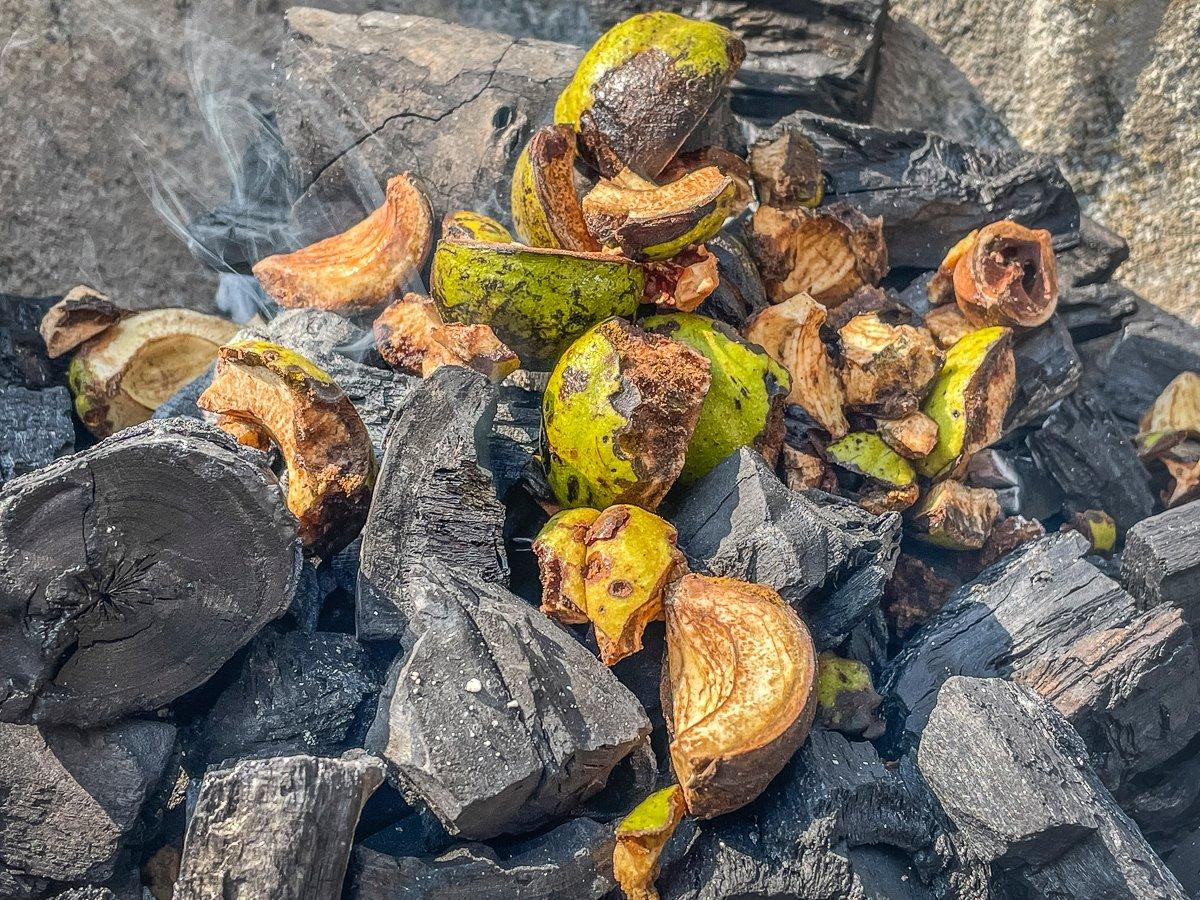 Next to the charcoal goes a disposable aluminum pan filled with water. The backstrap roast goes directly over the pan, keeping it off the main heat. Adjust the vents on your grill so that the smoke travels over the meat and out the grill on the opposite side from the coals.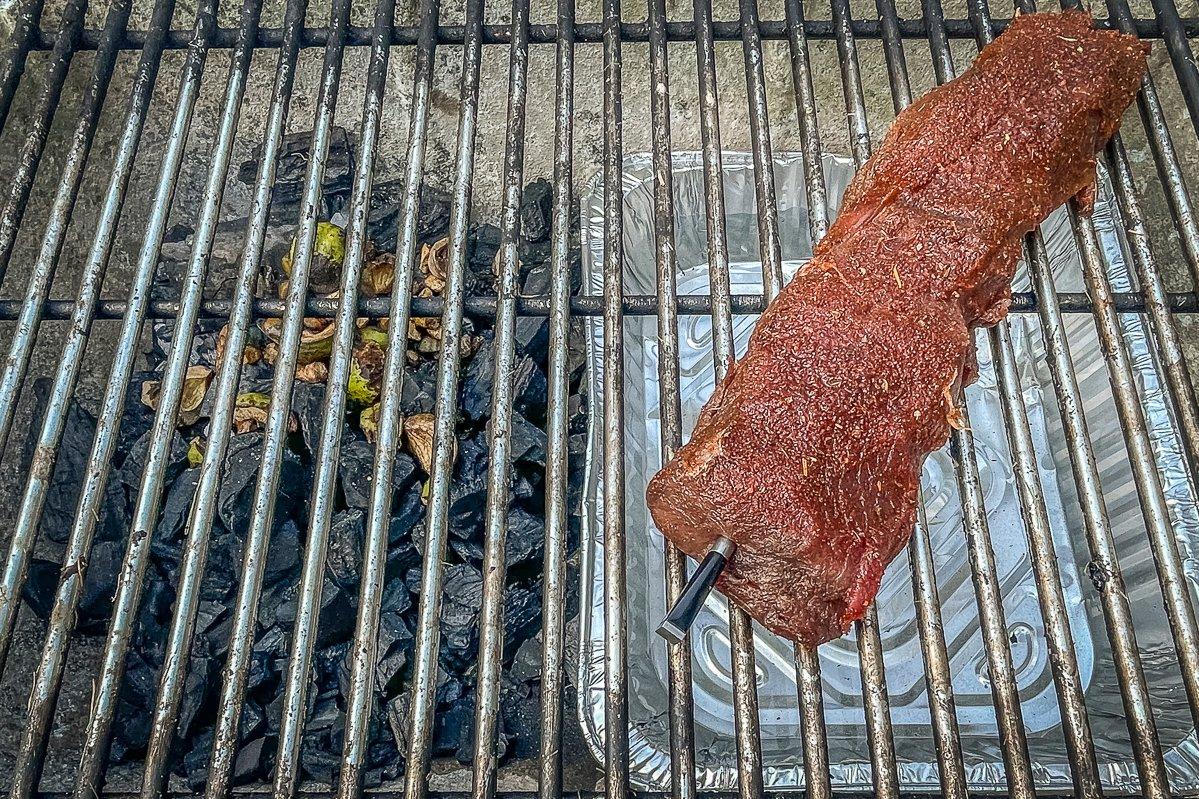 A good wireless thermometer is important for cooks like these so that you don't have to constantly open your grill to check temperature. I've been using the Meater brand thermometers lately with great success. They let me monitor both internal and ambient temperature in the grill from my phone.
For backstrap, I take the temperature up to about 125 to 130 degrees for a medium-rare finish. Keep in mind that the meat temperature will continue to rise a few degrees as the meat rests before slicing.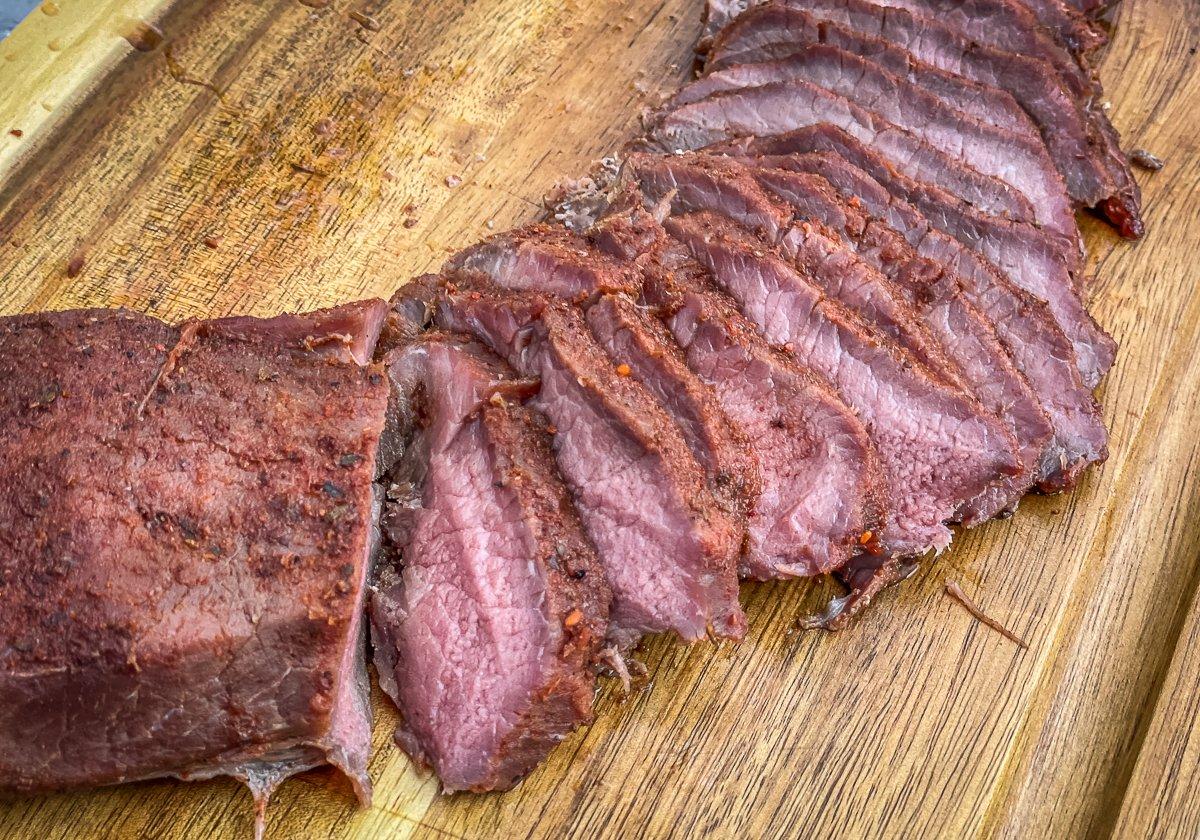 This method isn't just for game meat. The hickory flavor is great for steaks, pulled pork, pork chops, just about anything you want to grill. For longer cooks, just add another handful or two of cuttings to the coals every 30 to 45 minutes for constant smoky goodness. On these longer cooks, Robey cautions to use less green and more brown shells to avoid a slightly bitter flavor.