Traeger has revolutionized the pellet grill.
Today marks the national launch of the revolutionary Traeger Timberline series of pellet grills. I hear you, pellet grills have been around for years, so what could be so revolutionary about this one? After several months of testing, the short answer is PLENTY! I think this might be the most versatile pellet grill ever made. Here are a few of my favorite features.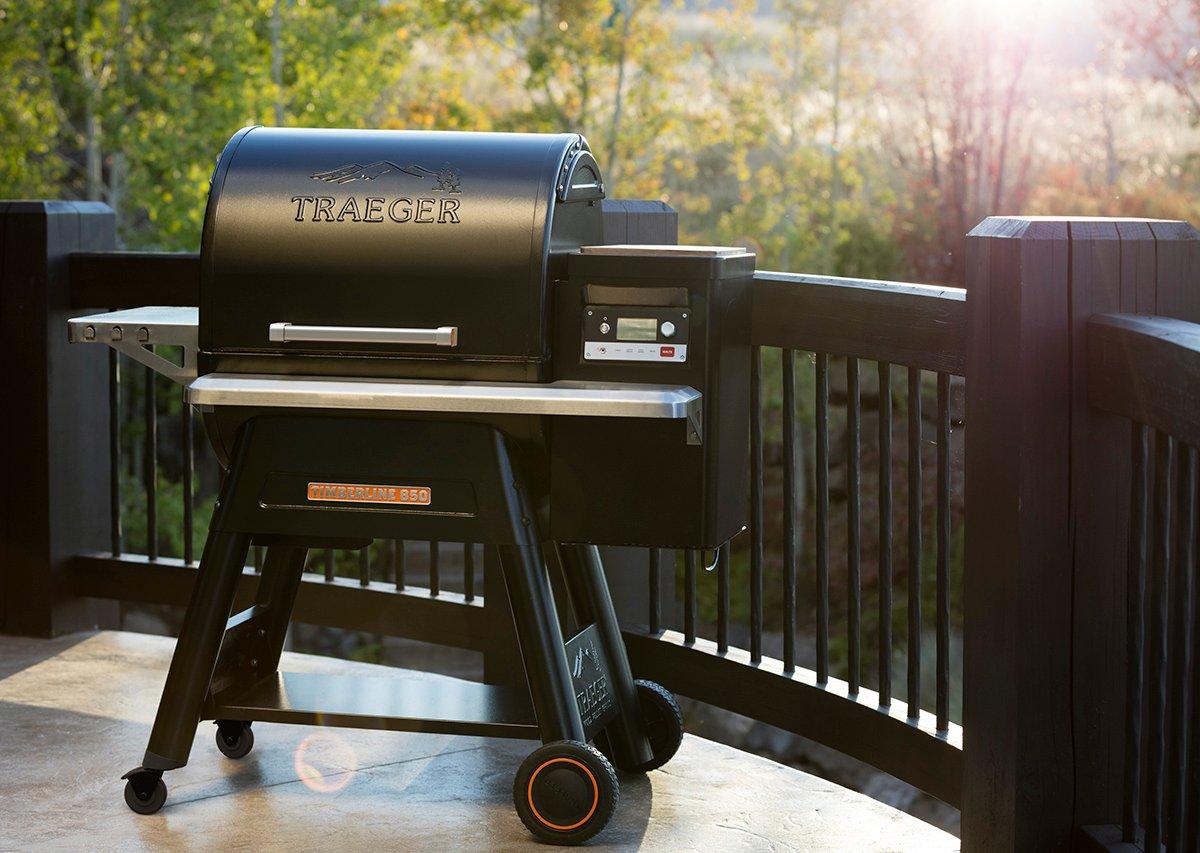 1. Double-wall, insulated body: Unlike its predecessor, the Timberline series features a fully insulated body. That means that temperature swings are kept to an absolute minimum. The extra insulation also seems to cut down on pellet usage, as the grill needs less fuel to maintain temperature.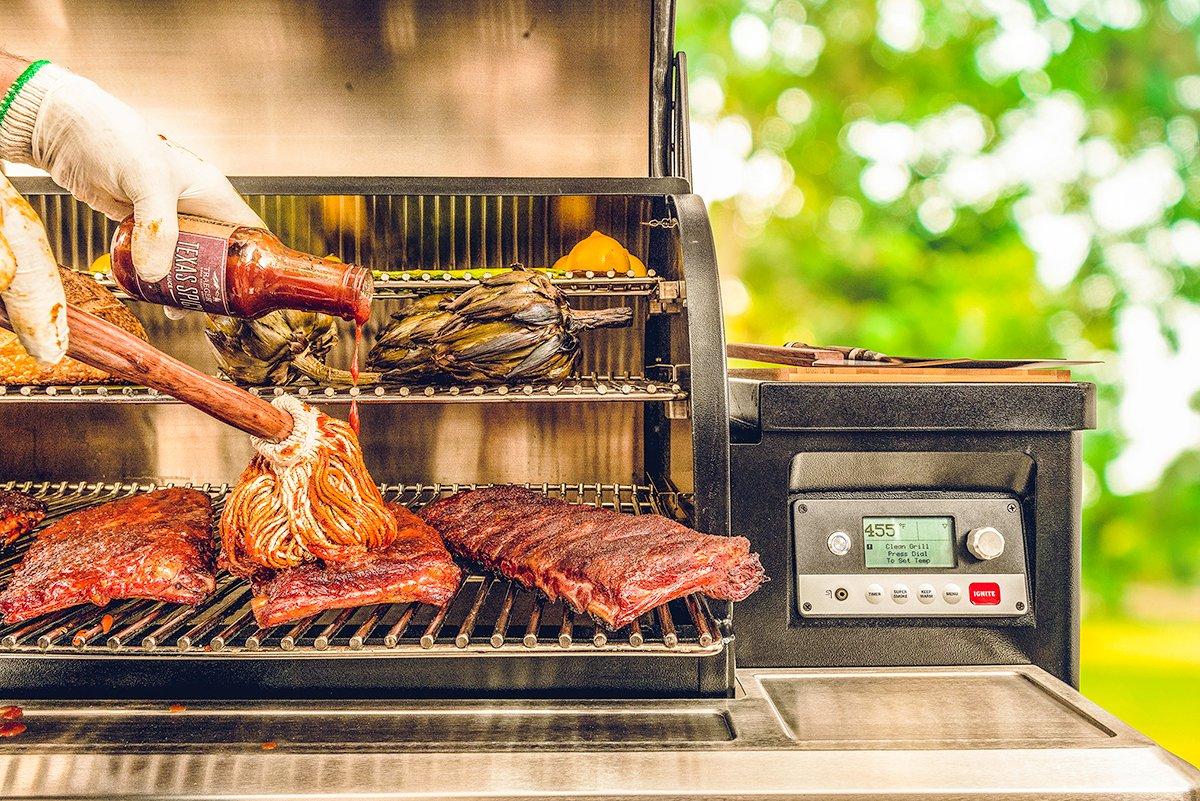 2. Super Smoke: The new super smoke feature allows extra smoke at low temperatures to really pack in the flavor during the early portion of cook times. I have noticed a marked improvement in the bark texture on my briskets and pulled pork with it.

3. Adjustable shelves: The new Timberline features three levels of adjustable shelves, increasing the cooking surface of the grill. The additional shelf space allows the Timberline to hold way more than other grills or smokers of similar size. I was able to cook two large pork butts and a full packer brisket at the same time on the new grill, something that would have been impossible before.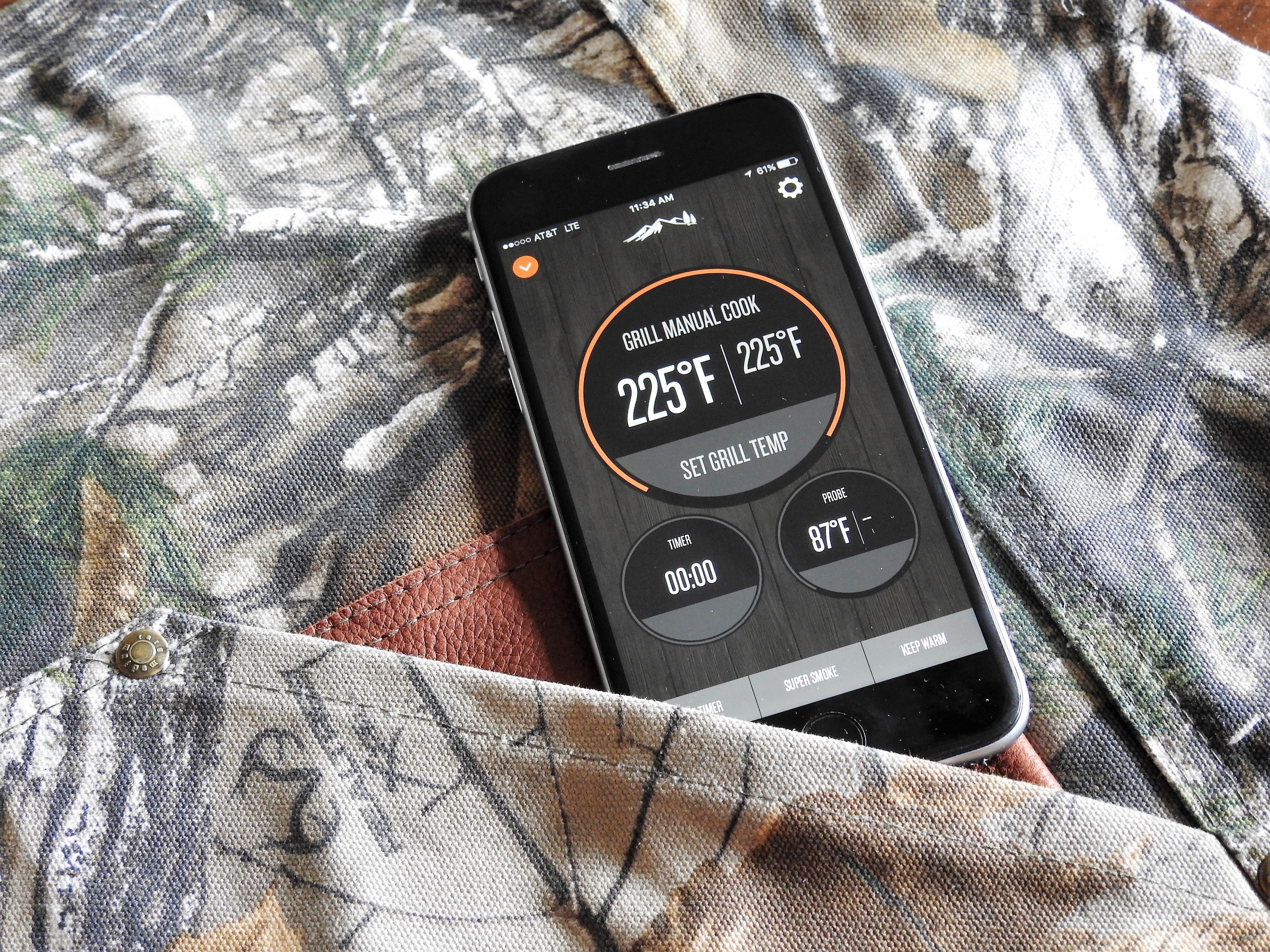 4.Traeger WiFire: This might be my favorite feature. The new WiFire App allows me to not only monitor the grill and food probe temperatures from anywhere, but also make adjustments to the temperature and turn Super Smoke on and off from my phone. Super handy for those times when I need to run an errand or two during a long cook.

5. Higher Temperatures: The new Timberline reaches a meat searing temperature of 500 degrees. Perfect for steaks, backstraps or burgers. The ability to go from a cool 165 degrees all the way up to 500 makes this the most versatile grill you can own.

6. Digital Control Unit: The new control center on the Timberline grills is top notch. The digital readout allows you to set exact temperatures and the display makes it easy to see what temperature your grill is set to, what the actual temperature is, and what your meat temperature is when using the built-in thermometer probe.
All in all, Traeger has hit it out of the park with the new Timberline. Head over to Traeger.com for more information on the new lineup, as well as a list of dealers in your area.