Air Fryer Chicken Fried Backstrap with Bacon Gravy
Judging by the number of ads and the mountains of them at every retail store, air fryers were popular gifts this past Christmas. If you got one, you might be wondering what all you can do with it.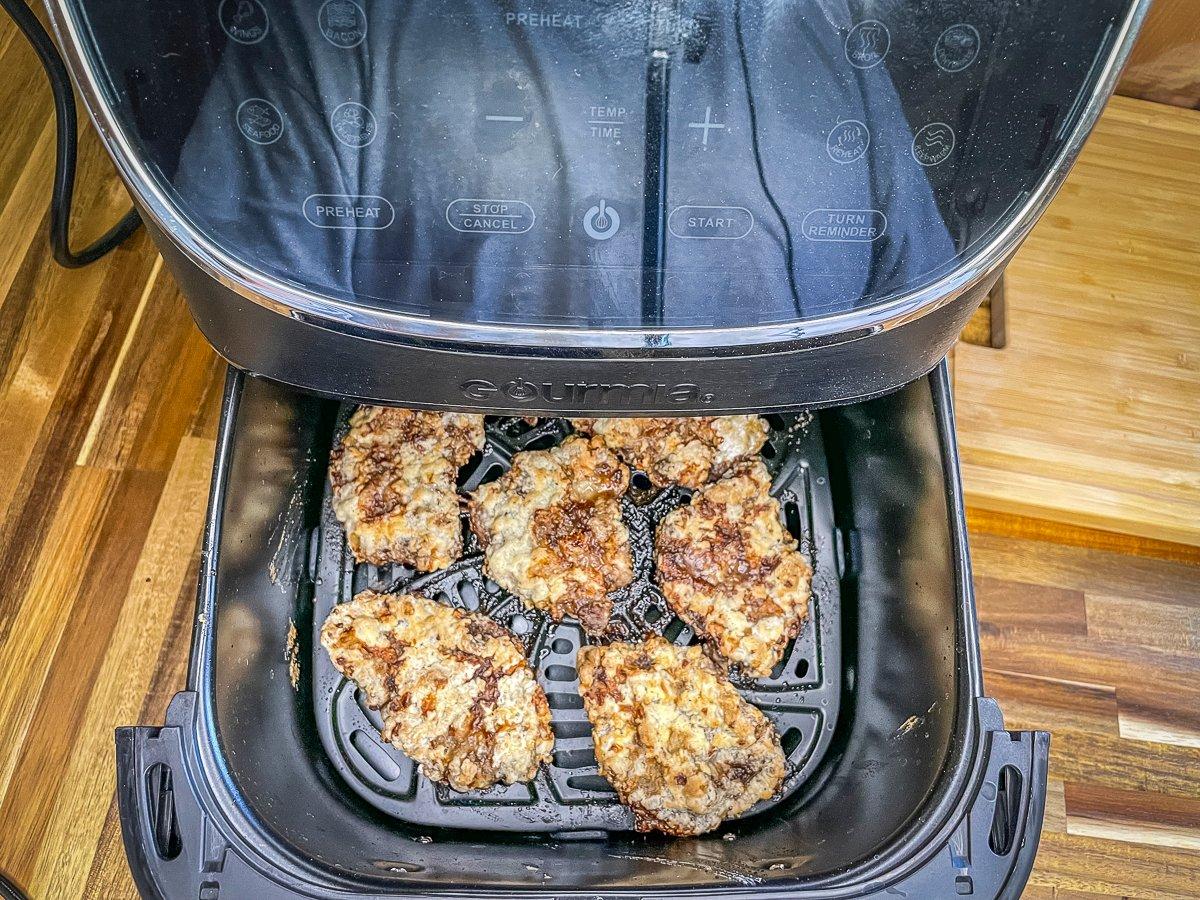 Well, you can fry with it. Sort of. The air fryer cooks with circulating hot air instead of oil. The results, while not exactly fried, are still pretty good. Benefits are fewer calories (less fat), fast cooking times, and less mess once you are done.

One of our favorite recipes for the air fryer is this fried backstrap. Our air fryer is on the large side, so it easily holds six steaks. If yours is smaller, just cook in batches. To top the steaks, we cook up a batch of this easy bacon and milk gravy.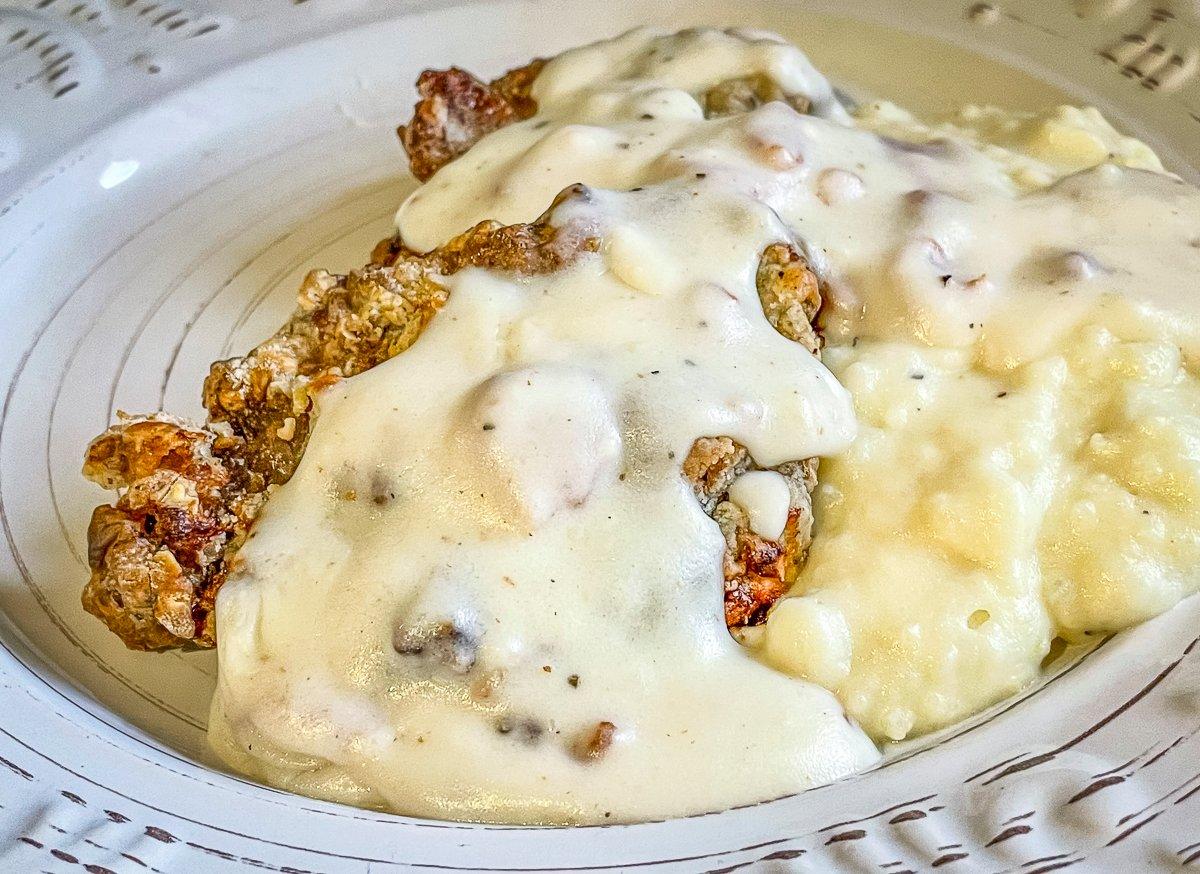 Ingredients
1 pound venison backstrap, sliced into six steaks
1 cup flour
½ teaspoon cayenne
½ teaspoon smoked paprika
½ teaspoon onion powder
½ teaspoon garlic powder
salt
pepper
1 egg
¾ cup buttermilk
Bacon Gravy
4 slices bacon, diced
¼ cup all-purpose flour
1 teaspoon salt, or to taste
1 teaspoon ground black pepper, or to taste
4 cups milk
Cooking Instructions
Slice the backstrap into 1/2" steaks.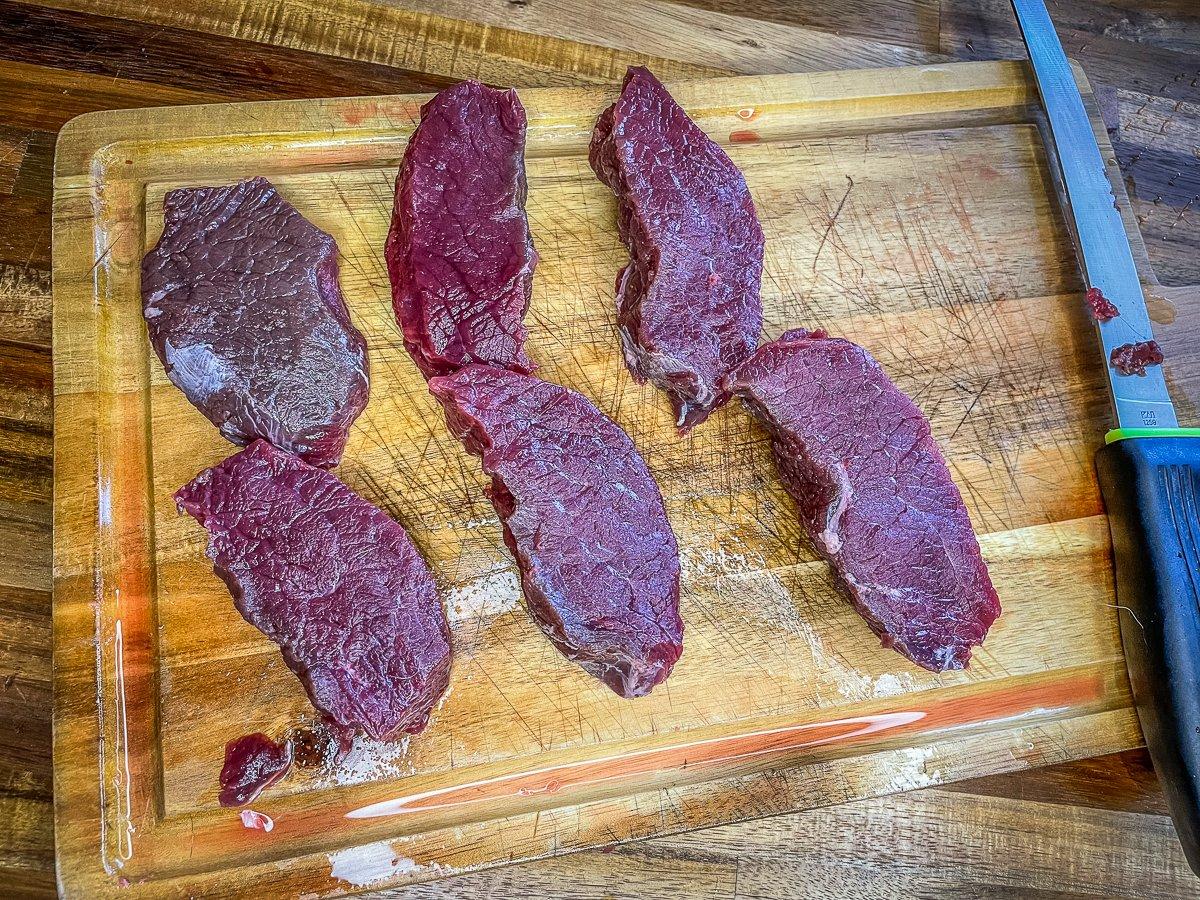 Pound the steaks with a meat mallet to tenderize.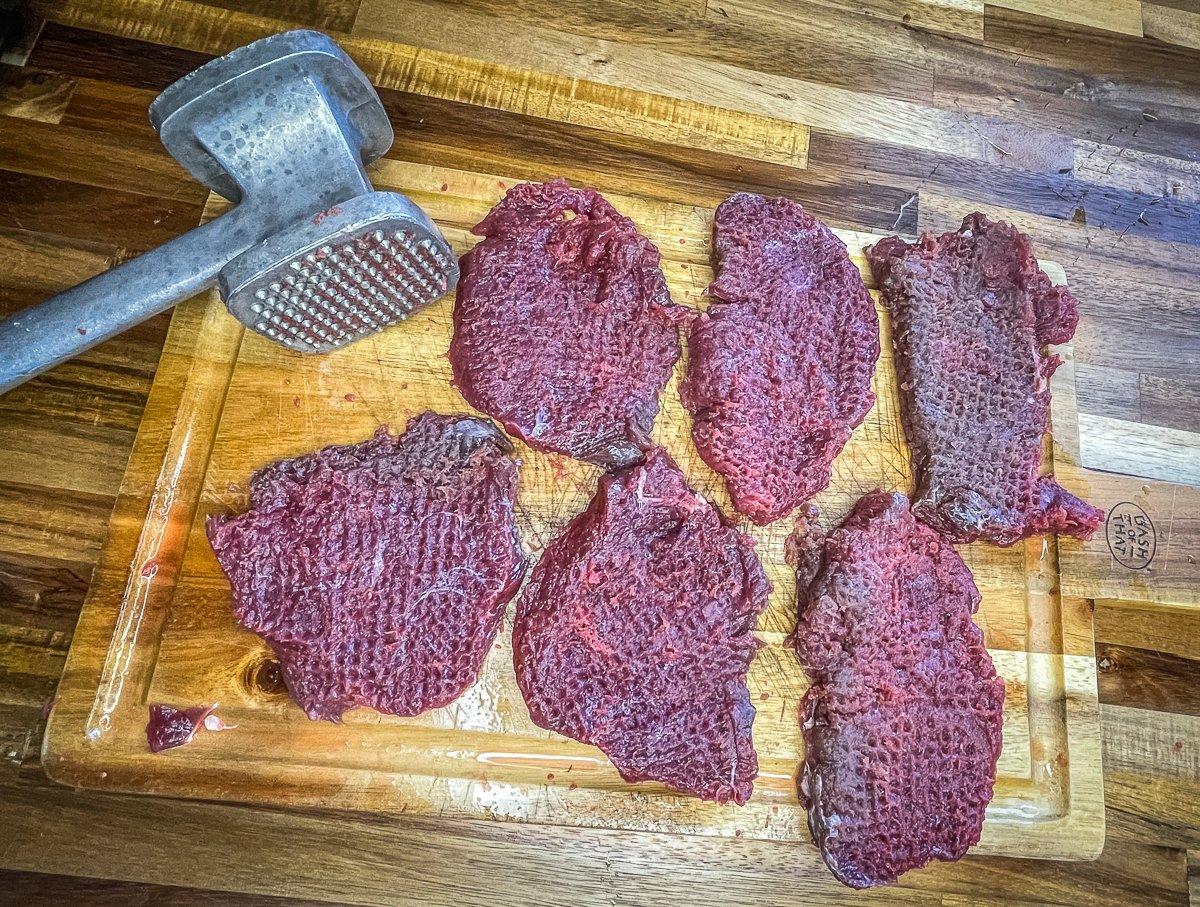 Season both sides of the steaks with salt and pepper. Mix the flour with the cayenne, paprika, garlic, and onion powders. Add salt and pepper to taste.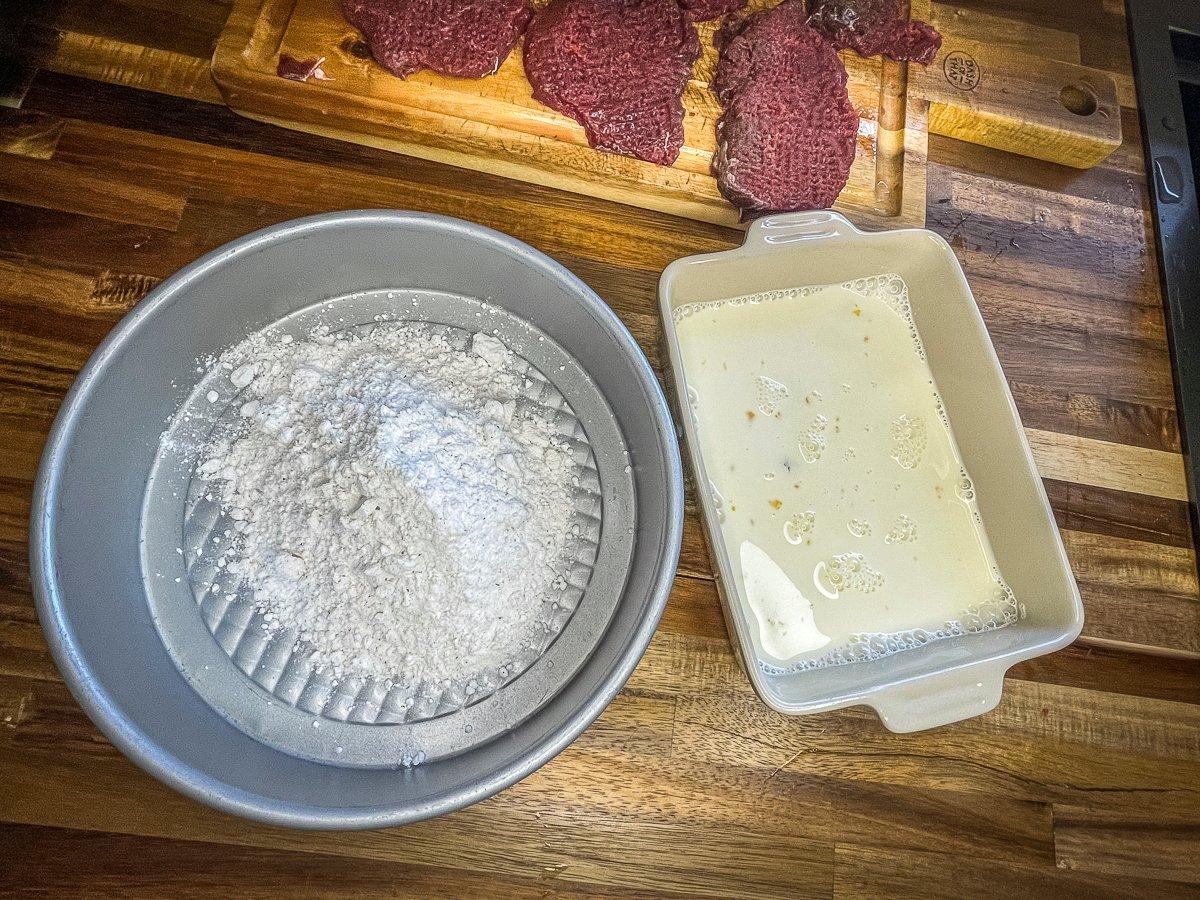 Whisk the egg into the buttermilk. Dip the steak into the flour mixture, then shake off the excess.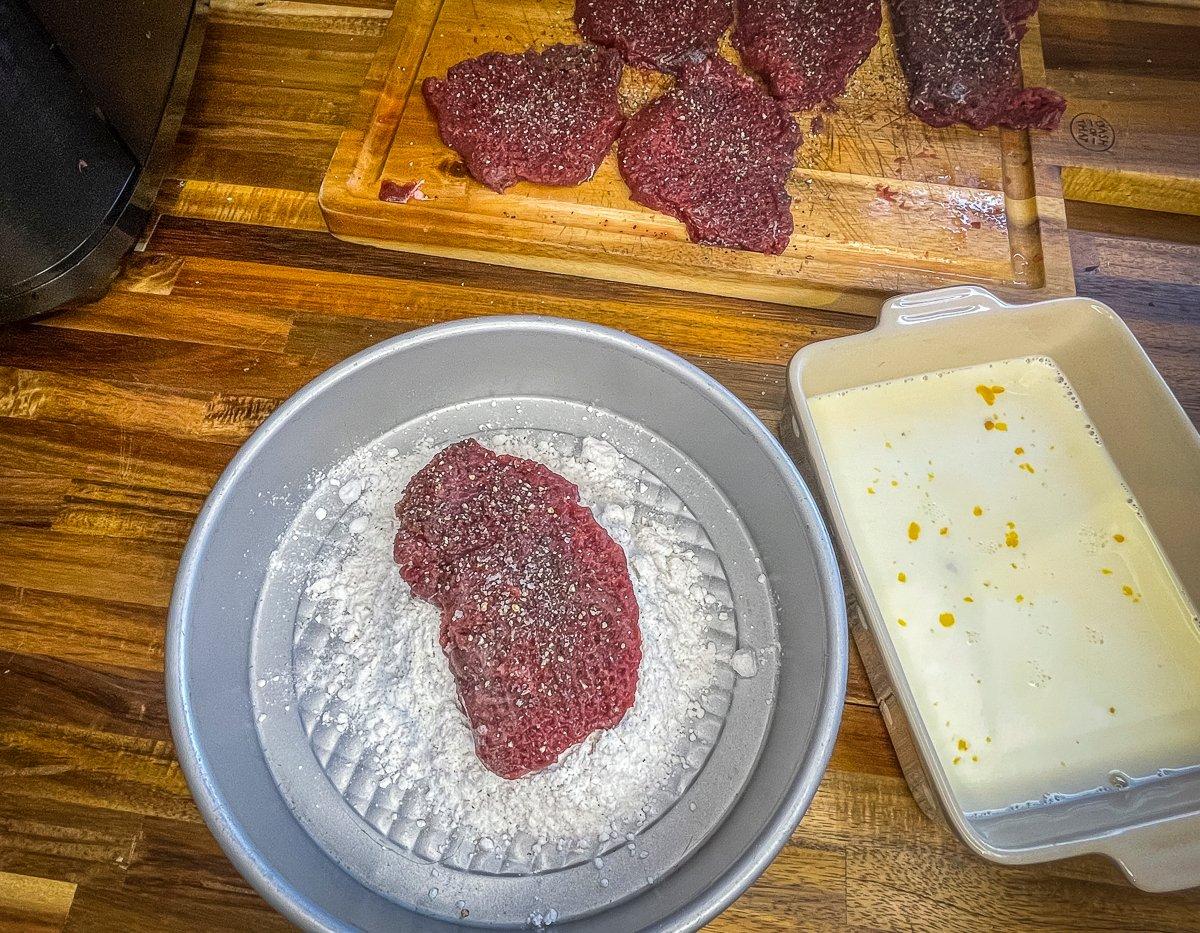 Dip into the milk and egg mixture, shake off, then back into the flour mixture.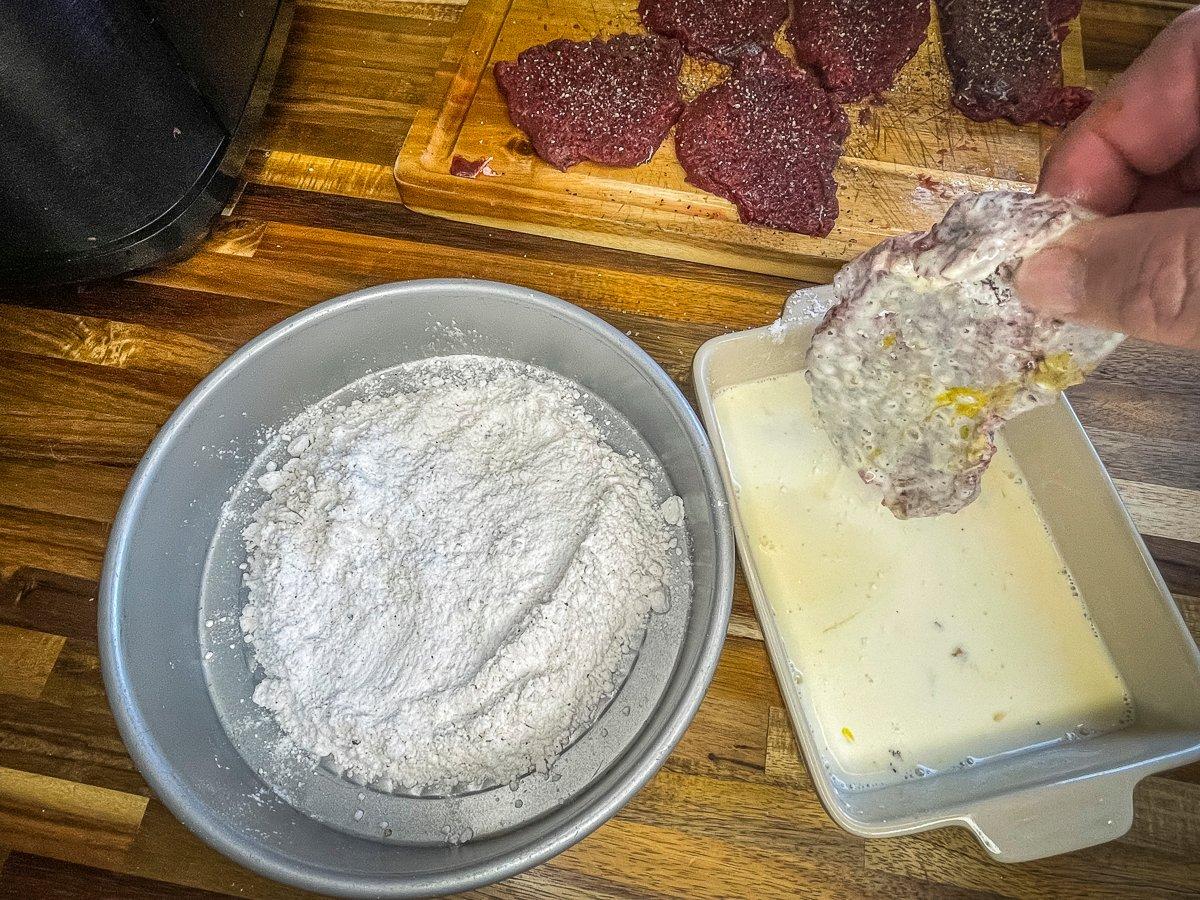 Place the steak on a wire rack while you dredge the remaining steaks. Once all of the steaks are coated, hit both sides with vegetable or olive oil spray.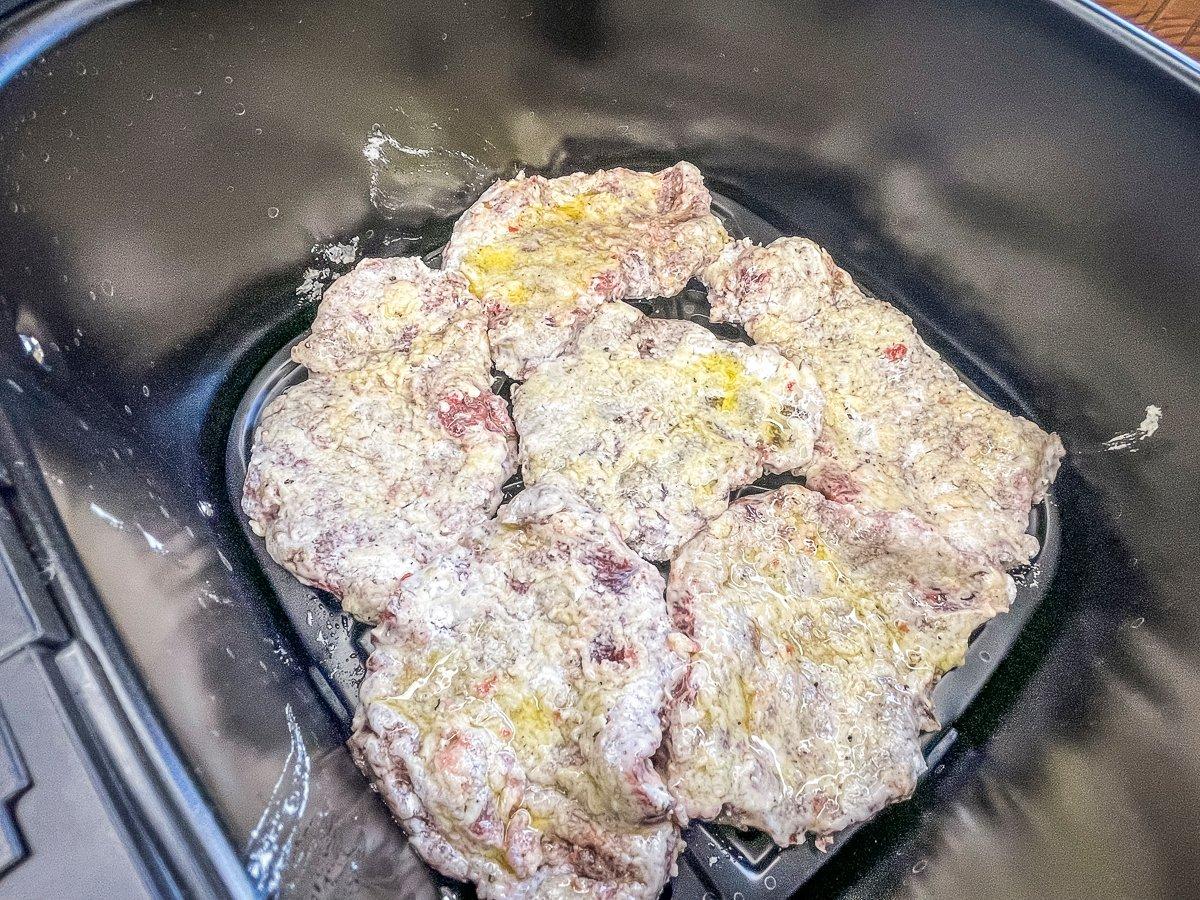 Pre-heat the air fryer to 400 degrees. Place the steaks in a single layer in the air fryer basket. If your basket won't hold all the steaks, fry in two batches. Fry for eight minutes or until the coating is a crisp golden brown and the venison is medium-rare.
While the steaks cook, make the gravy. Brown the diced bacon in a skillet.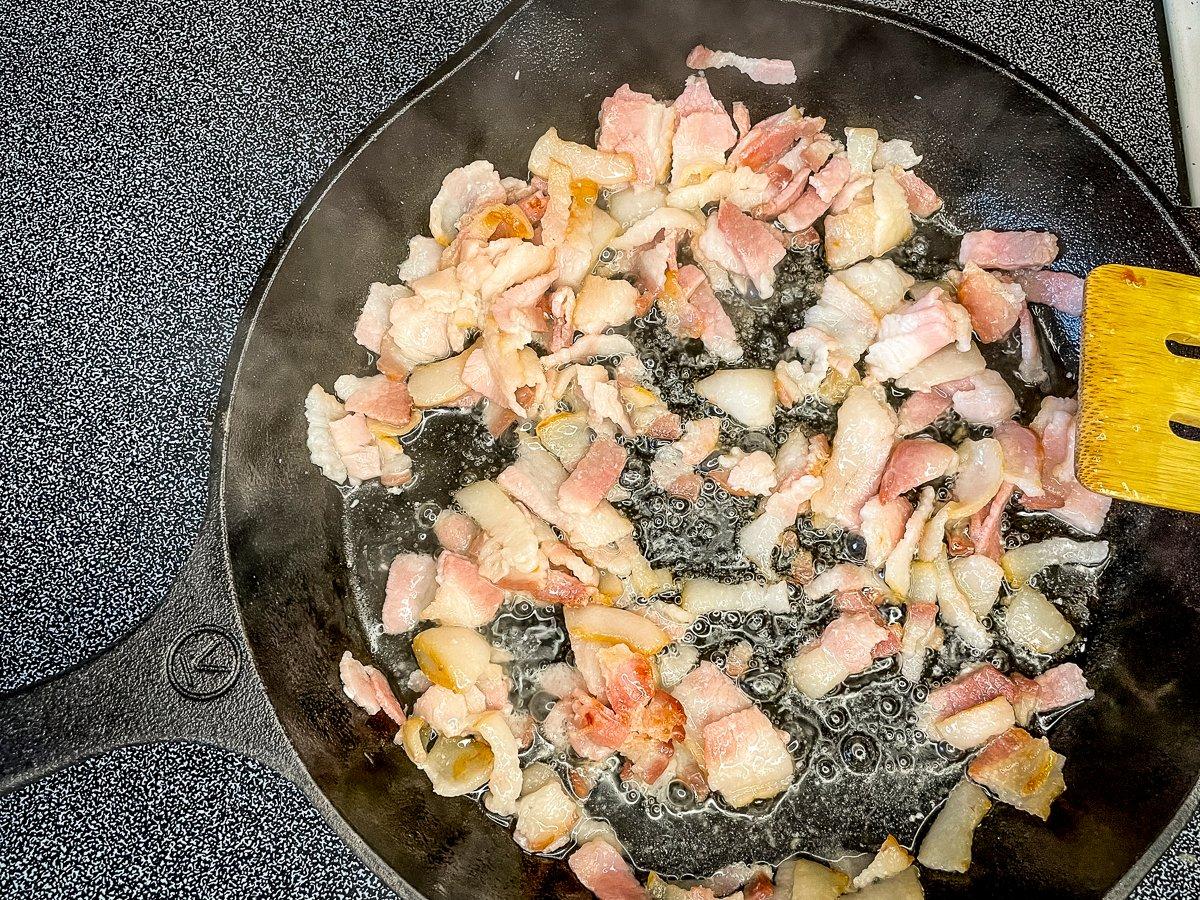 Once it is crisp, add the flour. Stir well to cook the flour and mix it into the bacon drippings. Add the milk and stir. Season with salt and pepper.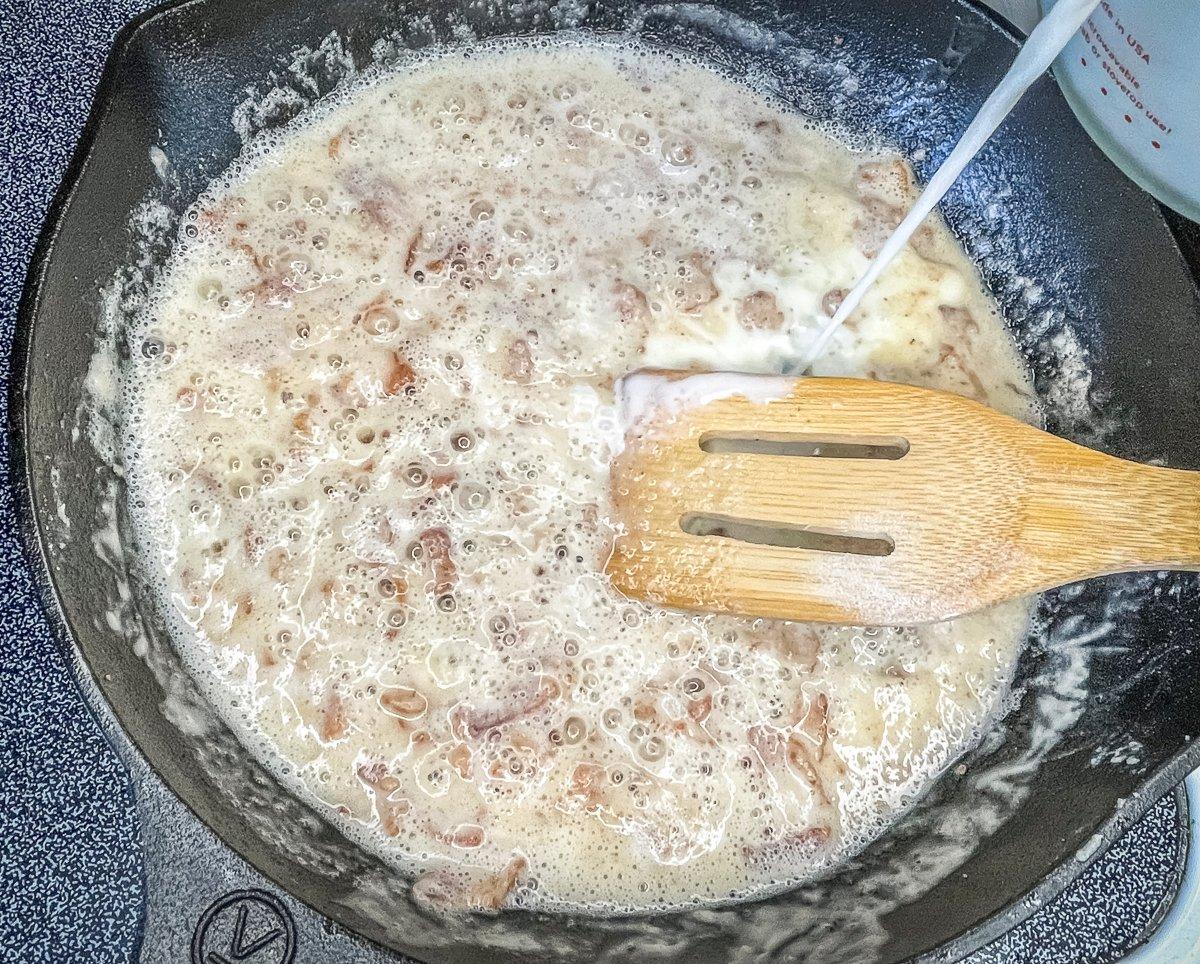 Bring the mixture to a light boil, stirring constantly. Once the gravy thickens, remove from heat. To serve, place the fried backstop and a helping of mashed potatoes on a plate. Top both liberally with gravy.