Beach Flounder Ceviche Recipe
Good sushi is hard to beat, but to me, ceviche is where its at when it comes to raw fish. While some say ceviche is technically sort of cooked in the acidic lemon and lime juice, it's still raw fish. With a bit of home prep, fresh ceviche is easy to make, even on the boat or on the beach. This recipe blends fresh flounder with tomato, avocado, cilantro, garlic, diced jalapeno peppers and diced shallots.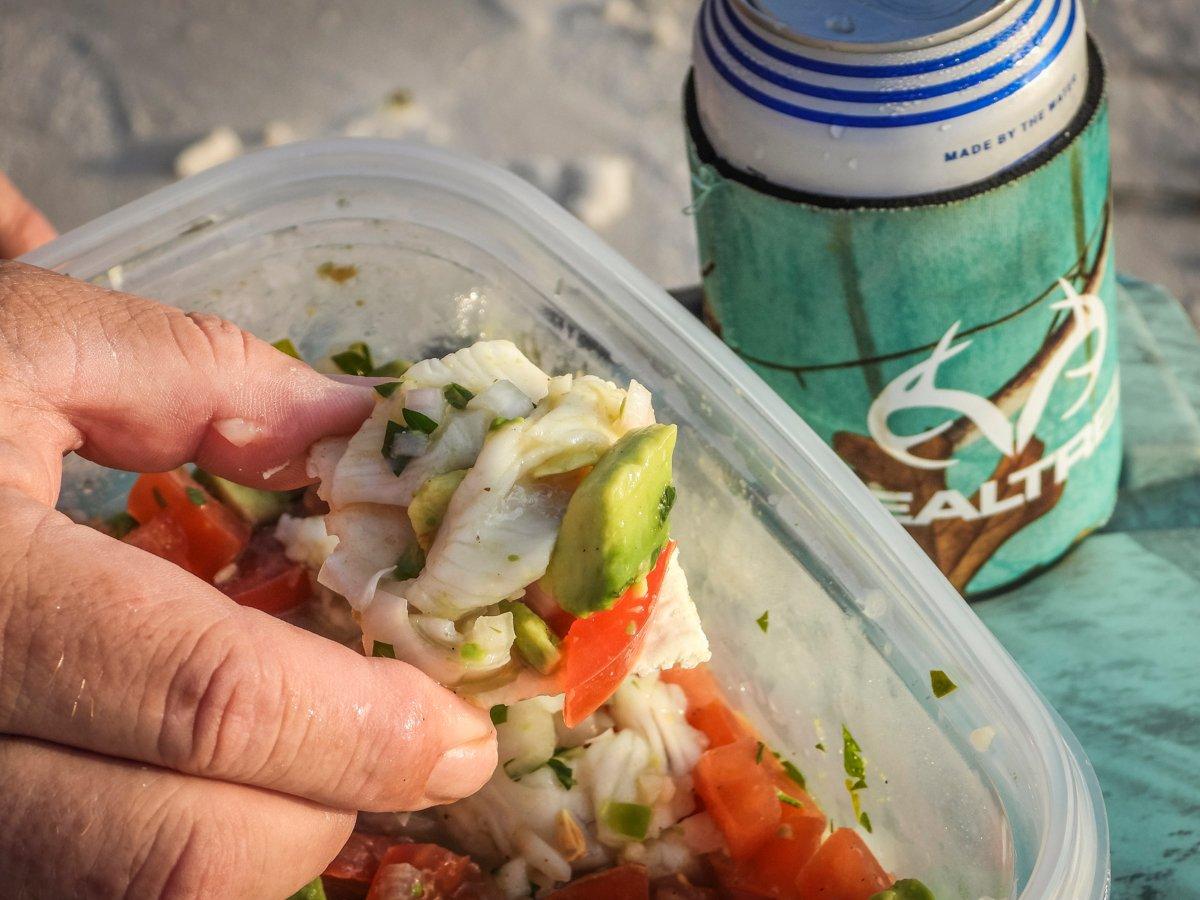 Prep the dish in two plastic containers with tight-fitting lids, one for the fish, the other for the tomatoes and avocado. Stick them both in the cooler before you head out for the day, and blend them together just before serving.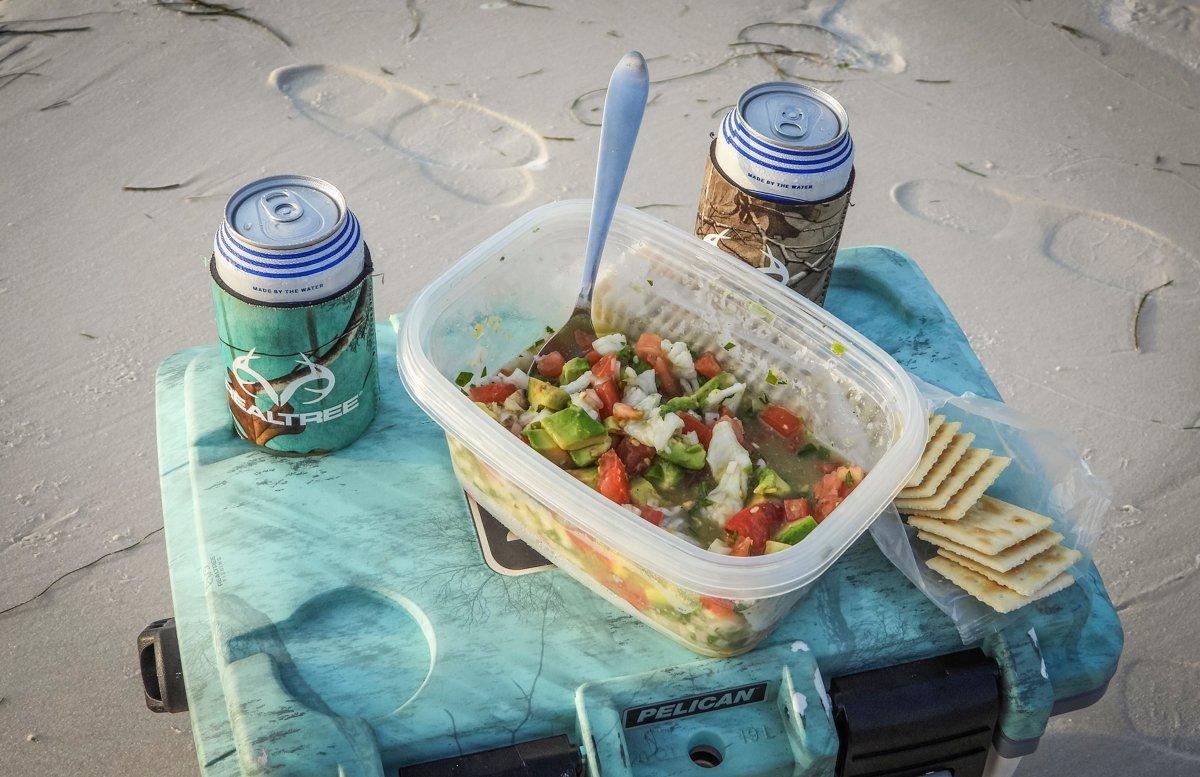 Serve the ceviche with toast or, even easier, a sleeve of saltine crackers. Nothing goes better after a few hours of surfcasting than a few crackers loaded down with ice-cold ceviche and a cold beer or soft drink.
If we are going to talk about ceviche, we must talk about food safety. Some fish carry parasites. Since the fish in ceviche isn't cooked, that can cause problems that range from minor stomach issues to a trip to the hospital. For that reason, I like to stick with relatively clean saltwater fish like flounder, snapper, sea bass or speckled trout. You can even use fresh shrimp, scallops or even octopus if you like.
Prepare any fish you plan on turning into ceviche by gutting it immediately once it's out of the water. Many parasites live in the intestinal tract of the fish, but burrow into the flesh after the fish dies. Getting those intestines out immediately helps cut down on possible contamination. After that, put the fish on ice as soon as possible. If you plan on ceviche, take a cooler of ice with you to the water so that you can chill your fish immediately.
Even safer, and the way I go if I didn't catch the fish myself, is to freeze the fish in a sub-zero (4 degrees below zero Fahrenheit or colder) chest freezer for at least a week. Even freshwater fish can supposedly be made safe with this method, but I prefer to stick with saltwater species.
Ingredients
2 plastic containers with lids
12 to 16 ounces boneless white flaky saltwater fish, cut into 1-inch cubes
1 tomato, diced
3 shallots, diced
1 large avocado, cut into cubes
6 to 8 limes, juiced
2 lemons, juiced
1 jalapeno pepper, diced, seeds and stems removed (optional)
2 tablespoons fresh cilantro, finely chopped
1 clove of garlic, minced
1 teaspoon honey
Salt and pepper
Cooking Instructions
The morning before you head out, clean the fish and cut it into cubes. Place the fish in a plastic container with a tight-fitting lid.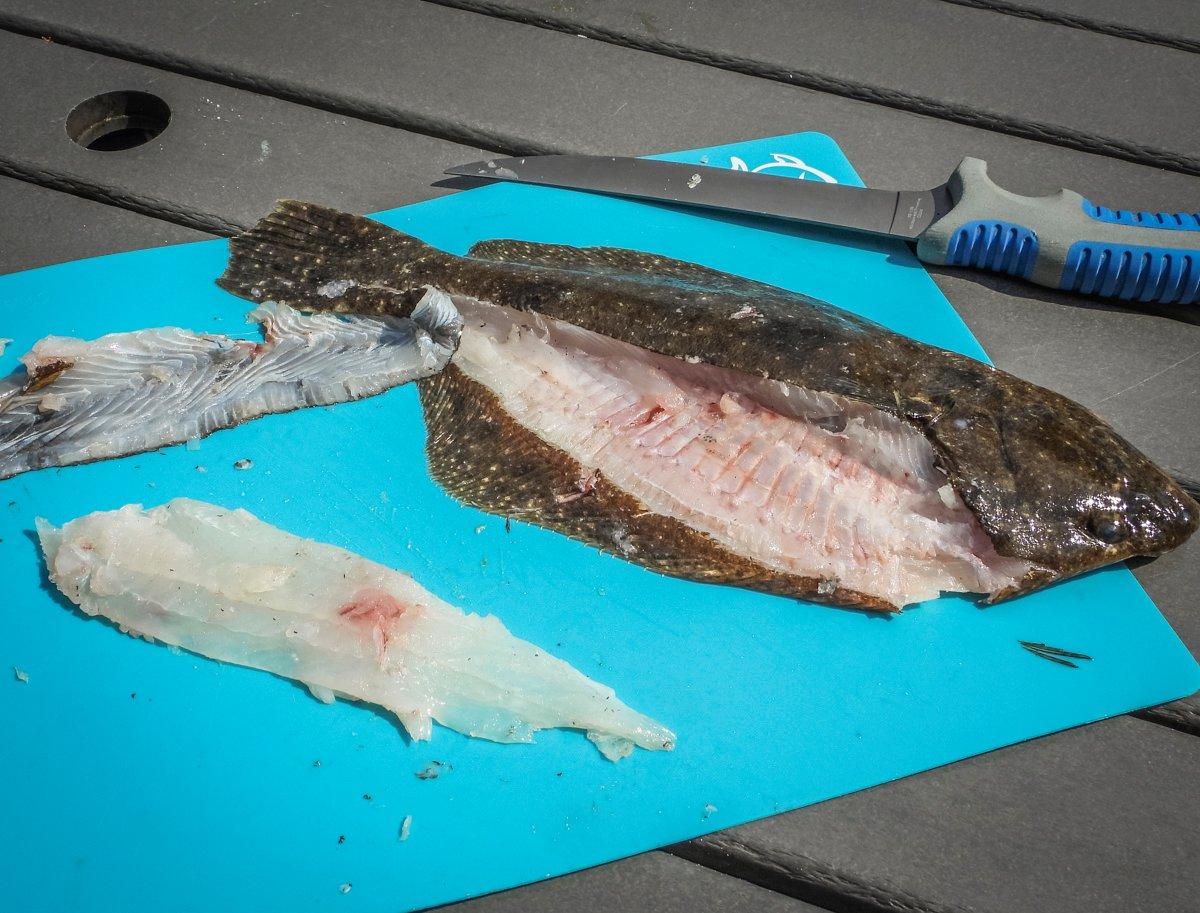 Add the juice from the limes to the fish.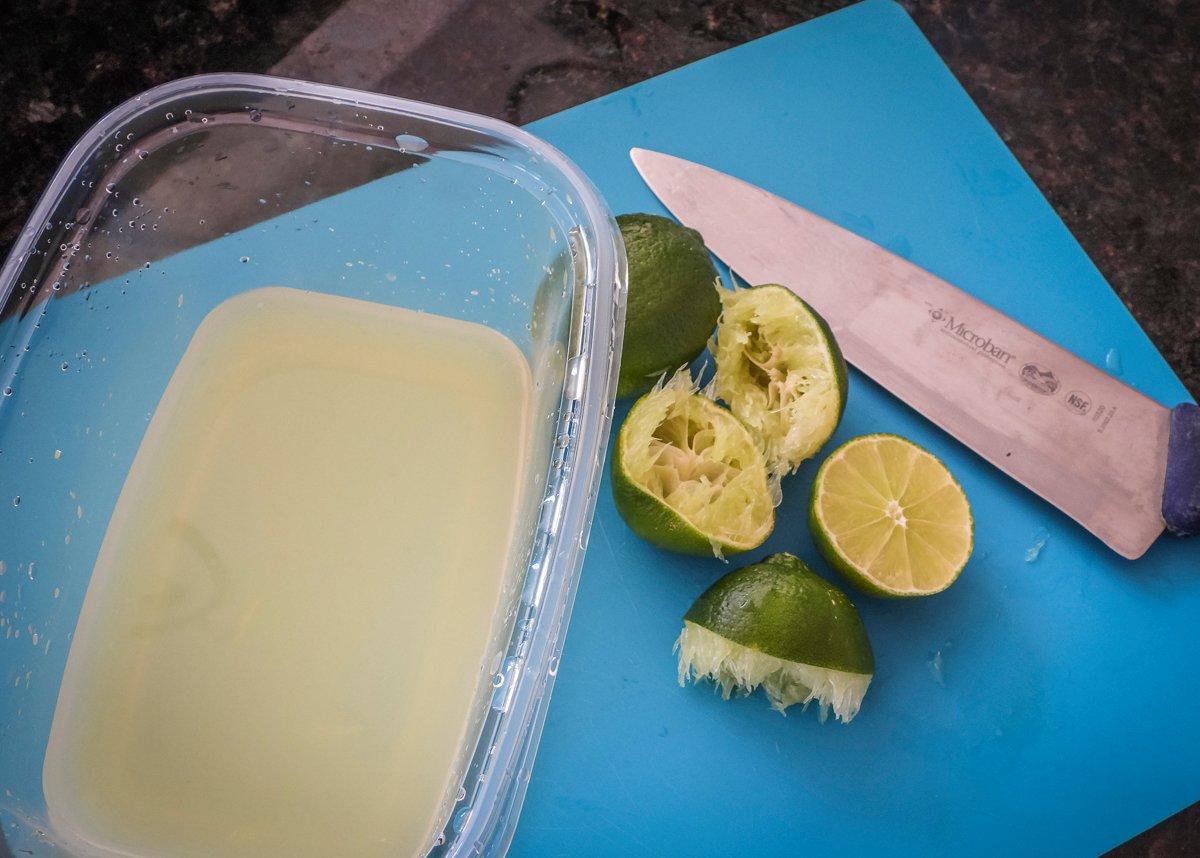 Add the diced shallots, cilantro, garlic and jalapeno. Season with salt and pepper. Toss well to coat everything with lime juice. Refrigerate or place directly into cooler on ice.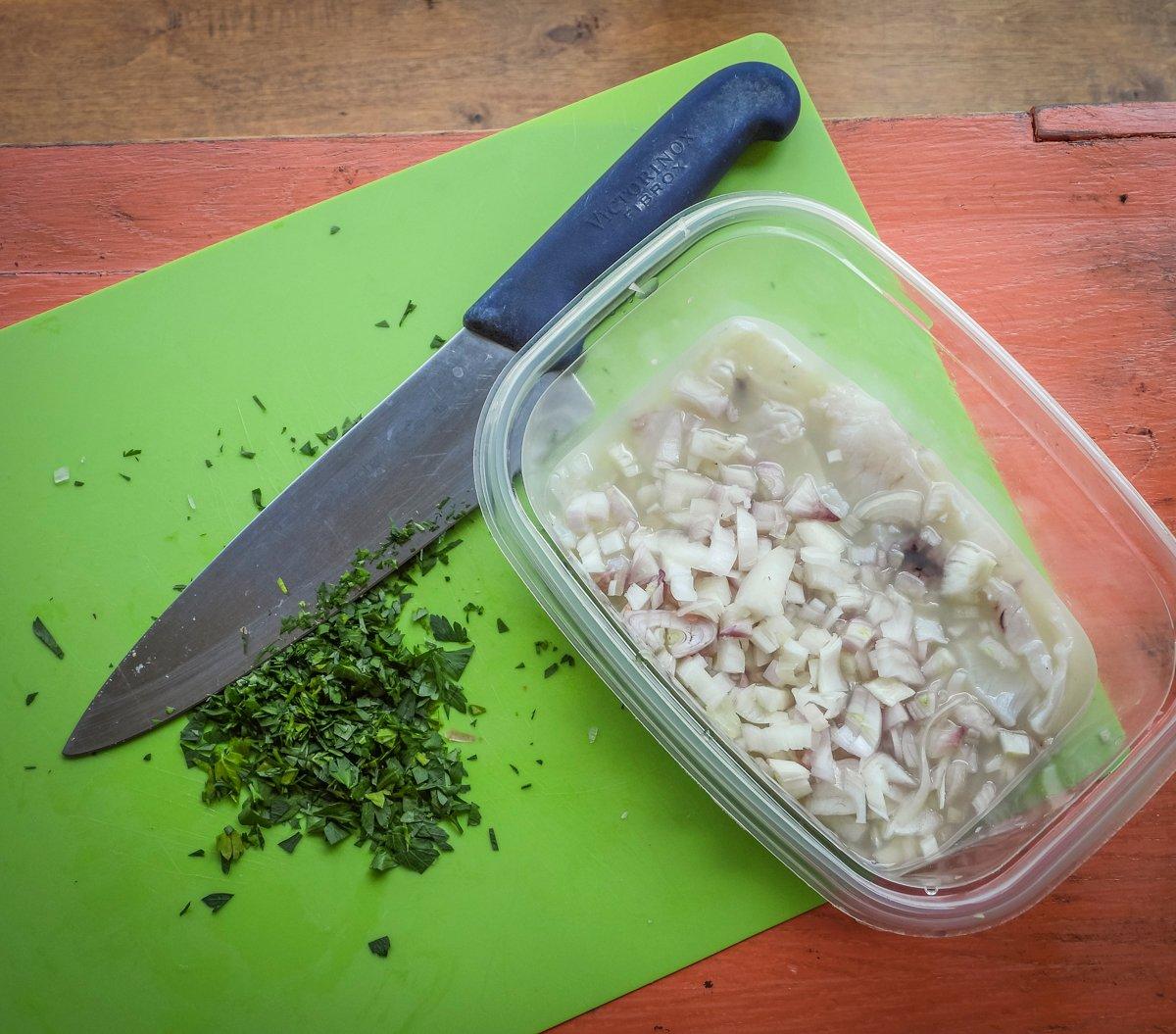 To the second container, add the tomato and avocado. Squeeze on the juice from two lemons. Add the honey. Season with salt and pepper and toss to evenly coat everything with the lemon juice.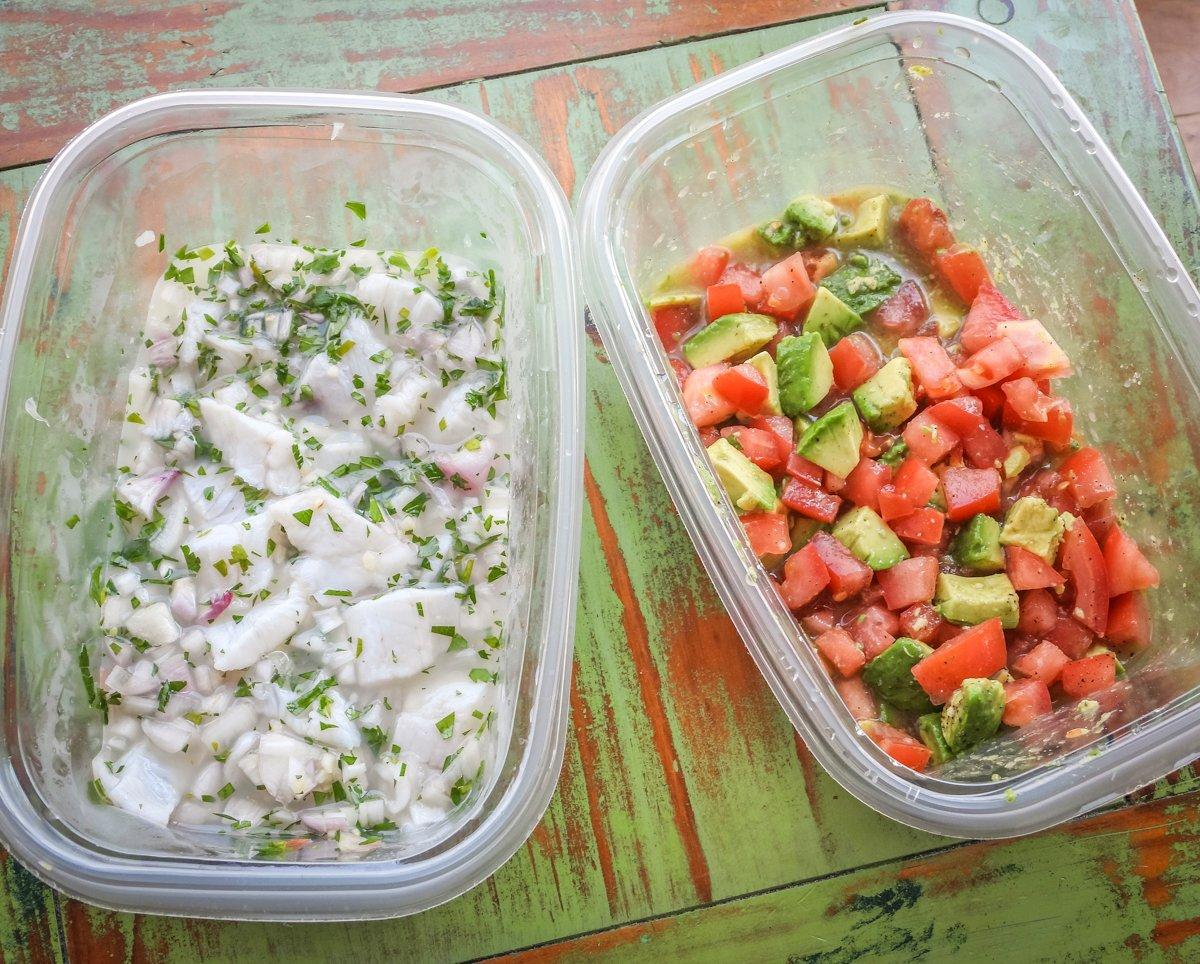 Refrigerate or place in cooler. After the fish has marinated for at least 1 to 2 hours, blend the contents of both containers. Serve with crackers, tortillas, chips or toast. Eat while cold and keep any leftovers in the cooler on ice.