Bear Ham Crostini Appetizer Recipe
One of the great things about curing a bear shoulder or ham is all the leftovers that can be used for other recipes. These crostini are a perfect way to introduce bear meat to friends and family who have never tried it.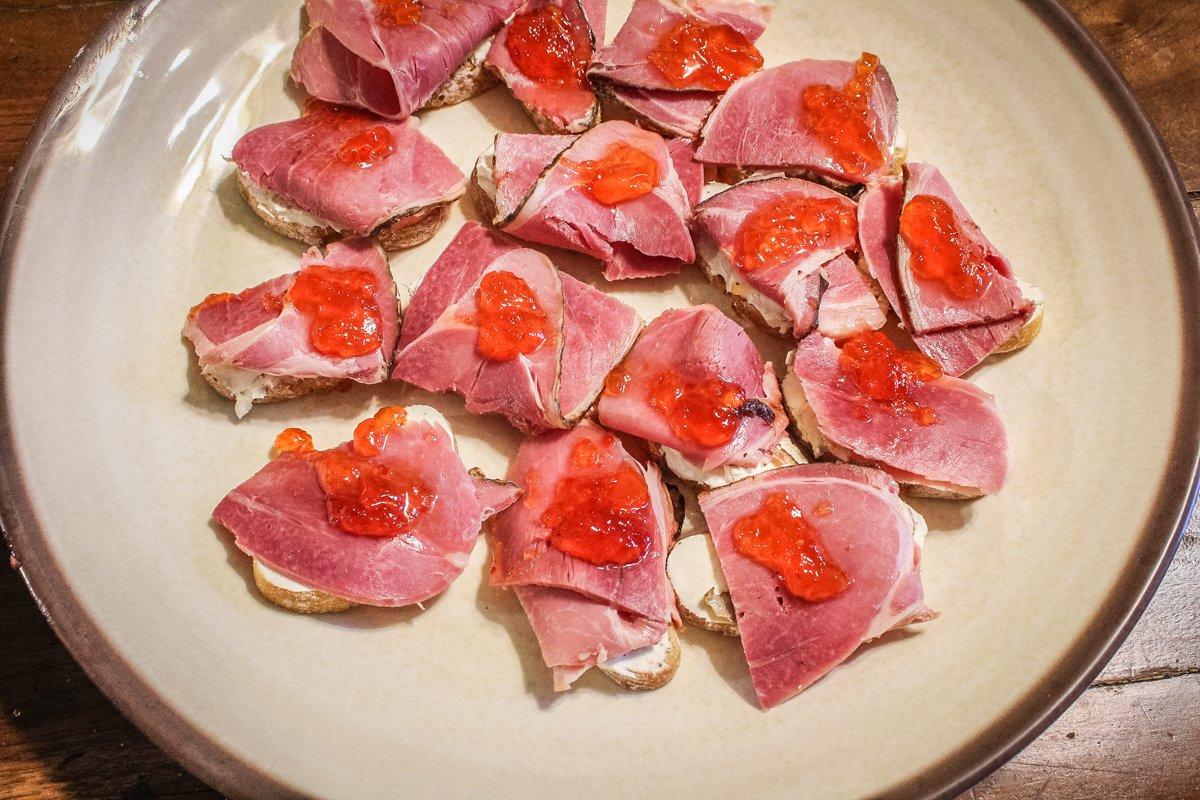 We use our Magic Chef Realtree Meat Slicer to get thin, uniform slices of bear ham to top the crostini.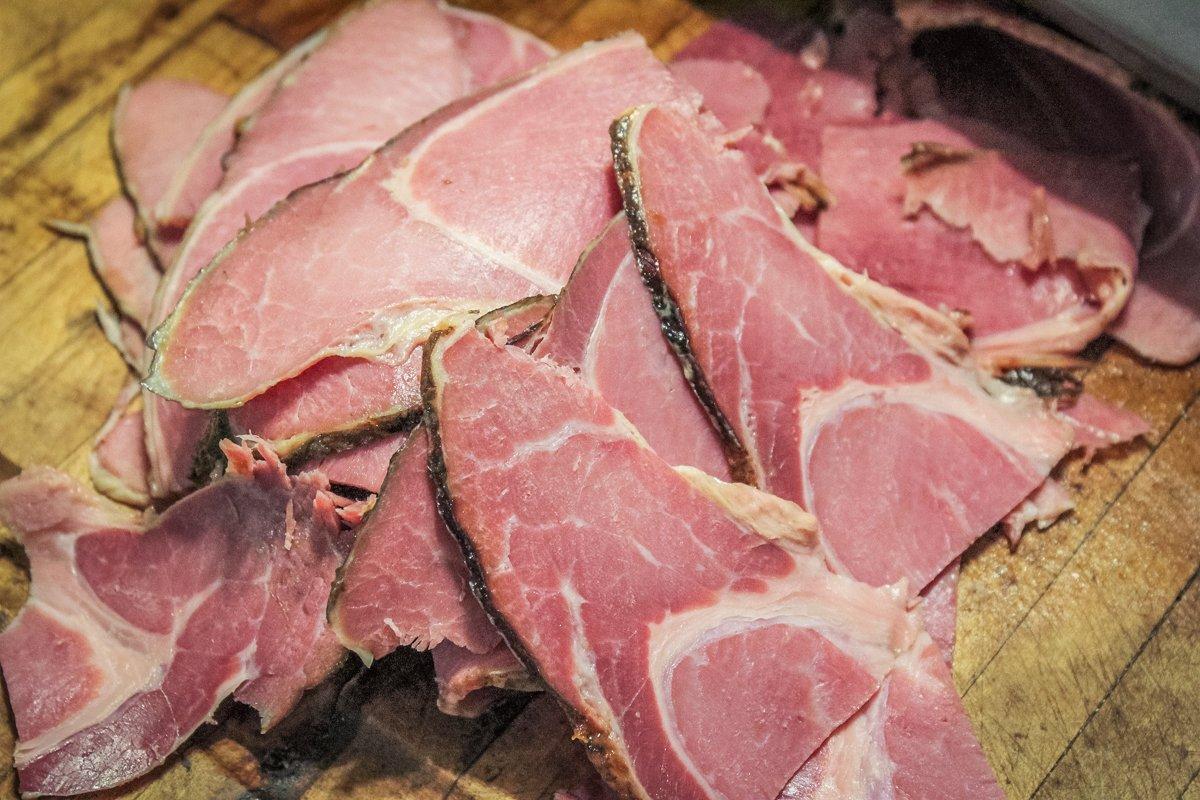 One of the best things about this one is how quickly it goes together. While the thin slices of ciabatta or French bread toast, mix the Cavender's Greek Seasoning into the softened cream cheese. From there, it only takes a few minutes to put the crostini together, perfect for unexpected company.
Ingredients
1 pound of cured bear ham, thinly sliced
1 loaf ciabatta or French bread, thinly sliced
1 block of cream cheese, softened
2 teaspoons Cavender's Greek Seasoning
1 jar red pepper jelly
Cooking Instructions
Start by slicing the bread into 1/4-inch-thick slices. Toast lightly. Mix the two teaspoons of Greek Seasoning into the softened cream cheese.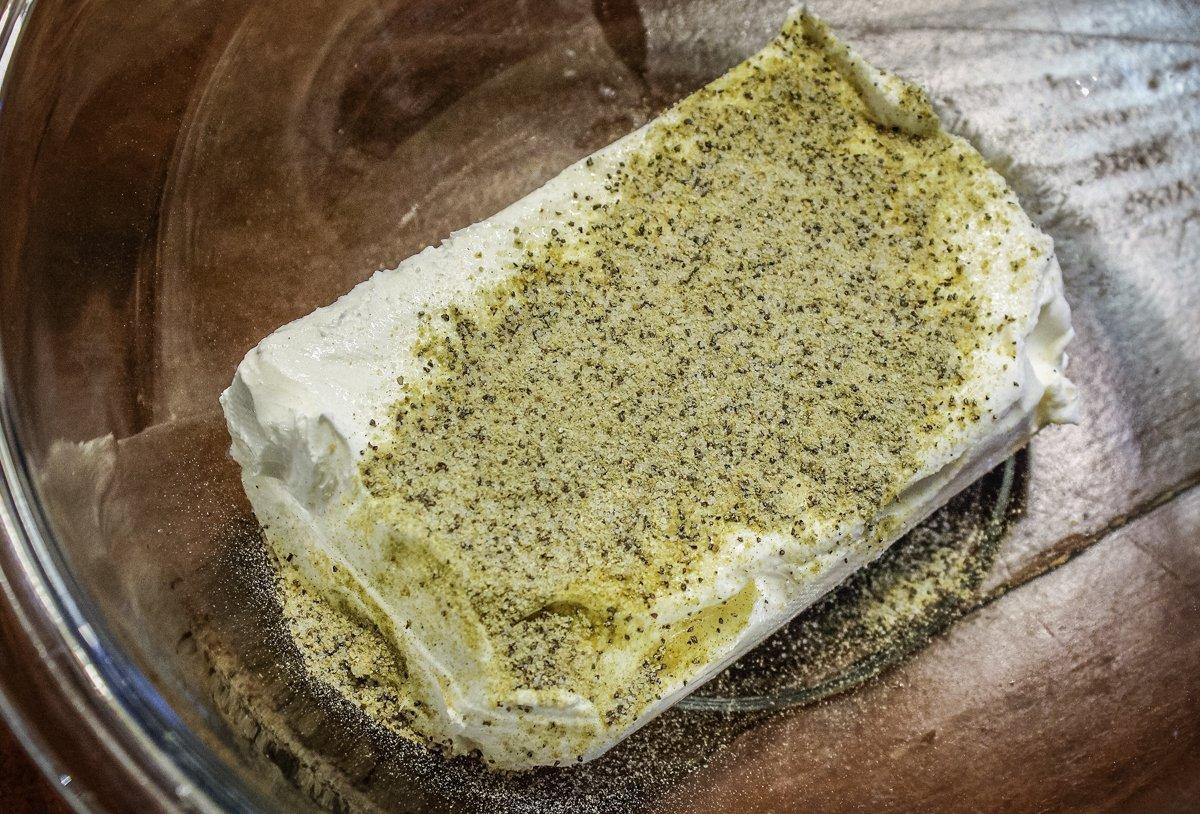 Top each piece with a slice of ham and a dollop of red pepper jelly.