I found myself with some leftover beaver hindquarter the other day. I had spent the cool morning outside on a late season squirrel hunt. As I thought about what to do with the boned-out beaver, my cold bones told me it was a good day for gumbo.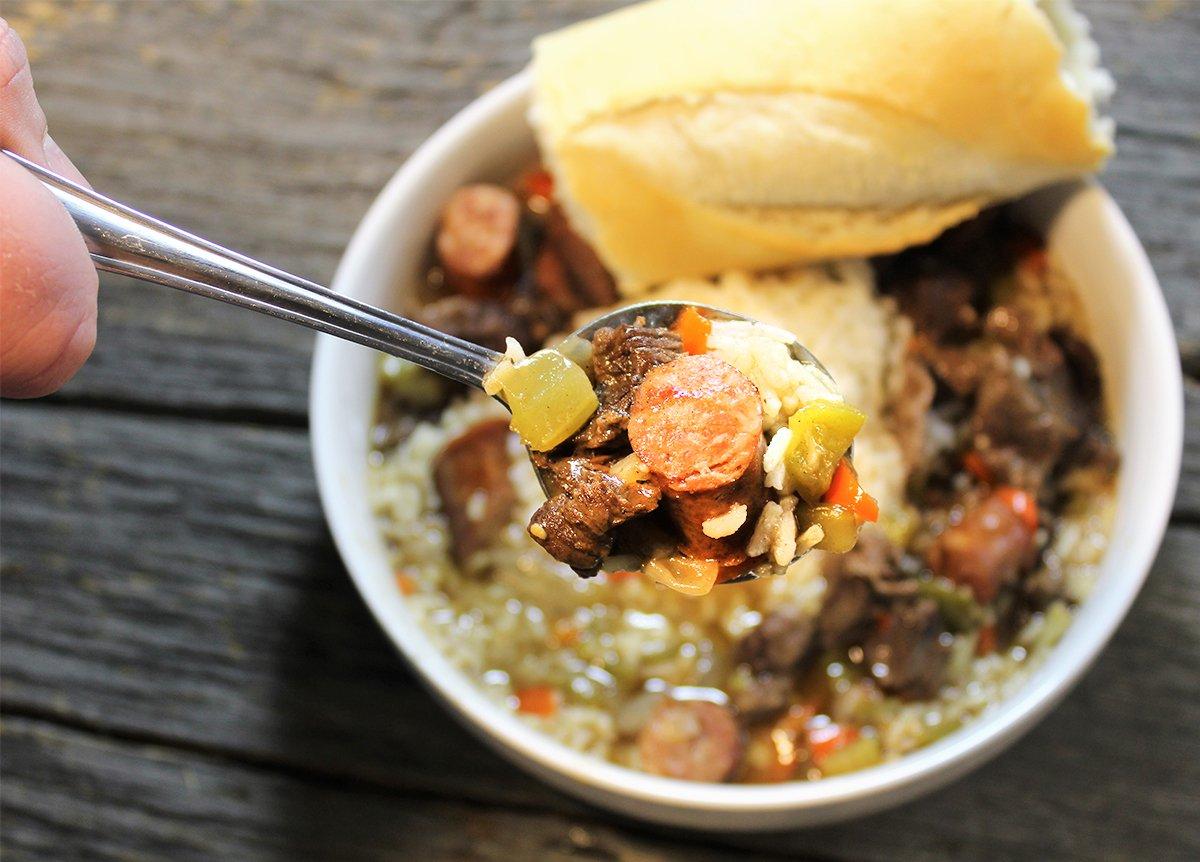 I like a little spice to my gumbo, so I use a good hot smoked sausage and toss in some Realtree Cajun Seasoning from Realtreecamographics.com. If you want it even hotter, add a few dashes of your favorite hot sauce. I leave the sauce out of the gumbo and serve it on the table for anyone who wishes to add it. To make the gumbo a meal, serve it over a scoop of white rice and add a hunk of crusty French bread to sop up the broth.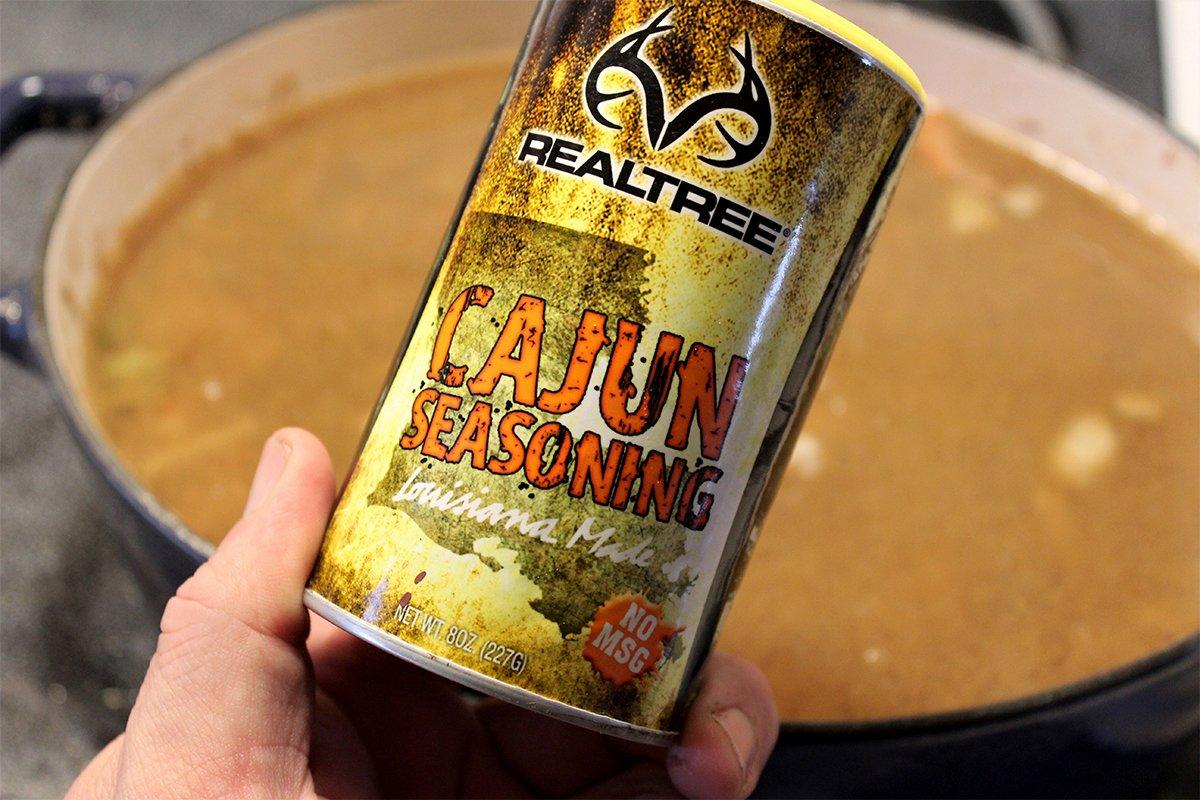 Ingredients
One boned out beaver hindquarter, cut into 1 inch cubes, about 2.5 pounds
1 pound of your favorite spicy smoked sausage, cut into ¾ inch slices
2 bell peppers, diced
2 stalks celery, diced
Two medium white onions, diced
3/4 cup peanut or vegetable oil
1 cup seasoned flour
2 tablespoons Realtree Cajun Seasoning
2 bay leaves
2 teaspoons file gumbo powder (available in the spice section of your local grocery)
2 cloves garlic, minced
1 teaspoon tomato paste
Salt and pepper
2 quarts water
1-quart chicken stock
Cooking Instructions
Start by seasoning the boned-out beaver meat well with salt and pepper. Heat the oil over medium-high heat. Brown the beaver meat in batches, stirring and flipping until all sides are deep golden brown and slightly crisp.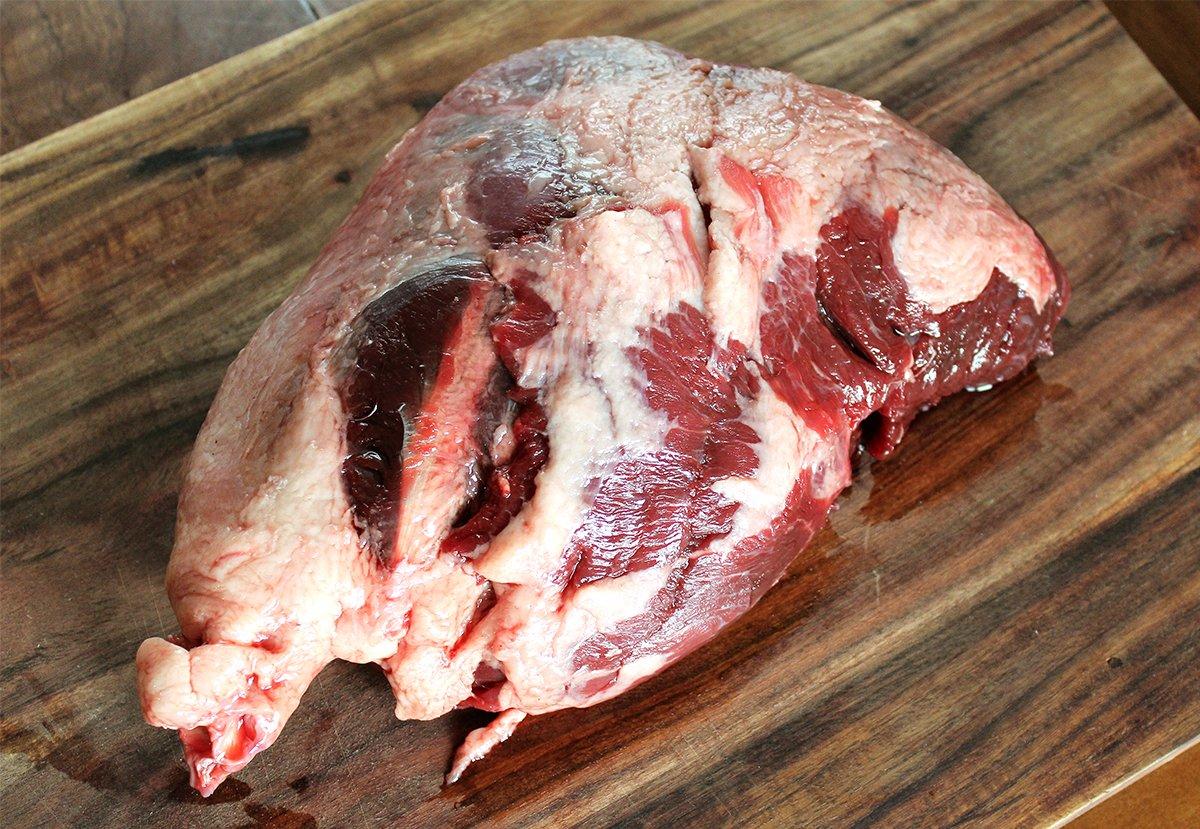 Move the browned meat to a warm platter and add the flour to the oil. Stir to coat the grains of the flour in oil. Reduce the heat to medium and keep stirring. The flour will quickly go from white to toasted almond color. Keep stirring. As the roux darkens, the texture will change, going from grainy to smooth. When the roux is slightly darker than smooth peanut butter (15-20 minutes) add the diced vegetables. Stir to coat everything well with the browned roux. Continue cooking, stirring constantly, until the vegetables begin to soften. Return the browned beaver meat to the pot. Add the sausage and garlic. Stir well.
Pour in water and chicken stock. Add the Cajun seasoning and file gumbo and tomato paste. Turn the heat up and bring the gumbo to a simmer. Reduce heat, cover the pot, and simmer for at least two hours.
To serve, spoon some cooked white rice into a bowl and ladle over the gumbo. Eat it with a chunk of crusty French bread to sop up the juice.