Blackberry Lemonade Punch Recipe
What's more refreshing on a hot summer evening than a glass of ice cold, freshly squeezed sparkling lemonade? Not much.
We like to make a big pitcher anytime we have a summer get-together, a crab boil or a backyard barbecue. This time of the year, we kick our basic lemonade recipe up a bit with freshly picked blackberries.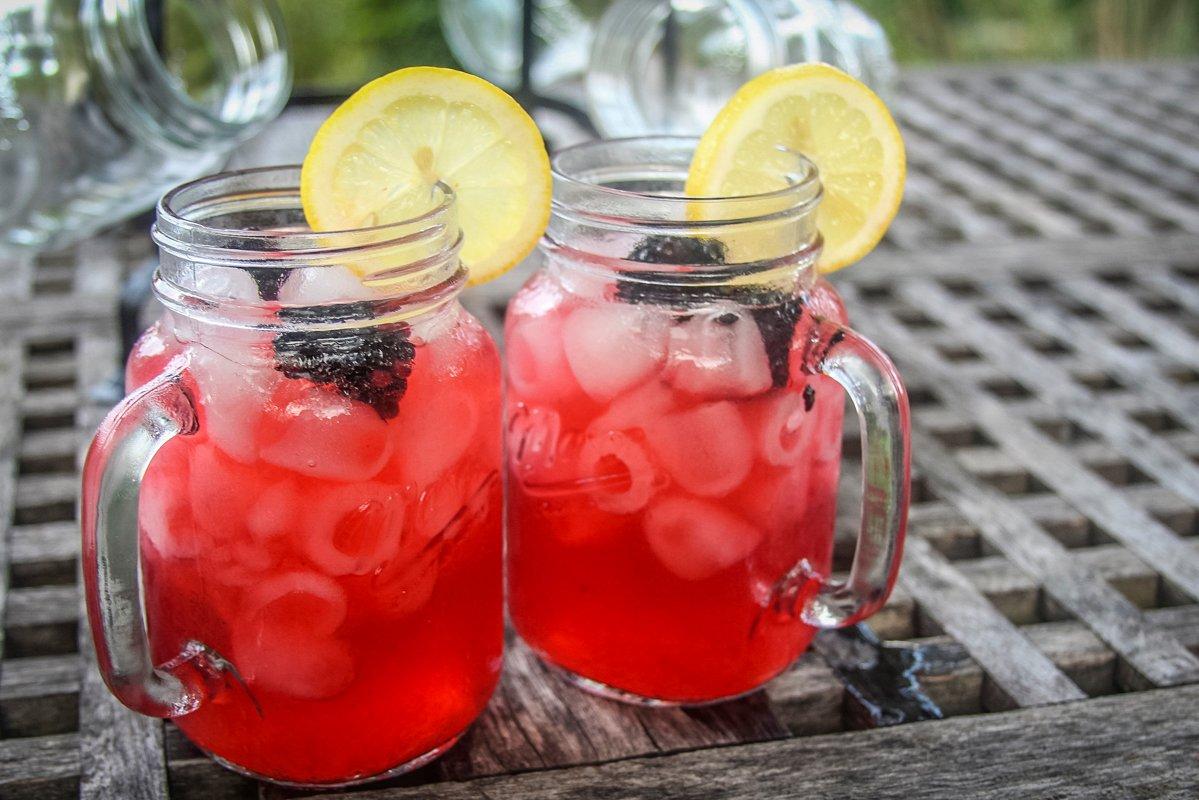 If you are serving this punch to all ages, stick with the Sprite. But If you happen to be serving an adult-only crowd, try replacing the Sprite with a bottle of your favorite prosecco or other sparkling wine or Champagne. Or you can stick with the Sprite and add 1 cup of your favorite spirit to the mix. Good ones include silver tequila, vodka, moonshine, or, my favorite, bourbon.
Ingredients
Blackberry Puree
2 cups blackberries, plus a few for garnish
1/2 cup sugar
Lemonade
Juice from 10 lemons
2 whole lemons, sliced
10 cups water
Simple syrup (made by heating 1 1/2 cups of water with 1 1/2 cups sugar until sugar has dissolved)
2-liter bottle of Sprite or your favorite lemon-lime soda
Add-ins and options: Replace soda with a full bottle of prosecco or other sparkling wine, or
leave the soda in and add 1 cup of your favorite spirit like tequila, vodka or bourbon.
Cooking Instructions
Start by making the simple syrup. In a medium saucepan, heat 1.5 cups of water and 1.5 cups of sugar to a simmer. Stir to dissolve sugar. Remove from heat and let cool completely.
While the simple syrup cools, make the blackberry puree by adding 2 cups of blackberries and 1/2 cup of white sugar to a food processor. Puree until smooth.
Line a wire mesh strainer with cheesecloth and position it over a clean bowl. Pour in the blackberry puree. Use a rubber spatula or the back of a wooden spoon to press the blackberry juice through the cheesecloth and screen, leaving the seeds and pulp behind to discard. Save the blackberry juice.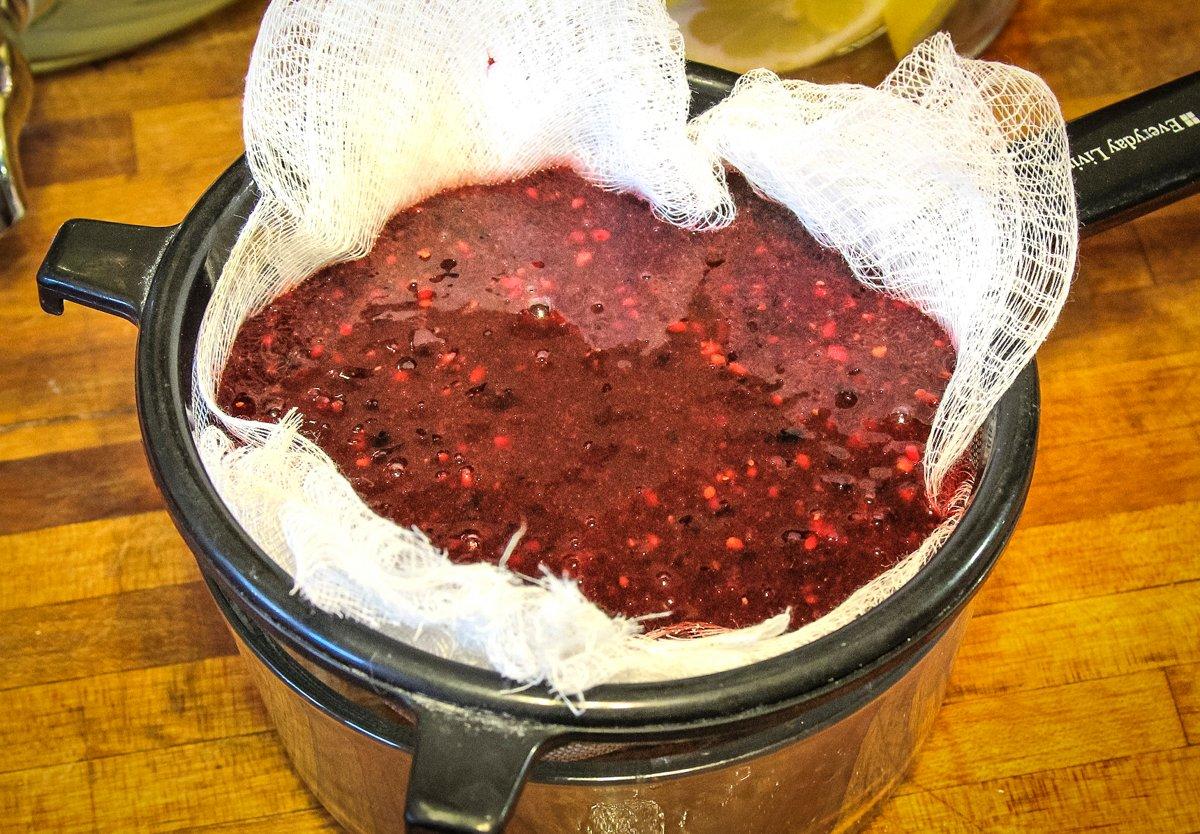 Juice 10 lemons, making sure to strain out any seeds. Slice the remaining two lemons into thin slices. Set the slices aside.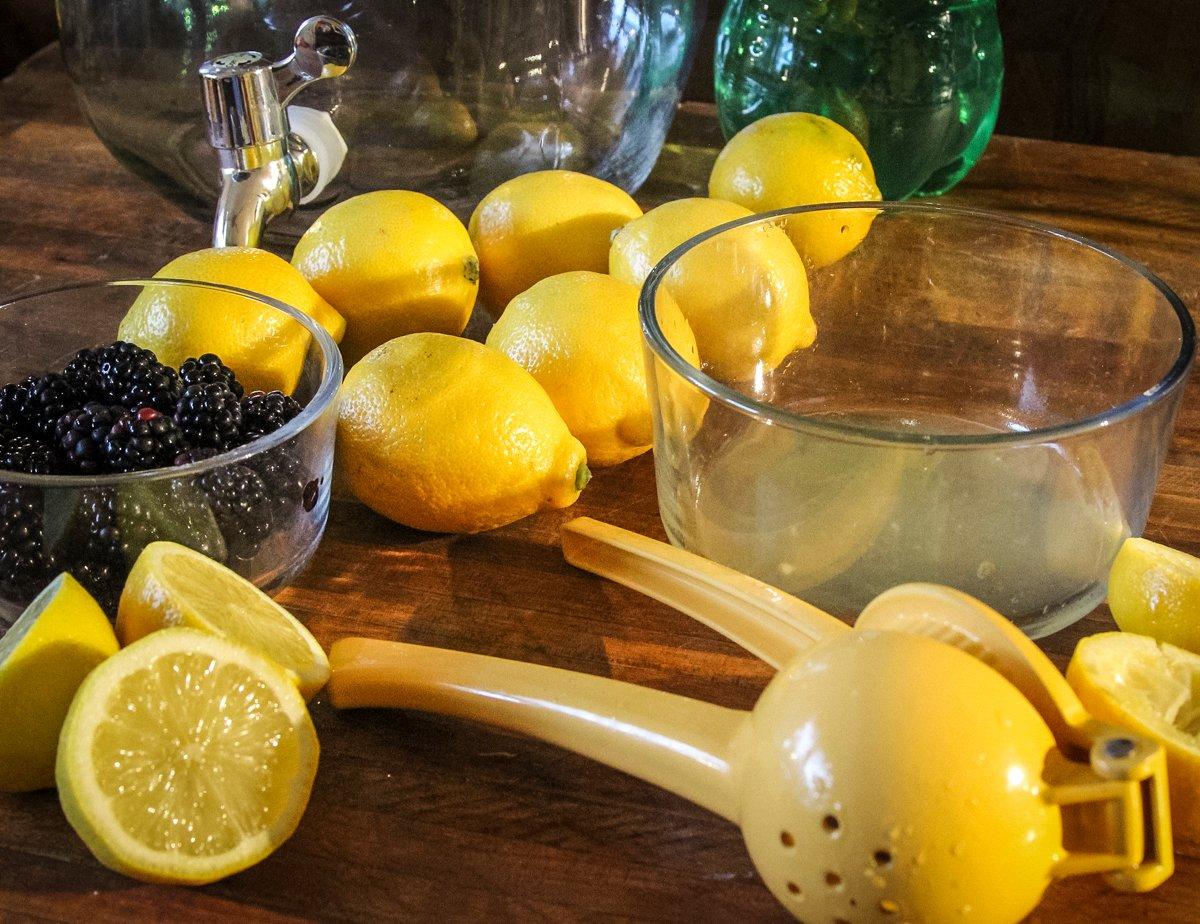 In a large (2 gallon or greater) pitcher, add the lemon juice, simple syrup, blackberry juice, and water. Stir well to blend. This step can be done up to a few days in advance. Just refrigerate the mixture until ready to serve.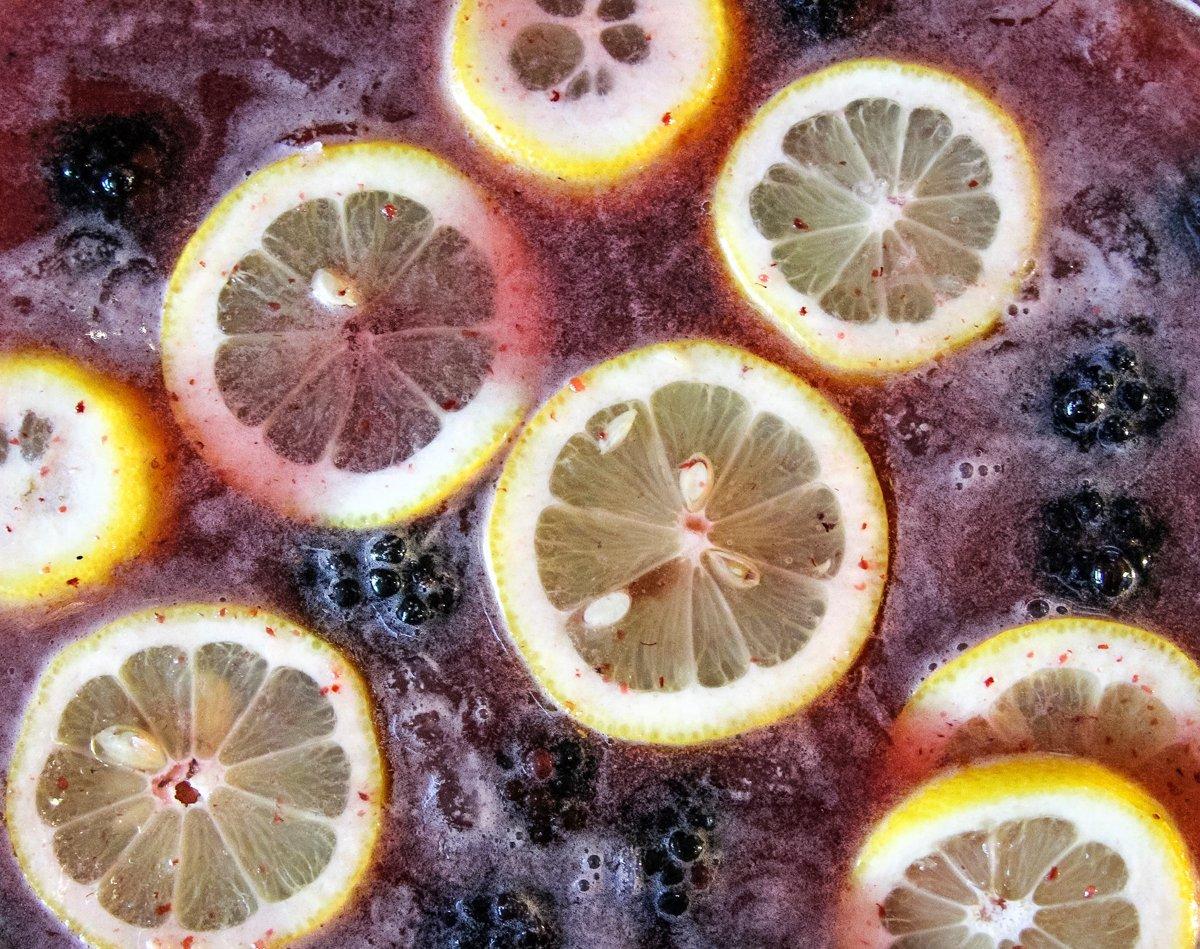 Just before serving, add the lemon-lime soda, sliced lemons, and a handful of whole blackberries for garnish. You can add up to 3 cups of ice to the mixture without overly diluting the flavor.