Breakfast Sausage Seasoned Backstrap and Eggs
I'm a big fan of breakfast sausage. I'm also a big fan of grilled backstrap. So why not coat a backstrap with a breakfast sausage seasoning recipe and serve it up over some eggs and hash browns for a meal that works any time of the day? Yeah, it sounded good to me, too.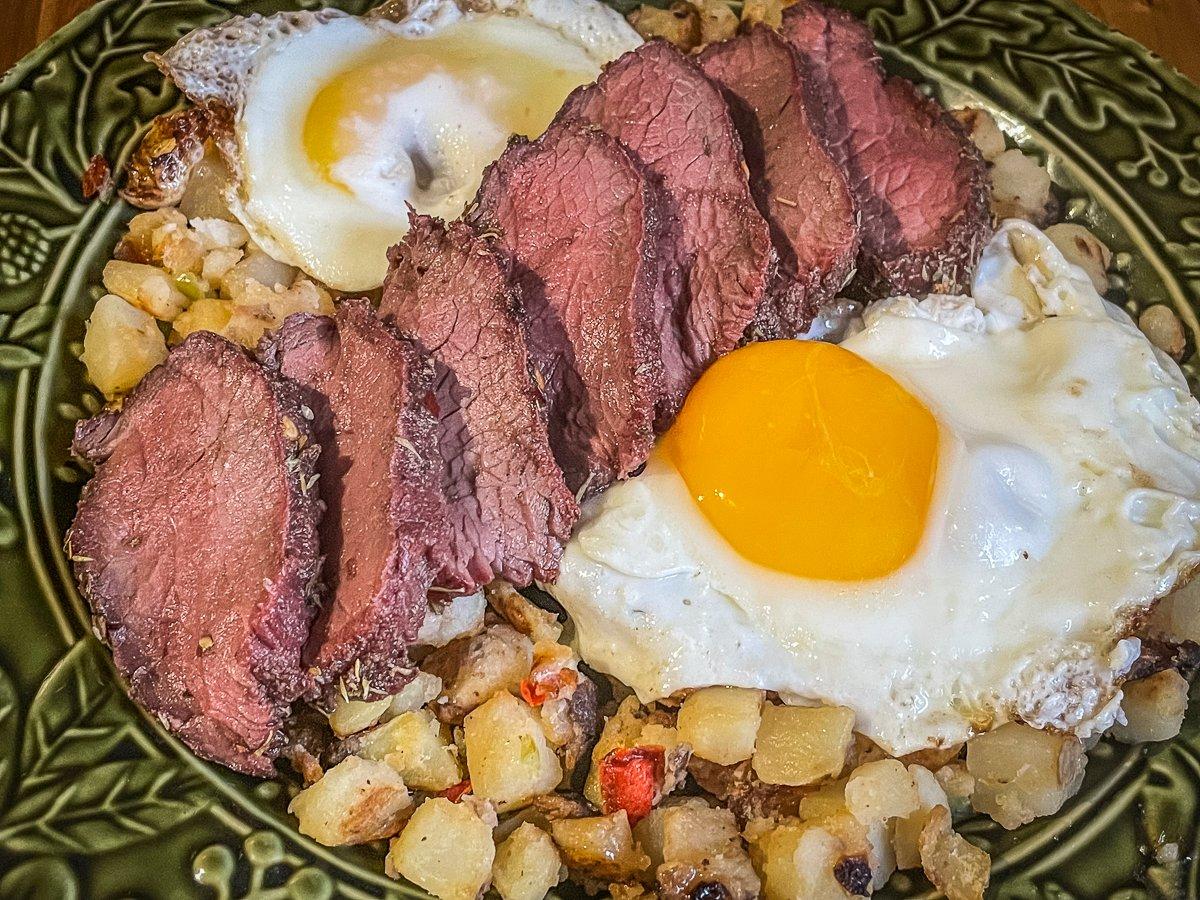 Ingredients
1-1 ½ pound backstrap roast
6-8 eggs, fried to your liking
28 ounces frozen hash browns with peppers and onions
Rub
2 teaspoons salt
1 ½ teaspoons ground sage
1 teaspoon parsley flakes
1 teaspoon ground black pepper
½ teaspoon dried thyme
½ teaspoon red pepper flakes
Cooking Instructions
Mix the sausage seasoning ingredients.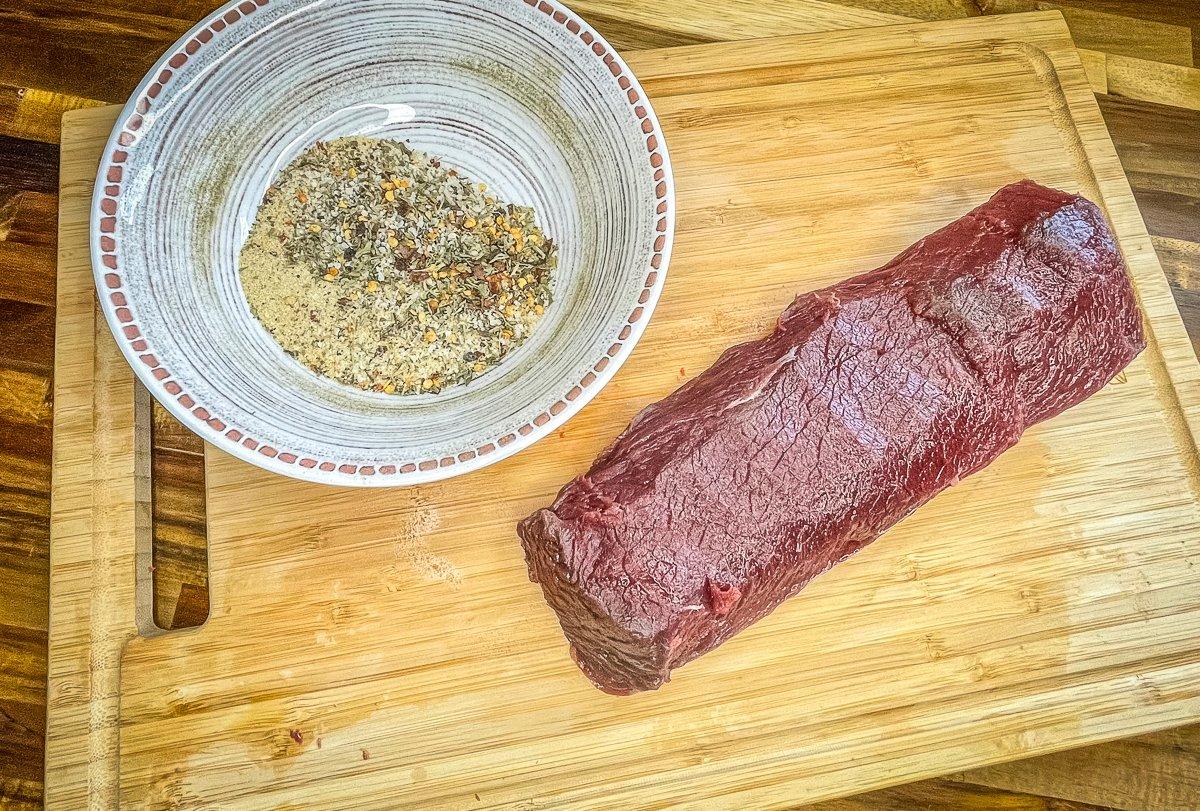 Grill at 350 degrees to your desired doneness level. Allow the backstrap to rest before slicing.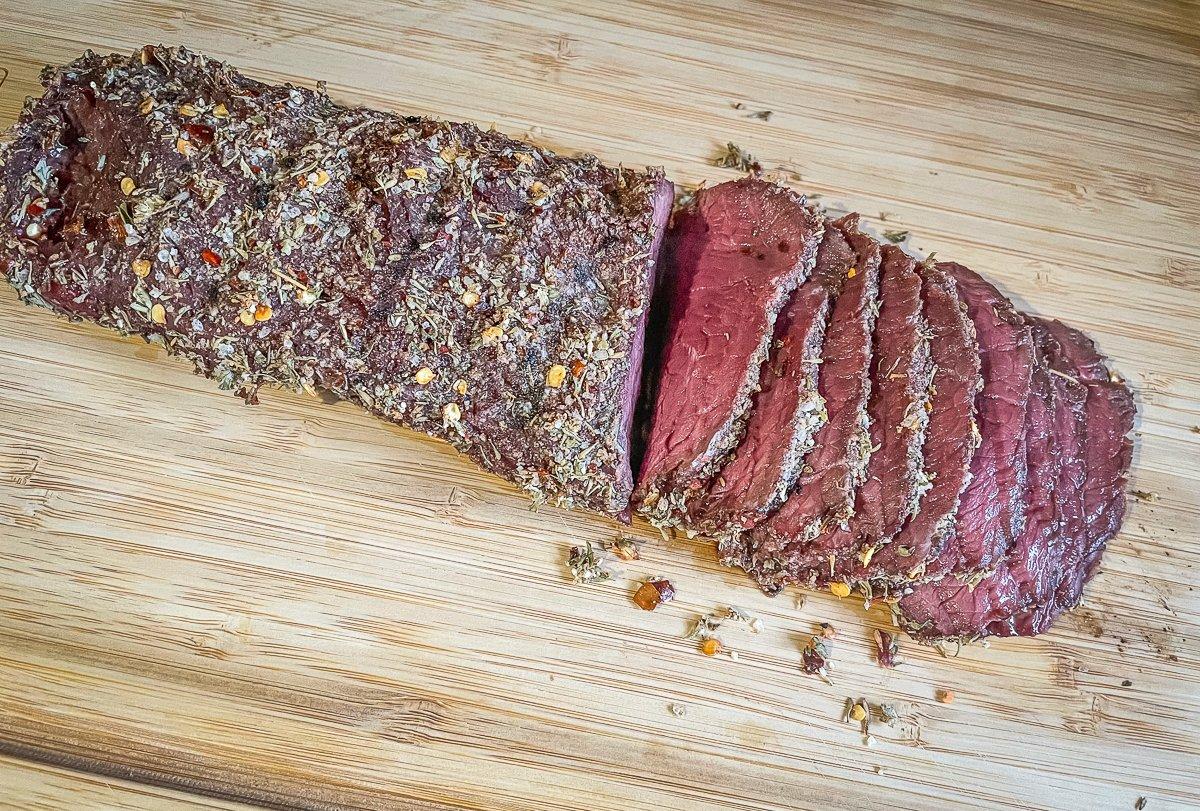 While the grill preheats and the backstrap cooks, prepare a bag of frozen hash browns according to directions. Fry the eggs to your preferred doneness level. To plate, start with hash browns, top with fried eggs, then layer on the sliced backstrap.