Squirrel season is in again here in Kentucky and my youngest son Potroast is working hard to fill the freezer with bushytails. Fried squirrel has always been a family favorite. Spicy Buffalo wings are a hit as well. Here lately, we have been combining the two. Fry the squirrel like you normally would, but then toss it in a bowl to coat with Buffalo wing sauce before serving.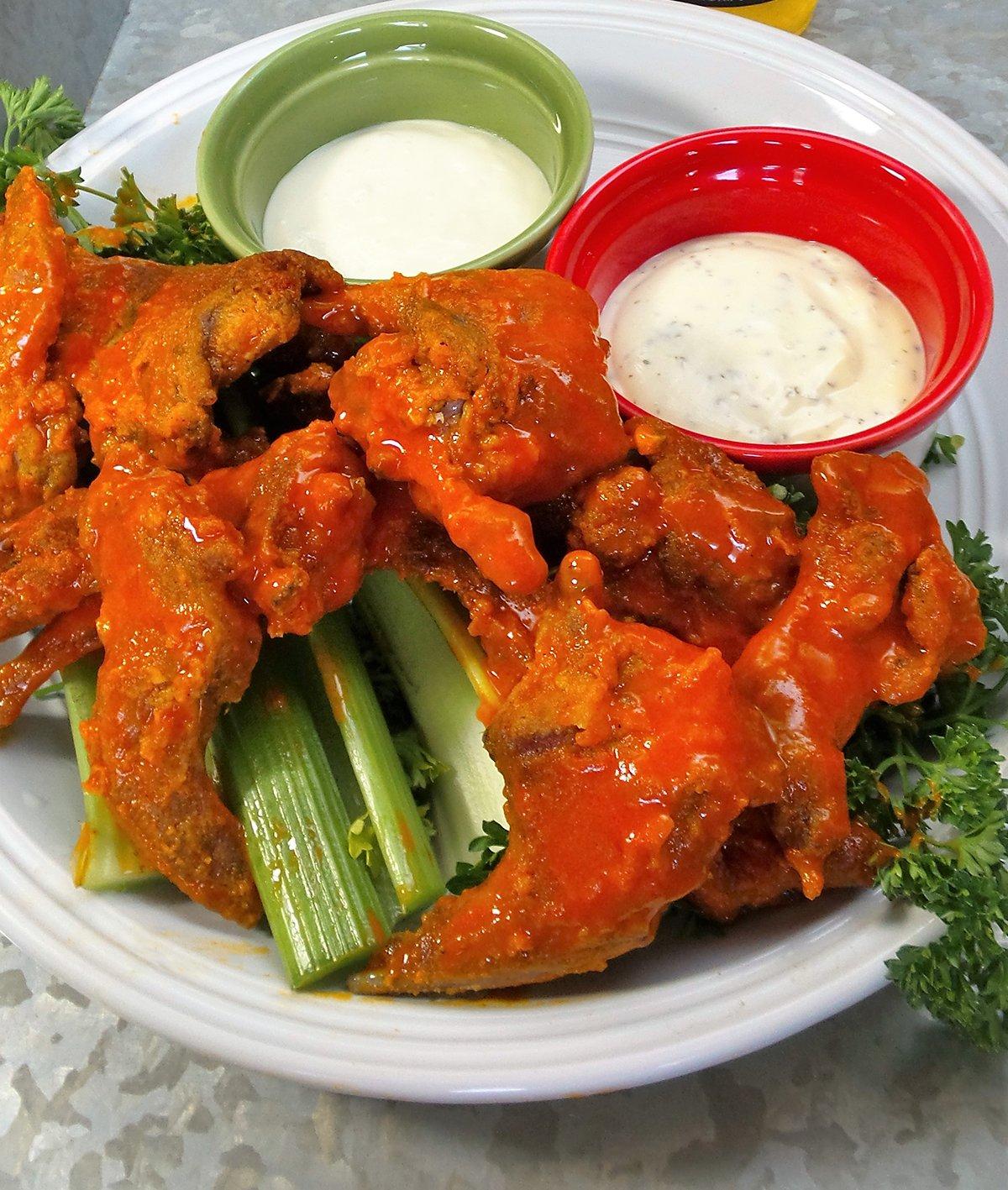 Ingredients
2 squirrels, skinned and quartered
2 cups Kentucky Kernal Seasoned Flour
Vegetable oil or shortening to fill skillet ¼ inch deep
Sauce
2/3 cup hot pepper sauce (such as Frank's RedHot®)
1/2 cup cold butter
2 tablespoons white vinegar
1/4 teaspoon Worcestershire sauce
1/4 teaspoon cayenne pepper
1/8 teaspoon garlic powder
salt to taste
Cooking Instructions
Clean squirrels and break down into four legs and back section. Roll each piece in seasoned flour and set aside to rest and allow the crust to set.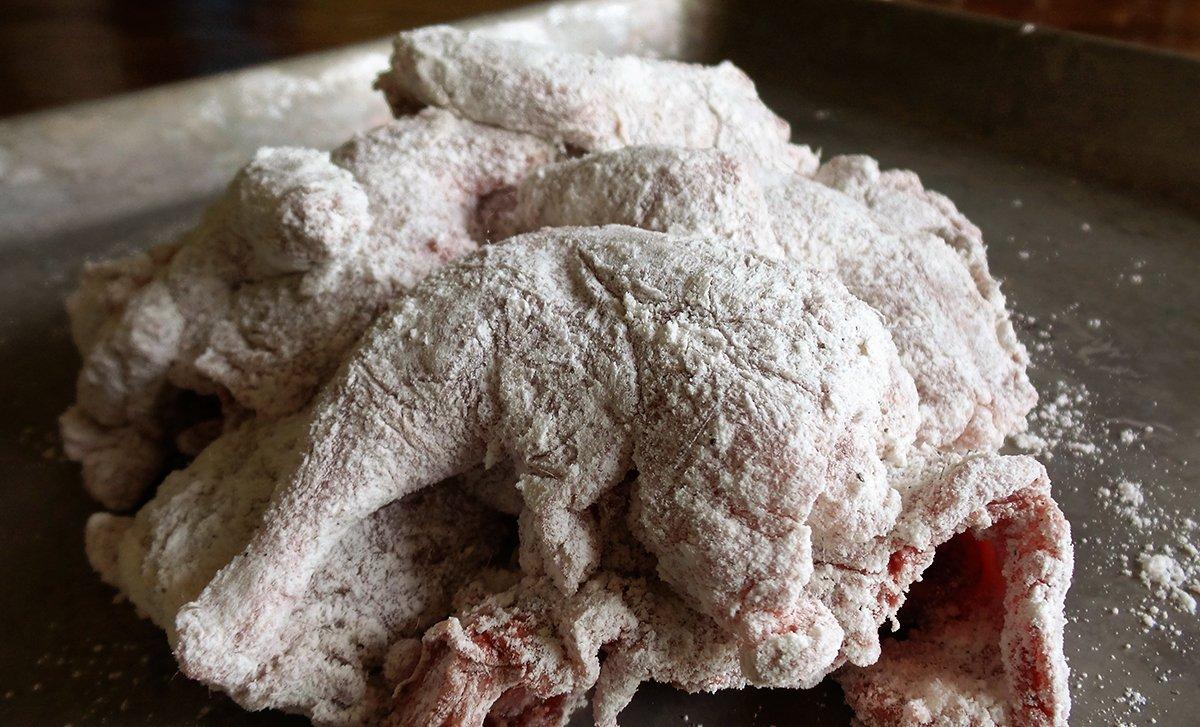 Remove the lid and continue to fry the squirrel an additional five minutes per side or until the crust is set and crispy. Remove squirrel from pan and drain on a paper towel-lined sheet pan or platter. Once all the squirrel has cooked, place the pieces in a bowl with a tight-fitting lid. Pour over the Buffalo sauce and shake to coat the pieces well.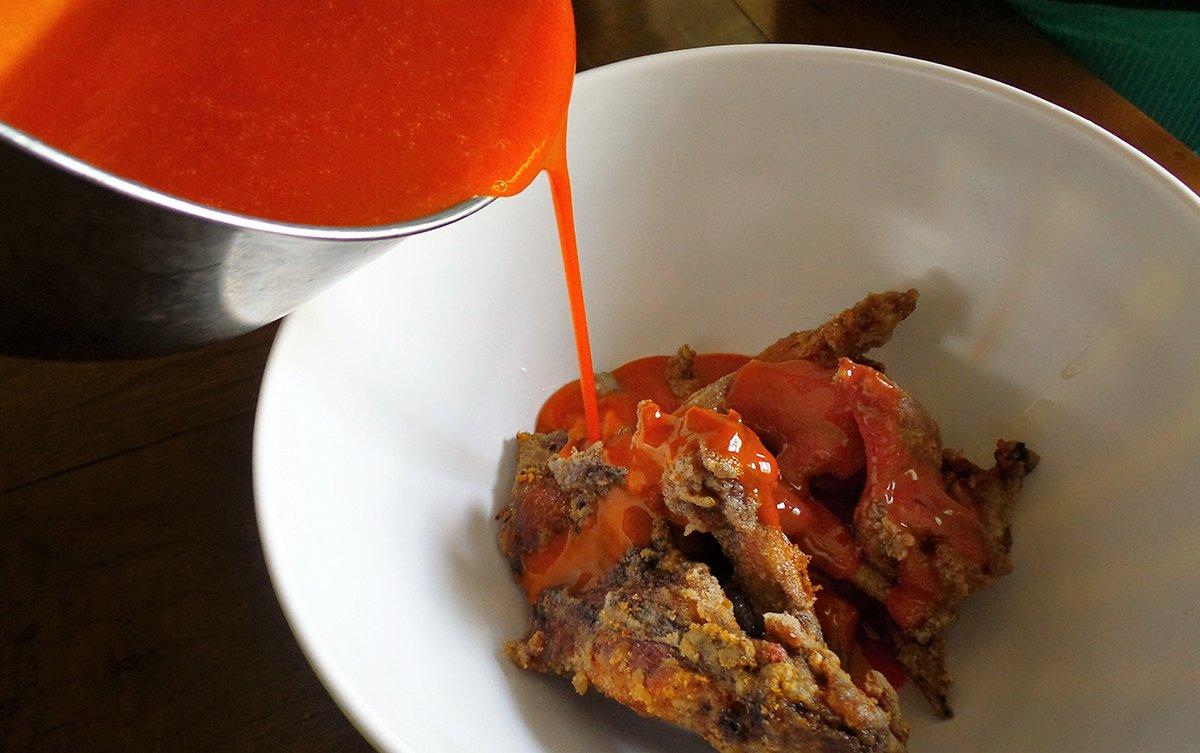 Serve the Buffalo Squirrel just like you would wings, with ranch or blue cheese for dipping and a few celery or carrot sticks.