Buttermilk Blackberry Aebleskivers
Aebleskivers are a traditional Danish dessert that dates back as far as the 17th century. Sort of a cross between a pancake and a fried doughnut, these little morsels are perfect for a modern-day dessert or breakfast.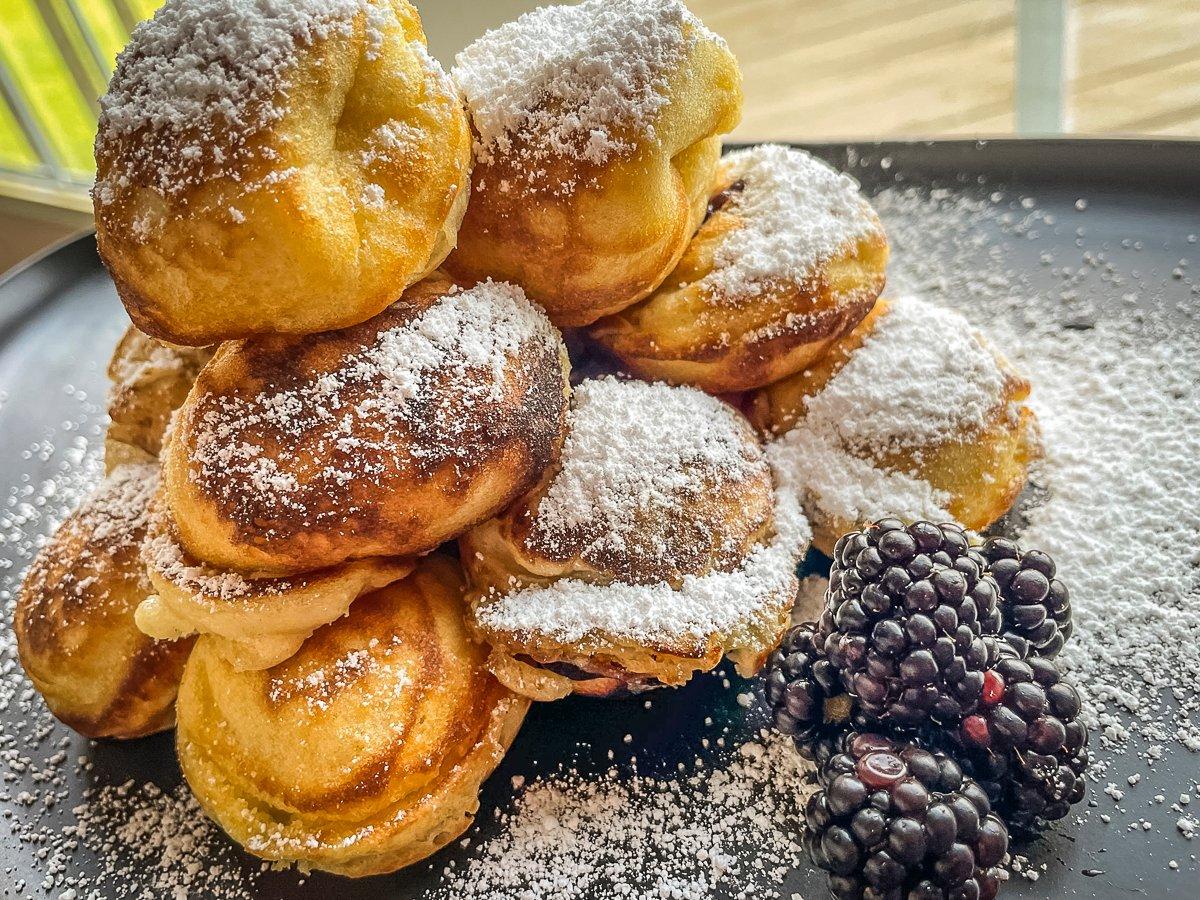 Pronounced ey-bluh-skee-wuh, these puffy pastries were traditionally filled with fruit. In fact, the Danish translation for aebleskiver is apple slice, although many modern recipes use other fruits or no fruit at all. This time of year, we take advantage of ripening wild blackberries around our farm to use as a filling.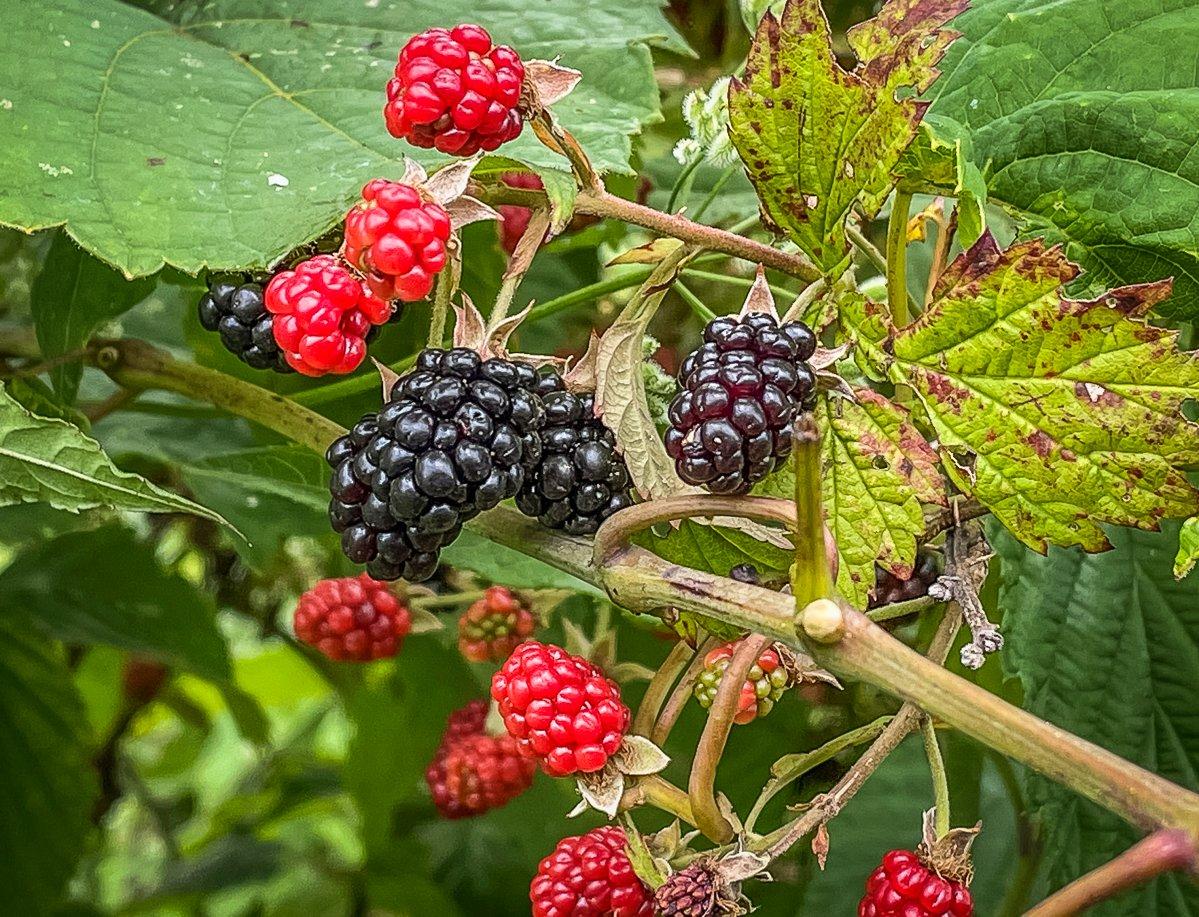 To make them, you will need a specialized aebleskiver pan. Usually cast iron, although more modern nonstick versions are available, these pans have round indentations to hold the batter. Heat the pans from the bottom on the stovetop. If your pan is cast iron, add a small amount of butter, nonstick spray, or vegetable oil to the hot pan and allow it to heat up before adding the batter.
If you buy a new aebleskiver pan, it will often come with traditional wooden skewers used to flip the pastries halfway through the cooking process. If your pan didn't come with the utensils, use chopsticks or bamboo skewers.
The traditional topping for aebleskivers is powdered sugar, but give honey or maple syrup a try as well.
Ingredients
1 cup of fresh blackberries
2 eggs
2 cups buttermilk
2 cups all-purpose flour
1 teaspoon baking powder
1 teaspoon baking soda
1/2 teaspoon salt
2 tablespoons sugar
1/4 cup melted butter
Oil, nonstick spray, or butter for cooking
Powdered sugar, honey, or maple syrup for topping
Cooking Instructions
Choose the largest and ripest berries from your picking session.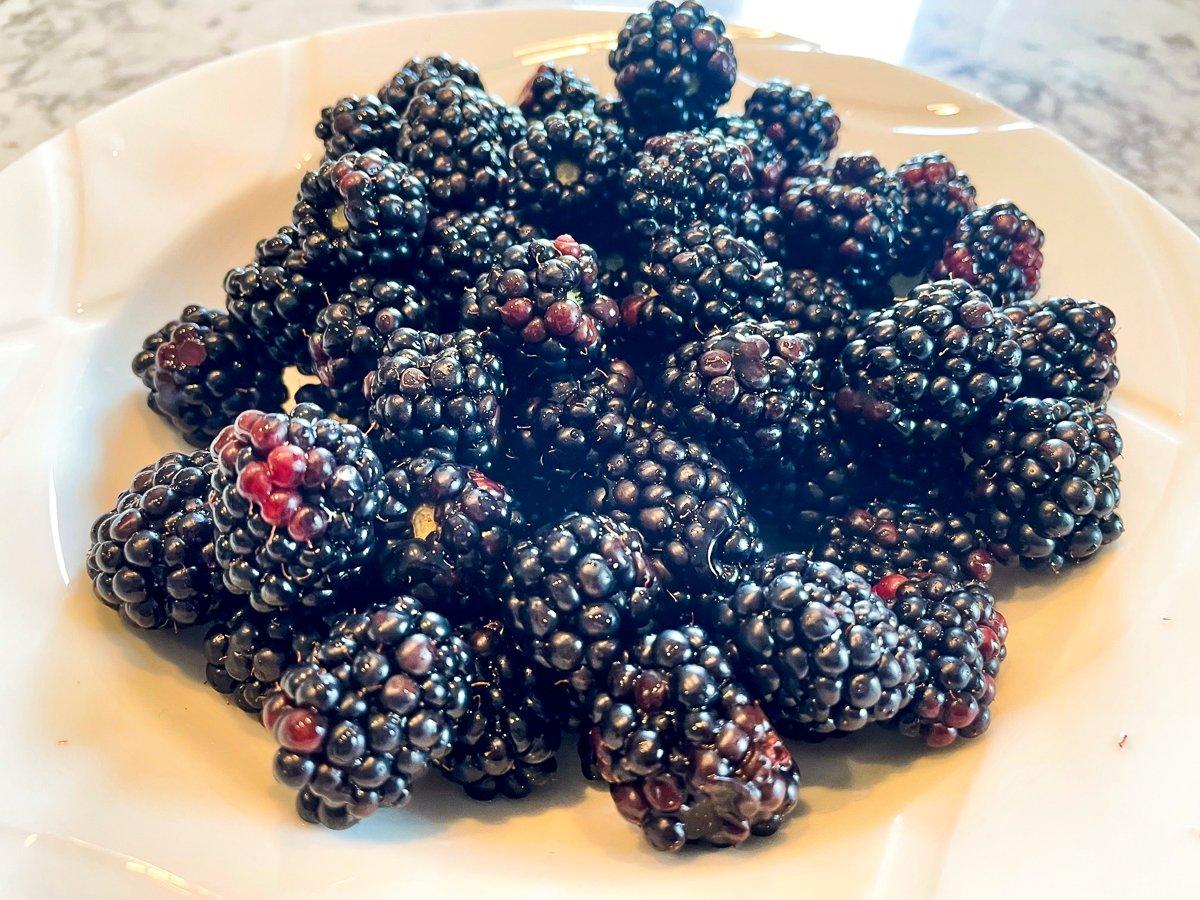 To make the batter, separate the egg yolks from the whites into separate bowls. Make certain the bowl for the whites is clean and dry, and large enough for beating the whites.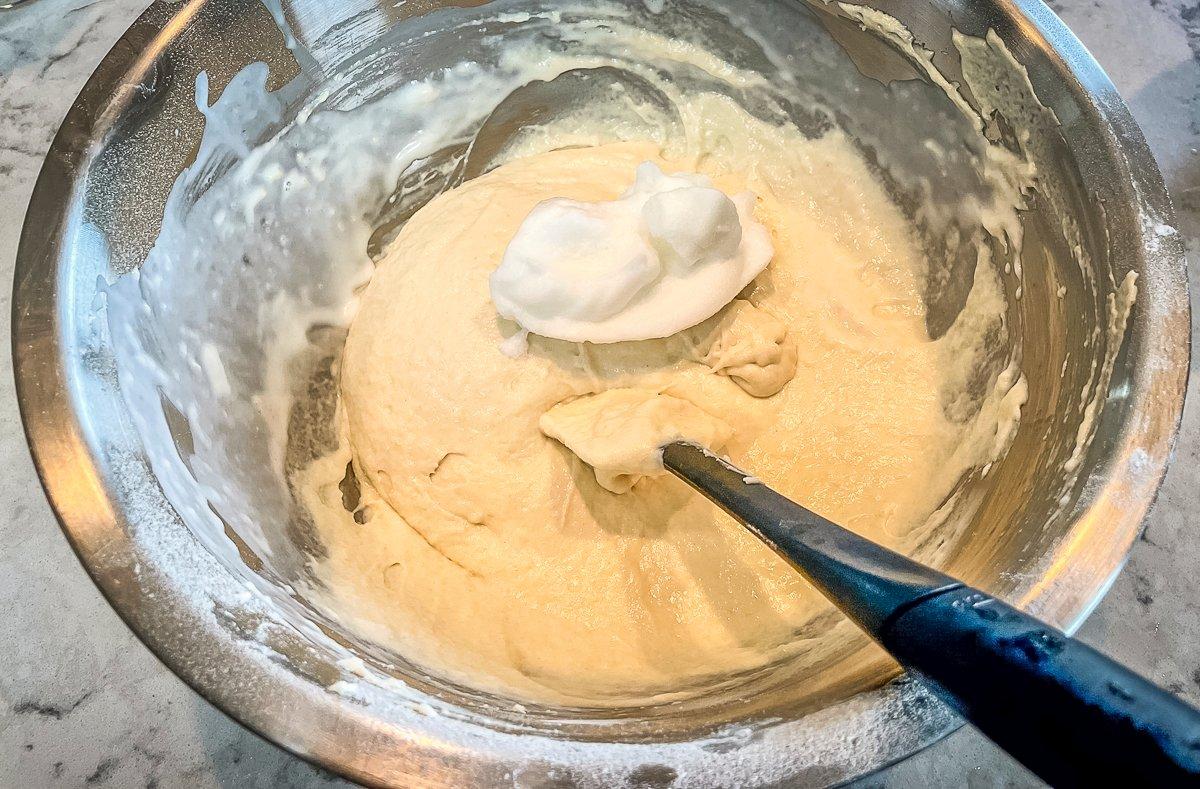 Use a hand or stand mixer to beat the egg whites until they form stiff peaks. Set them aside.
To a large bowl, add the buttermilk and egg yolks, and blend well.
Add flour, baking powder, baking soda, salt, sugar, and melted butter. Blend the batter till smooth either by hand with a whisk or with an electric mixer on low speed. Don't overwork the batter.
Gently fold in one-third of the beaten egg whites with a plastic spatula. Once the whites are fully blended, add another one-third and repeat. Add the final third, blending gently so you don't deflate the whites.
Heat your aebleskiver pan on medium-high heat on the stovetop. Once the metal is hot, add a teaspoon of oil or butter to each indentation. Once the oil or butter is hot, add 1/4 cup of batter to each indentation. Work quickly, as they take only a couple of minutes per side to cook. Once the pan is full, quickly add 2 to 3 blackberries to the center of each aebleskiver.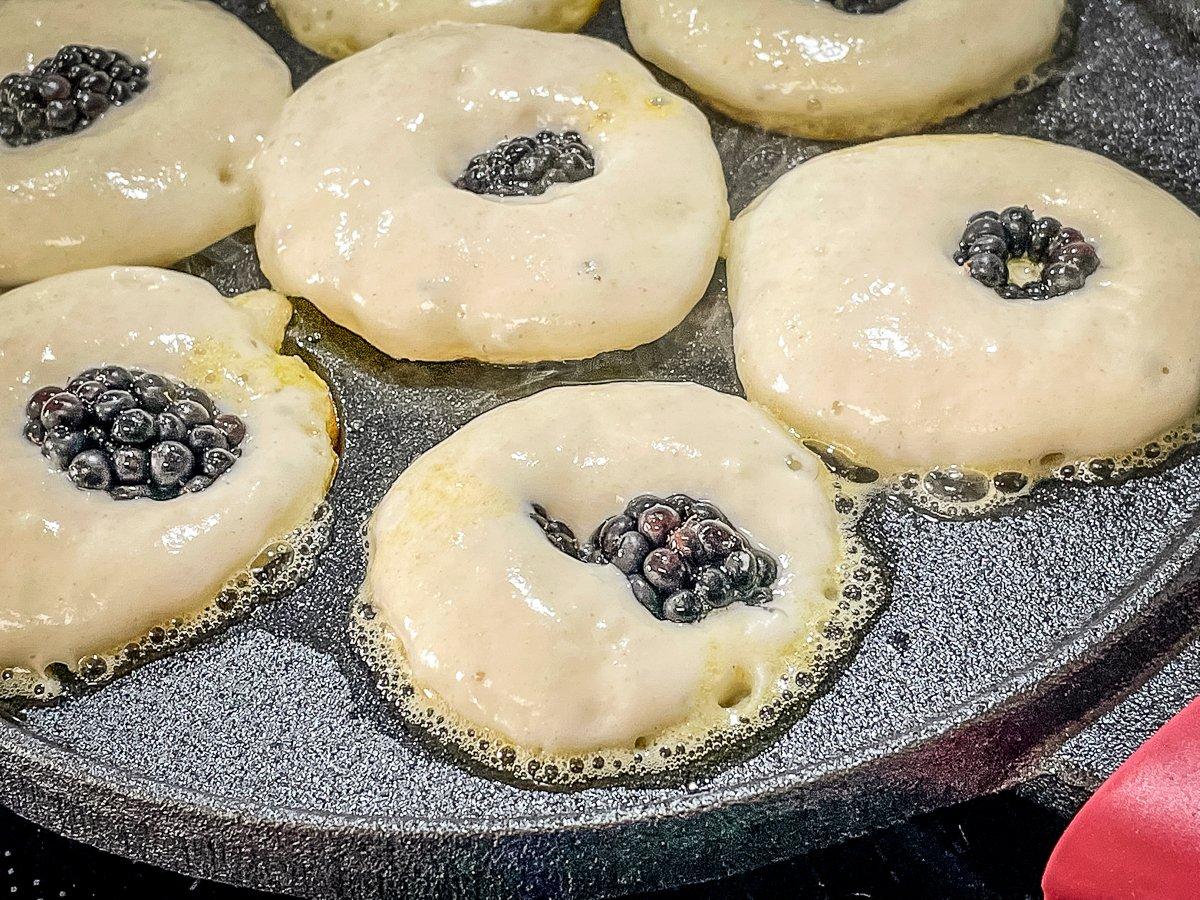 Once the aebleskiver starts to brown and bubble around the edges, use your wooden skewers to gently flip the aebleskiver in the pan so that the top browns and cooks.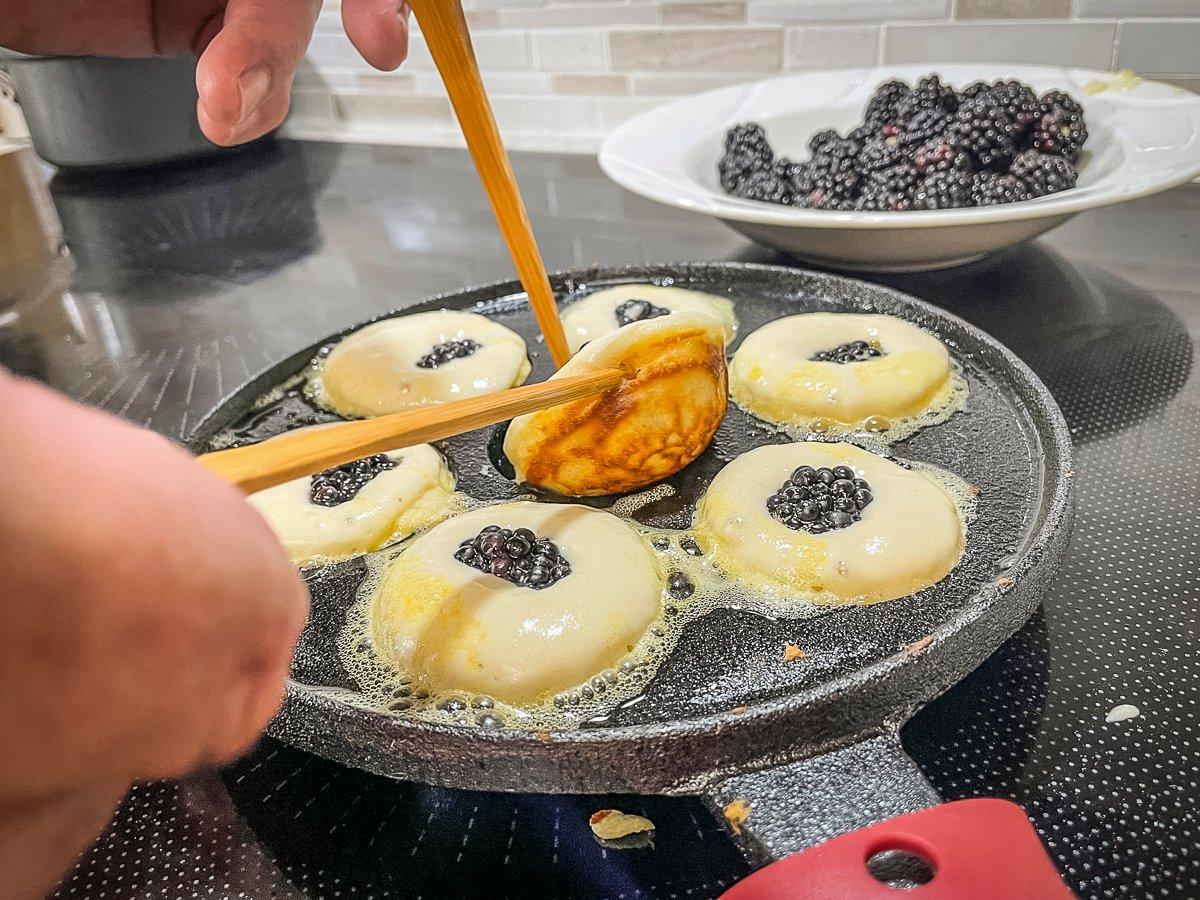 After another 1 to 2 minutes, use a skewer to poke the center of the pastry and lift it from the pan. Move the cooked aebleskivers to a paper-lined pan to drain while you continue to cook the remaining batter.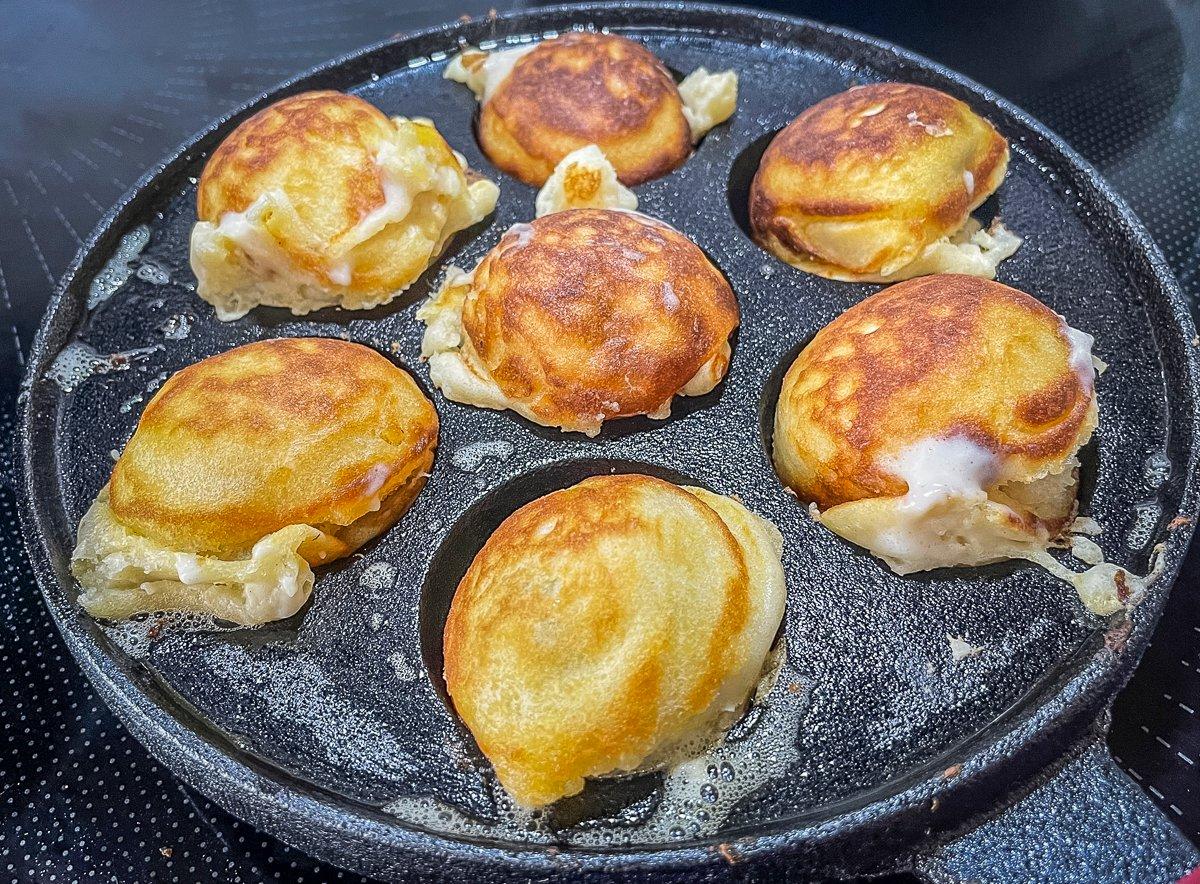 Serve warm, topped with powdered sugar or a drizzle of honey or maple syrup.