Cajun Fried Turkey Leg Etouffee
Here at Timber2Table, we're all about using every bit of our game animals. Here is an outstanding turkey leg recipe from contributor Wayne Strozyk, with photos by John Hafner.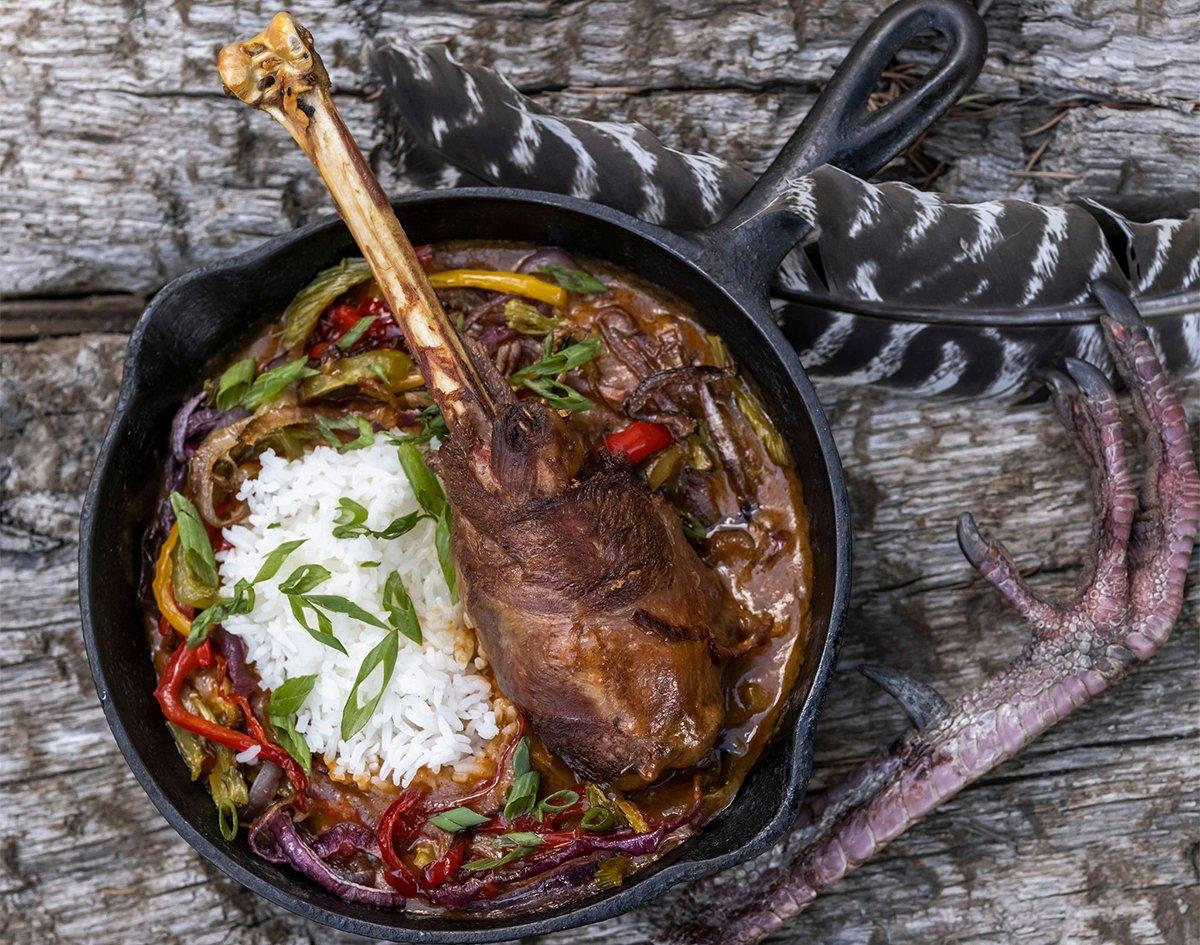 Wild turkey legs get a bad rap in plenty of hunting circles. The bottom line is legs get used a lot, so they tend to be tougher and "gamier" than other parts of the bird. As poultry parts go, the breast is king — but we're big proponents of using the whole bird and minimizing waste in the field as well as the kitchen.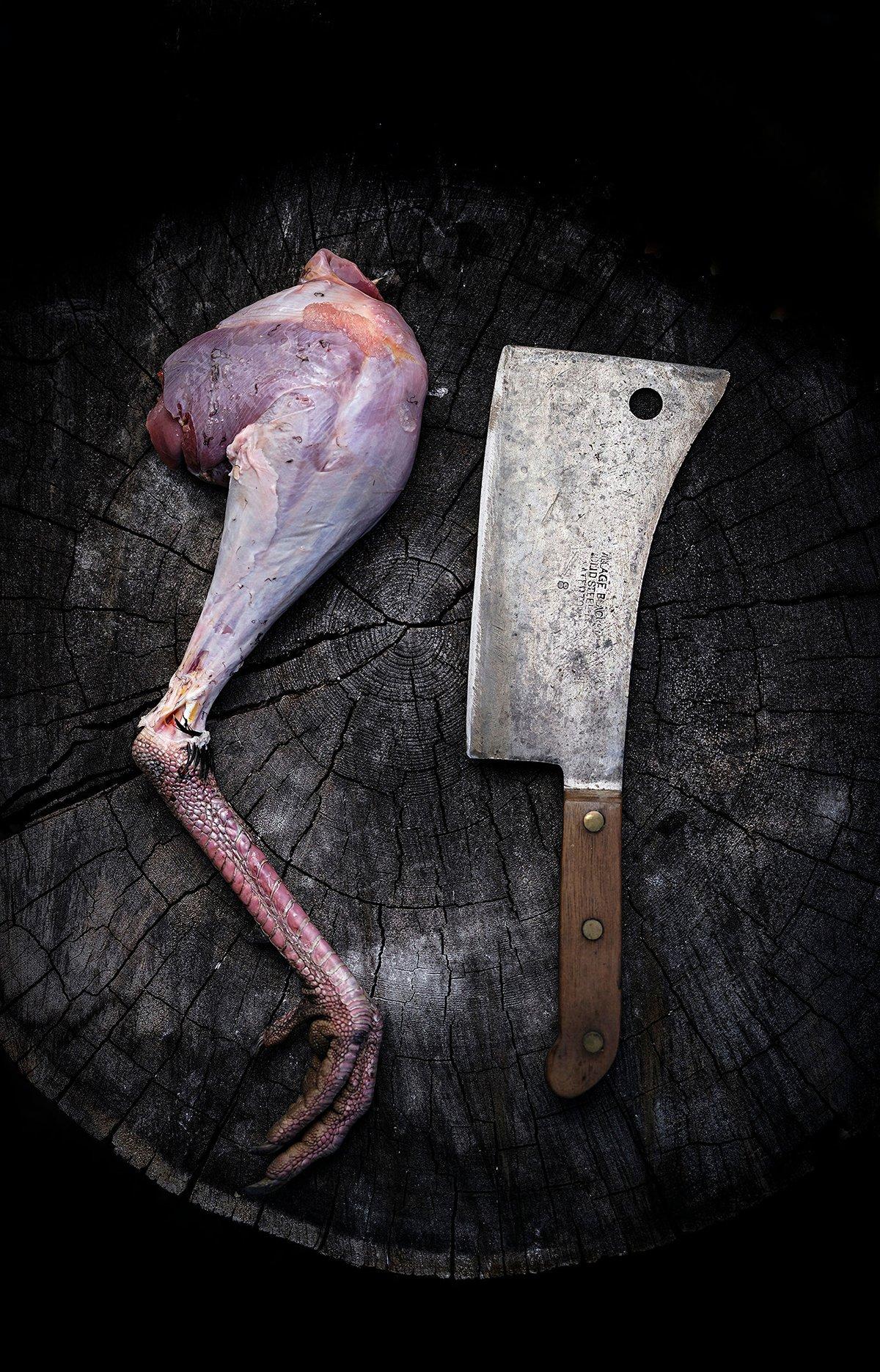 Proper preparation and a good pair of pliers can elevate the dish and eliminate most of the thin bone blades and tendons synonymous with turkey legs. Soak the meat in buttermilk to soften and tenderize, season to your liking, and then slowly braise or deep-fry for a moist and tender result that you can hold in your hand, like a lollipop.

Ingredients
For the turkey lollipops:
4 turkey legs
1 quart buttermilk
8 cups canola or avocado oil
2 tablespoons Cajun seasoning
1 tablespoon oregano
1 tablespoon parsley flakes
1 1/2 teaspoons salt
For the etouffee:
2 tablespoons butter
2 cups diced celery
2 cups diced onion
2 cups sliced red, yellow, and green bell peppers
2 tablespoons Cajun seasoning
2 tablespoons cornstarch
1 1/2 cups chicken broth
2 tablespoons tomato paste
1 tablespoon Tabasco sauce
1 tablespoon Worcestershire or soy
12 ounces white rice, cooked according to package directions
1/4 cup sliced green onions
Cooking Instructions
"Lollipop" the turkey leg and remove the bones at the end of the drumstick by inserting a boning knife between the bone and the meat. Cut in a circular motion around the bone — applying light pressure and tilting your hand slightly away from your body. Work the knife under each bone and tendon scraping upward and away from your body until the tendons and meat separate from the bone and you are left with a naked bone and a large ball of meat on the other end. Use pliers to remove any additional tendons or bone fragments. Let soak in buttermilk overnight.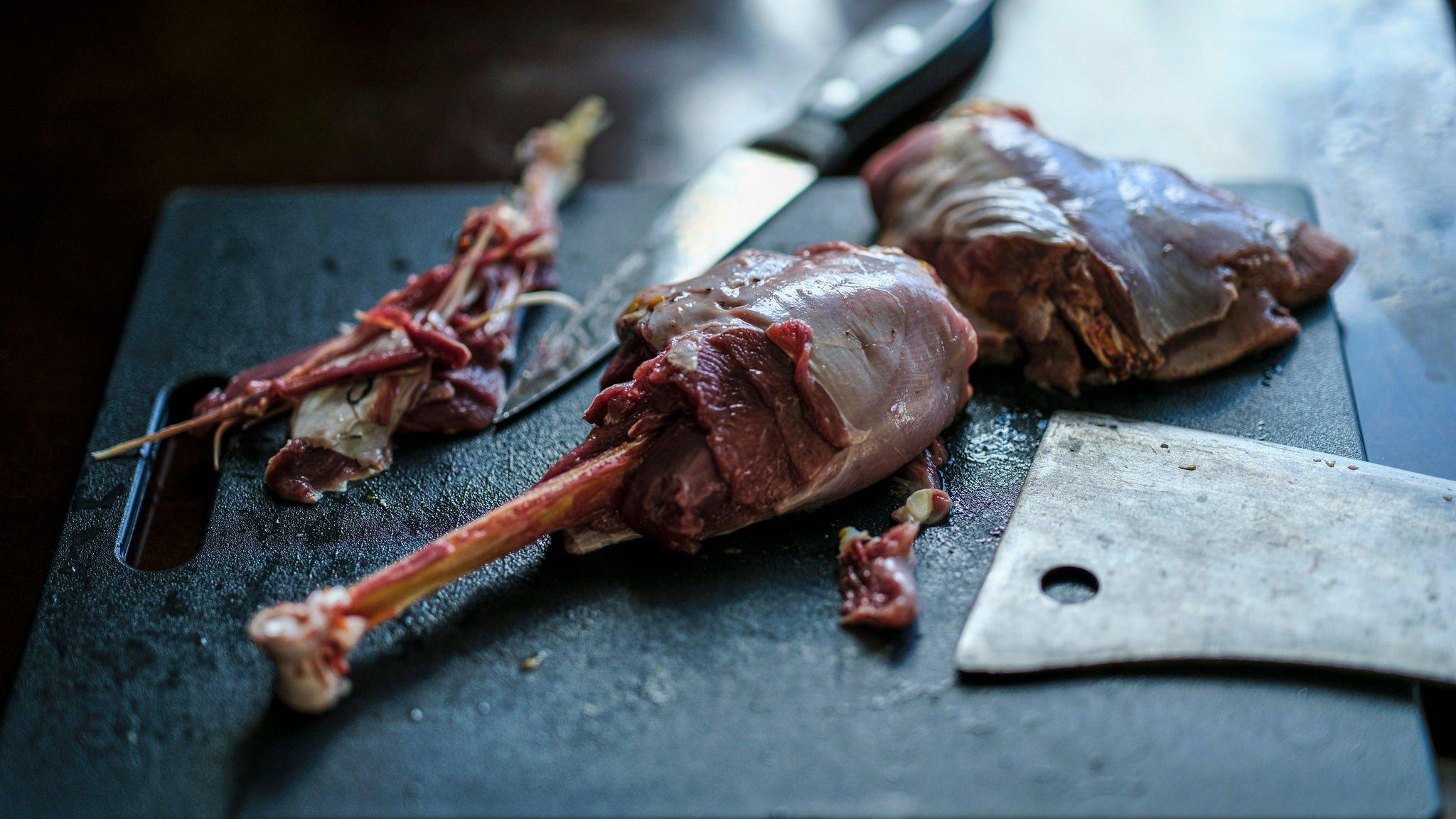 Preheat oil to 375 degrees F. Prep the vegetables for the etouffee.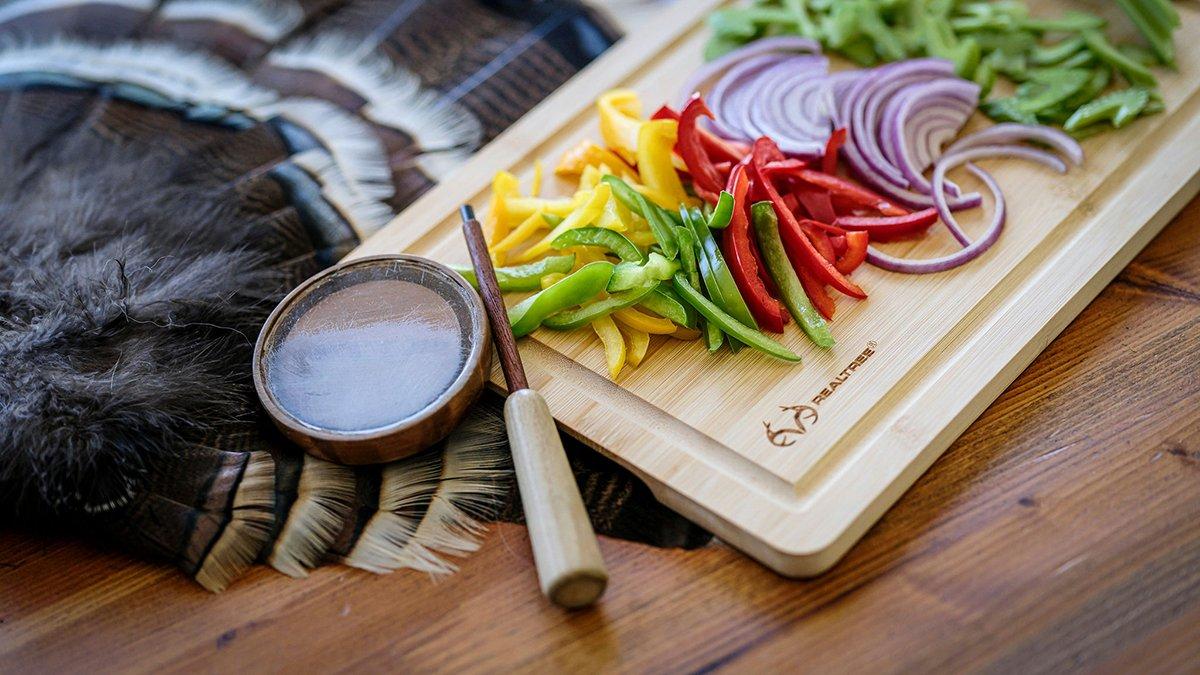 Season turkey legs with Cajun seasoning, oregano, parsley, and salt. Add turkey legs to hot oil, two at a time, and fry for about 15 minutes until the juice runs clear and skin is golden brown. The thickest part of the leg should reach 165 degrees. Drain on paper towels and keep warm in a 200-degree oven.
In a large skillet, heat butter over medium heat until lightly browned, then add celery, onion, and bell pepper. Cook until soft and caramelized.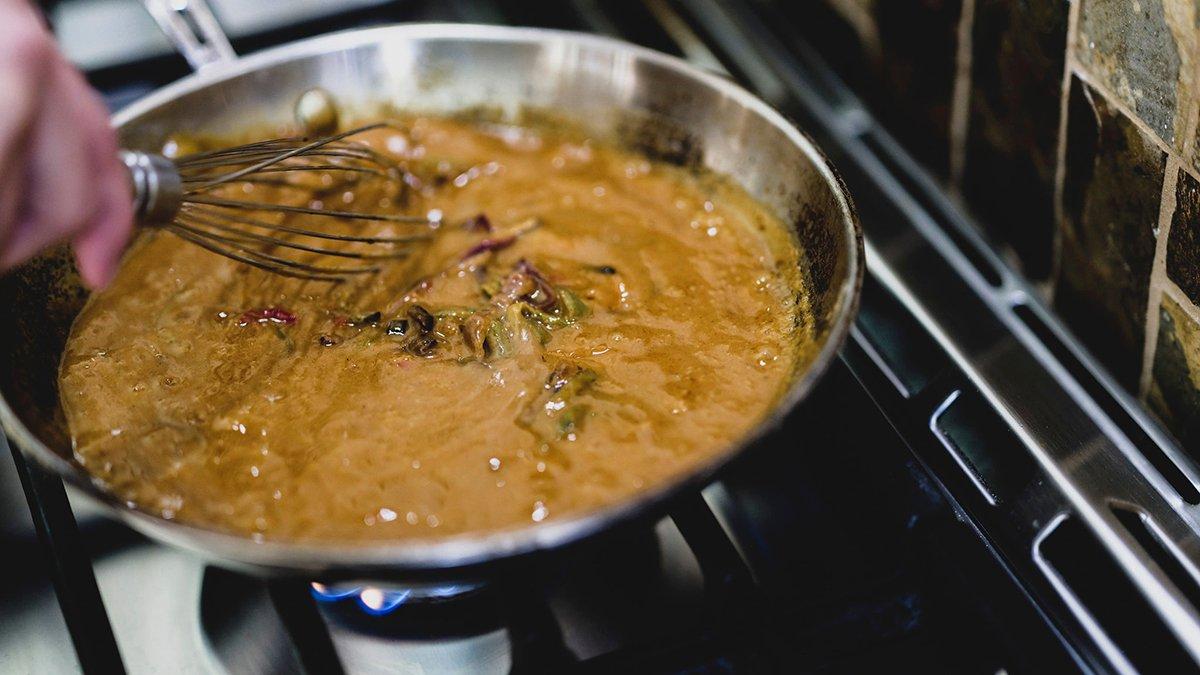 Add Cajun seasoning and cornstarch and incorporate until smooth. Slowly whisk in chicken broth, tomato paste, Tabasco, and Worcestershire until combined. Cook over medium-low heat, stirring, until it thickens and boils lightly.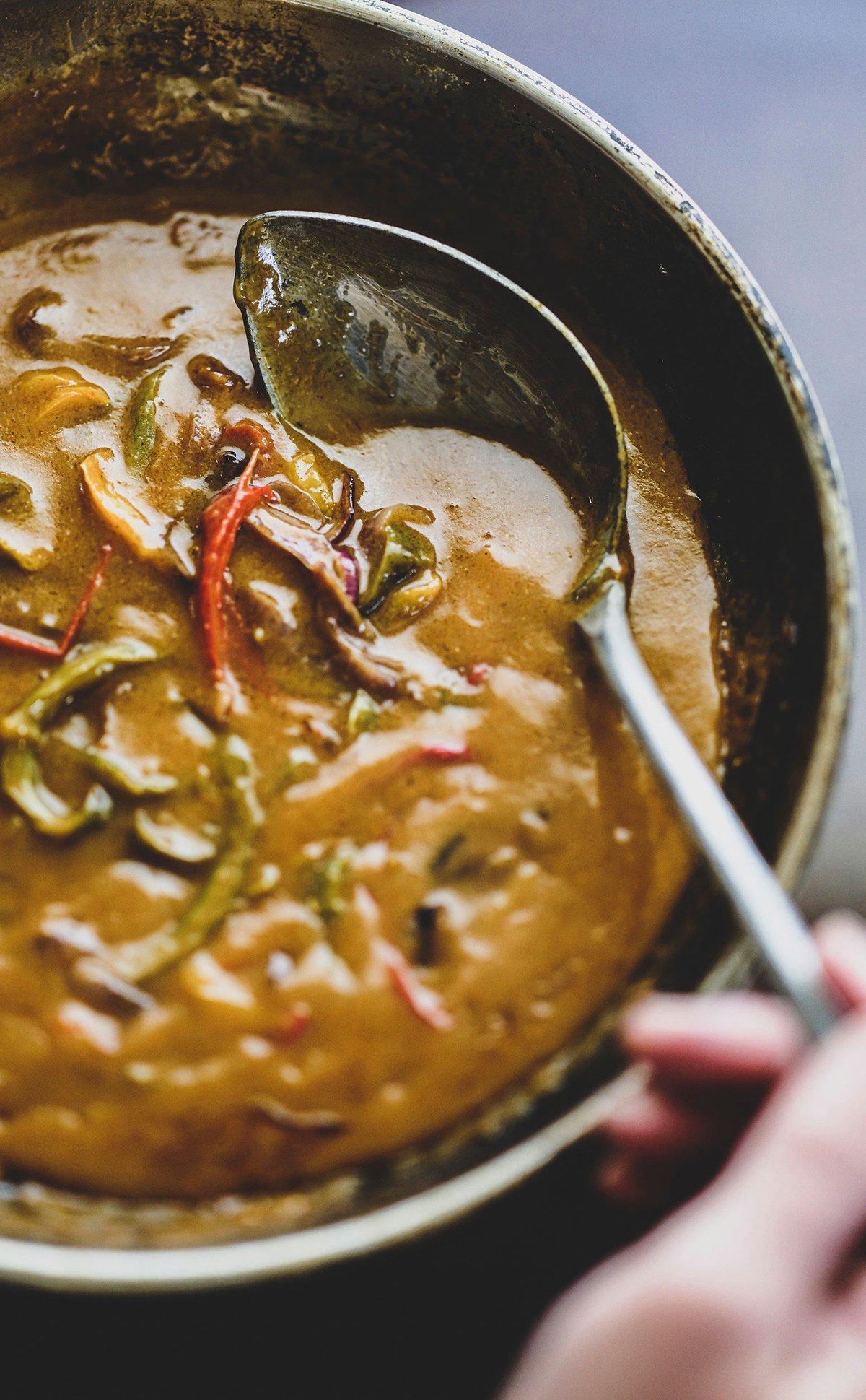 Turn heat to low and let simmer. Plate etouffee with steamed rice and turkey lollipops, and garnish with green onions.