Cajun Squirrel and Sausage in Red Gravy Recipe
This slow-simmered stew is the perfect thing to spoon over a bowl of rice. Similar to gumbo, it starts with the trinity of bell pepper, onion and celery, but simmers pieces of squirrel in a flavorful red gravy until they're tender enough to fall from the bone.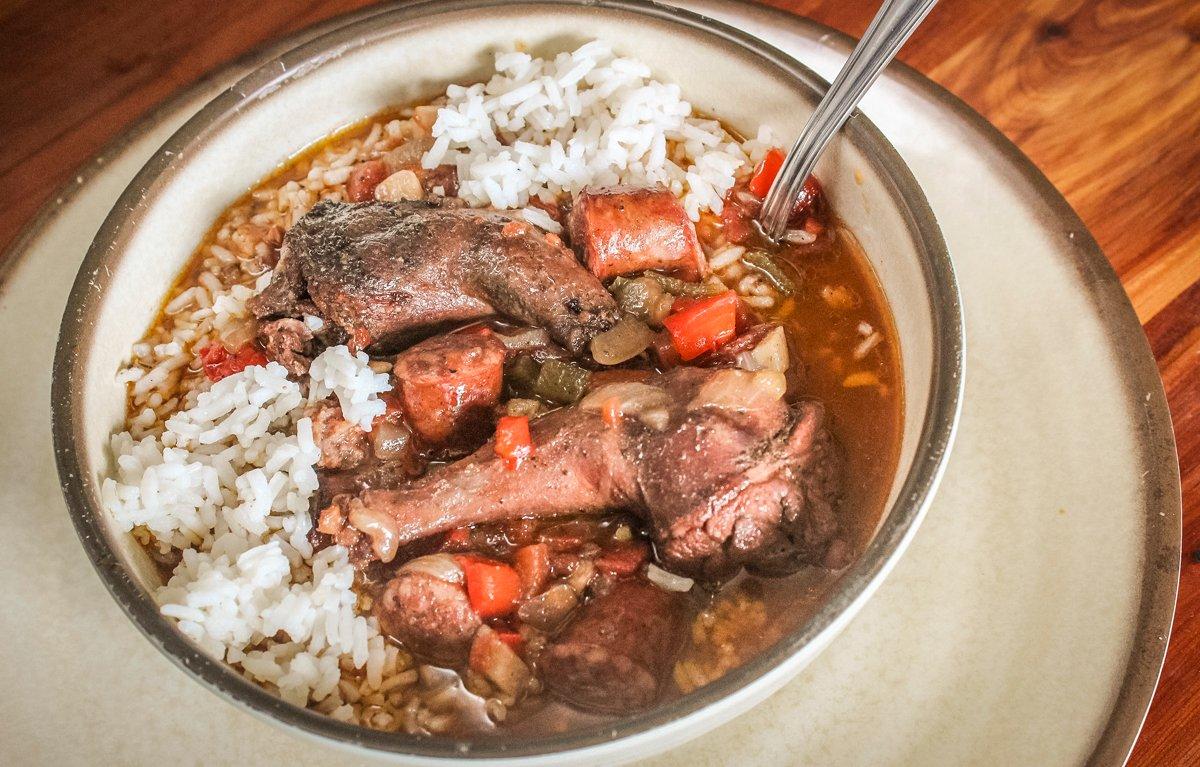 Ingredients
3-4 squirrels, quartered and with ribcage removed from back section
1 pound Conecuh Smoked Sausage
1 bell pepper. diced
1 large sweet, yellow onion, diced
2 ribs celery, diced
1 15-ounce can diced tomatoes
2 cups beef broth
2 cups red wine
4 cloves garlic, peeled and chopped
½ cup Worcestershire Sauce
1 tablespoon flour
1 tablespoon Cajun seasoning
Salt and pepper
Cooked white rice
Cooking Instructions
Heat a quarter inch of vegetable oil in a heavy Dutch oven. Salt and pepper the squirrel pieces heavily. Brown the squirrel in the hot oil for 2 to 3 minutes per side. Remove the squirrel from the pan and add the diced vegetables and garlic. Stir well and sauté until the onions and peppers are soft. Add the flour and stir well to coat the vegetables. Add the sausage to the pan and return the squirrel pieces.