Cajun Turkey with Fried Biscuits and Chili Honey Drizzle
Hot chicken and waffles seems to be on every menu across the country because people love that salty / sweet / spicy flavor combination. Here at the Timber2Table house, we make a version with spicy fried turkey strips served over fresh waffles and drizzled with honey or syrup.
You can get that same flavor combination at deer or turkey camp without the hassle of making homemade waffles by using deep-fried biscuit dough. Feel free to mix up your favorite homemade biscuit recipe for this, but even canned biscuits from the store work well.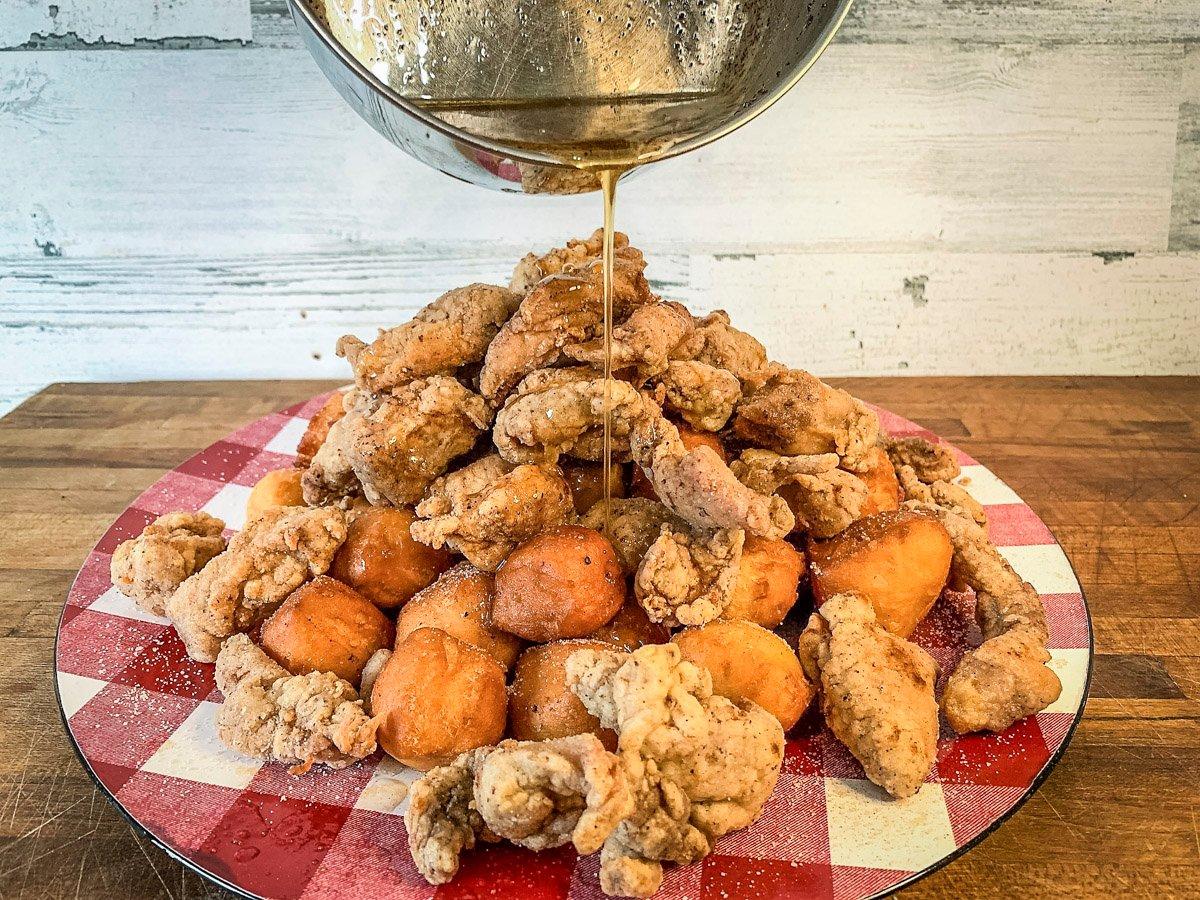 We season the turkey bites well with Cajun seasoning before tossing them in seasoned flour to give them an extra layer of flavor. Fry the dough in the same oil you used for the turkey. As soon as the biscuits come out of the oil, lightly shake on a blend of sugar and cinnamon.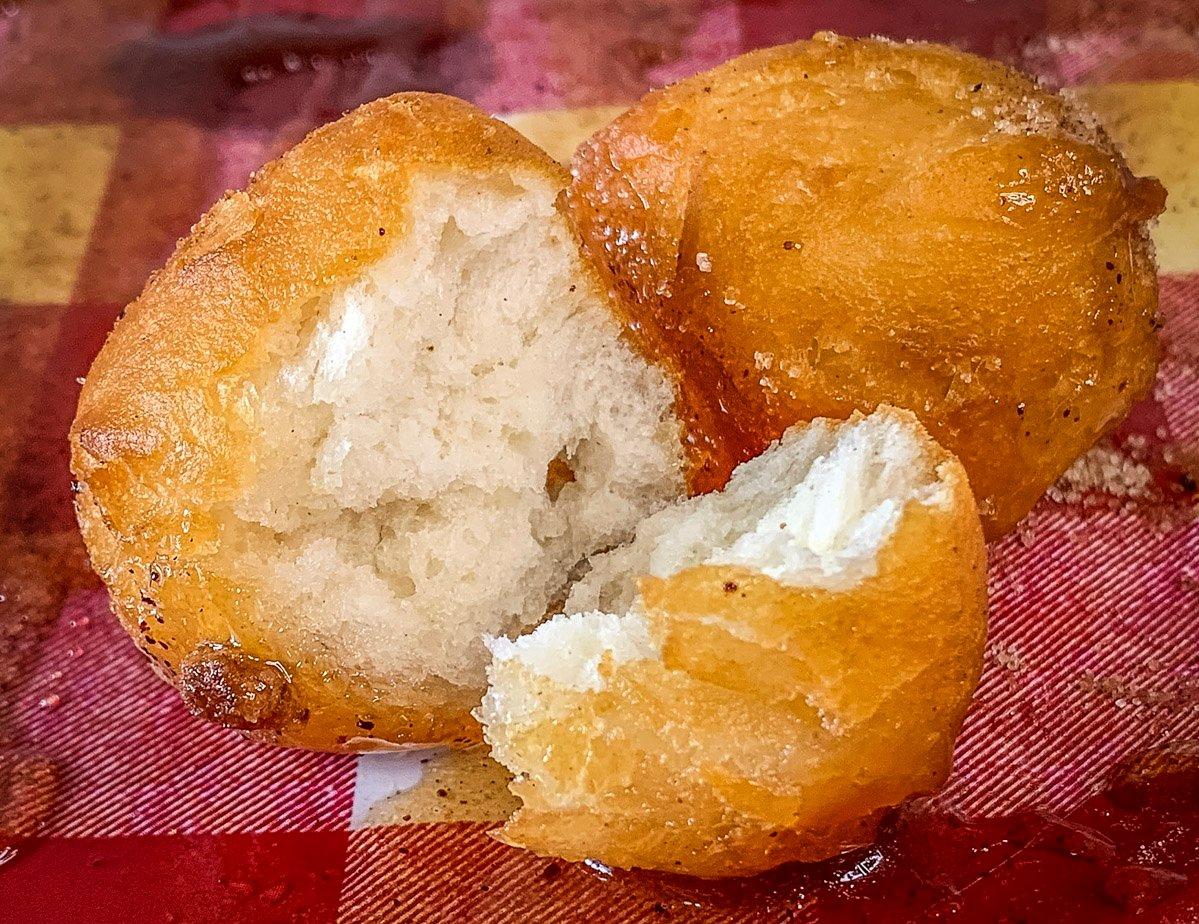 Drizzle over some honey or syrup just before serving. For extra flavor, heat the honey and stir in some chili powder before drizzling it over the fried turkey.
Ingredients
1 side of a wild turkey breast, cut into bite-sized pieces
2 cups seasoned flour; we use Kentucky Kernel brand
1 tablespoon Cajun seasoning or to taste
Oil for deep frying
1 can jumbo biscuits
1/2 cup granulated sugar blended with 1 tablespoon cinnamon
3 to 4 ounces of honey, warmed and blended with 1 teaspoon chili powder
Cooking Instructions
Heat 2 to 3 inches of oil in a heavy pot over medium-high heat to 325 to 350 degrees. While the oil heats, sprinkle the turkey nuggets with Cajun seasoning, then toss well in the seasoned flour.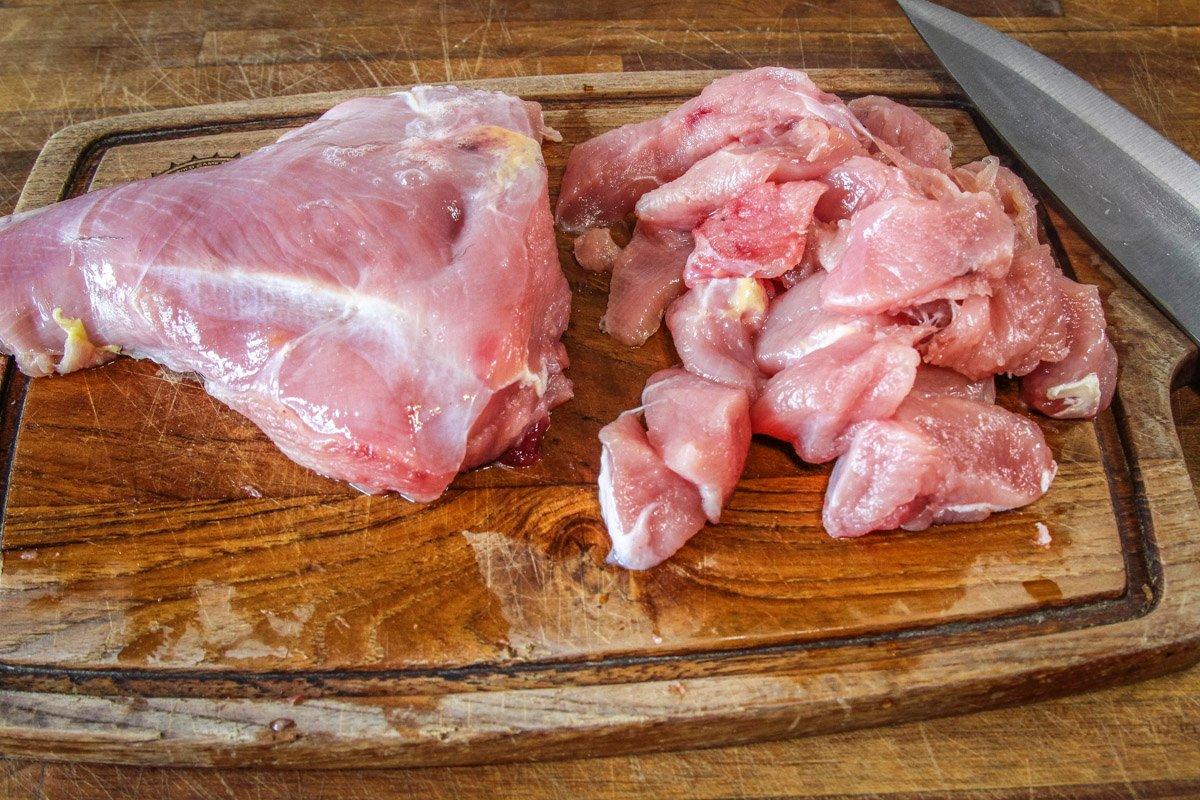 Once the oil is to temperature, drop in the turkey bites, a few at a time, frying just until golden brown and cooked through, around 5 to 8 minutes, depending on size and oil temperature.
Fry the turkey in batches, moving the finished pieces to a warm platter and then covering them loosely with foil while the remaining turkey fries.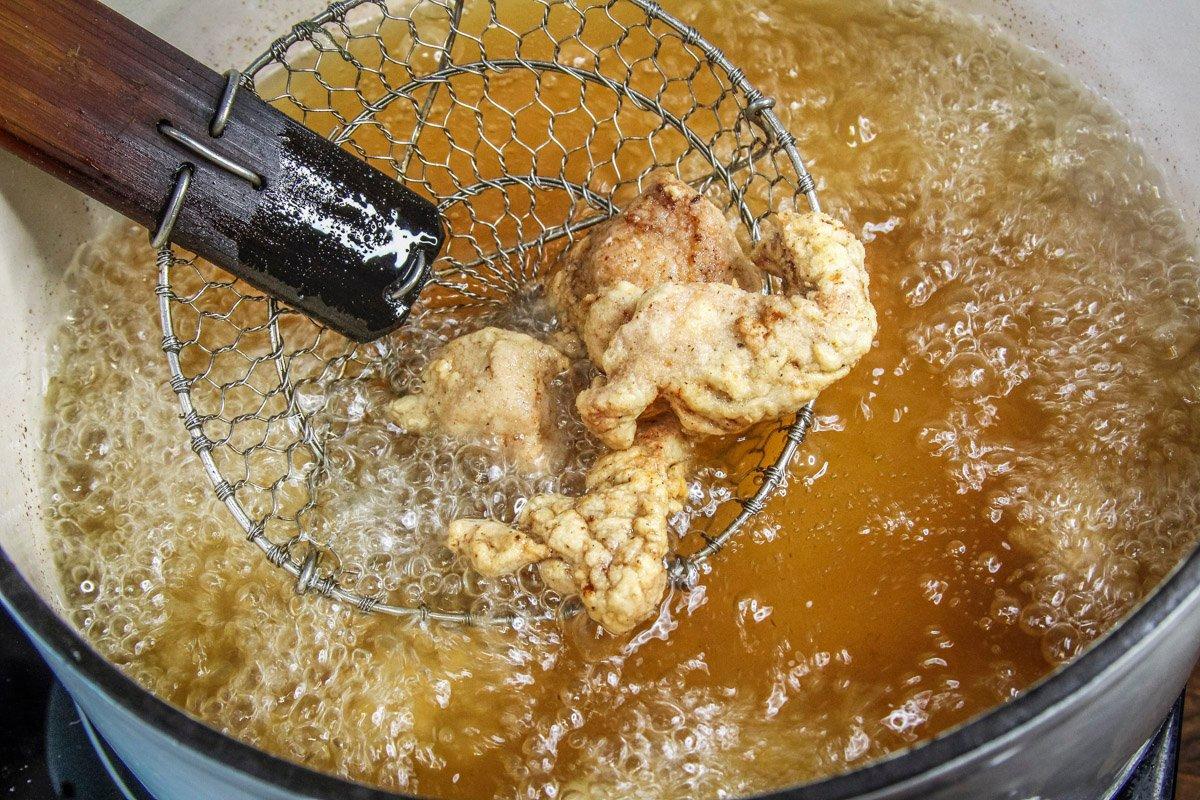 Cut each biscuit round into 6 pieces. Drop the biscuit bites into the hot oil, frying 3 to 5 minutes or until the surface is golden brown and the dough is cooked through. As soon as the biscuits are done, sprinkle over the sugar / cinnamon mixture evenly.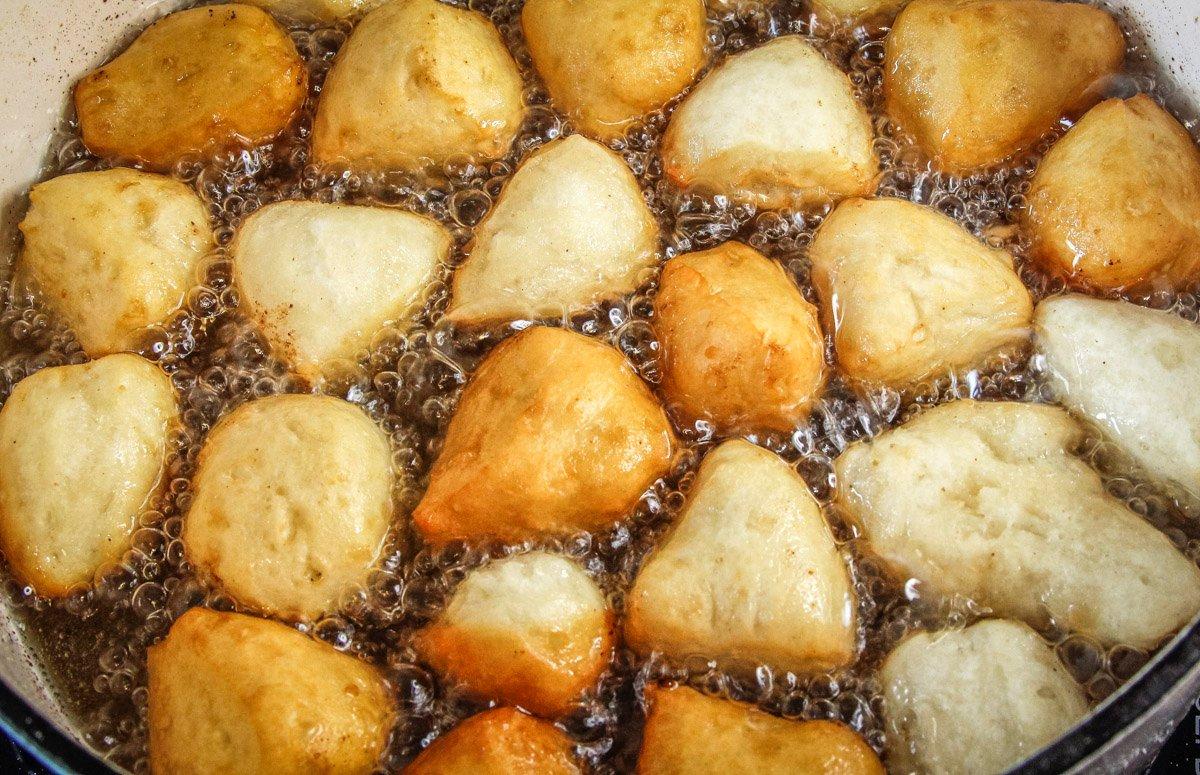 Top the biscuits with fried turkey bites and drizzle over warm honey blended with chili powder just before serving.