Central American-Style Fried Rabbit
The fried chicken restaurant Pollo Campero started in Guatemala and quickly spread its spicy, crunchy fried chicken throughout Central America. We translate that technique to rabbit for that same great flavor.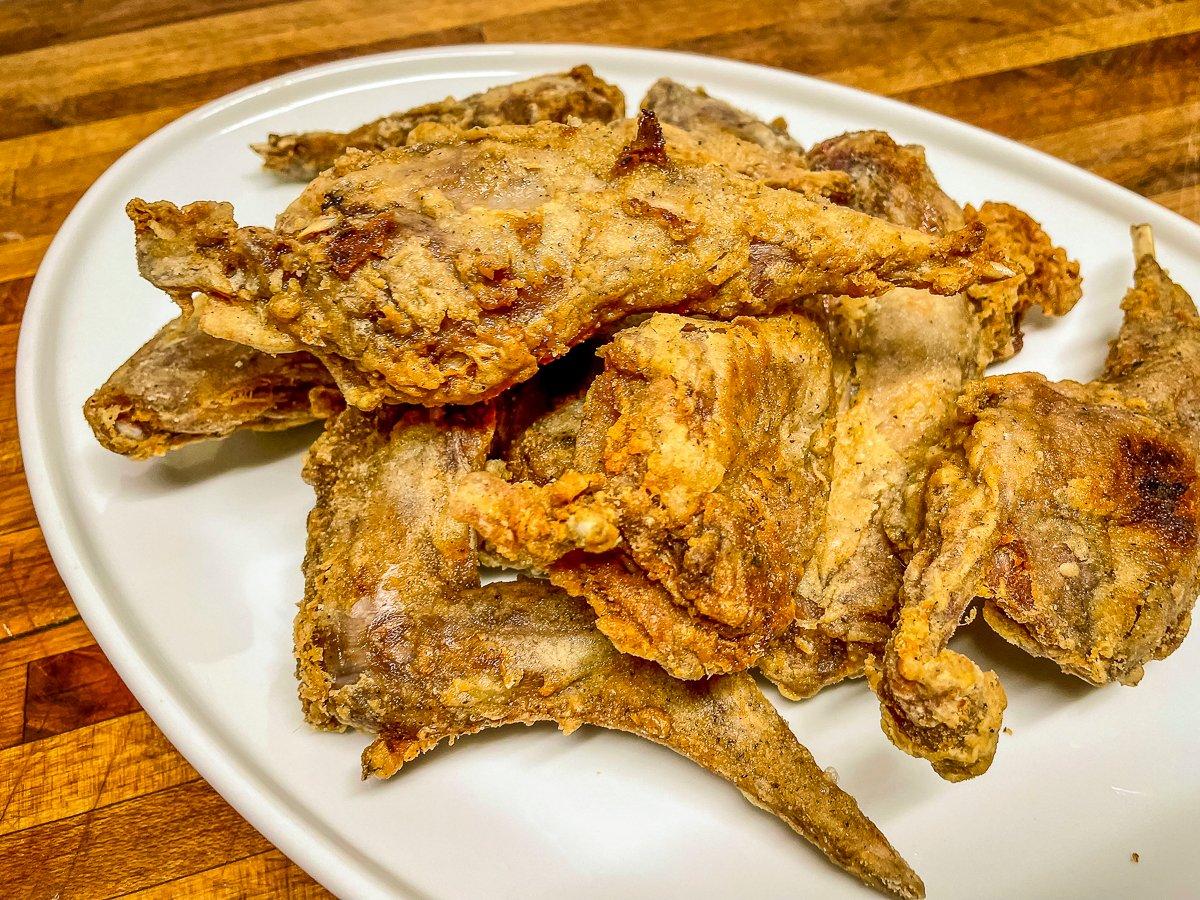 The recipe starts with a salty brine seasoned with black pepper and chile flakes. From there, the rabbit gets dredged in a flour mixture with curry, cumin, and cayenne, then fried until crispy.

We use a touch of Accent flavor enhancer, which contains monosodium glutamate (MSG) to perk up the flavor of the dredge, but it's still pretty good without it if you want to leave it out.
Ingredients
2 to 3 rabbits, quartered
Vegetable oil or lard for frying
Brine
5 cups water
1/2 cup kosher salt
2 teaspoons freshly ground black pepper
2 teaspoons red chile flakes
Dredge
2 cups all-purpose flour
1 1/2 tablespoons Lawry's Seasoning Salt
1 tablespoon freshly ground black pepper
1 tablespoon ground white pepper
2 teaspoons ground cumin
1 1/2 teaspoons paprika
1 1/2 teaspoons Accent Flavor Enhancer
1 teaspoon curry powder
3/4 teaspoon cayenne
Cooking Instructions
Mix the brine ingredients in a large bowl. Add the quartered rabbit. Brine, refrigerated, 4 to 8 hours.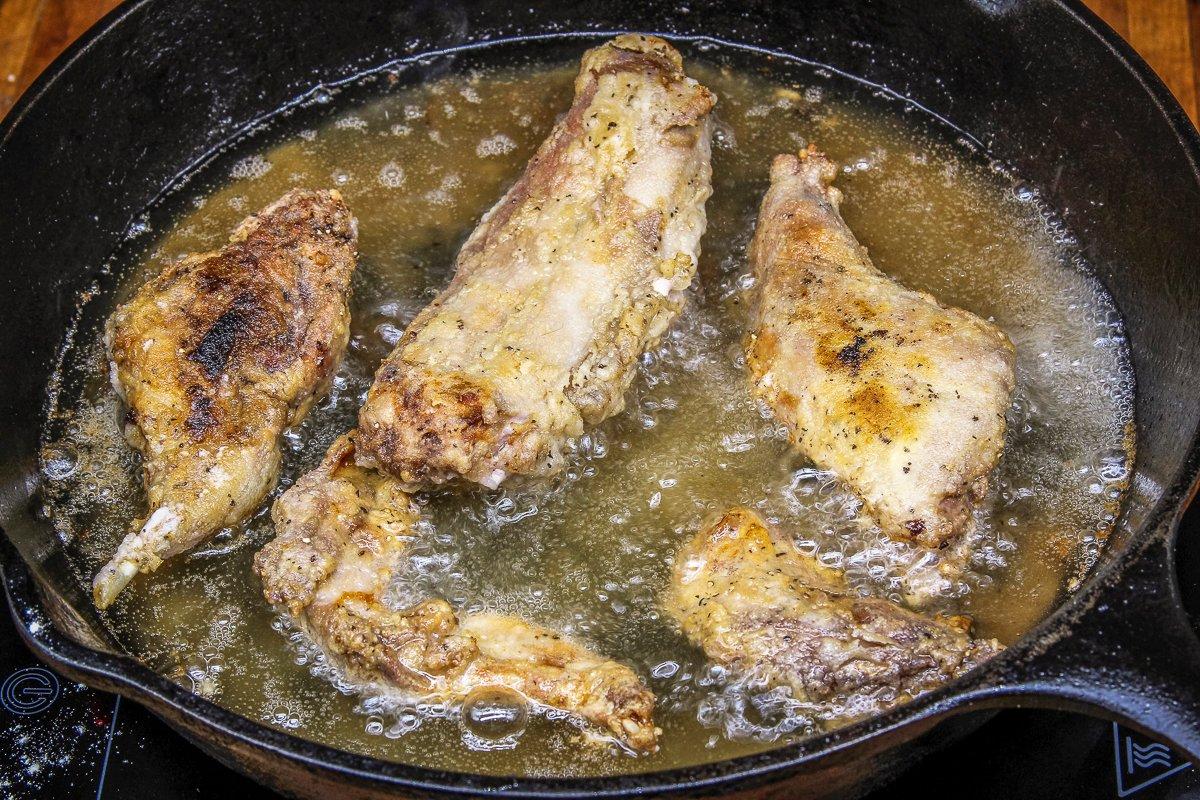 Remove the rabbit from the brine, rinse, and pat dry. Mix the dredge ingredients.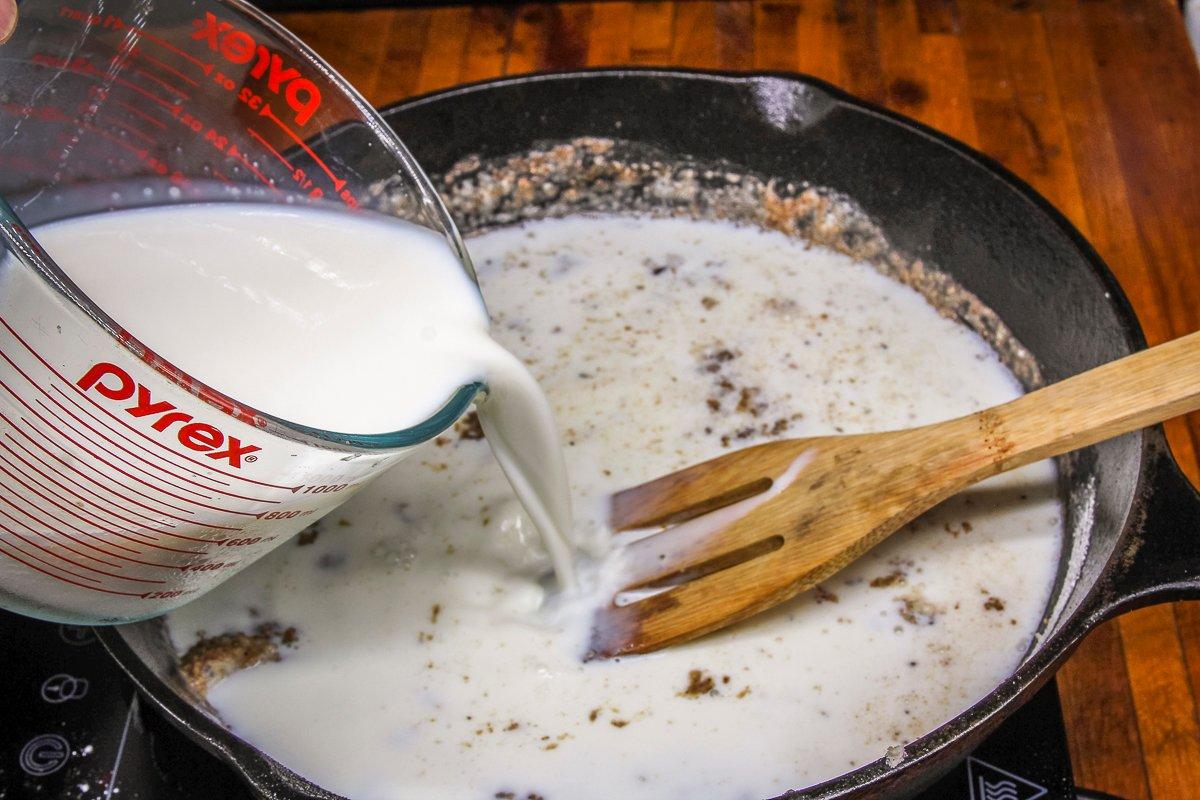 Toss the rabbit pieces well in the seasoned dredge and move to a wire rack to rest.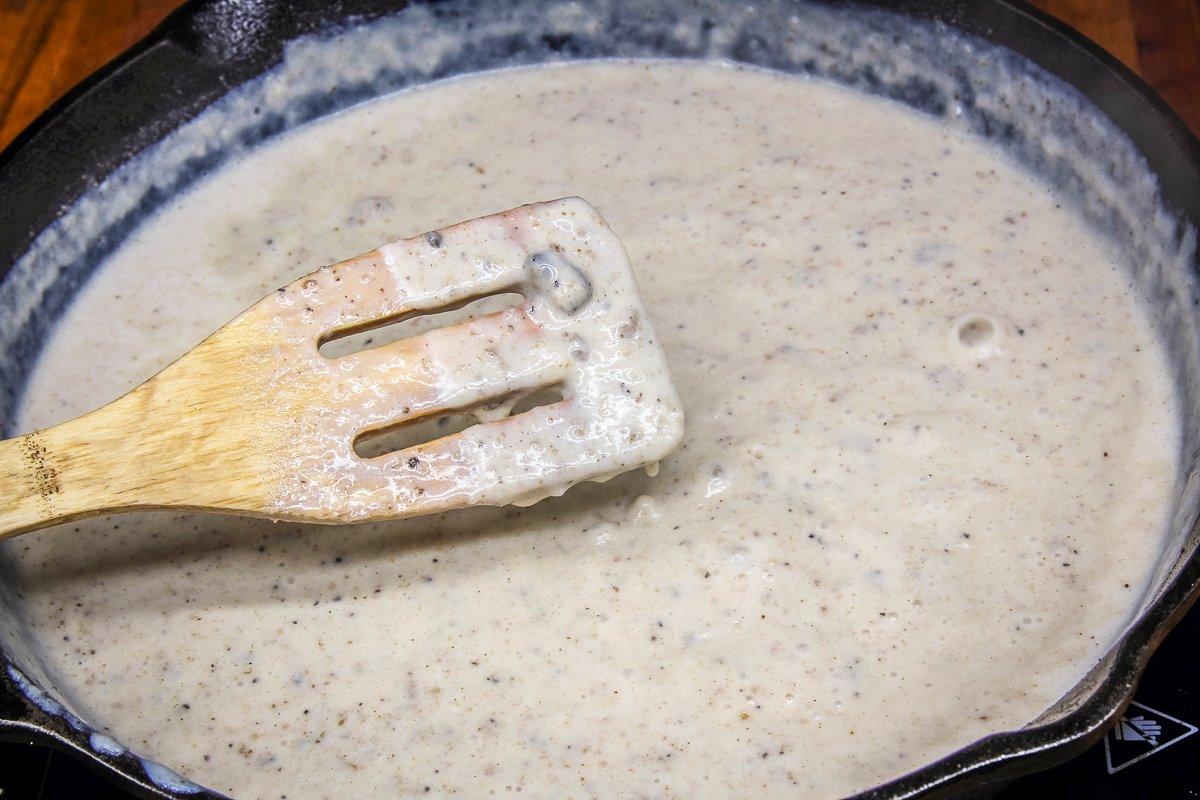 Heat 1/2 inch of vegetable oil or lard in a cast-iron skillet over medium-high heat. Once the fat is near 350 degrees, add the rabbit, a few pieces at a time. Fry, turning occasionally, for 10 to 15 minutes or until the crust is golden brown and the rabbit is just cooked through. Move the cooked rabbit to a wire rack to drain while you continue cooking remaining pieces.