Creamy Catfish and Sausage Over Cheesy Garlic Grits
Everyone loves shrimp and grits, but have you ever tried catfish and grits? The firm flesh of a big catfish is perfect for this style recipe. Cook it with your favorite smoked sausage or andouille and serve, piping hot, over a bowl of creamy, cheesy, garlicky grits.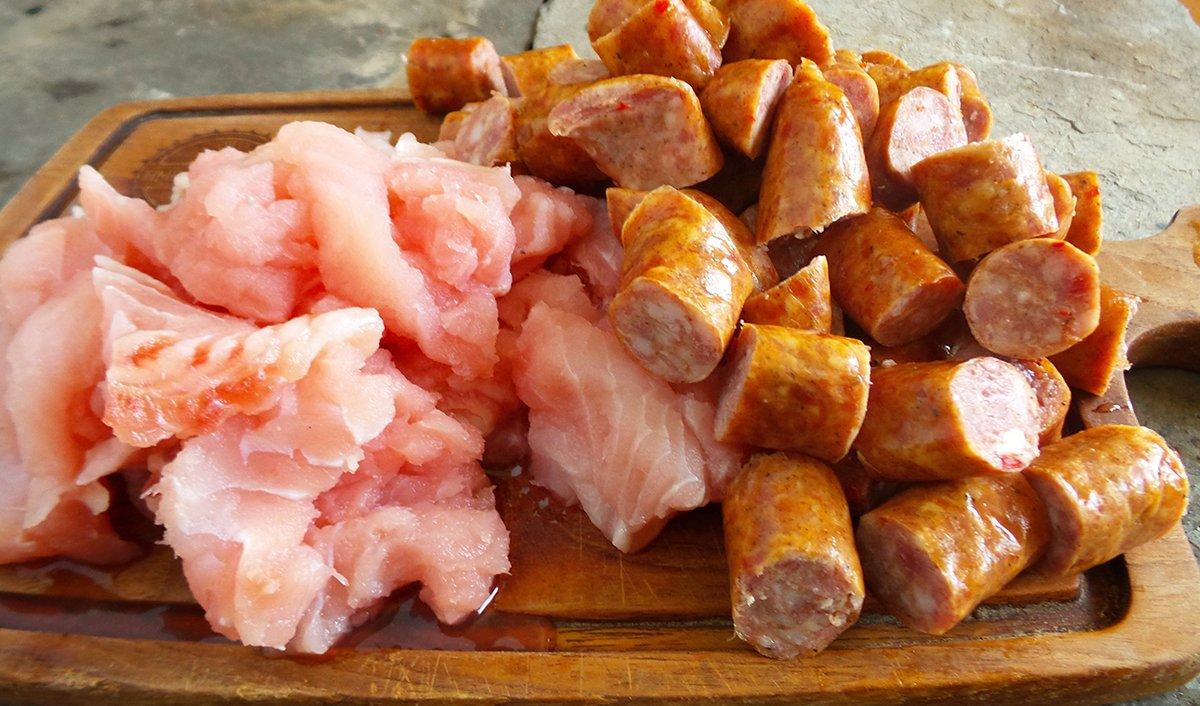 Ingredients
1 cup coarsely ground grits
3 cups water
2 teaspoons salt
1 cup grated cheddar cheese
1 teaspoon garlic powder
1 cup half and half
1.5 pounds catfish, cut into one inch chunks
1 pound andouille sausage, cut into 1/4-inch slices
5 slices bacon
1 green bell pepper, chopped
1 medium yellow onion, chopped
1 stalk celery, chopped
1 teaspoon minced garlic
1/4 cup butter
1/4 cup all-purpose flour
1 cup chicken broth
1 tablespoon Worcestershire sauce
2 teaspoons Everglades brand all-purpose seasoning
1 teaspoon hot sauce
Cooking Instructions
In a medium saucepan, bring the water for the grits to a light boil. Add the salt and the grits, then give the mixture a stir. Cover tightly, reduce heat, and simmer for 15 minutes. Add cheese, half and half and garlic powder, stir well and recover. Remove the pan from the heat. Just before serving, stir the grits one last time to make sure the mixture is smooth.
In a nonstick or cast iron skillet, brown the bacon to render the grease. Remove the bacon from the pan and add peppers, onions, and celery to bacon grease. Lightly salt and pepper then sauté for 10 minutes or until the pepper and celery is soft and the onions translucent. While the bacon and vegetables cook, in a separate pan, melt the butter and add the flour. Stir often over medium heat to form a roux. The roux should be peanut butter brown and smell like roasted peanuts when ready.
When the vegetables are done, move them to a separate dish. Add the sausage to the pan and sauté for five minutes. Add the catfish to the pan and cook for another five minutes or until the fish is just cooked through. Return the vegetables to the pan and add the roux and the chicken stock. Bring the mixture to a boil until it begins to thicken.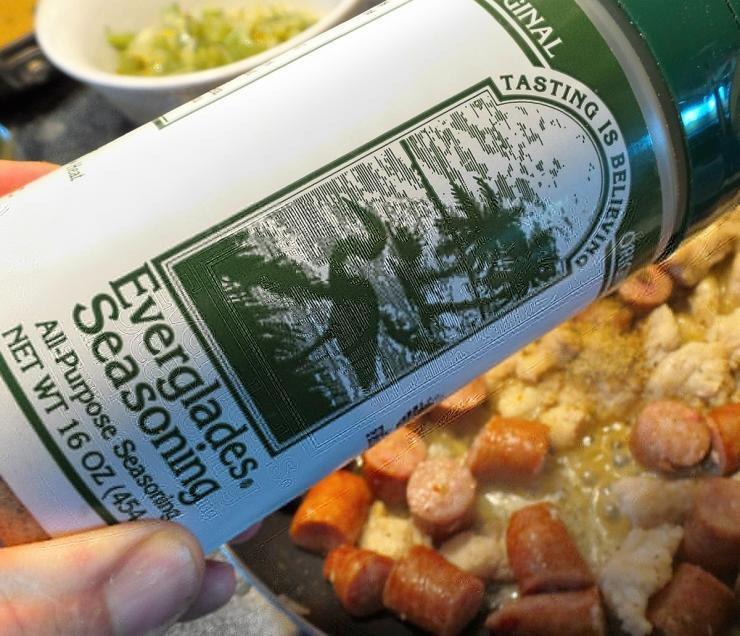 Add the garlic, hot sauce, Everglades seasoning, Worcestershire, and the minced garlic. Continue a slow simmer, stirring occasionally, for another five to 10 minutes.
To plate, simply spoon grits into a dish and top with thick and creamy catfish and sausage.