Need a quick meal for a busy weeknight? That's where an air fryer shines. For this recipe, we cook up some rabbit that has been marinated in a mixture of buttermilk and hot sauce.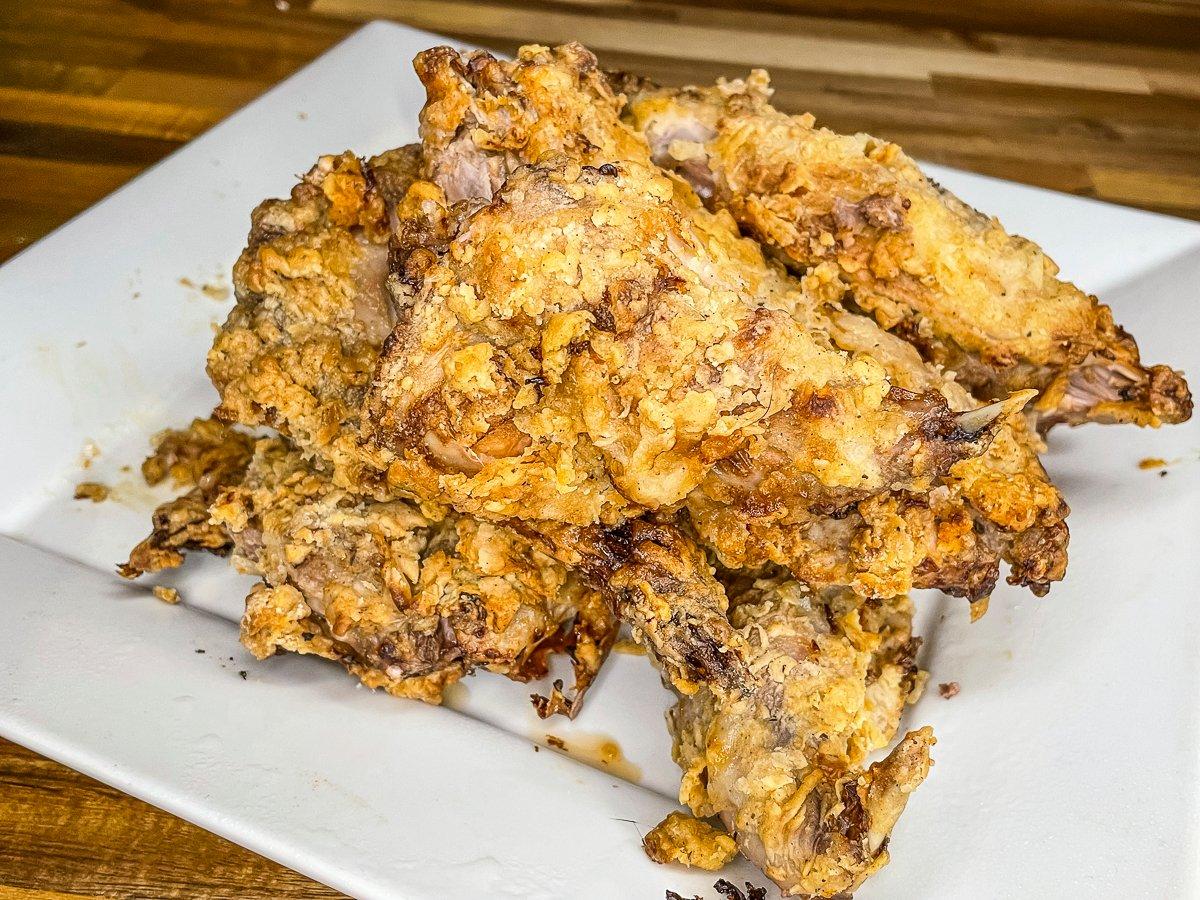 Simply dip the marinated rabbit in the seasoned flour mixture; then give it a spray on both sides with olive or vegetable oil to aid in crisping. Fry the rabbit in batches to prevent overcrowding. If the rabbit touches, the coating won't brown and crisp up.

Ingredients
2 rabbits, cut into 10 pieces
1 teaspoon kosher salt
1 teaspoon ground black pepper
2 cups buttermilk
¼ cup hot sauce
For the coating
2 cups all-purpose flour
1 tablespoon Lawry's Seasoned Salt
1 teaspoon kosher salt
1 teaspoon ground black pepper
1 tablespoon garlic powder
1 tablespoon paprika
Vegetable or olive oil spray for crisping
Cooking Instructions
Start by quartering the rabbit (four legs and one back section per rabbit).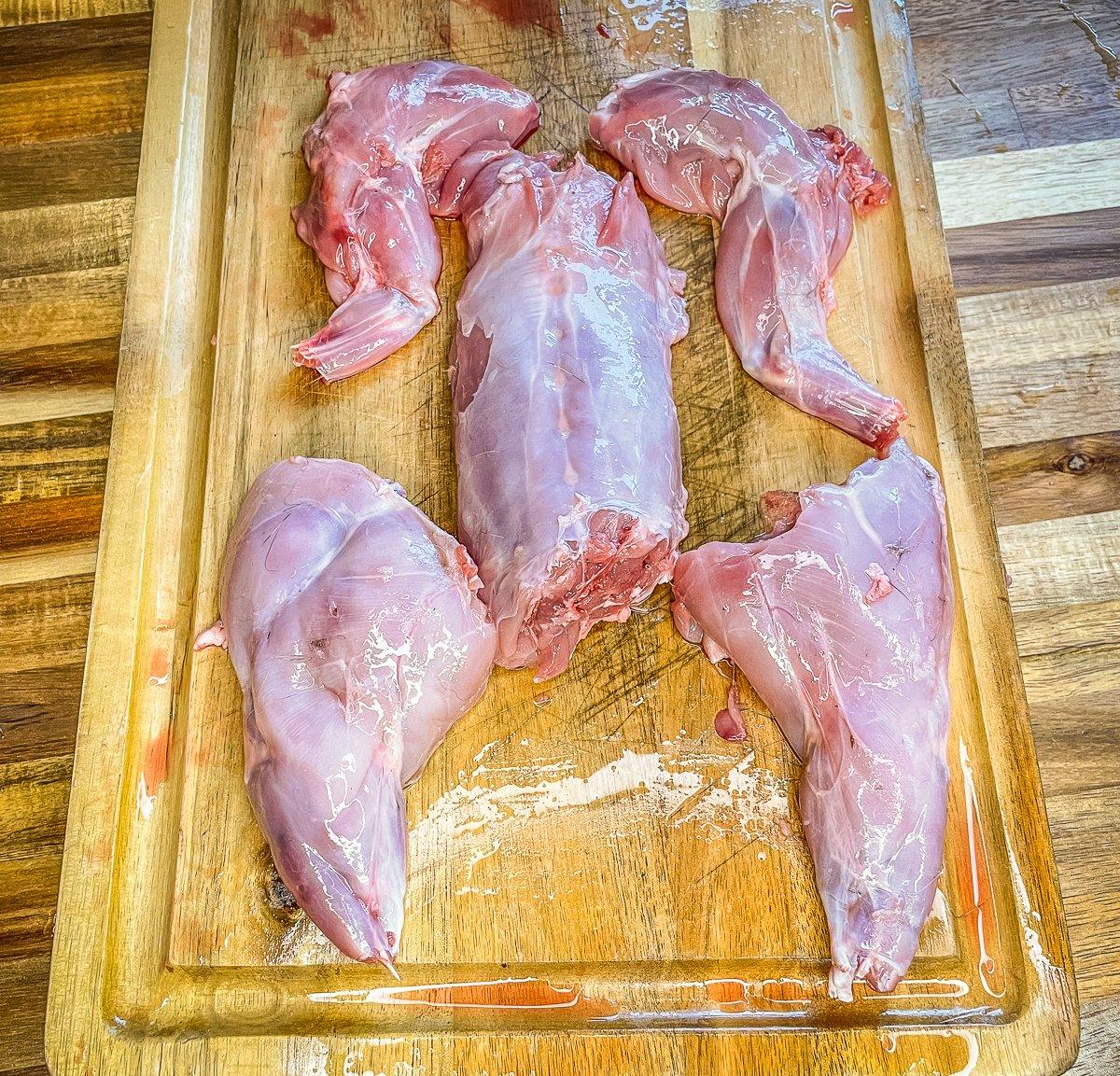 Mix the buttermilk and hot sauce. Marinate the rabbit for 4-8 hours in the buttermilk mixture.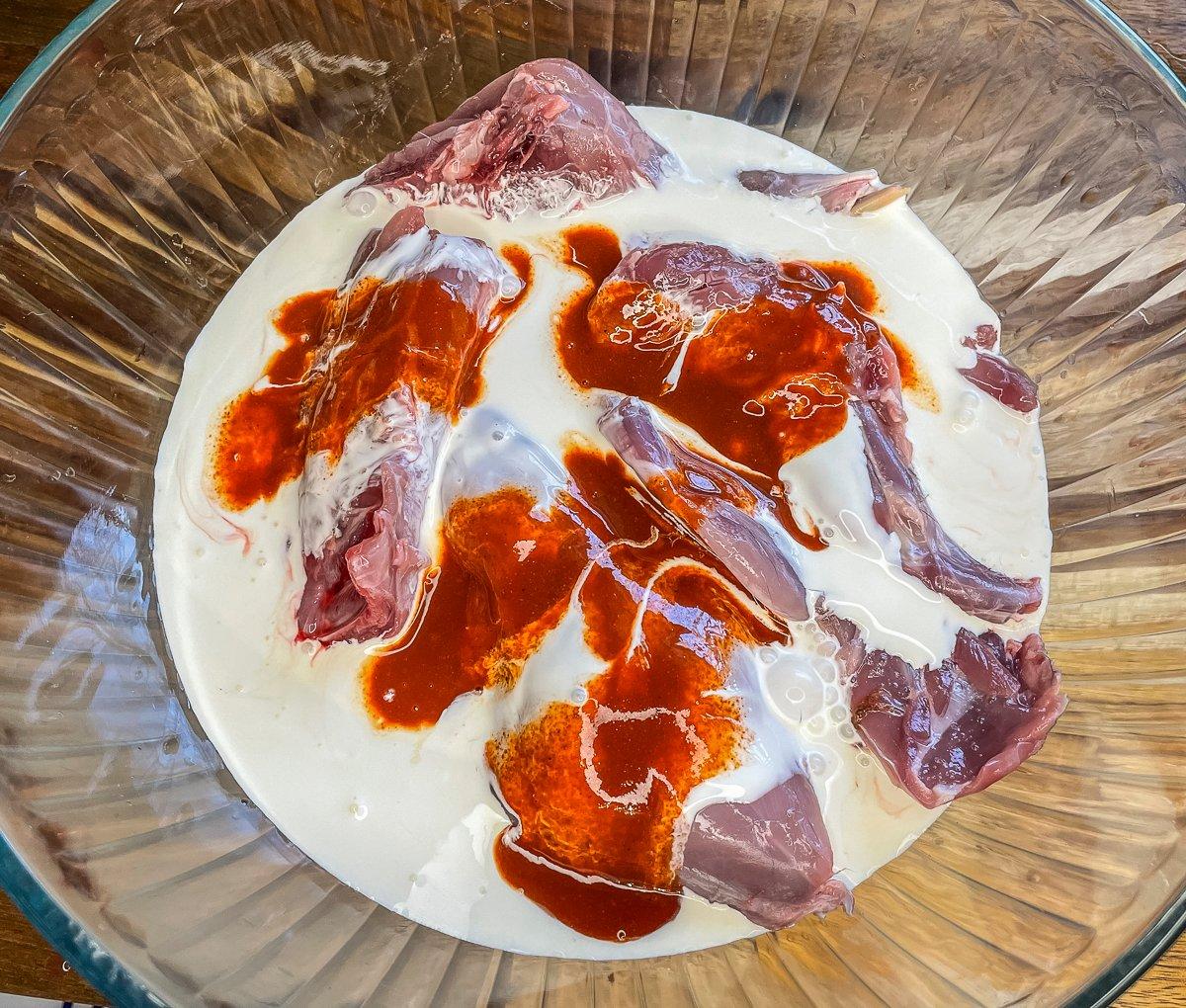 When you are ready to cook, remove the rabbit from the marinade and allow excess to drain. Mix the coating ingredients. Dredge the rabbit pieces well on all sides. Spray on both sides with vegetable or olive oil.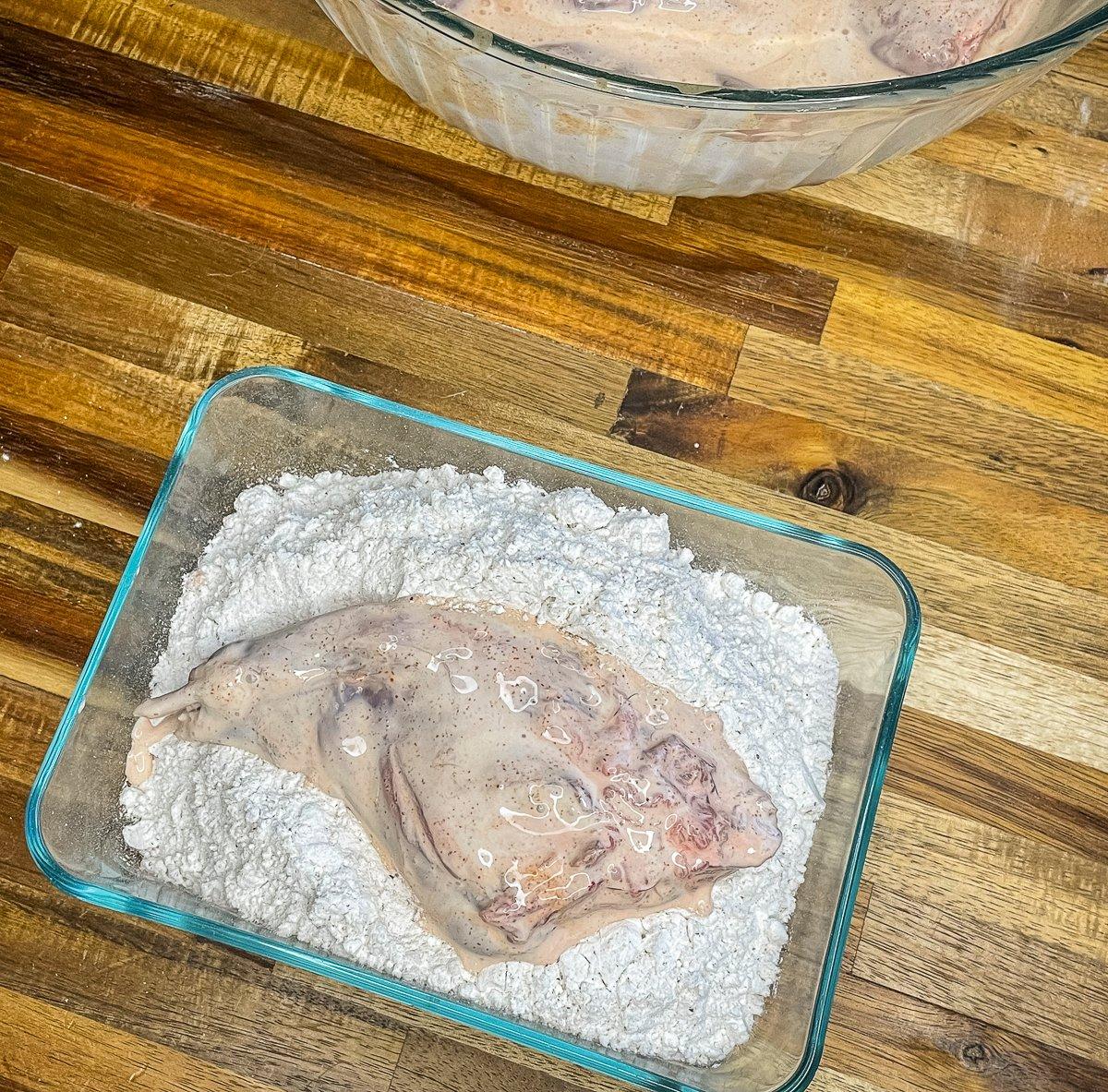 Preheat your air fryer to 350. Load the basket, but don't overcrowd. Leave space between the rabbit pieces for air flow. Cook the rabbit in batches.
Air fry for 10-12 minutes or until the coating is crisp and the rabbit is cooked through. Don't overcook the rabbit, or it will be tough.