You never know what sort of game meat might show up when our crew gathers for deer camp. But, regardless of origin, if the guys bring it to camp, we cook it up. When Marty showed up with a cooler full of dressed beaver meat from his trapline, the wheels started to turn on possible cooking methods and recipes.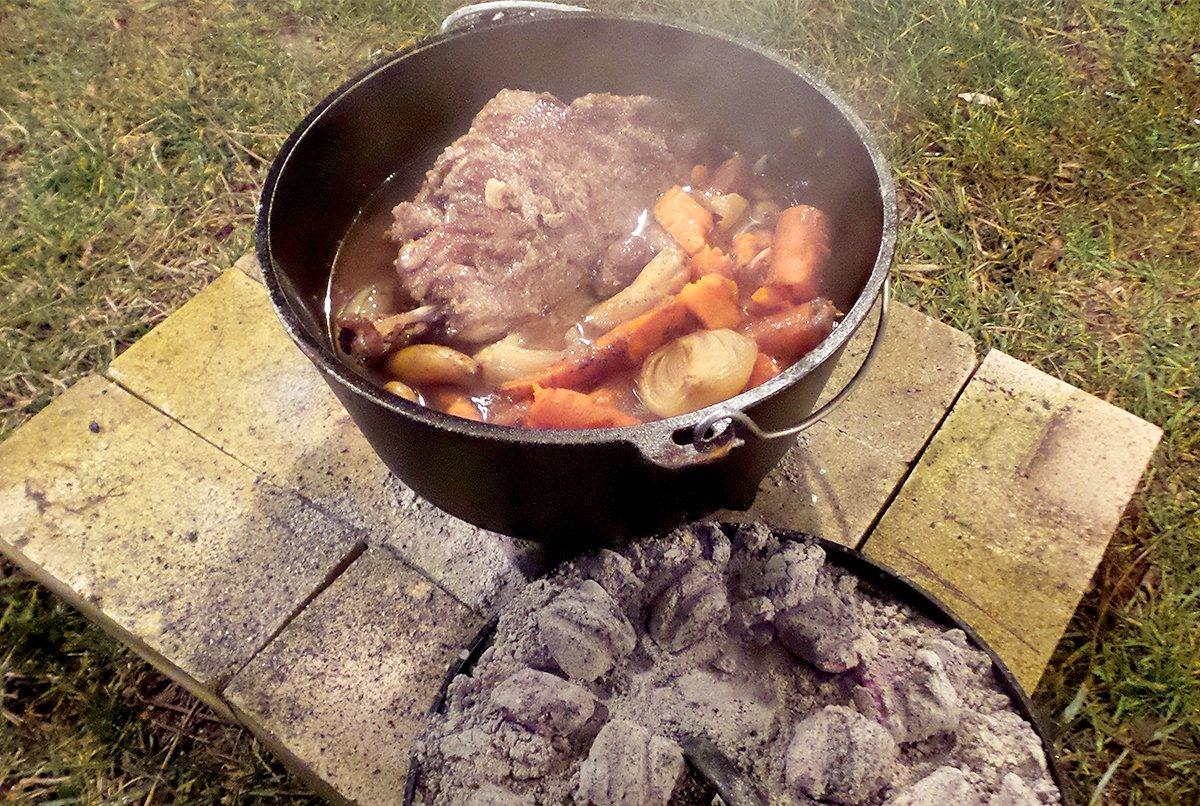 We fired up some charcoal briquettes in the PK grill and placed a few under and several on top of the Dutch oven. As the charcoal burned down a bit, we started some more and replenished the heat source about halfway through the four-hour cook time
So what does beaver taste like? It's pretty danged good. If I had to pigeon-hole it into a category most would be familiar with, I would say it is similar to grass-fed beef. The creamy fat surrounding the hindquarter rendered down during the long cook and added quite a bit of flavor to the vegetables.
Ingredients
1 beaver hindquarter and 2 beaver backstraps, cleaned. About 5 pounds of meat
1 pound each of cleaned carrots, onions, and potatoes
1/2 cup of vegetable oil
1 cup seasoned flour
1 beer
salt and pepper
Cooking Instructions
Dust the beaver in the seasoned flour. Set the meat aside to allow the flour to stick to the meat.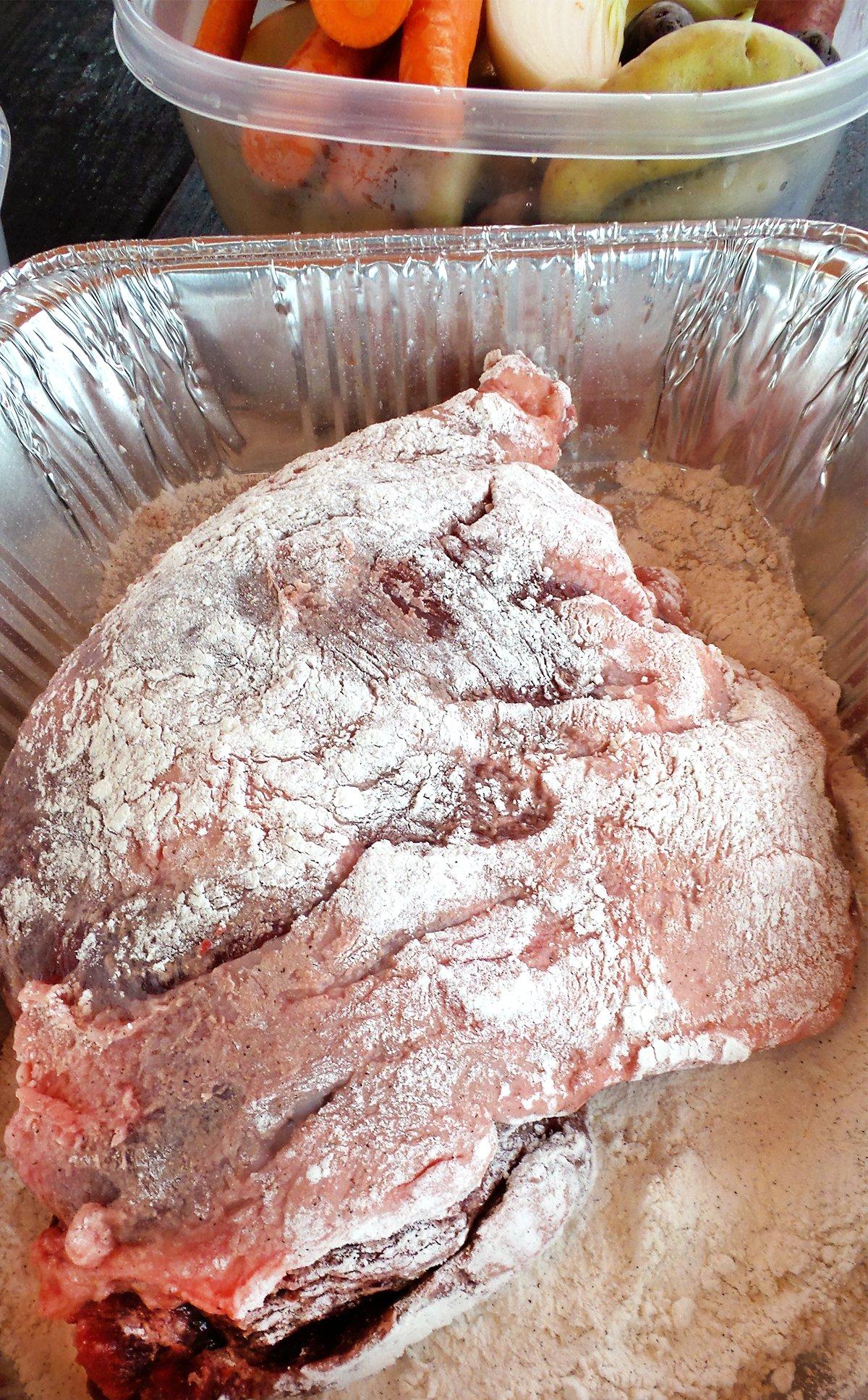 Peel the carrots and onions, quarter the onions and halve or quarter the potatoes if you are using larger than fingerling size.
Heat the oil in the Dutch oven. I did this over the gas burner of our camp stove. Once the oil is hot, add the beaver meat. Allow to cook for two to four minutes, then flip and continue cooking until all sides are golden brown.
Add the potatoes, carrots, and onions. Season well with salt and pepper. Remember that you are seasoning several pounds of food, don't skimp. I used about a tablespoon of each.
Pour over the beer and place the lid on the Dutch oven. I used seven coals under my 12-inch Lodge DO, then placed an even dozen on top. After a couple hours of cooking, I replenished the charcoal with fresh briquettes, using my kitchen tongs to slide the new coals under the oven.
Rain kept us from having a campfire, so we cooked under our kitchen shelter. If you have a fire going, simply rest the Dutch oven in a bed of coals raked to the side of the fire and top with a few more. Replenish as the coals burn down.