Dutch Oven Cinnamon Roll Bourbon Peach Cobbler Recipe
Turkey camp will be here before you know it, and this is a perfect camp dessert that everyone will love. Do as much of the prep work at home, including mixing the crumble topping and the peach filling. Just store it in plastic containers with tight-fitting lids and mix it when you get to camp.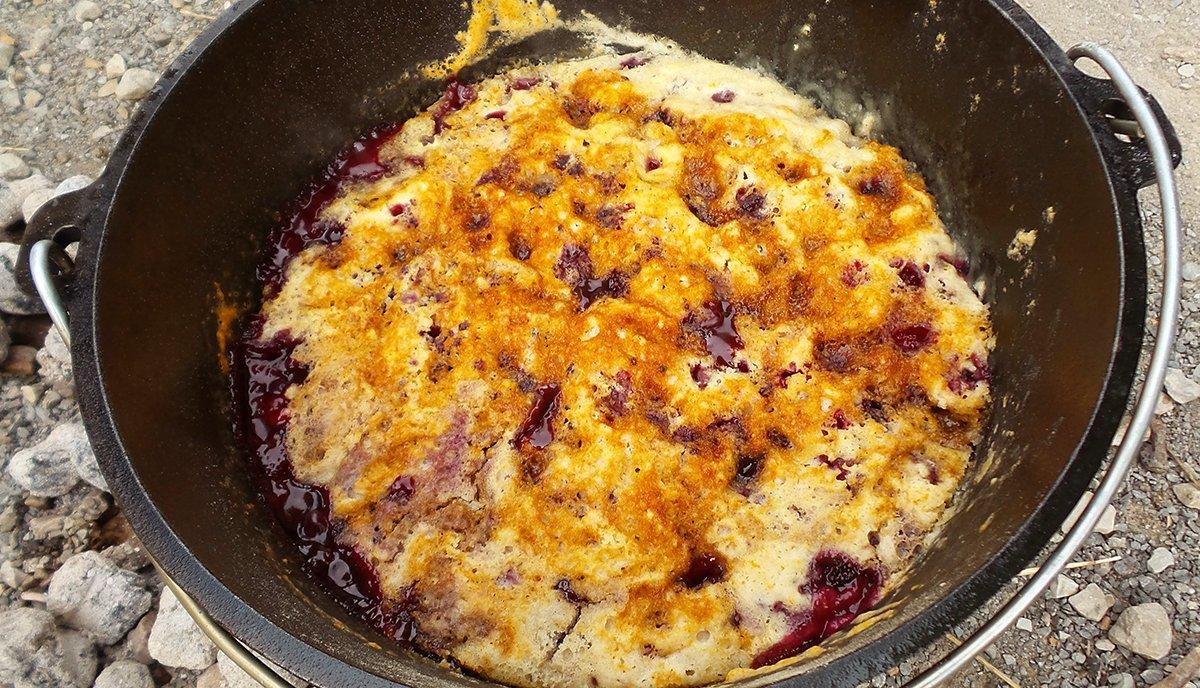 We use our 12-inch Lodge Dutch Oven for the recipe. It gives us plenty of room for the large dessert and works just as well on the campfire as it does in the oven. Cooking times will be similar, whether you use the oven or set the Dutch Oven at the edge of the campfire and add coals to the top for even baking. Check it after 25 minutes and continue cooking if the topping isn't golden brown.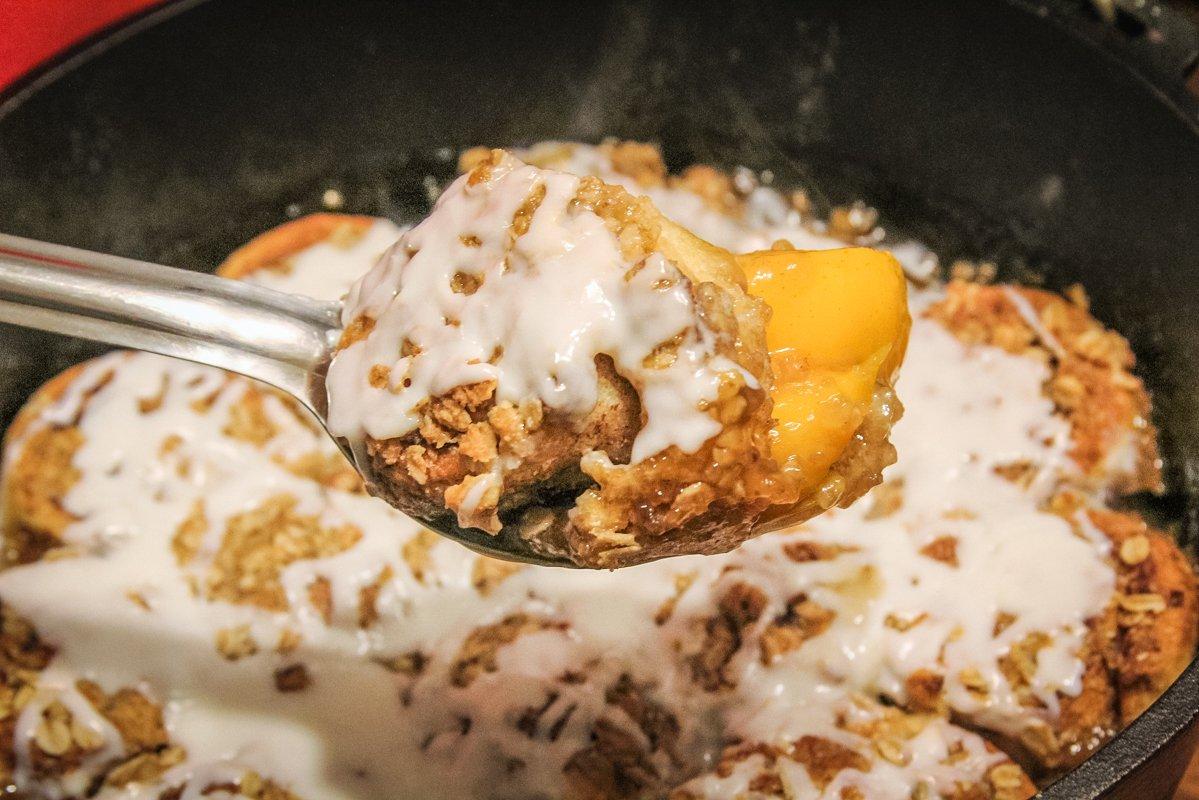 We use Evan Williams Outdoorsman Edition bourbon, but the cobbler is nearly as good if you choose to leave it out.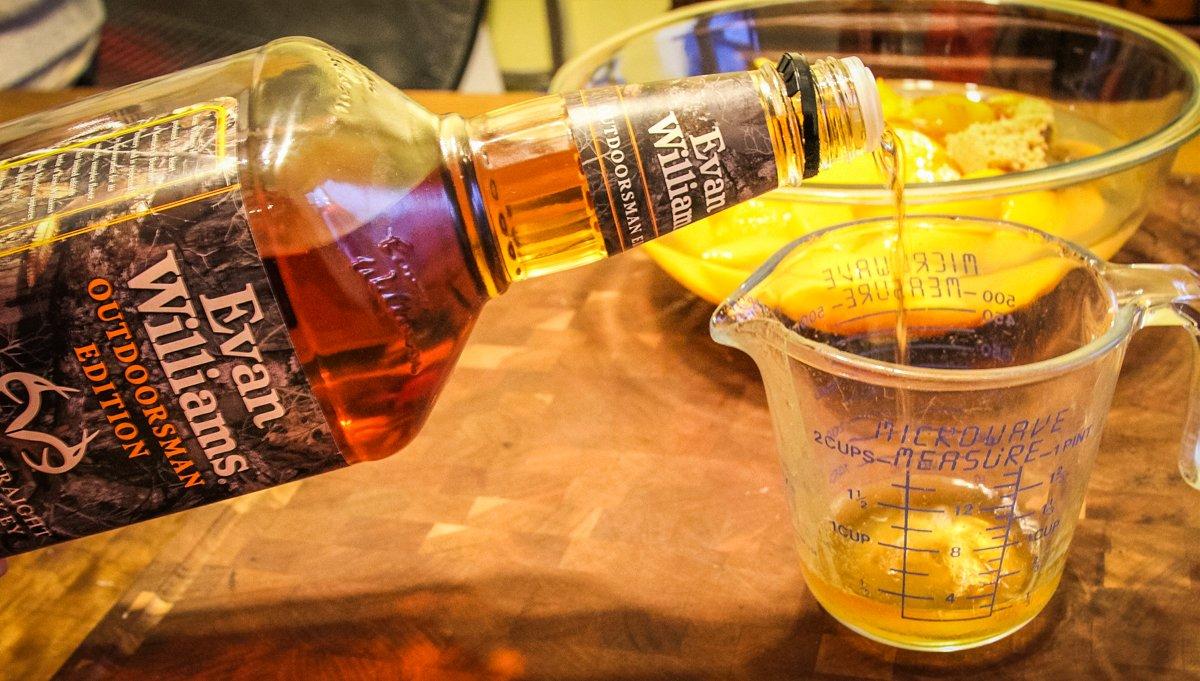 Ingredients
Filling
2 29-ounce cans sliced peaches in heavy syrup, or 10-12 freshly picked peaches, peeled and sliced
¾ cup brown sugar
½ cup Evan Williams Outdoorsman Edition Bourbon
½ cup AP flour
¼ cup honey
1 stick butter, melted
2 8-count cans of refrigerated cinnamon rolls with icing
Crisp Topping
½ cup AP flour
½ cup old fashioned oat meal
½ cup chopped walnuts
½ cup brown sugar
Pinch of salt
½ stick of butter, cut into small pieces
Cooking Instructions
Melt one stick of butter in the bottom of your Dutch Oven. In a bowl, mix the filling ingredients except for cinnamon rolls.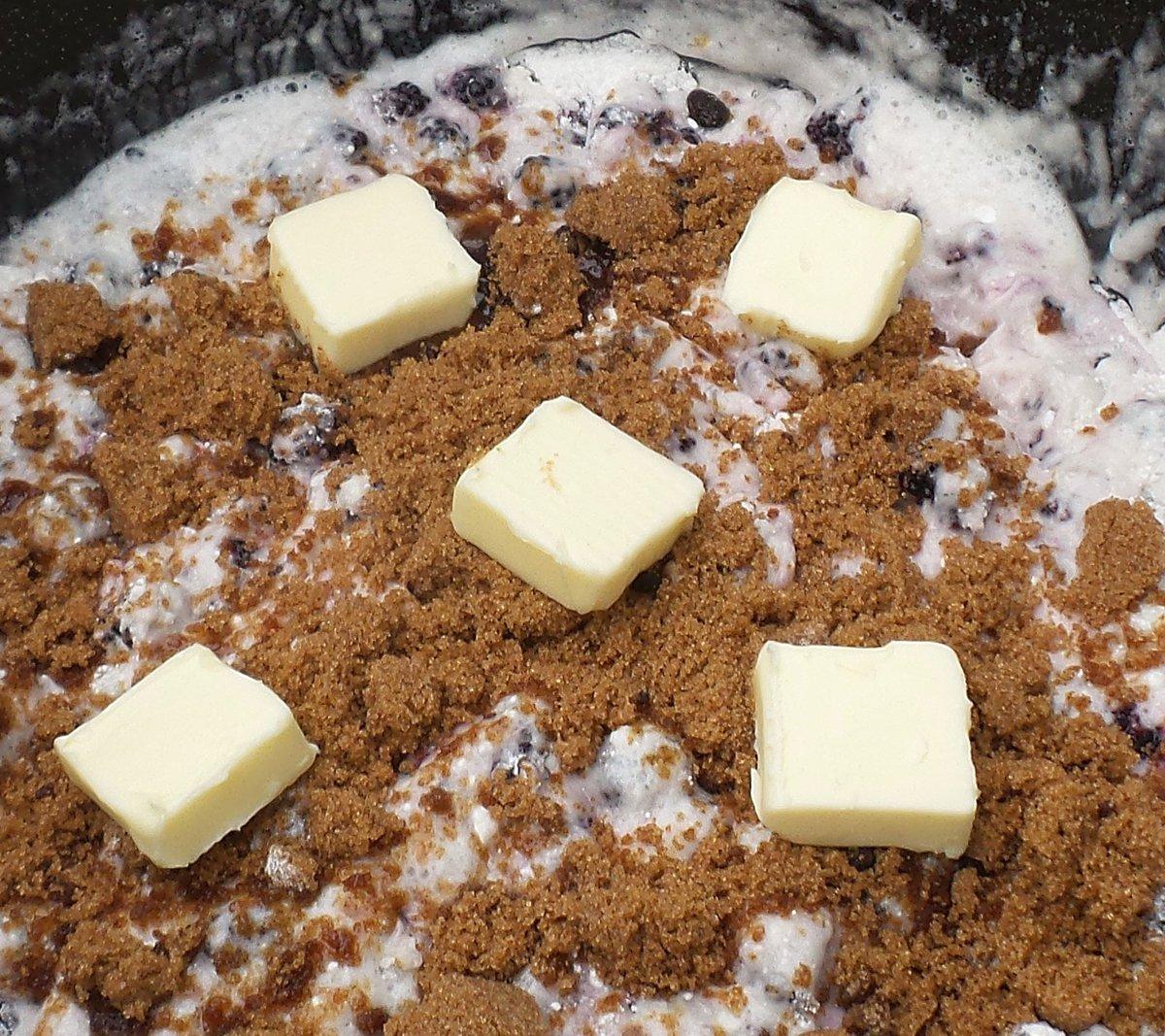 Stir the flour into the filling ingredients to give the cobbler it's creamy texture once cooked.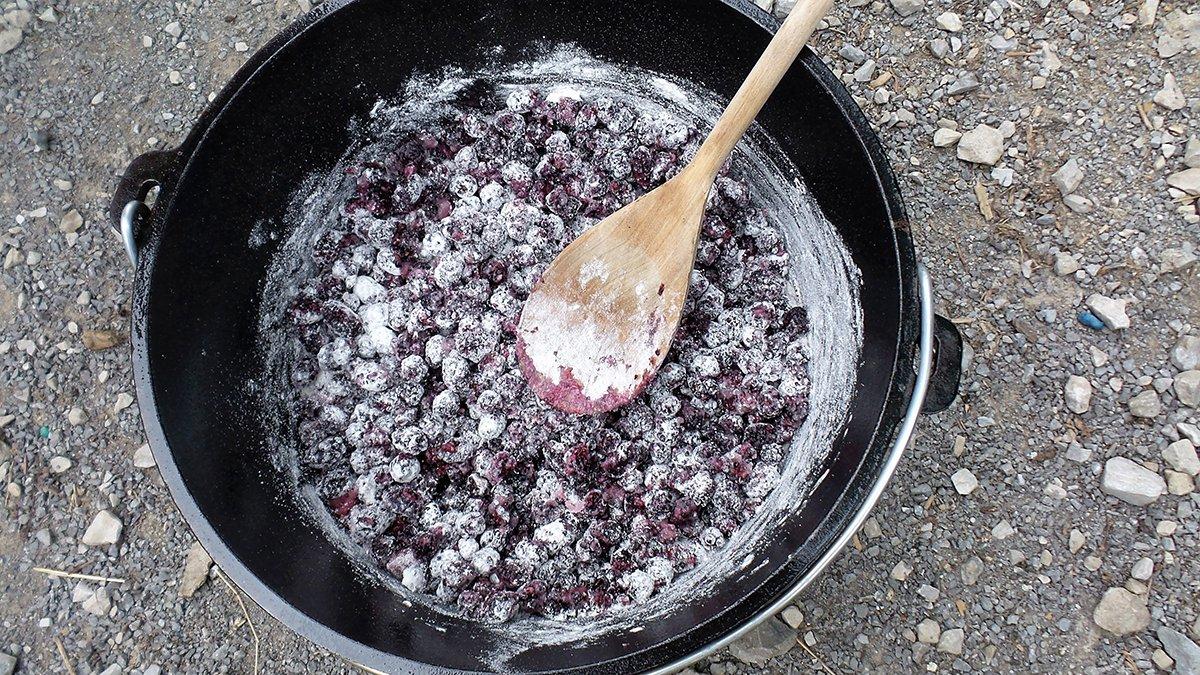 Pour the peach filling into Dutch oven. Nestle cinnamon rolls into filling evenly around the Dutch oven, leaving the tops of the rolls barely sticking out.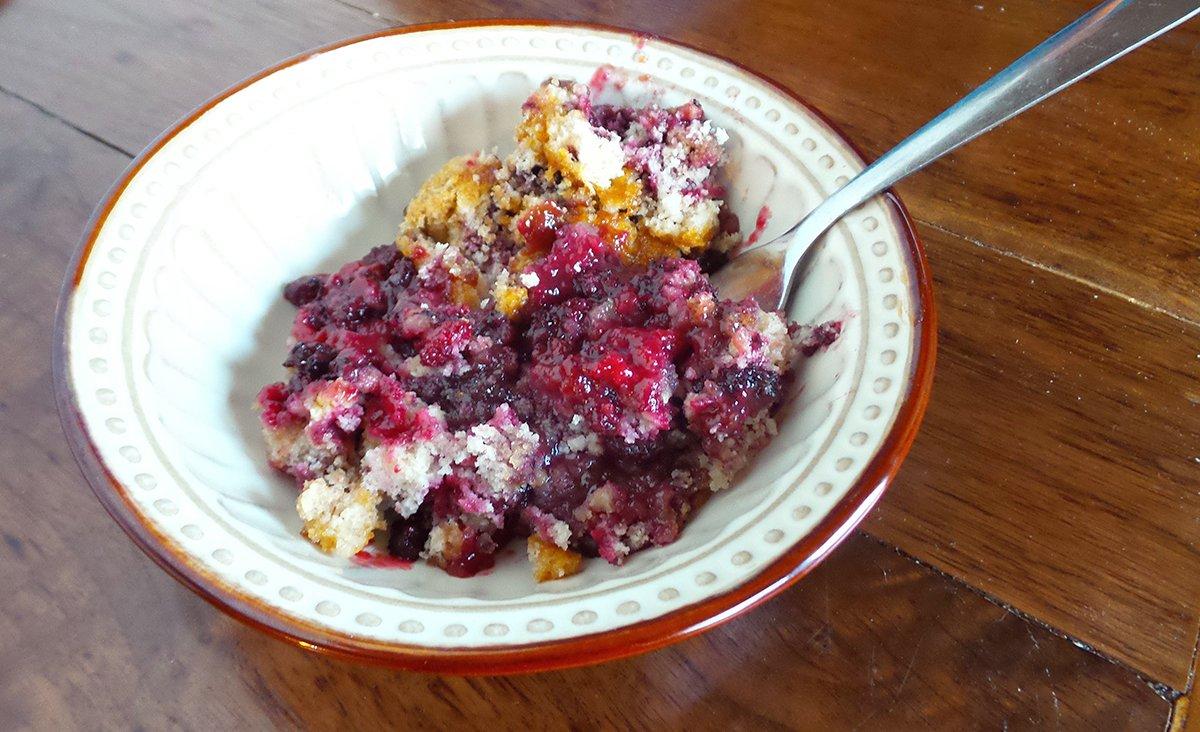 Mix the crisp topping ingredients. Sprinkle the crumble topping mixture evenly over the cobbler. Place lid on Dutch oven and bake at 350 for 40 minutes in the oven or at the edge of the campfire with coals placed evenly over the lid. Once the cobbler is golden brown and the cinnamon rolls are cooked through, drizzle the cinnamon roll icing evenly over the surface just before serving.