Dutch Oven Pork Chops with Apples and Sweet Potato Recipe
One of the best things about cooking in a Dutch oven is the ability to let it do most of the work while you enjoy camp life. This one-pot recipe is enough food to feed eight hungry campers and fits in our 12-inch Lodge Dutch oven.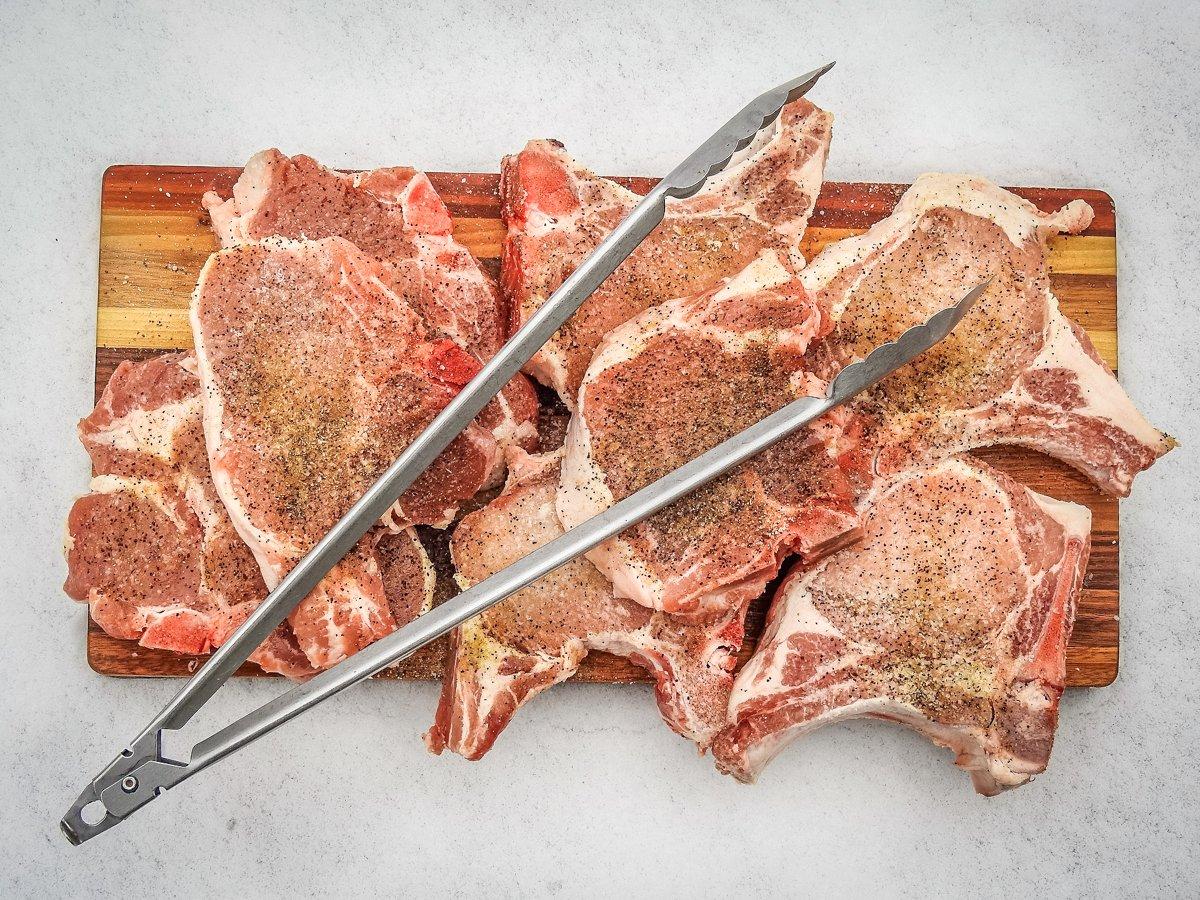 The sweet potatoes and tart apples pair nicely with any pork chops, wild or domestic. These chops, while not wild, came from pigs we raised and butchered ourselves. Chops in the one inch or slightly thicker range work best for this recipe so that the pork doesn't overcook in the time it takes the sweet potatoes to finish.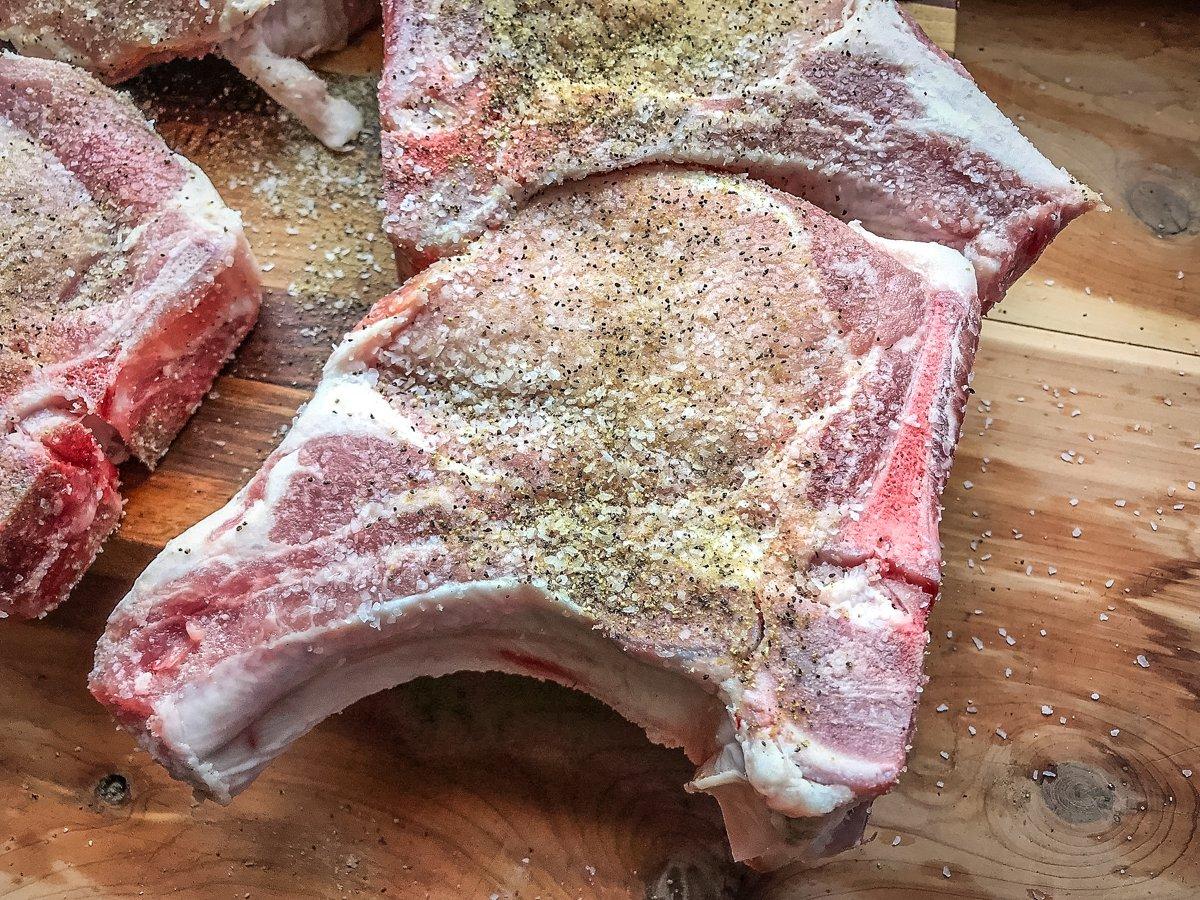 As the potatoes and apples cook, their juices blend with the pork drippings to make a thin gravy, perfect for spooning over the plated dish.
Ingredients
6-8 thick cut pork chops
4 tart apples (Granny Smith or Honeycrisp work well) quartered
4 large sweet potatoes, peeled and cut into one- to two-inch cubes
1 cup apple cider
Salt, pepper
Cavender's Greek Seasoning
1 teaspoon cinnamon
Cooking oil
Cooking Instructions
Start by seasoning the pork chops well on both sides with salt, pepper and Cavender's Greek Seasoning. Place the Dutch oven over a bed of coals and add one-quarter inch of vegetable oil. Sear the chops for two to three minutes per side (do this in batches so that the chops get a nice brown sear). Set the chops aside.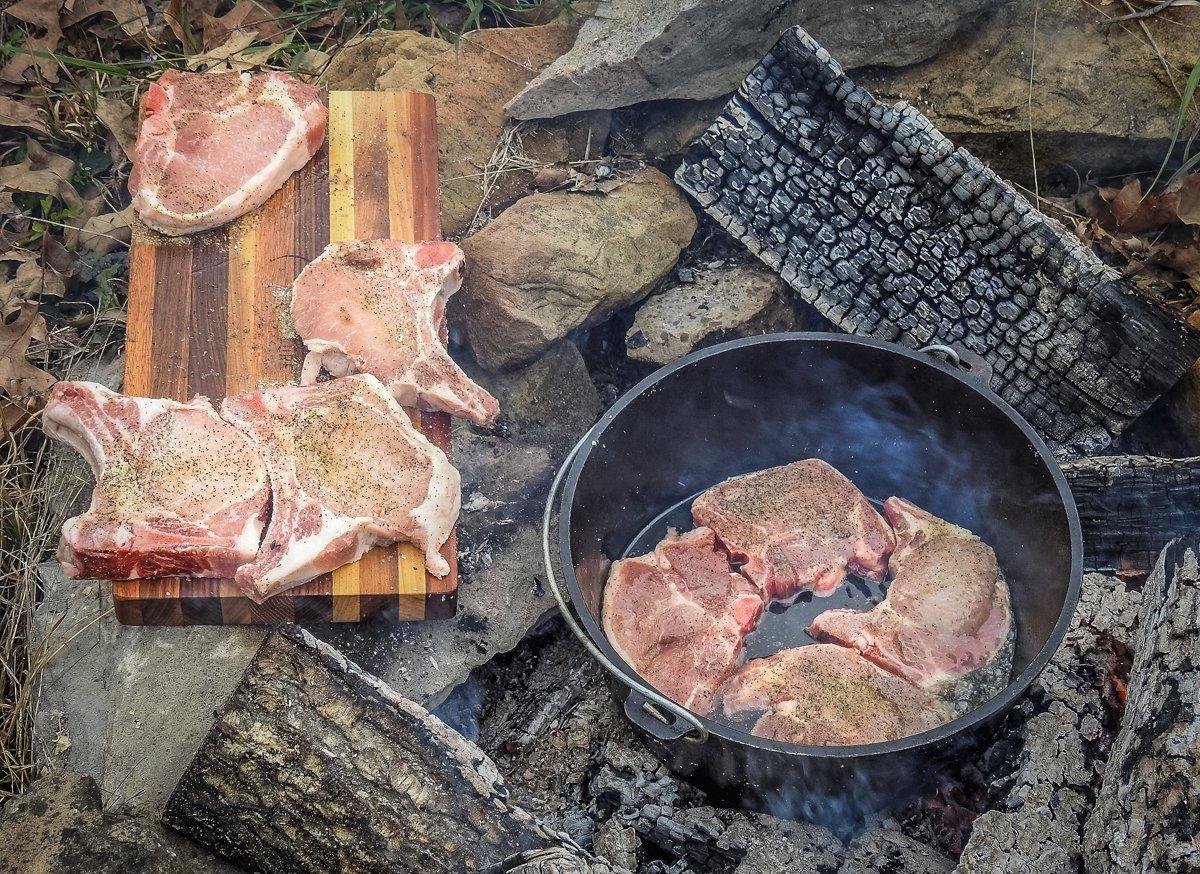 Place the lid on the Dutch oven and add a few shovels full of coals from the fire to the top of the lid. Allow everything to cook for 40-45 minutes. Carefully remove the lid (taking care not to dump ash into the pot) and test the sweet potatoes for doneness by inserting a knife into a few sweet potato pieces. If they are soft and cooked through, you are ready to eat. If the sweet potatoes are still firm, replace the lid, add a few more coals, and continue cooking for 10 more minutes.