Anyone who has ever shared a hunting camp with me knows that I am all about eating well. But, since hunting camp is also about hunting, quite often there is little time for prepping and cooking a large meal.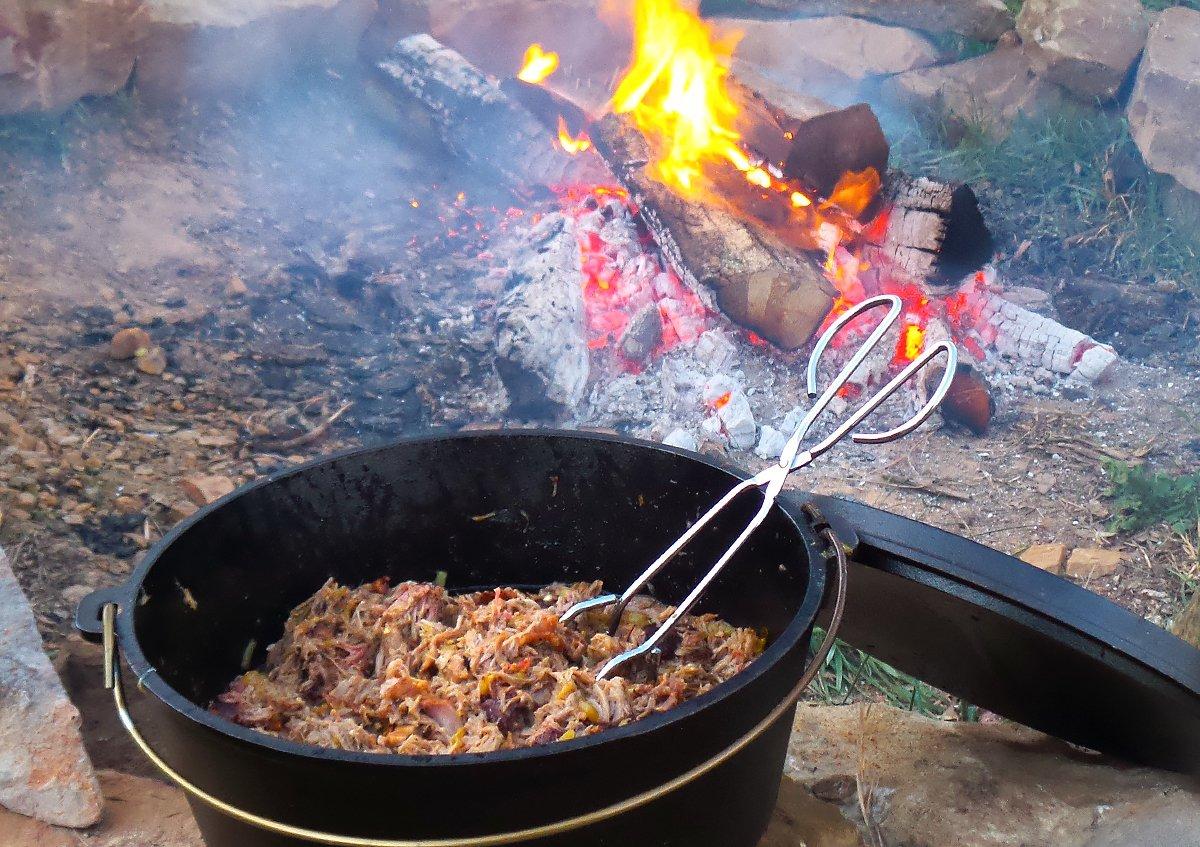 A Lodge Dutch oven, suspended over the fire or just set nearby and stoked occasionally with a shovel full of coals, is the perfect vessel for Camp Carnitas. The heavy cast iron allows you to simmer the pork without scorching it and the tight-fitting lid helps to hold in moisture.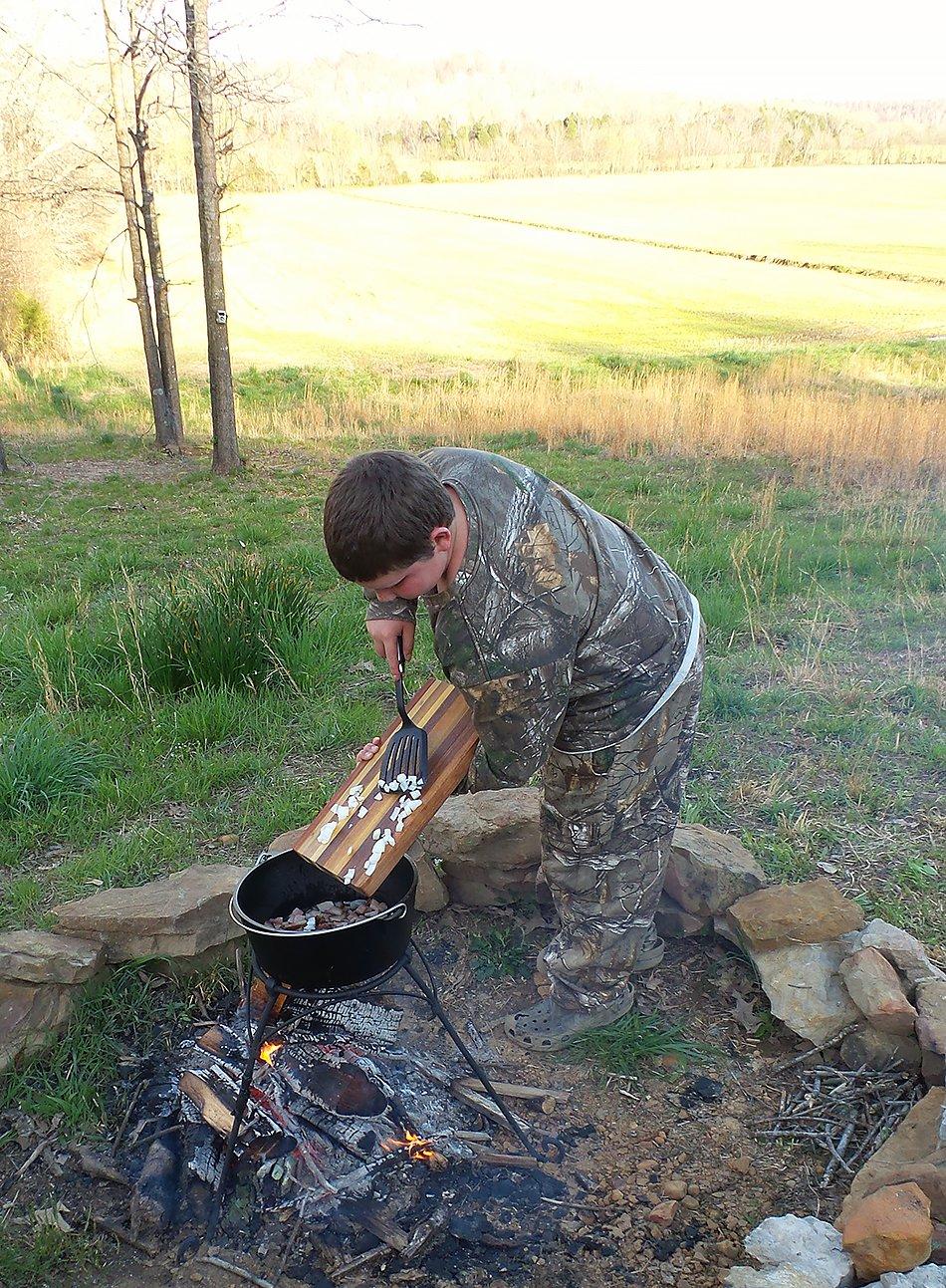 Ingredients
3 pounds smoked and pulled pork, wild or domestic
1 large onion, diced
2 (7 ounce) cans roasted diced green chile peppers
½ pound bacon
1 orange
2 limes
2 teaspoons dried oregano
2 bay leaves
1 teaspoon dried cumin
1 teaspoon chili powder
1 teaspoon garlic powder
1/2 teaspoon cayenne pepper
2 cups water or chicken broth
Flour or corn tortillas
Toppings
Shredded cheese
Bbq sauce
Sliced jalapenos
Sour cream
Chopped cilantro
Cooking Instructions
Begin by adding the diced bacon to the Dutch oven. Stir for five to 10 minutes until the bacon begins to brown. Add the diced onion and cook another five to 10 minutes until the onion is soft and translucent. Add the pork and stir well to blend the onion and bacon throughout the pork.