Elk Bacon Cheeseburger on a Stick
Everyone loves bacon cheeseburgers. Well, pretty much everyone I know, anyway. I'm sure there are people out there that don't, but I doubt we'll become acquainted in the near future.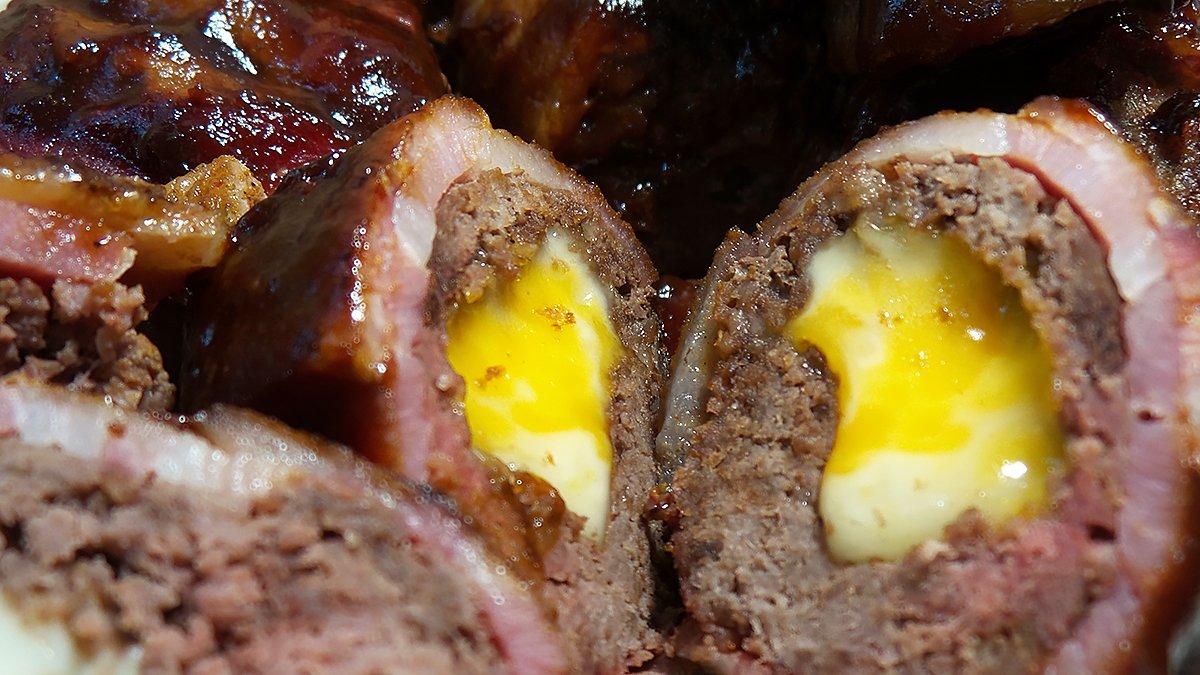 Start by wrapping a bite of cheese in ground meat, season well, then wrap with a slice of bacon. If you are cooking for a crowd, try using a variety of cheeses in the center of the meatballs.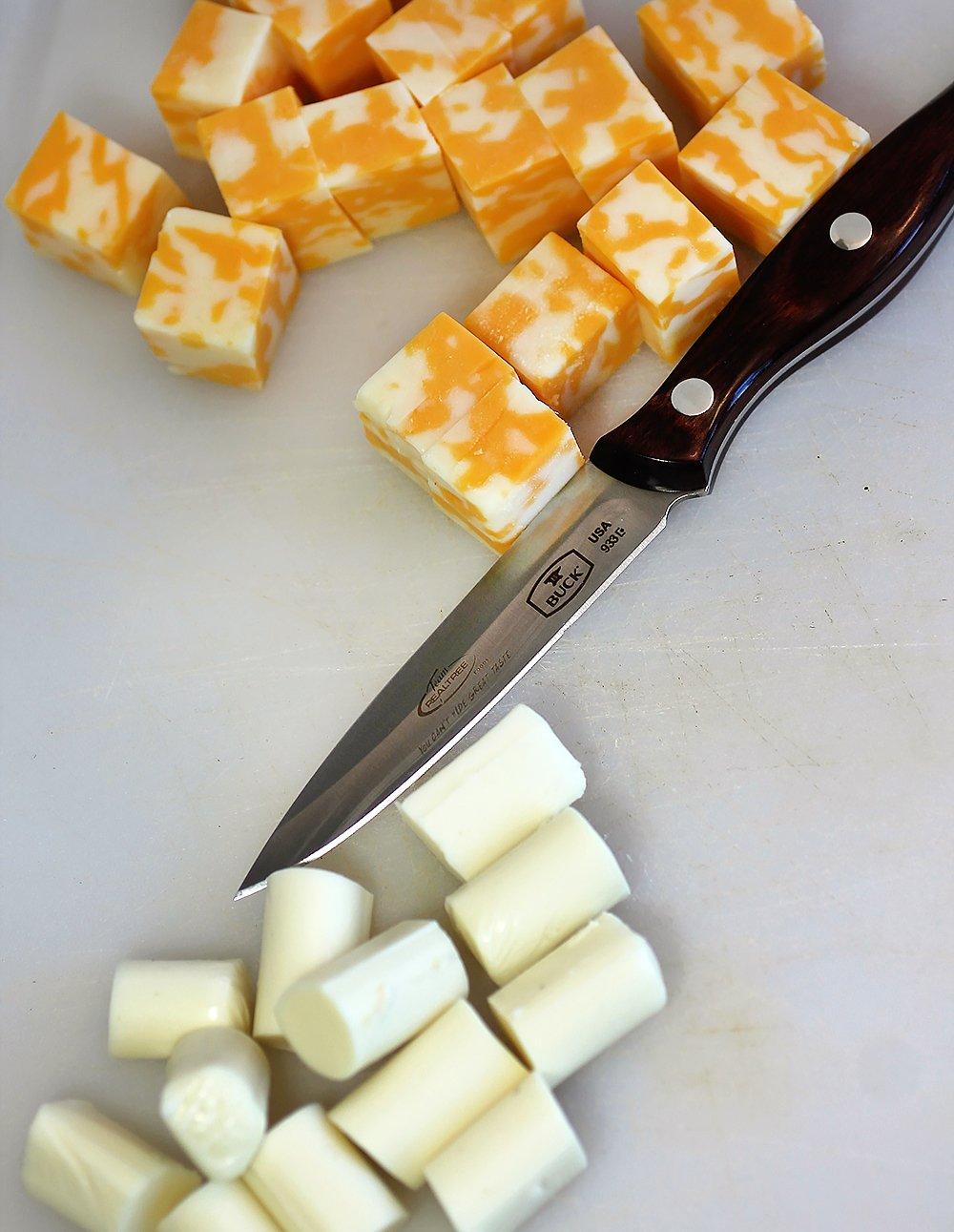 We used ground elk, but any type of ground meat works for this recipe. It needs to have a bit of fat added to keep everything stuck together, so an 80/20 or 75/25 blend of game meat to beef or pork fat or bacon is the way to go.
Ingredients
3 pounds ground game meat
1 pound bacon
8 ounces of cheese, cut into half to three quarter inch cubes
2 tablespoons BBQ rub
½ cup barbecue sauce
10-15 bamboo or metal skewers
salt and pepper
Cooking Instructions
Start by encasing each cube of cheese in a ball of ground meat slightly larger than a golf ball. Roll the ball around in your hands to make it round and make sure no cheese is visible.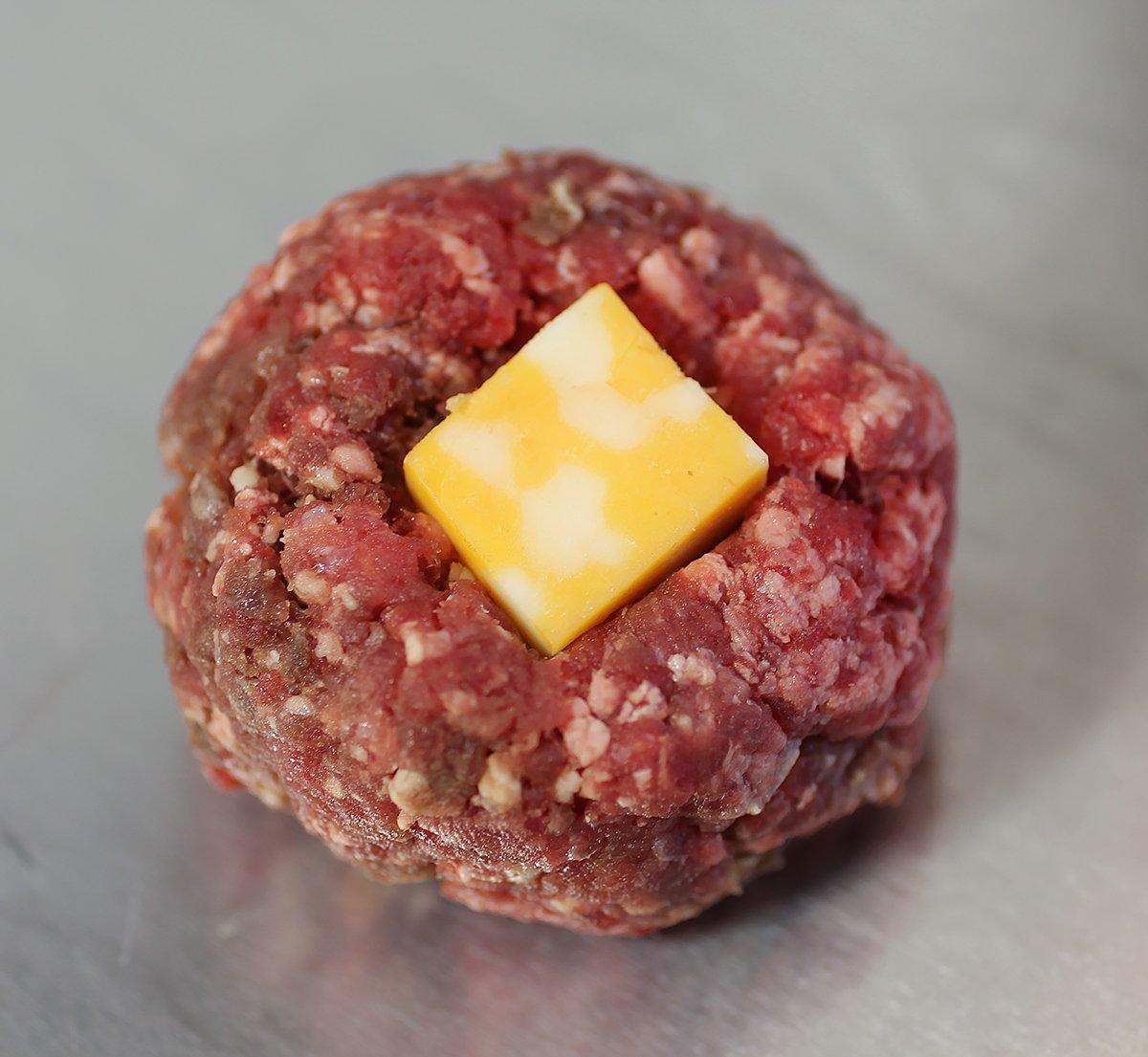 Once everything is seasoned well, wrap each ball in a slice of bacon and slide it onto a skewer. Shoot for two to three meatballs per skewer to make them easy to handle on the grill.
Place the skewers on a medium hot grill and close the lid to prevent flare-ups as the bacon cooks. Grill for 10 minutes, then flip the skewer and grill for another 10 to 15 minutes or until the bacon is done. Brush each meatball with barbecue sauce and grill five more minutes to set the sauce.