Elk Stuffed Taco Pasta Shells
One of our favorite uses for ground venison is in tacos. And everyone loves a good pasta dish. This recipe combines the two by packing all the flavor of your favorite tacos into pasta shells. Topped with loads of gooey melted cheese, this dish will be a sure hit with everyone.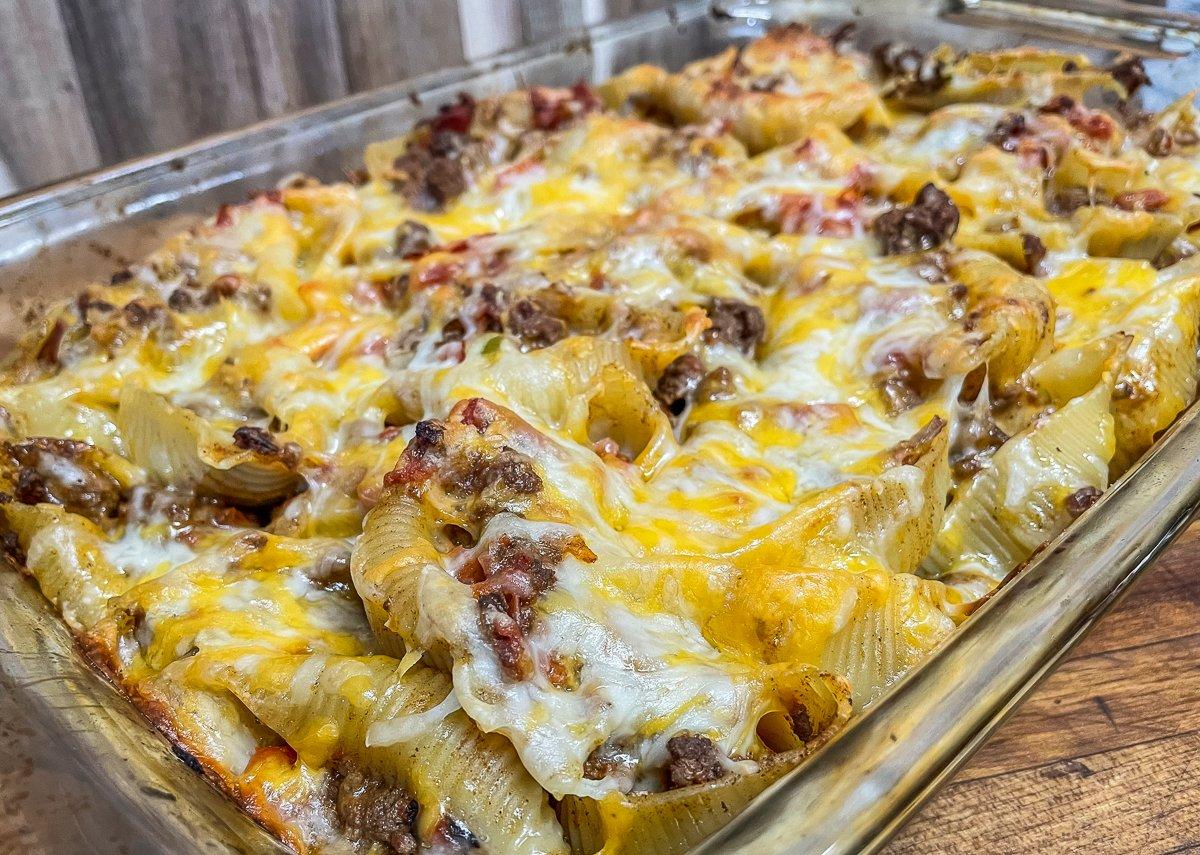 Boil the shells in salted water until they are just flexible but not fully cooked. They will finish cooking as the dish bakes. The recipe calls for a total of 4 cups of shredded cheese, but, honestly, there is no such thing as the cheese police. Keep piling it on until your heart sings.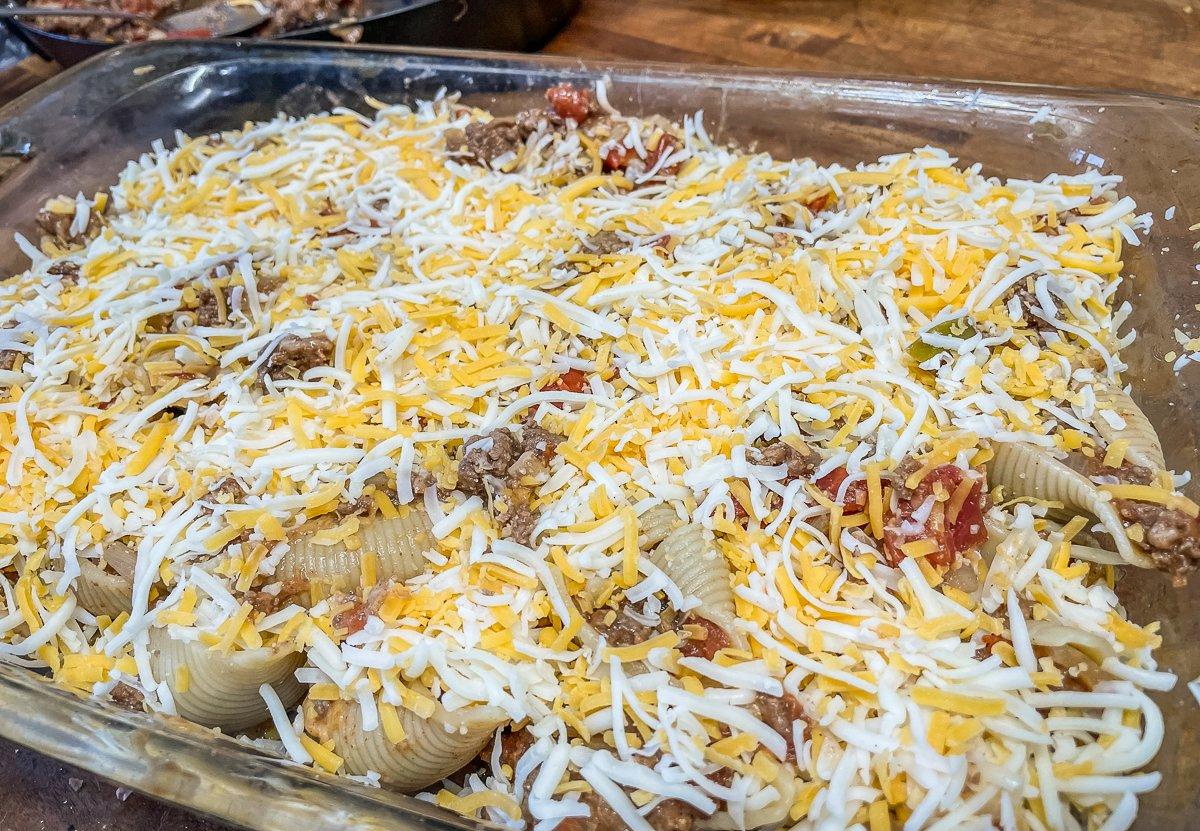 Ingredients
2 pounds ground elk or other venison
24 jumbo pasta shells
1 yellow onion, diced
4 tablespoons taco seasoning
1 cup water
1 can (14.5 ounces) fire-roasted tomatoes, drained
1 can (10 ounces) Ro Tel original, drained
¼ cup diced jalapeno peppers
4 cups shredded Monterey jack and cheddar cheese, divided
Cooking Instructions
Dice the peppers and the onions.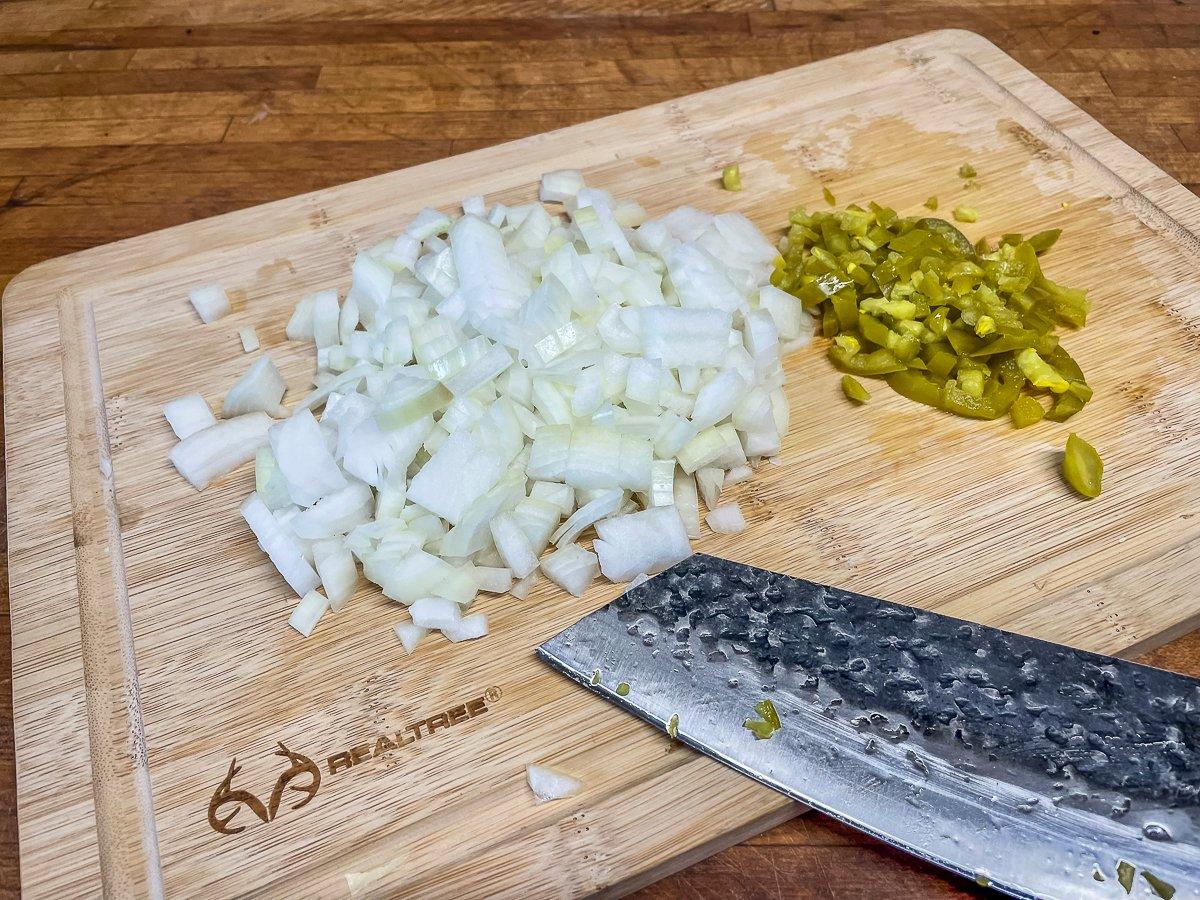 Once the meat has browned, add the Ro Tel, fire-roasted tomatoes, water, taco seasoning, jalapeño peppers, and 1 cup of the shredded cheese. Stir to blend.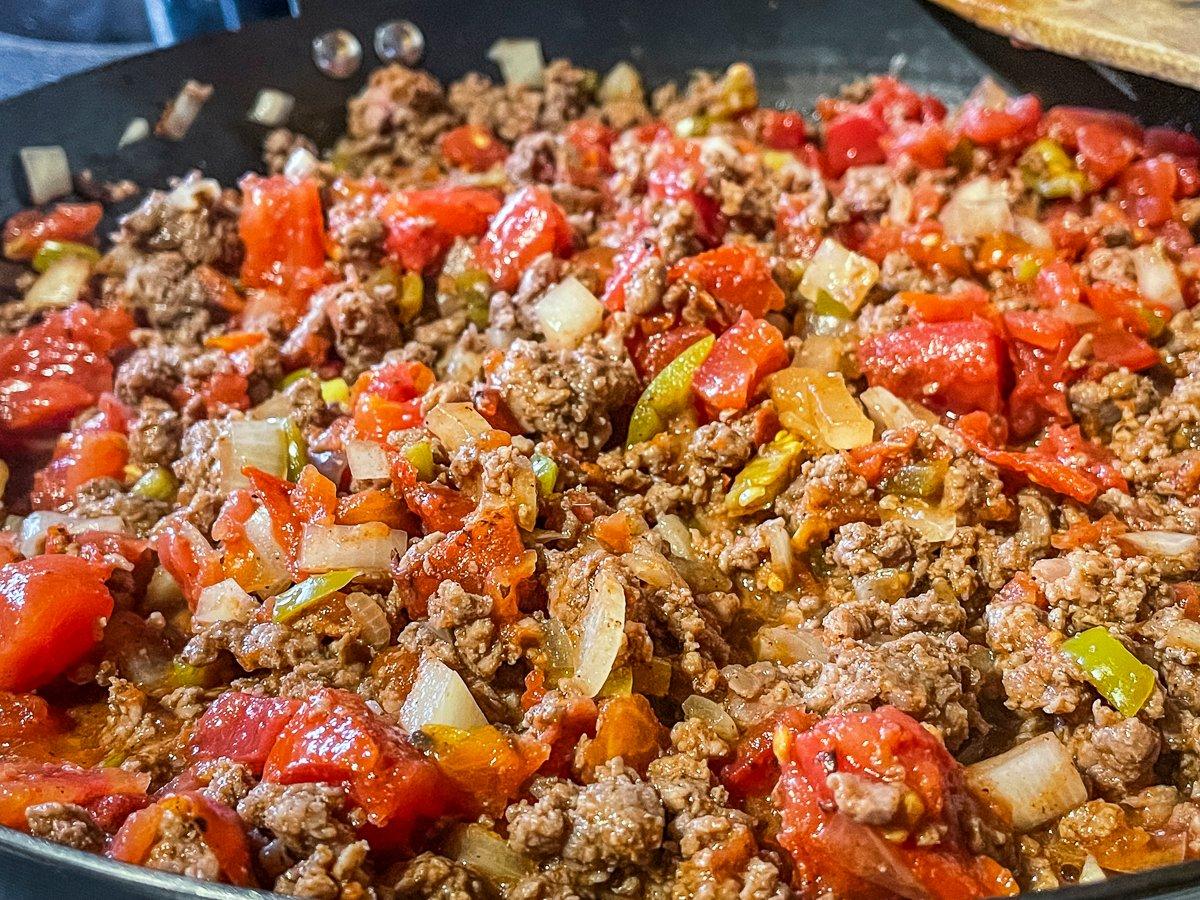 Place the filled shells into a lightly greased 9x13 baking dish. Cover the shells with the remaining cheese. Bake for 20 minutes or until the cheese is melted and bubbly.