Elk Swiss Steak with Fire Roasted Tomatoes
Round steak, no matter what animal it comes from, can be on the lean side and sometimes be a little tough. A great way to make it tender is to use a recipe that slow braises the meat in a moist environment. For this one, the steak simmers slowly with bacon, onions and fire-roasted tomatoes to make a rich tomato gravy and meat that you can cut with a fork.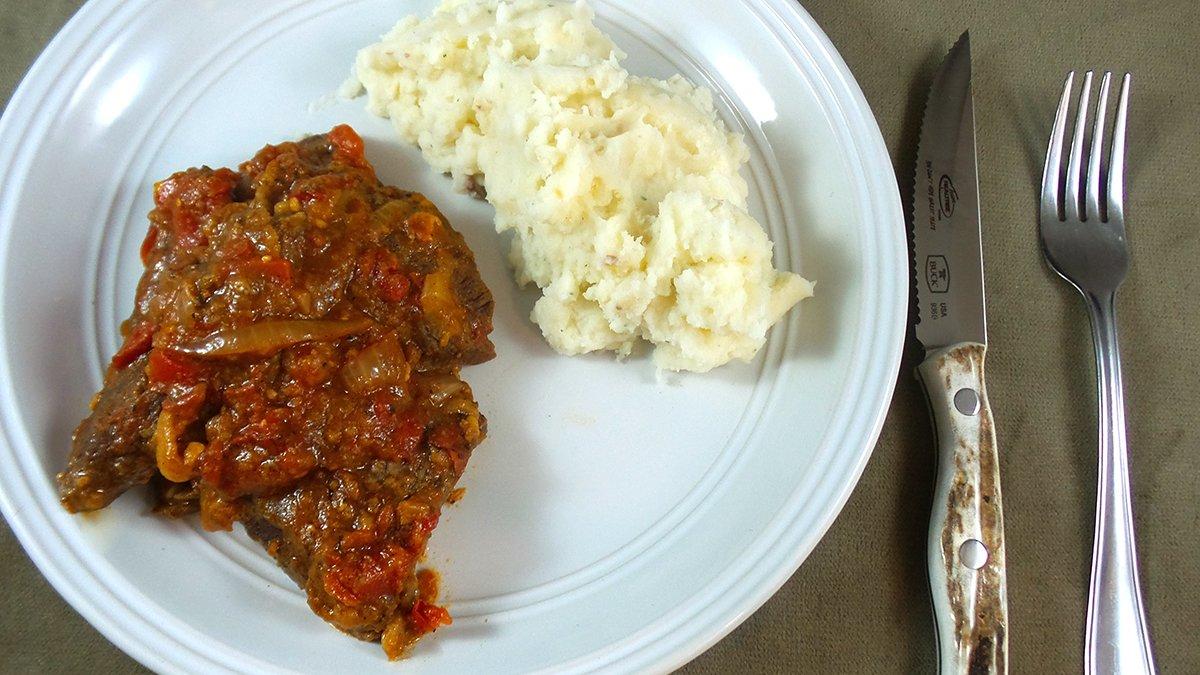 Forget all about the Swiss Mystery Meat they served in the school cafeteria, you're going to love this one.
Ingredients
2-3 pounds elk (or any venison) round steak
2 cans fire roasted tomatoes
1 can beef broth
1 large yellow onion, sliced
¾ cup of flour
1 tablespoon salt
1 tablespoon black pepper
4 slices bacon, chopped
2 cloves garlic, finely chopped
1 tablespoon tomato paste
1 teaspoon smoked paprika
1 teaspoon dried oregano
1 tablespoon Worcestershire sauce
Cooking Instructions
Start by browning the bacon on the stovetop. Once the bacon has fully browned and crisped, remove it from the pan and reserve. Mix the salt and pepper into the flour.
Dredge the steaks on both sides and shake off excess flour. Brown the steaks for three to four minutes per side in the bacon grease. Brown the steaks in batches to avoid overcrowding the pan.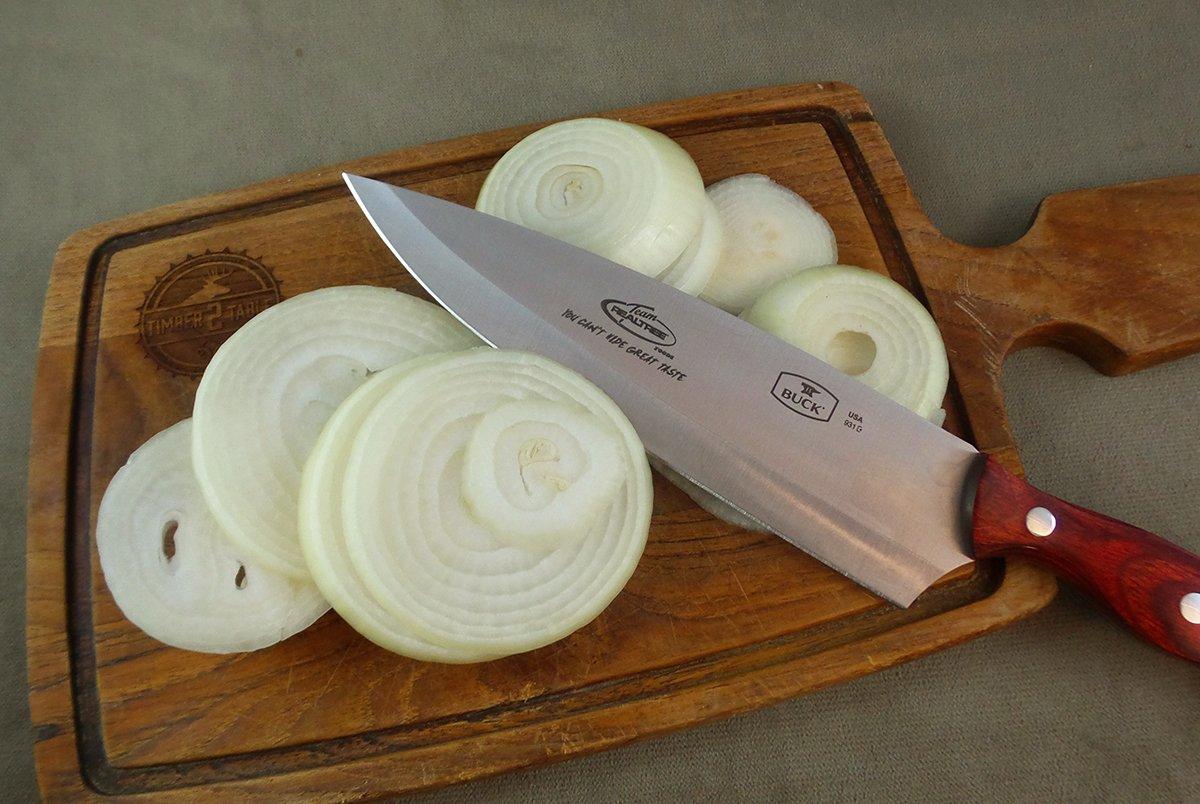 Move the browned steaks to a warm plate and add the onions to the pan. Stir four to five minutes until the onions begin to soften. Add the garlic, tomato paste, paprika, oregano, and Worcestershire sauce. Continue cooking for an additional five minutes. Add the beef broth and scrape the pan to loosen any stuck-on bits from the bottom. Add the steaks and reserved bacon back to the pan and pour in both cans of fire-roasted tomatoes. Cover the pan tightly and move it to a pre-heated 325-degree oven for two hours.