Extra Crispy Fried Duck Nuggets
When it comes to kid-endorsed dishes, you won't find a much higher approval rating than a fried nugget. Crispy fried is the perfect gateway to introduce just about any wild game, and these duck nuggets are no exception.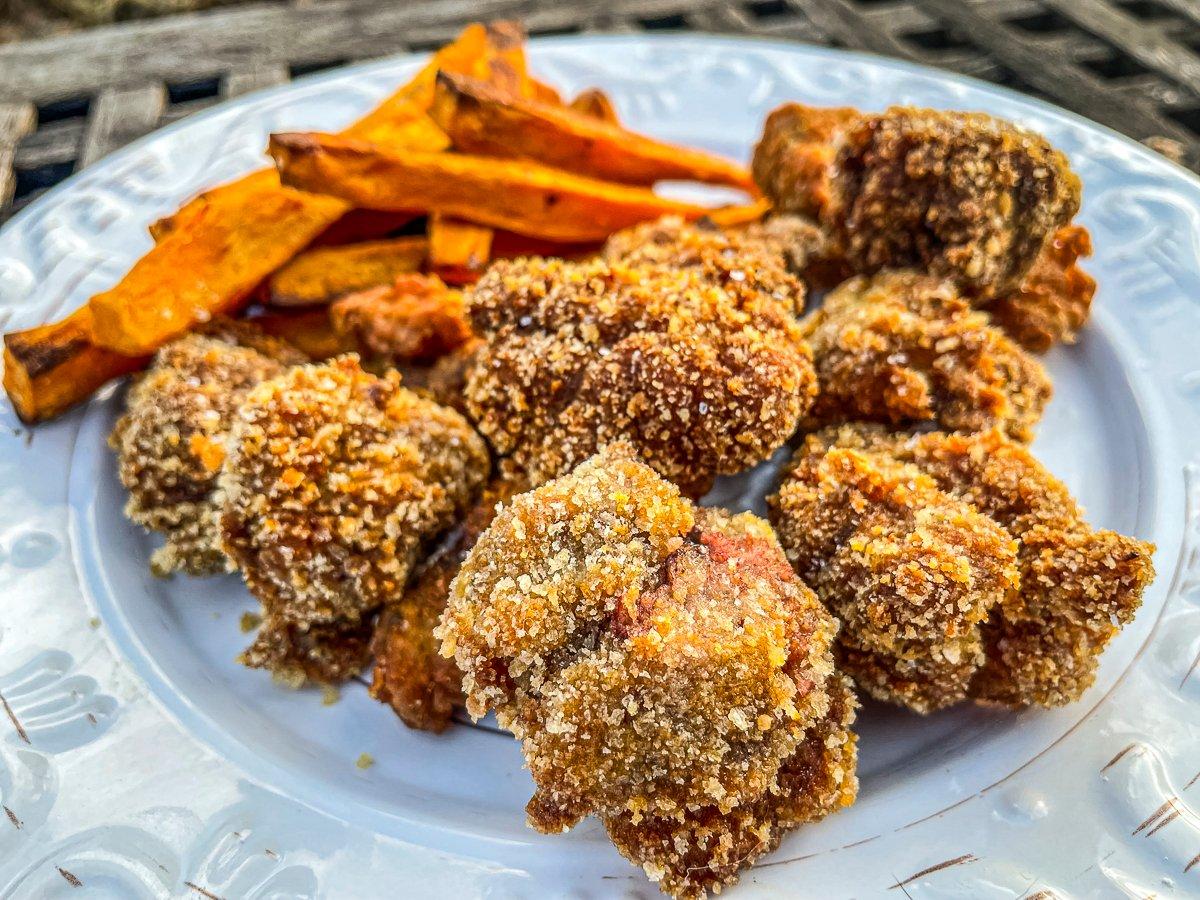 I'm well past my kid days — and I've never been accused of being a picky eater — but I agree. I love crispy fried food. For this recipe, we use skin-on duck breasts for extra flavor and even more crunch. For small ducks like woodies or teal, you can cook each breast side whole. For larger ducks, just cut the breast into 2-3 sections to make them bite-sized.

This three stage dredge makes for a super crispy bite. The most important step in getting a crisp coating is to have your oil hot before dropping the meat in. You want it to be in the 350-375 range. Don't overcrowd the pan. Cook in batches, moving the finished nuggets to a paper lined platter while you finish cooking.
Ingredients
6-10 duck breasts, cut into bite-sized pieces
Salt and pepper
Flour Dredge
1 cup flour
3 tablespoons corn starch
2 teaspoons Lawry's Seasoned Salt
1 teaspoon garlic powder
1 teaspoon black pepper
1 cup buttermilk mixed with 1 beaten egg
2 cups panko bread crumbs
Oil for frying
Cooking Instructions
Mix the flour, corn starch, seasoned salt, garlic powder, and black pepper. Toss the duck breasts into the flour mixture.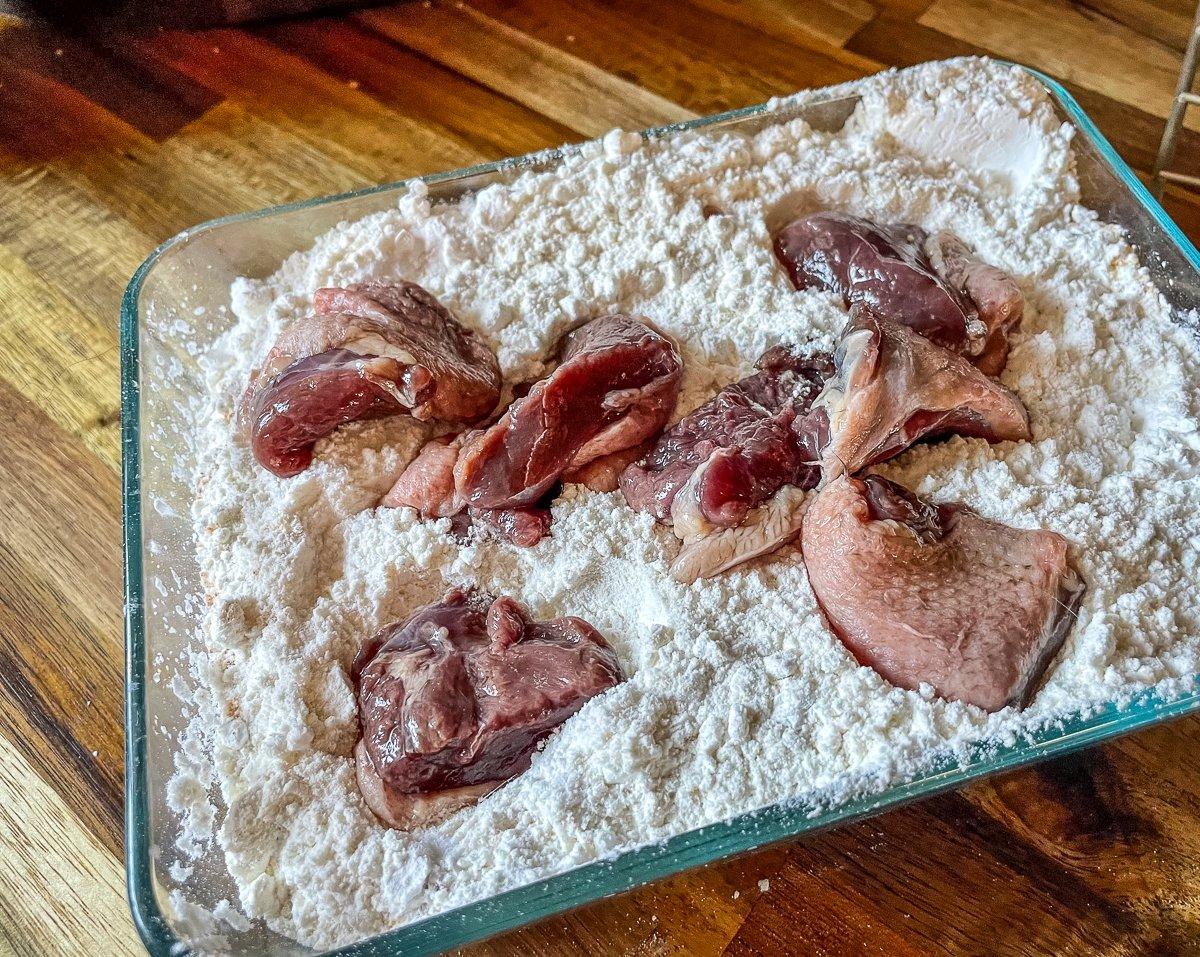 Dip each piece, one at a time, into the egg/buttermilk mixture. Allow excess to drip from the meat, then toss in the panko bread crumbs. Move the coated pieces to a wire rack.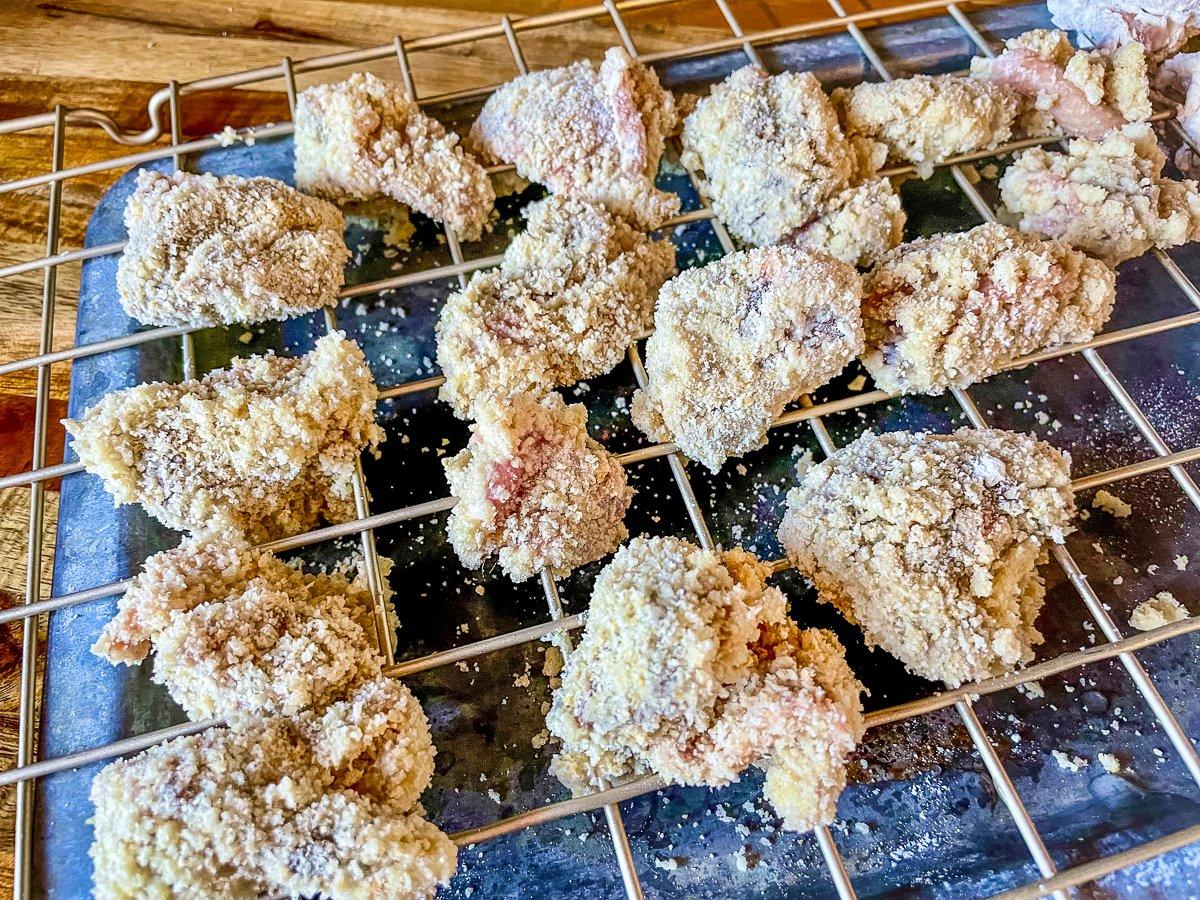 Once all of the pieces are coated, drop a few at a time into 1 inch of vegetable oil heated to 350-375 degrees. Fry for 2-3 minutes or until the crust is crispy and golden brown.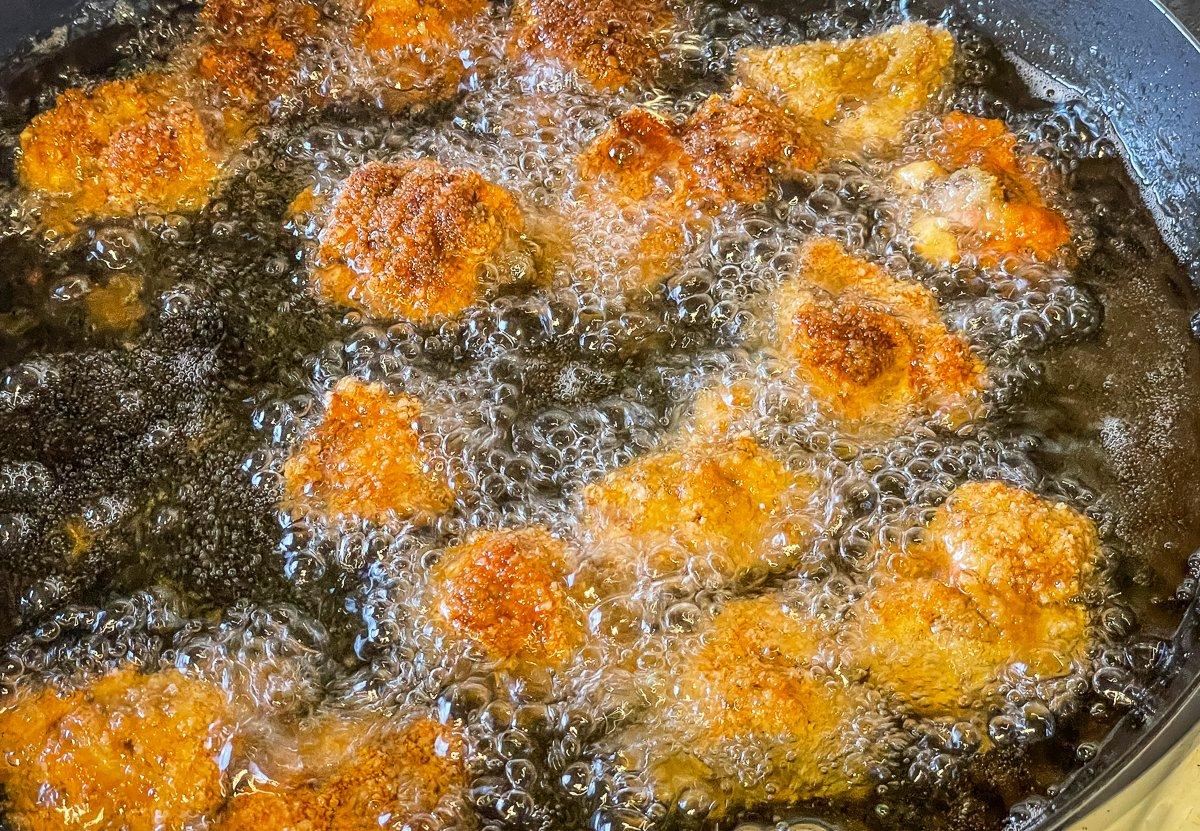 Move the fried duck to a paper-lined warm platter while you finish frying the remaining duck.