Fried Deer Backstrap Eggs Benedict Recipe
Eggs Benedict is one of those classic breakfast or brunch recipes that everyone seems to love. Normally made with poached eggs and Canadian bacon or ham served on a toasted English muffin then topped with hollandaise sauce, we like to Timber2Table the dish up a bit by substituting fried venison backstrap instead of the Canadian bacon or ham.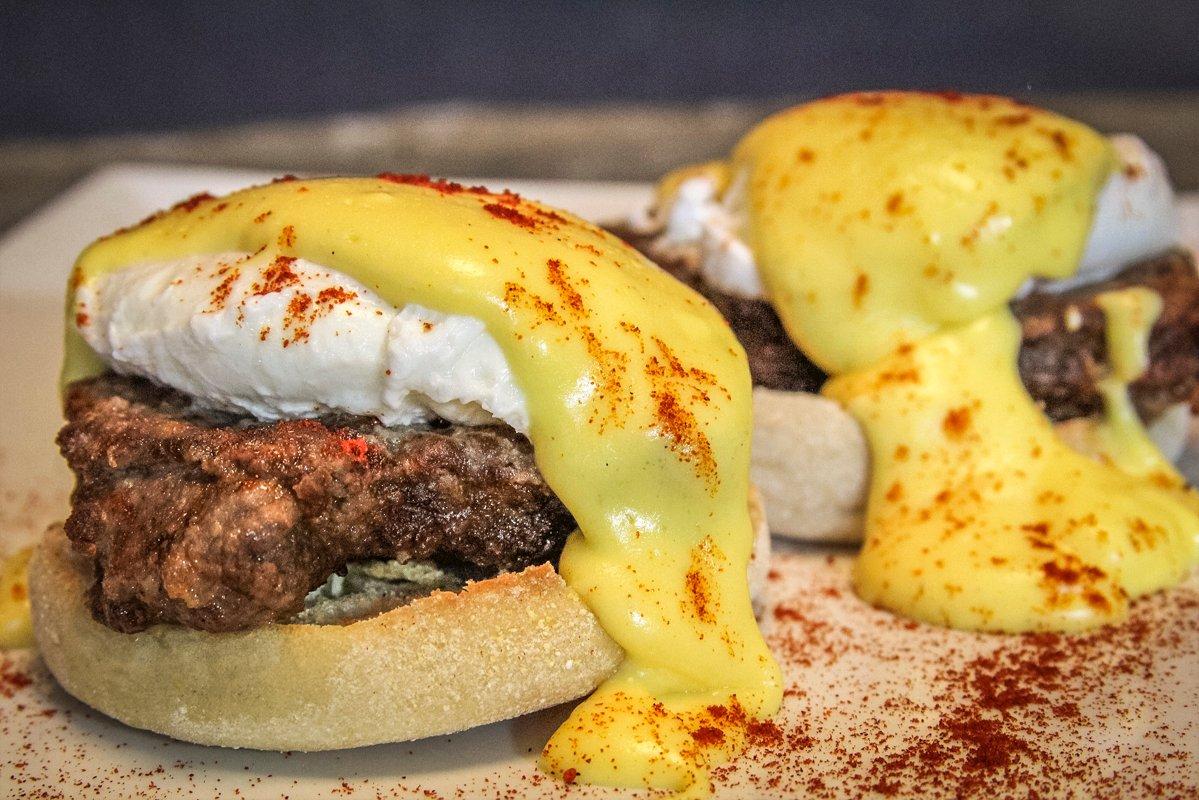 To make the backstrap nice and tender, we pound the steaks thin with a meat mallet before dredging them in flour seasoned with salt, pepper and Cajun seasoning for just a bit of spice.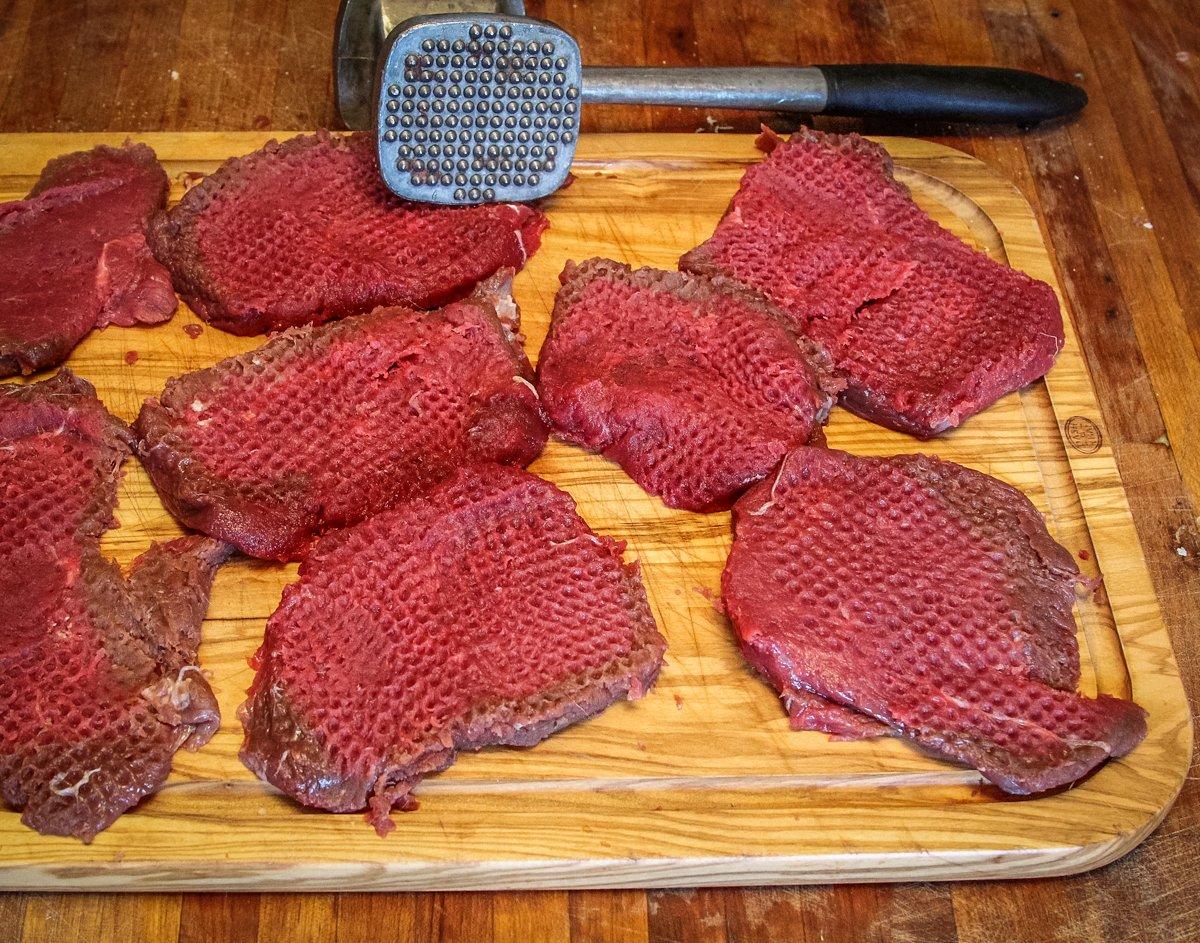 Don't be afraid of the hollandaise sauce, just take your time and build it in a double boiler or a glass or metal bowl rested over a pan with an inch or so of boiling water. If the sauce starts to separate on you, just pull it from the heat and add a drop or two of cold water then continue to whisk until it comes back together.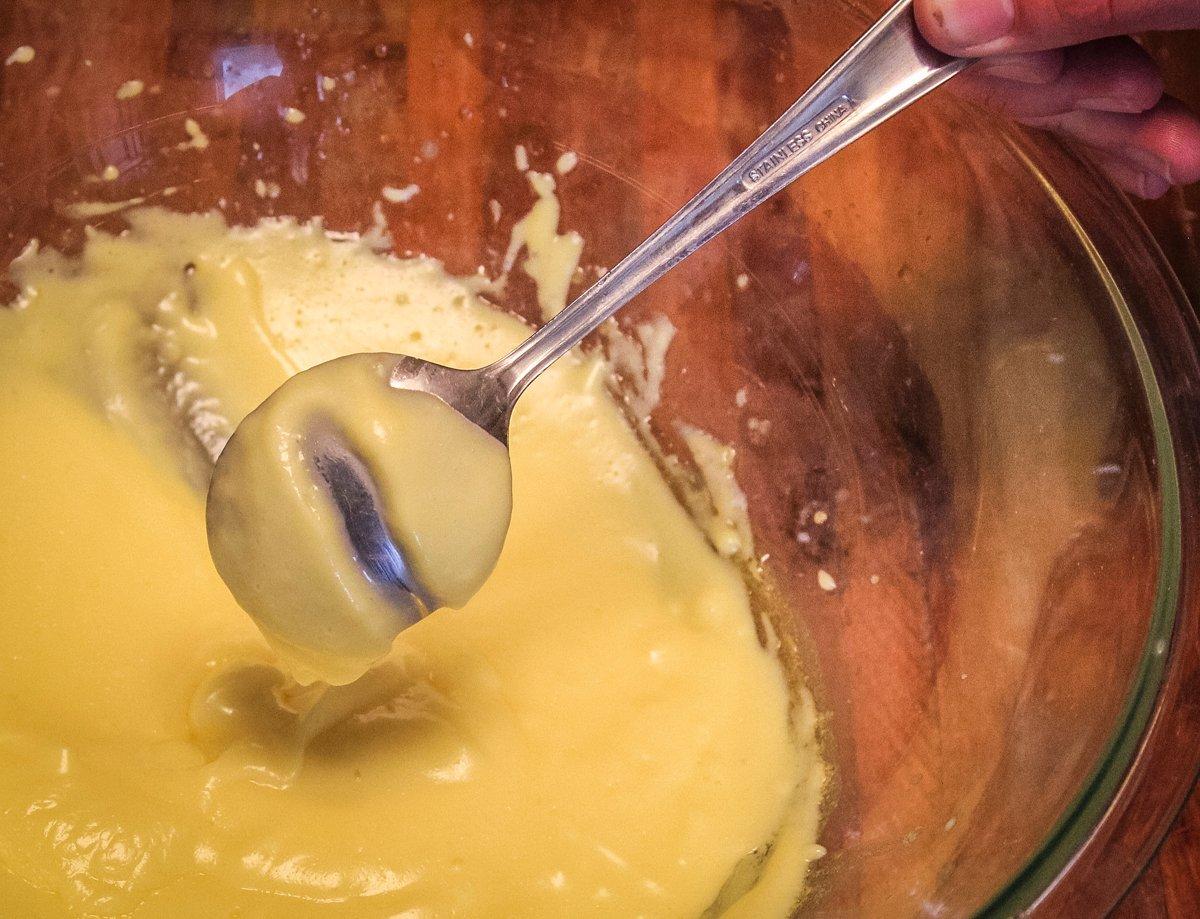 Ingredients
2 pounds venison backstrap, cut into 8 equal slices
2 cups flour
2 tablespoons Cajun Seasoning
1 tablespoon salt
1 tablespoon black pepper
8 large eggs
4 English muffins, split and toasted
Smoked Paprika
Hollandaise Sauce
4 large egg yolks
2 tablespoons water
2 tablespoons lemon juice
3/4 cup butter, melted
Dash white pepper
Egg poaching liquid

2 quarts water
2 tablespoons white vinegar
½ teaspoon kosher salt
Cooking Instructions
Start by splitting and toasting four English muffins and slicing the backstrap into eight relatively equal slices.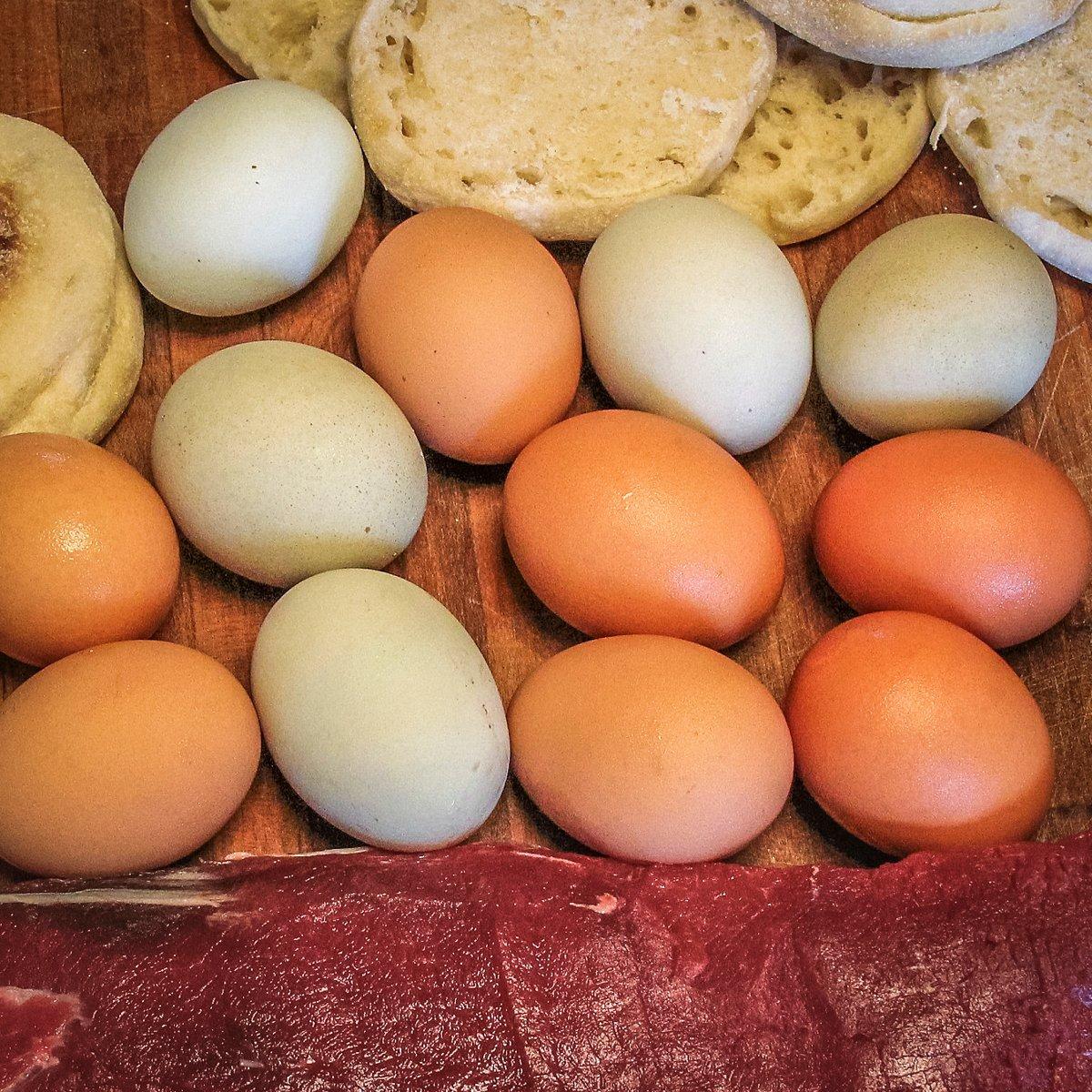 Start by pounding the backstrap medallions flat with a meat mallet. Mix the flour, salt, pepper, and Cajun seasoning. Dredge the backstrap in the seasoned flour.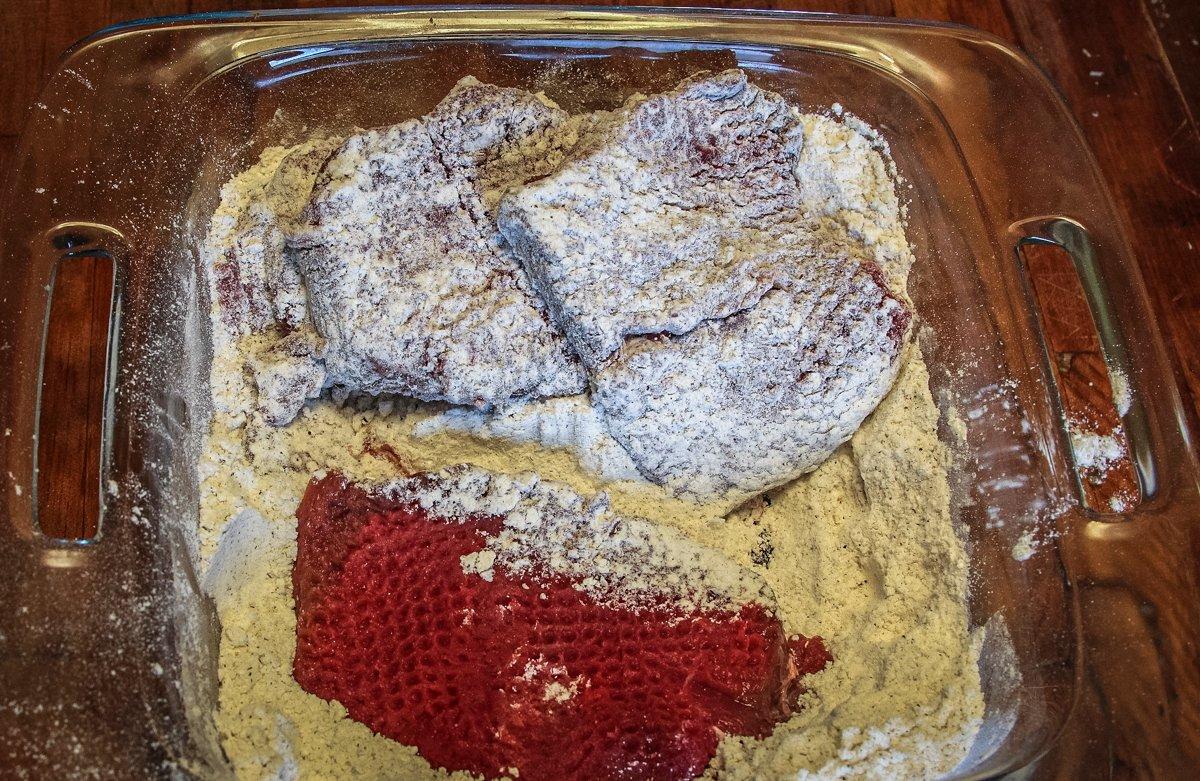 Heat ¼ inch of vegetable oil or lard in a cast-iron skillet over medium-heat. Fry the backstrap 3 to 4 minutes per side until golden brown. Move the fried backstrap to a warm platter and cover with foil.
Make the sauce by whisking egg yolks, water and lemon juice until blended. Cook on a double boiler or in a bowl over boiling water until the mixture is just thick enough to coat a metal spoon and temperature reaches 160°, whisking constantly. Remove from heat. Very slowly drizzle in warm melted butter, whisking constantly. Whisk in the white pepper. Transfer to a small bowl if necessary. Place the bowl into a larger bowl of warm water to keep the sauce warm, stirring occasionally, until ready to serve, up to 30 minutes.
To poach the eggs, in a straight-sided shallow pan over medium heat, pour in the water, vinegar and salt. Bring the mixture to a heavy simmer and reduce the heat to hold it there. Break each egg into a shallow bowl and gently slide them one at a time into the simmering water. Repeat the process three times so that four eggs are in the pan. Cook 2-3 minutes until the whites are set and the yolk starts to just thicken. Gently remove the eggs to a warm plate with a slotted spoon. Repeat the process with the remaining four eggs.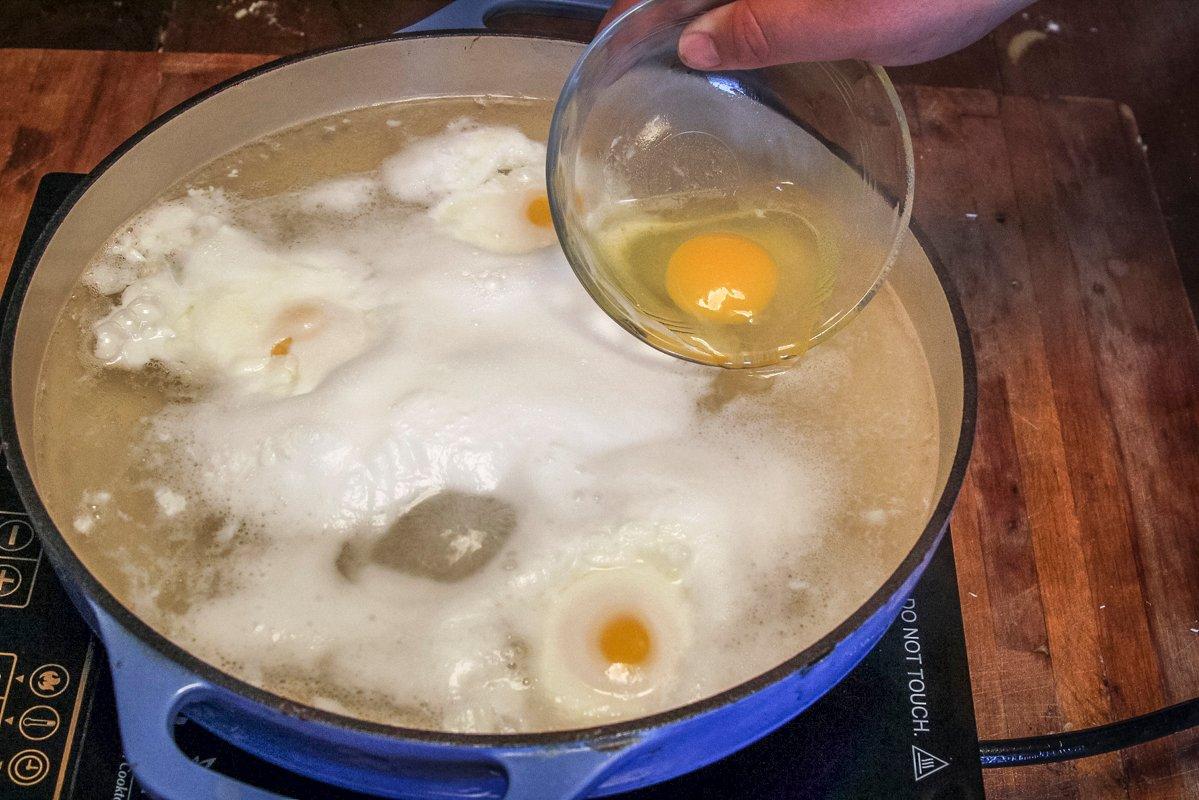 To assemble the Eggs Benedict, start with a toasted half of an English muffin. Top with fried venison. Gently top the venison with a poached egg, then spoon over hollandaise sauce. Sprinkle over a pinch of smoked paprika to finish.